It's Drinks with the Girls Time again! We've got a round up of 8 delicious summer drinks perfect for sharing on a summer night with your friends.
I went WAY outside my comfort zone this time and made my own creation. Nothing says summer more than citrus & berries, so I did some experimenting and came up with a Grown Up Lemon-Berry Slush.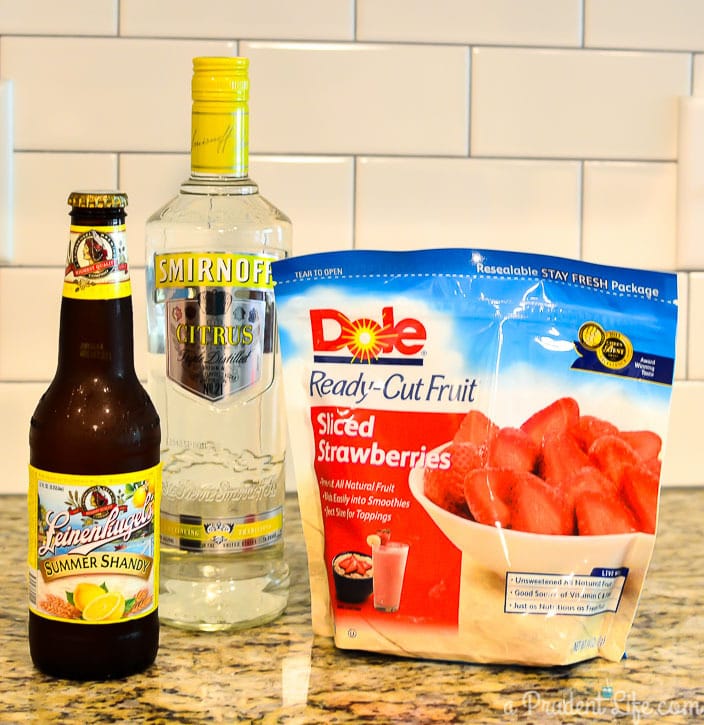 At the time I took the picture below, I was starting to questioning my plan.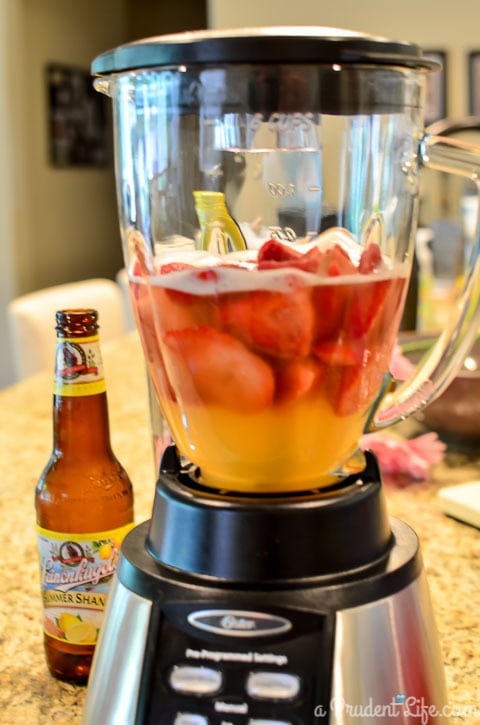 But after some tweaks, I got the slushy goodness dialed in!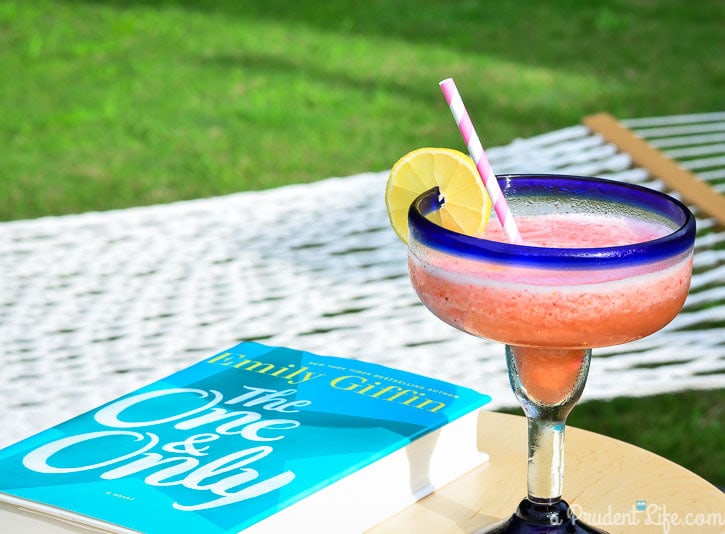 Grown Up Lemon-Berry Slush Recipe
12 oz Light Summer Beer (we love Leinenkugel's Summer Shandy)
6 oz Lemon/Citrus Vodka
14 oz frozen strawberries
+/- 3 Tablespoons Sugar (to taste)
Ice to fill blender
Blend everything to desired consistency and enjoy!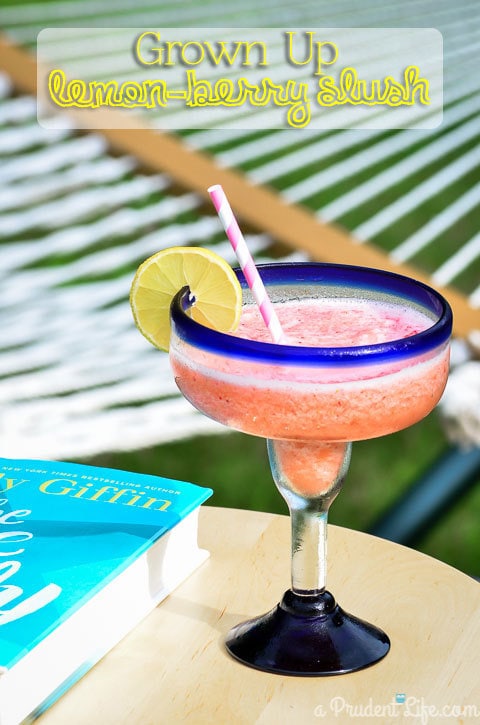 Now that your mouth is watering, hop around to check out the yummy summer cocktails from 7 of my favorite  bloggers!
1.  Sparkling Blueberry Lemonade by Sypsie Designs
2.  Grapefruit Perrier with Vodka and Fresh Raspberries by Dolen Diaries
3.  Summer Sangria by One Krieger Chick
4.  Stars & Stripes Sangria by Stuffed Suitcase
5.  Strawberry Paradise by Tiny Sidekick
6.  The Rand McNally by Upcycled Treasures
7.  Grown Up Lemon Berry Slush by A Prudent Life
8.  Cherry Pie Moonshine by Addicted 2 DIY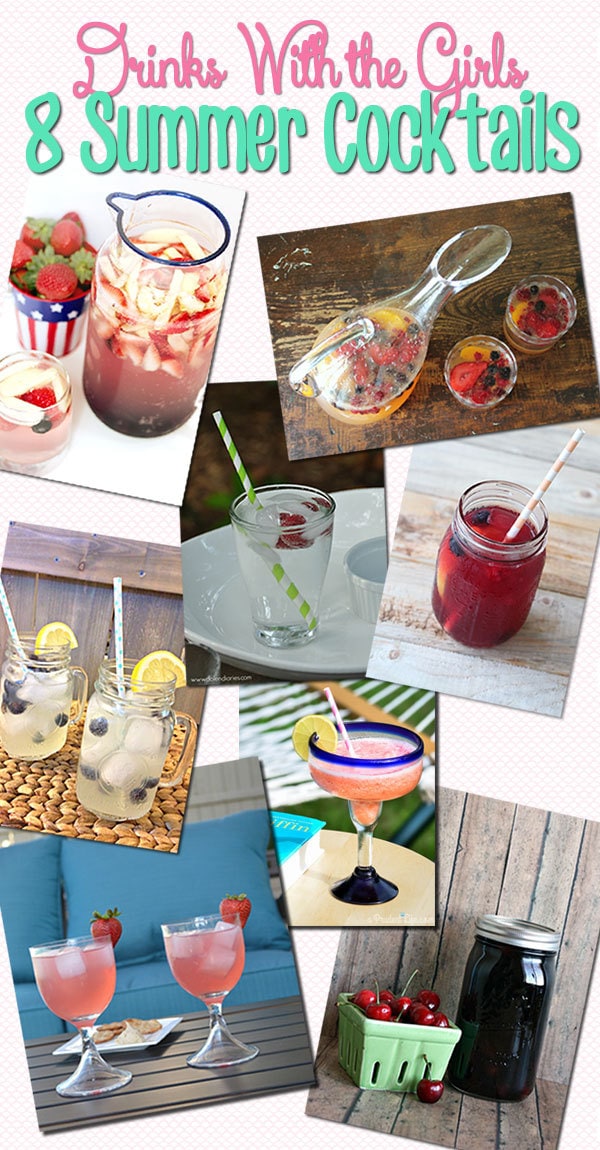 What is your go to drink in the summer?
Post linked up at: Take a Look Tuesday, The Makers, Hit Me With Your Best Shot, Whimsy Wednesday, Get Your DIY On
Latest posts by Melissa George (see all)