Anyone suffer from a messy garage? It makes me crazy when I'm trying to get something done, and I can't find what I'm looking for.
Thankfully, there's no rule that says you have to spend an entire weekend getting everything organized at once. I came up with several ideas that you can implement in just a few minutes each!
Spray Paint Storage
Grab a window box planter (make sure it has a lip for hanging) and some Monkey Hooks.  Mark a level line on the wall the width of your planter. Insert a Monkey Hook about 3 inches from each end of the line, and one in the center for extra support. Hang your planter on the hooks and you're done!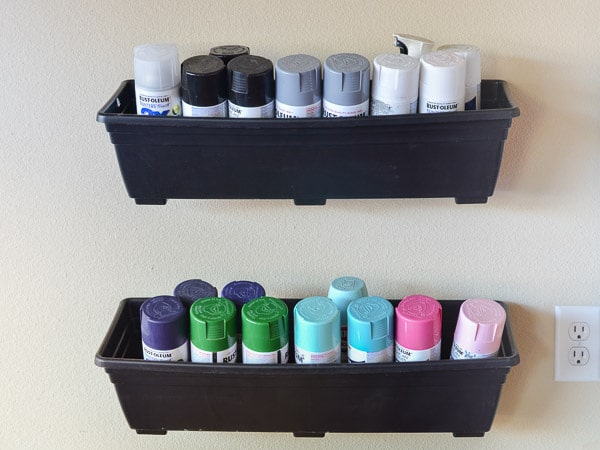 PS: I had three planters full of spray paint and didn't use the center hook. I overloaded one of the three and the actual planter tore on one side. The other two have been hanging almost a year with no issue, and I think the third would have been fine if I had used a hook in the middle for extra support.
Car Wash Supplies
While you've got the Monkey Hooks handy, use 2 more of them to hang a flat back bucket on the wall. It's the perfect spot to store all your car washing goodies!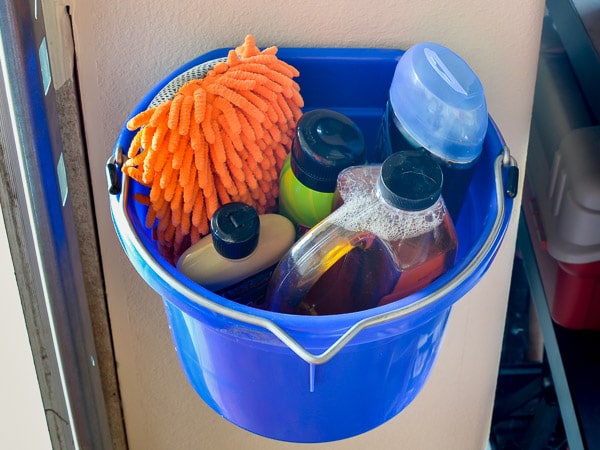 Extension Cord Storage
This one requires a screwdriver or drill, but it's so worth it!  Add an inexpensive coat hook to your wall, and have a short piece of chain cut at the hardware store. We added two of the hooks, and each can hold two extension cords. Just make sure you use anchors or put the hook in a wall stud!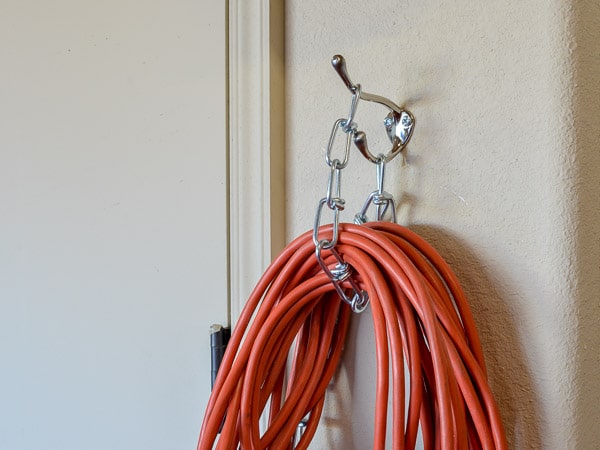 Clamp Storage
It seems like we were always looking for the right size clamp for our projects, and a towel bar was the perfect solution to get them organized. Like the coat hook, it just takes a couple of screws and you're all set!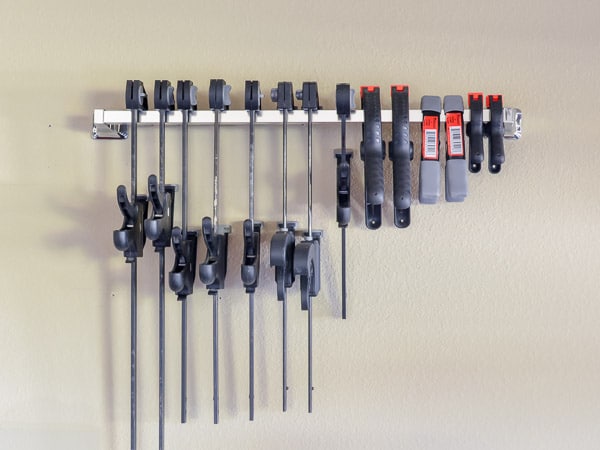 No More Messy Rope & Twine
This one is more of a ONE MINUTE idea! Twine and rope always gets tangled up when we store it in a bin, so now it lives in old coffee cans. I just cut an X-shaped slit in the lid to create an instant dispenser.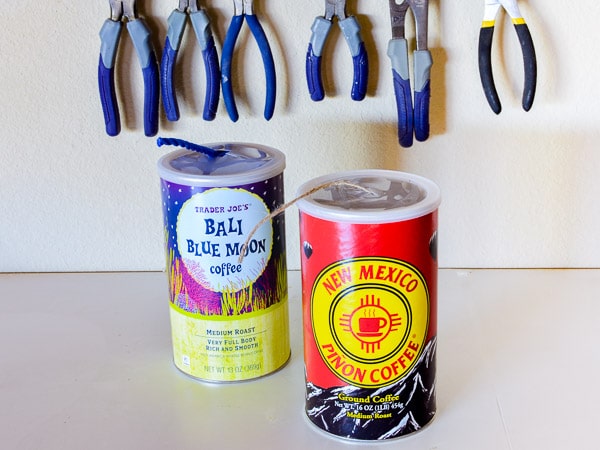 We freed up a ton of shelf space implementing the first 4 ideas, so I actually need to circle back and update the shelf organization in the garage at some point. But for now, we're thrilled with these 5 fast fixes.
If you want to remember them for later, pin the image below! And if you haven't seen our full garage makeover, check it out next!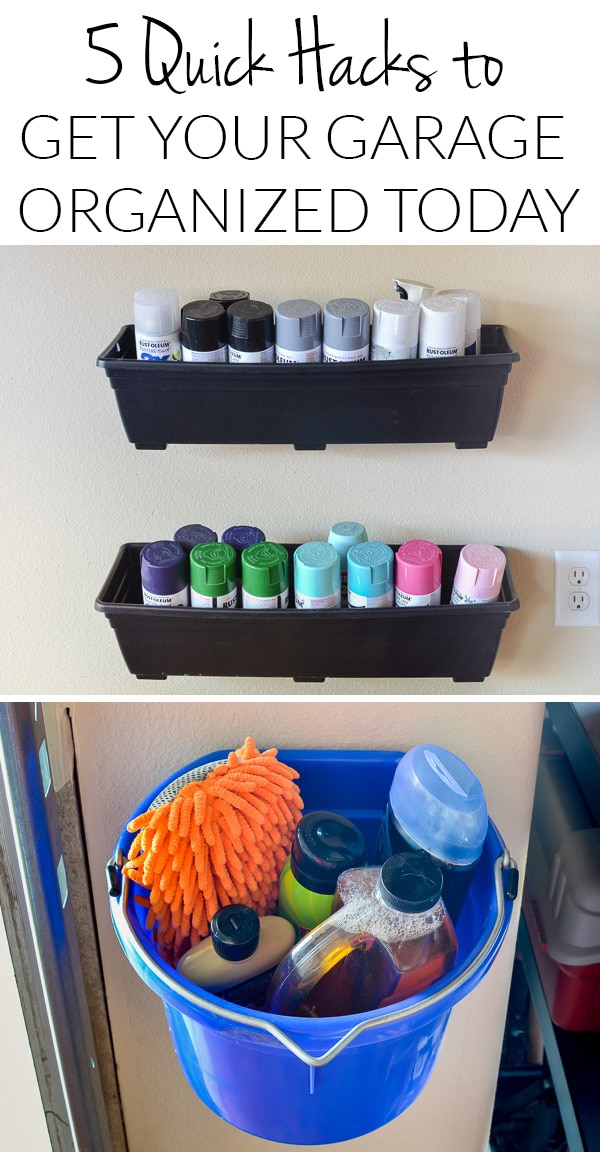 If you missed the launch of Fast Fix Friday last week, here's a link to my quick tips for planting faux greenery!