Our kitchen looks clean, and it's hard to hide dirty in a white kitchen. But, I found a way! I hid it in the oven! The inside of the glass door on our oven was in need of some serious spring cleaning.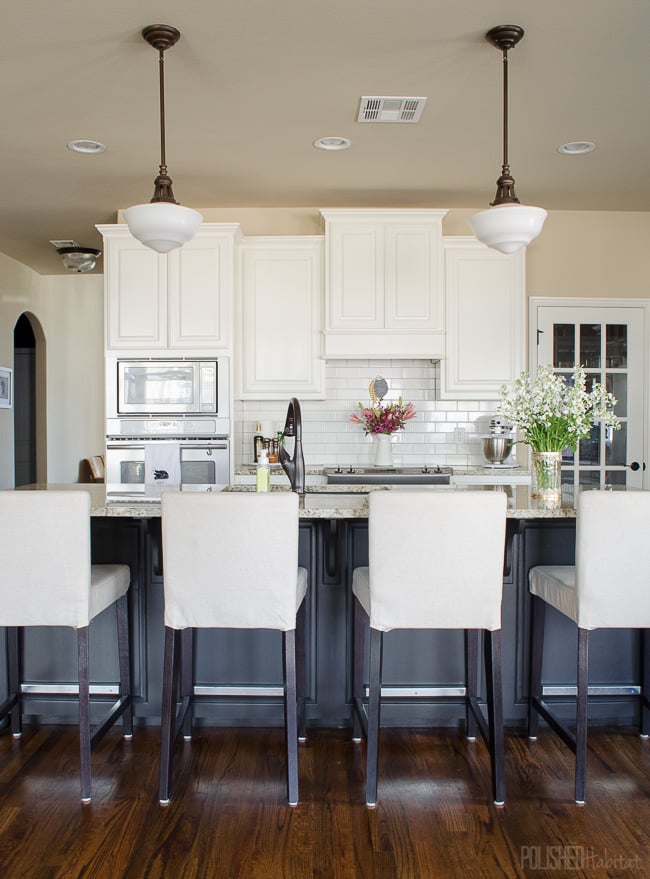 ICK!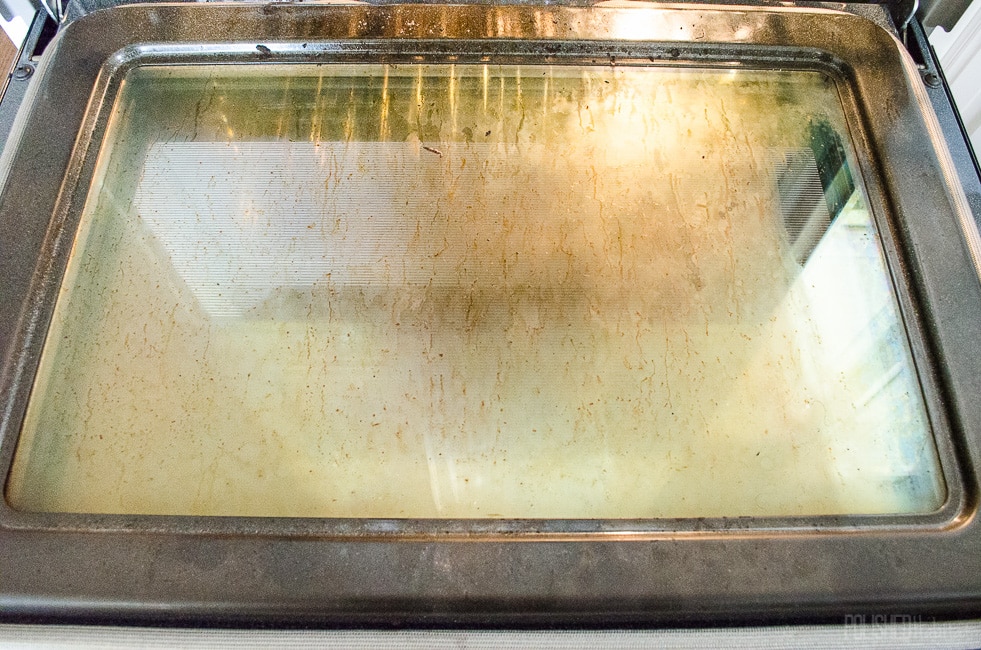 I'm confused as to how the oven glass could even get so dirty, minus that one time we had a sweet potato-marshmallow fire. The dirty door was super easy to ignore. I only noticed it if we were cooking with guests over. Then all the sudden it was like a giant flashing "CLEAN ME" sign. Of course, by the time dinner was enjoyed and the company is gone, the oven glass was out of my mind.
I got an email last month from Mr. Clean (not THE actual big bald Mr. Clean, but his people). Interesting! I'll only accept sponsored posts that will bring value to you guys, which generally means brands I've reached out to versus the random pitches I receive.  But, I do love Magic Erasers and came up with a few ideas that would be a win-win. But that still isn't the crazy…
…the crazy was when they replied with more details and told me that part of the campaign included me doing a video interview with former Bachelorette AND HGTV host Jillian Harris. WHAT?
It turns out, she is a Magic Eraser fanatic. Who knew!?!
The day she was filming the video above, she jumped on a video call with a small group of bloggers participating in this campaign and we had a fun Q & A session. First, she's super sweet and wanted to know about our blogs and where we live. Even though I'm sure she had a long and busy day of filming, she was totally engaged with us. Can't beat genuine!
Since Jillian is also the Interior Design expert on Love it or List It Too, I wanted to know if she had any tips on keeping a house clean during a renovation. Here's what she had to say:
"Renovations are hell to go through – that's why I recommend most people to go on our show because they don't have to live through the renovation. We're in and out in 6 weeks. However, doing a nice big purge and clean before a renovation can really help you live through it. Then, when the renovation is done, most of that dirty work of purging is already done. Before a reno, go through each room and toss or recycle anything you know that's not going to make it back into that space so that you're not hoarding junk and having to deal with it later."
Such a great tip!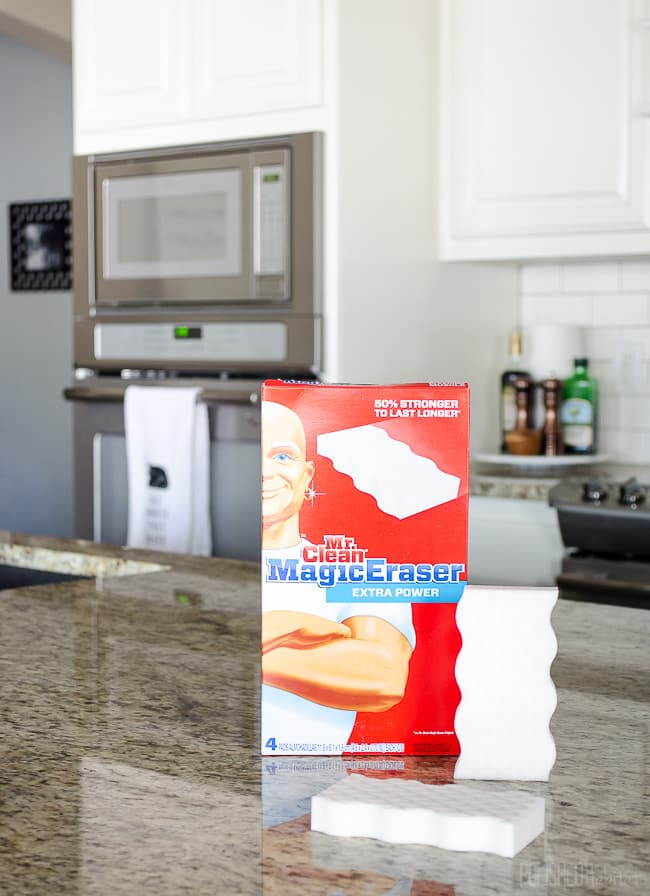 As you saw in the video, she has TONS of other tips specific to the
Magic Eraser
. When she said OVEN, the bells starting frantically going off in my head. My gosh, could that little eraser fix my disgusting oven door with no spray chemicals?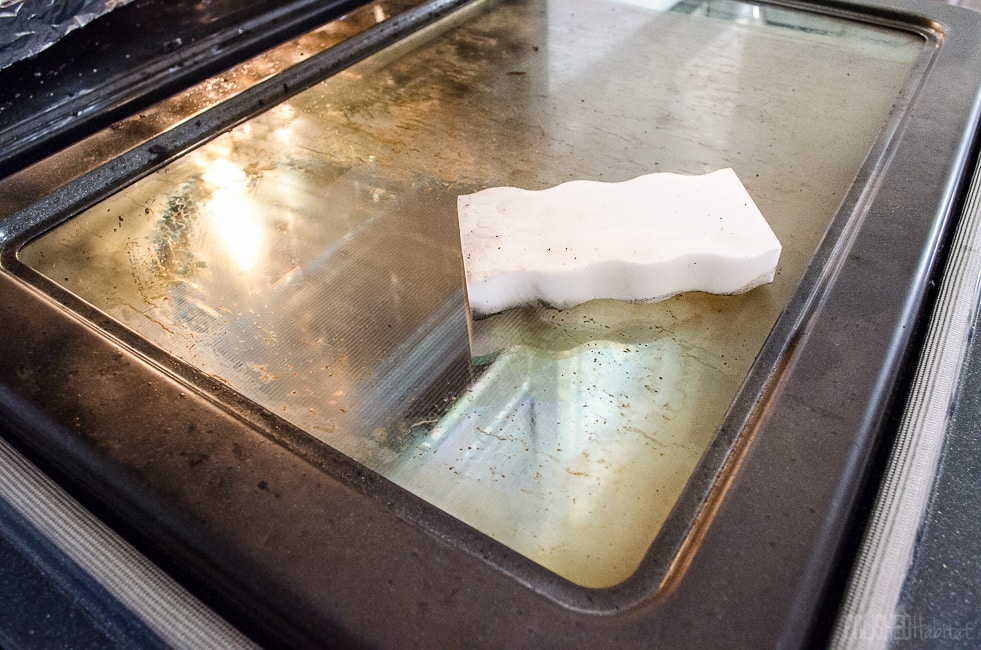 Spoiler, alert. It works!!!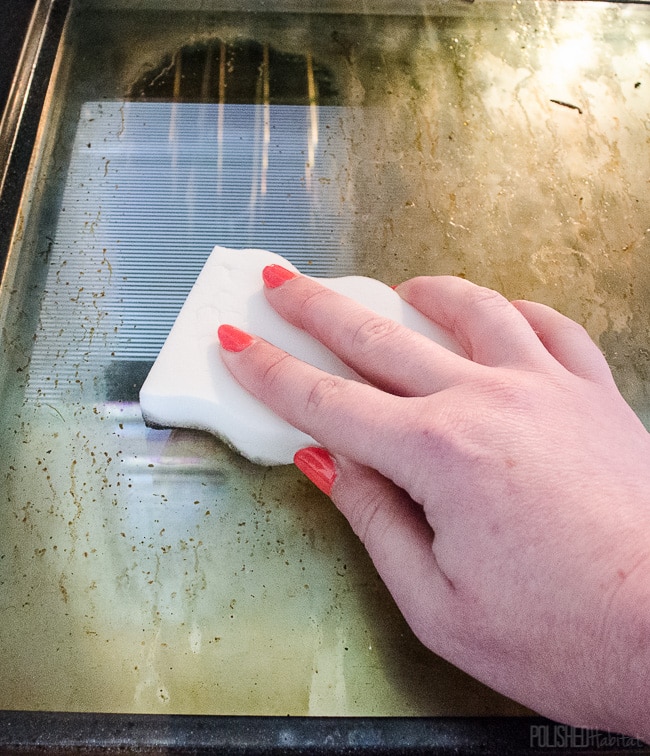 Can you believe the difference?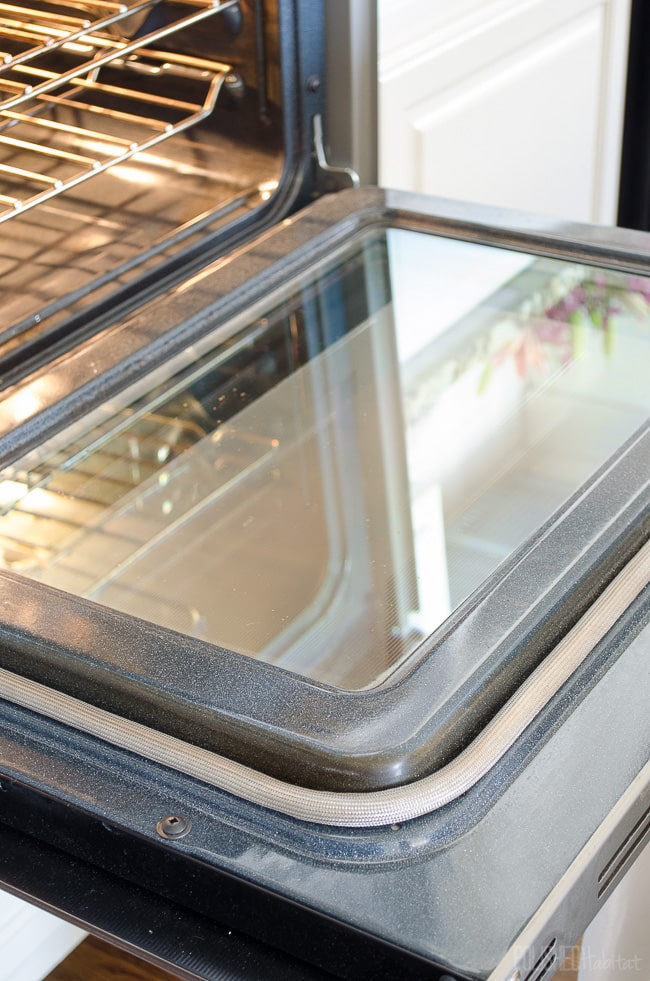 Because we had years of gunk, including the brief, but scary, fire hitting the door, I did have to use some heavy pressure in places. But, I didn't use ANY chemicals or cleaners other than the Magic Eraser. And it only took 10-15 minutes of work!
I found alternating between wet and dry Magic Erasers worked the best to get rid of all the grime. If your oven is in anything near the Code Red situation mine was, you're going to want two Magic Erasers for this job. Similar to a pencil eraser, they break down as you use them. I also recommend working on small areas at a time for the best results.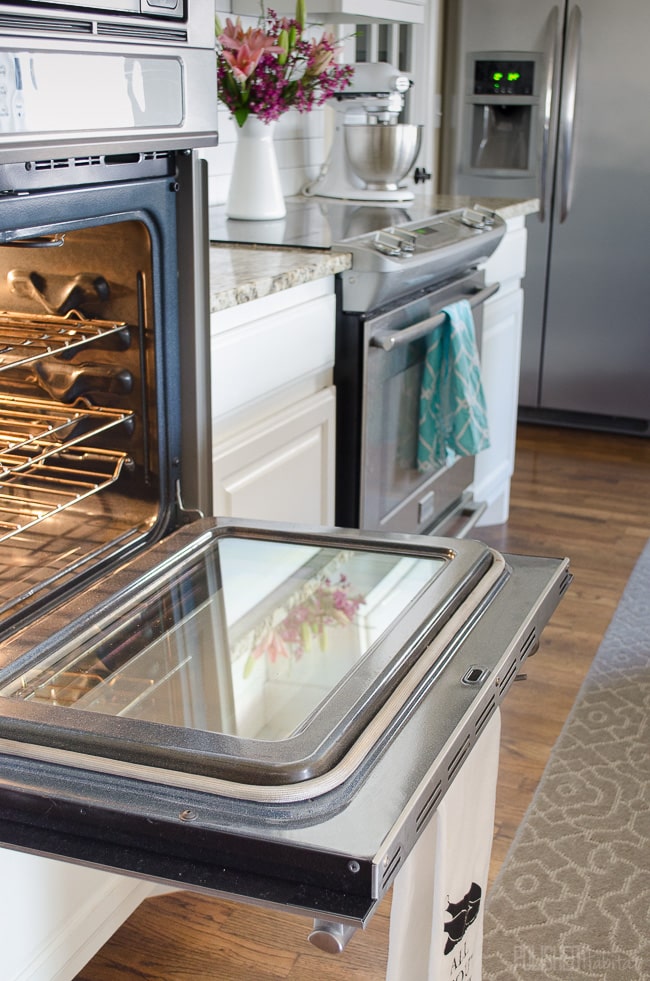 I use Magic Erasers in the bathtub and on the white cabinets, but I've been missing out on so many other options. So glad Jillian opened my eyes to all the extra ideas! You can pick yours up locally, or just order a 10 pack on
Amazon
 like I'm getting ready to do.
Would you guys find it helpful if I did a follow up on 10 Ways to Make Cleaning Easier with more before and afters like this?
And if anyone wants to take pity on me and admit that their oven is also pretty gross in the comments, I'd feel much better about sharing these embarrassing photos with you today!
Home interior stylist and maker obsessed with organization & office supplies.
Latest posts by Melissa George (see all)