Over the years, I've spent countless days and frankly, quite a bit of money, learning all I can about the business of blogging.
It hasn't been an easy journey, but I meet my goal of replacing my old salary. Even better, I've met incredible friends and experienced incredible things.
Blogging isn't a get rich quick career, but with the right skills, hard work, and a bit of luck along the way, it can be hugely rewarding.
I gathered up my favorite blogging resources and information to help you start or grow your own business.
First, I wrote a book!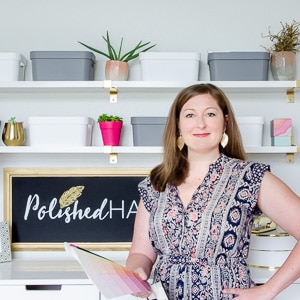 BLOGGING RESOURCES
Hosting – I'm going to break from the crowd and NOT recommend BlueHost despite them wooing me with HUGE affiliate payouts. I wasn't happy with the hosting service or customer service. My host was recently bought by LiquidWeb and they haven't been bad, but I don't have enough experience to recommend them yet. I've heard good things about SiteGround for small blogs and OrangeGeek for medium, but no personal experience.
Email List/Newsletters – I switched from MailChimp to MailerLite and I LOVE them. The price is lower and I find the platform much easier to use, even though it still does everything I need. Make sure you have a way to collect emails from day 1. Email subscribers are your biggest fans and aren't impacted by social media algorithms.
Staying Organized – I use Airtable to organize everything in my life now!
Instagram Scheduling – I use Later because I can schedule from the computer or the phone. And it's free for up to 30 posts/month! If you pick another scheduler, just make sure it sends the post to your phone at the scheduled time and you still have to push it live manually. Any of the 100% automated schedulers are against Instagram TOS. Instagram has shut a ton of them down in the last few months, and accounts have been banned in the process.
Pinterest Scheduling – I use Tailwind. Just make sure you set up and use board lists to make pinning faster!
Slides from a Beginning Blog Monetization Presentation – I was invited to do a class at a local co-working/entrepreneur center and while they aren't as helpful without the coordinating talk, I think they still give a good overview.
MediaVine – I wholeheartedly recommend the team at MediaVine for ad management. They have a 25K session/month minimum and one of your first goals should be growing to that point. They maximize how much ad revenue you will receive and do it with tons of integrity!
COURSE/BOOK RECOMMENDATIONS
Building a Framework – This is the best beginner/intermediate blogging course I've found. It's just as good, or better as one I took that was 4 times the price. It's the only course you need to get started and is worth well more than the price tag.
Photography Basics for Blogging – I'd recommend the Pro package with Lightroom videos, because learning Lightroom has been the #1 improver of my photo quality AND a huge time-saver.

SEO Course – This one is a bit more advanced and more of an investment since it's a monthly fee. I've done a couple other SEO courses in the past and this one is far easier to understand. Plus there is a Facebook group where Jeff answers questions, which is priceless! For total beginners, just use the info in the Building a Framework book. When you've conquered all the basics, this is a great next step!
Bloggers Guide to Taxes Ebook – This ebook is under $5 and a must read if you are planning to monetize your blog!
RULES & REGULATIONS YOU NEED TO KNOW
Legally Using Affiliate Links & Sponsored Posts: FTC Guidelines for Disclosure & 2017 FTC Warning Letters/Clarifications
STAYING an Amazon Affiliate: Amazon Affiliate Program Rules & Most Common Mistakes
Don't Anger Google: Google Adsense Rules
Need blog coaching?
Email me at [email protected] with info about your blog and your goals. If we're a good
fit, rates start at $250 for an initial site review and personalized recommendations.
Packages including monthly consulting calls are also available.