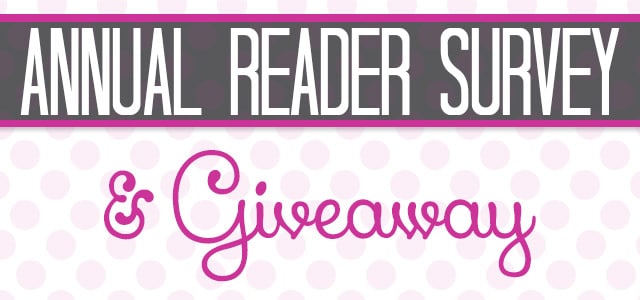 In the scheme of all my favorite things posts, this one is the most important to me because it's all about you!
As A Prudent Life grows, I want to make sure I'm balancing my vision with the topics that are most important to you. I have an idea of the things you guys like the most based on how many views and comments each post receives, but I want to hear it from you. I've got a few ideas for new topics in the survey, and I'm especially curious to see what you think of them. And if there is something you DON'T like about A Prudent Life, I've added a box for you to tell me about it anonymously!
I know you are all SUPER busy, so I'll keep this post short and let you get right to the survey.
As a show of my appreciation, I'm doing a $25 gift card giveaway that you can enter once you've filled out the survey. Instead of guessing what kind of gift card would mean the most to you, I'm going to let you pick! The winner can pick from a gift card to Target, Amazon, or Starbucks.
Start by filling out the SURVEY HERE, then come back and enter the giveaway.