A few times a year, we are blessed to have overnight guests join us in our home.  As the years have gone by, we've tried to add special touches to make them feel welcome and comfortable. The favorite feature so far has been the coffee station.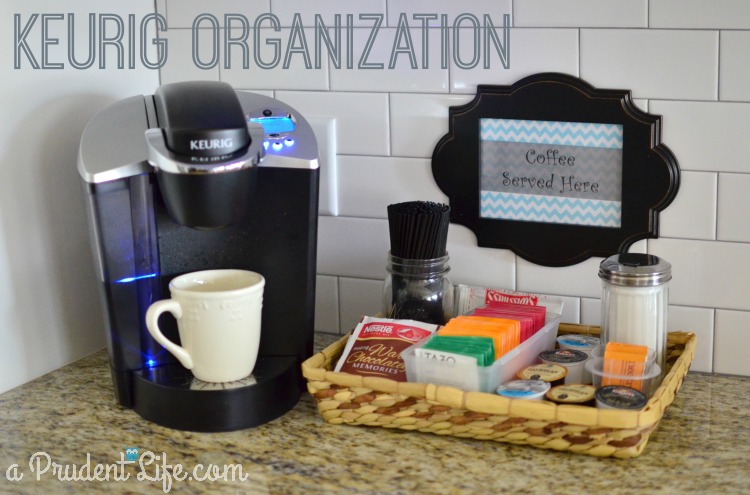 We wanted guests to have easy access to everything they needed, without having to ask where it was, even if they were early risers.  Or maybe we were feeling lazy and didn't want to feel guilty sleeping in!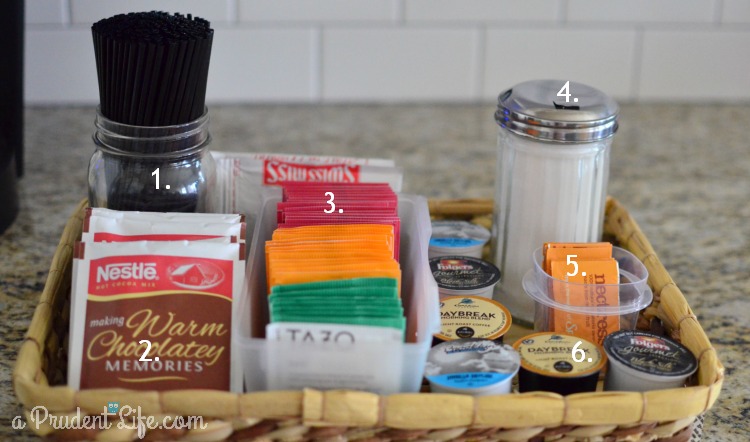 Whatever the true motivation, our solution has had great feedback.
I found a short basket, and filled it with:
1. Coffee stirrers/straws – which fit great in a re-purposed jar
2. Hot chocolate packets
3. A few types of tea
4. Sugar!
5. Sweetener – I prefer real sugar but try to have some sugar alternative packets for guests
6. K-Cups – My favorite are the Daybreak, but I try to keep a few different types on hand
One mug is ready to go on the brewer, with additional regular and to-go coffee cups located on a shelf above.  When we are expecting guests, we have creamer available in the refrigerator a step away.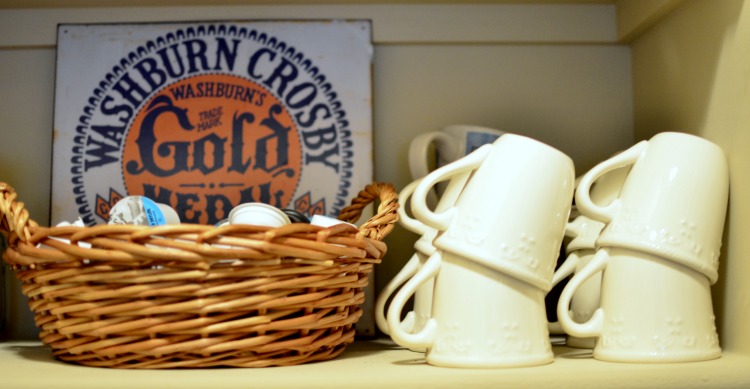 We are lucky enough to have space in the pantry to leave everything out. If you are short on counter-top space, and are not regular coffee drinkers, consider filling your basket with supplies and storing it elsewhere until you have visitors. I love that we made such a functional space without having to buy a special Keurig organizer.
UPDATE! During the pantry makeover, we used inexpensive cup hooks on the underside of the shelve to hang the mugs. I also picked up a clear tray at Target for the supplies.  Here's what the area looks like now!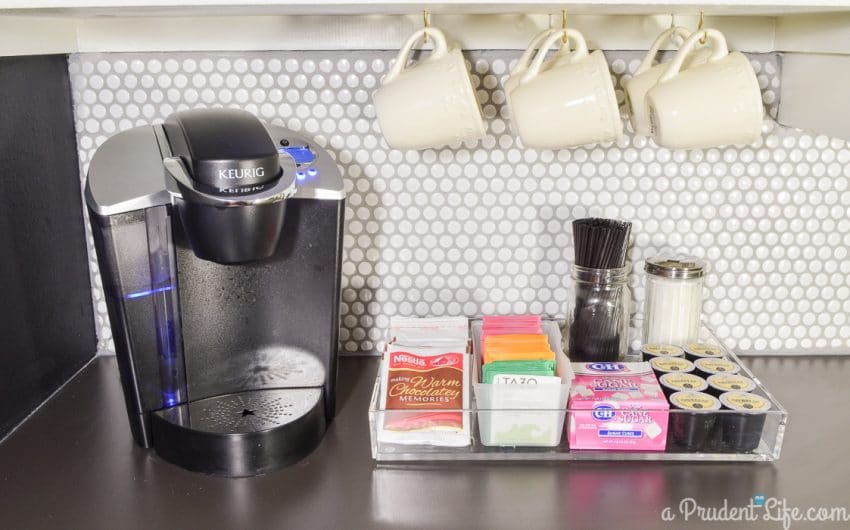 Have you added any special touches for overnight guests? Let us hear your great ideas in the comment area below!
Post shared at: Work it Wednesday, Inspire Me Please, Moonlight & Mason Jars, Hit Me with Your Best Shot