I am totally a sucker for things that are subtly, cleverly funny.  When I was invited to be part of a group making Christmas projects inspired by holiday songs, I started racking my brain for something with a subtle dose of humor. At the same time, I wanted it to fit in with the rest of our holiday decor.
Five hours before the deadline, I FINALLY came up with an idea. I needed something to hang on a small space in the front hallway right before the dining room. What better to decorate the hall with than a Deck the Halls sign! Ahh, the perfect amount of subtle corniness disguised in pretty gold artwork!
I started by painting a 12×12 canvas with acrylic glitter paint. I used Glamour Dust in Champagne. So sparkly!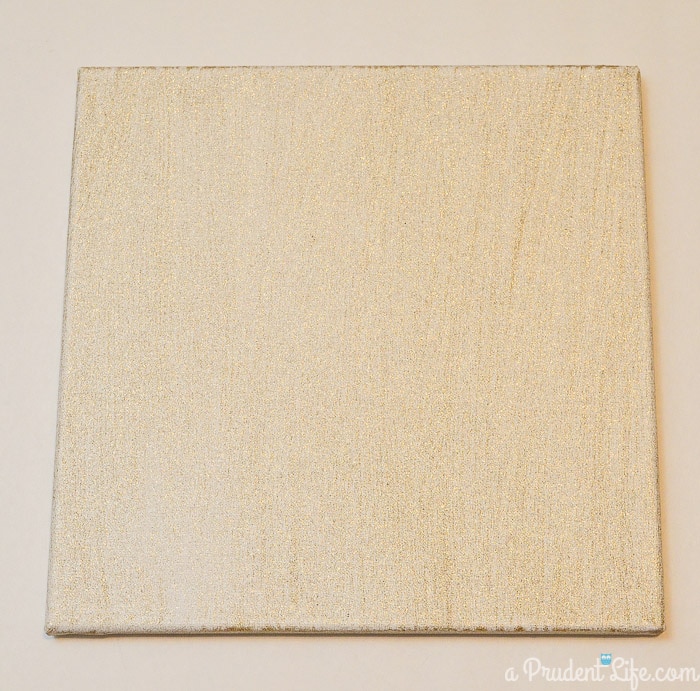 I wanted to do a gold on gold look, so I picked pretty gold cardstock from Michael's to cut out "Deck the Halls" with my Silhouette. I used the font "Fontleroy Brown".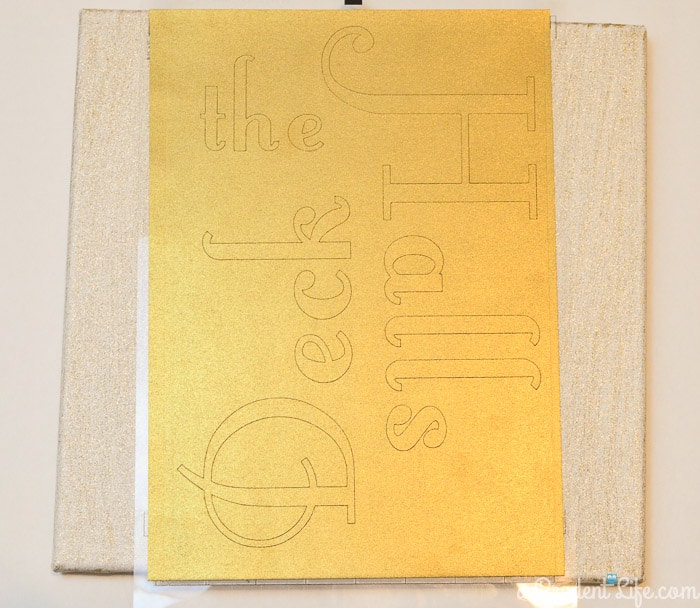 I thought I could weed right on the mat, leaving only the letters, then apply transfer tape to pull the letters off the mat one word at a time. That turned out to be an awful plan. Even with an older mat, the mat stuck to the transfer tape and it wasn't pleasant. See….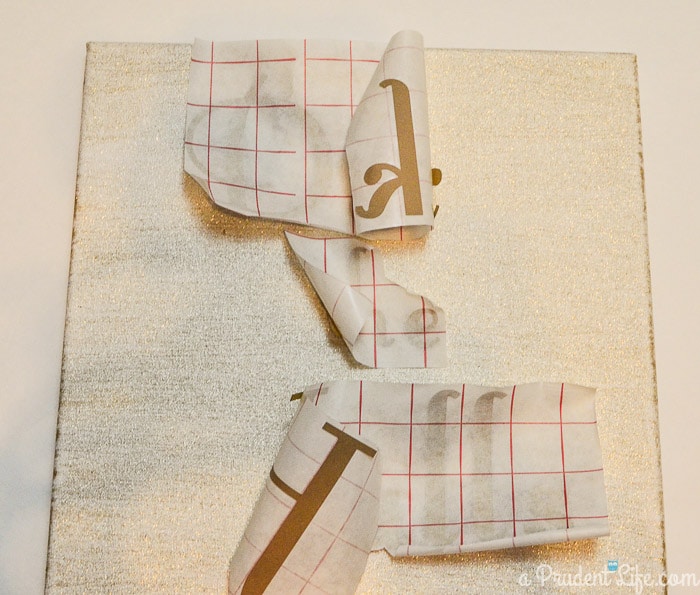 I recovered by pulling the letters back off the transfer tape individually and holding pressure on them until they behaved and laid flat. They didn't want to behave, but I counted to 3 and they gave in at about 2 and 1/2.
I used Mod Podge to adhere the letters to the canvas. I'm not a big fan of rulers, so I just eyeballed the placement.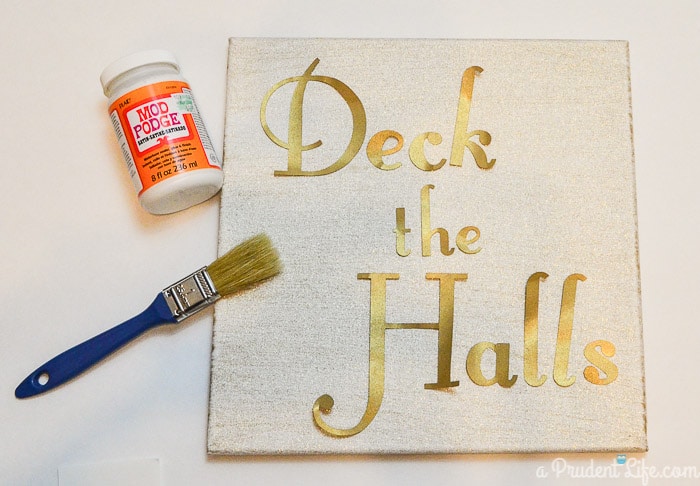 Even though I was loving the monotone gold look, I needed some color around the outside so my art didn't disappear into our beige walls. I found a string of red beads in my Christmas supplies and decided to hot glue them around the outside of the canvas to make a border.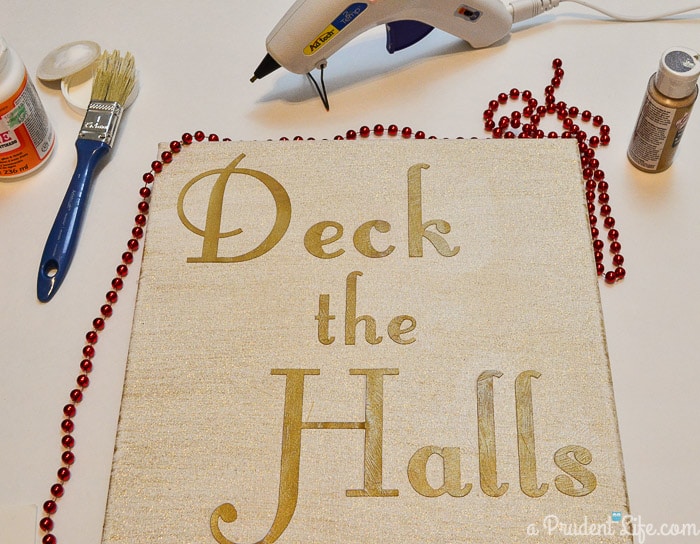 When that was done, I thought the sign was still missing a little something. I found the perfect little holly leaves on another Christmas decoration we weren't using this year. I ripped them off the old decoration, added a dab of hot glue, and my new Christmas art was done!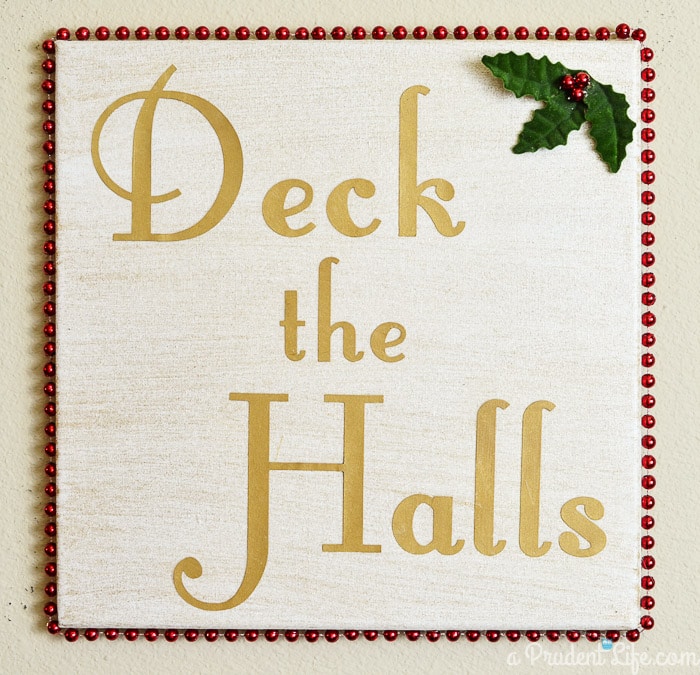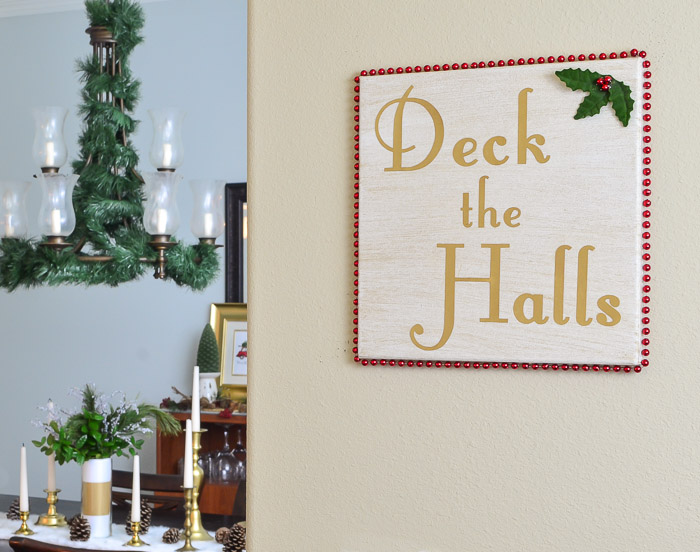 My hall is now decked!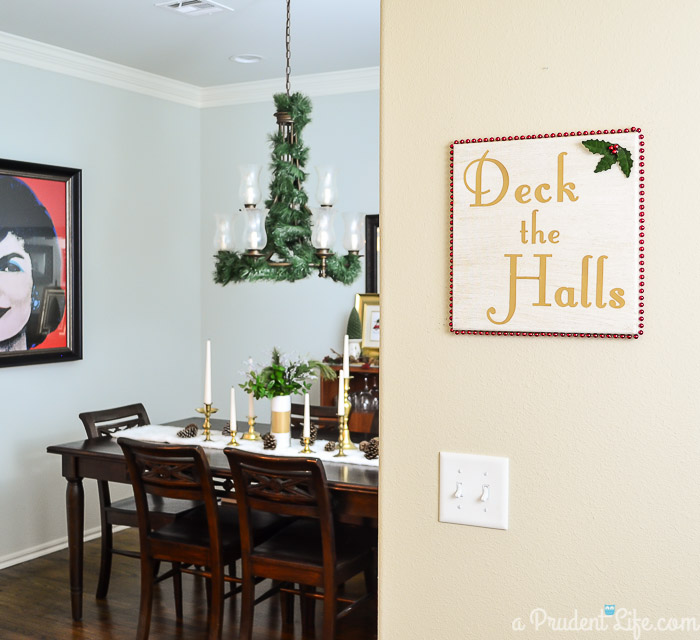 For even more Christmas song inspired projects, check out the links below. The other 9 ladies came up with some great ideas!

Joy to the World Painted Burlap Plaque by View from the Fridge
The Most Wonderful Time of the Year Stocking Hanger by Elizabeth Joan Designs
All Is Merry and Bright Chalkboard card by Silhouette School
Home for the Holidays Painted Sign by One Krieger Chick
Sleep in Heavenly Peace Card Display by 3 Little Greenwoods
NOEL Christmas Pillow Set by Dolen Diaries
Deck the Halls DIY Art by Polished Habitat
Let It Snow Sign by The Blue Eyed Dove
Holiday Printable by Crafts by Courtney
Joy To The World by My Creative Days