It's Expressions Vinyl Ambassador Challenge time again! If you haven't seen my prior posts, each month Expressions Vinyl picks a theme for several bloggers and challenges us to create something fun. They also throw in a gift card for $100 at their online store – how much fun would that be to win?!? You can find the giveaway at the bottom on this post.
Both the gift card and this post are sponsored by Expressions Vinyl, but all opinions and ideas are my own. See my full disclosure policy here.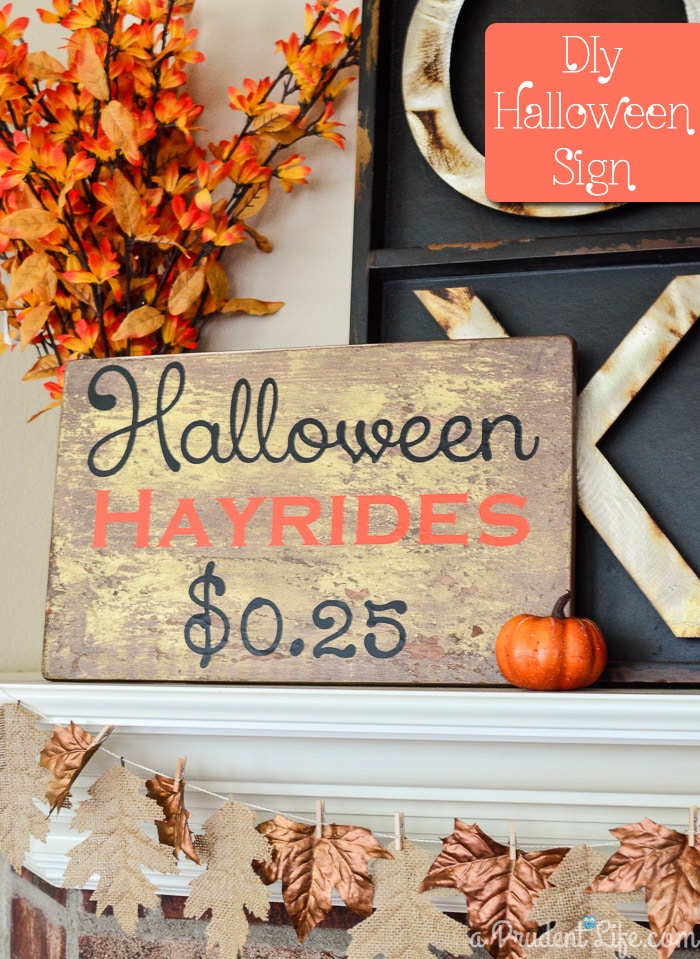 I'm guessing you already figured it out, but the theme for this month was Halloween. I've mentioned before that I'm a scaredy cat, so I wanted to make my project more autumn-y.
I started off with a piece of scrap wood leftover from my Statue of Liberty project.   You could adapt this project to fit whatever size wood you had available. I wanted to distress the wood, but there was not a method to my madness. I wasn't actually 100% committed to this idea, so I didn't even take pictures of the wood in various stages.
First I sanded the edges to make them rounded. Then I sprayed the whole board with a dark oil rubbed bronze finish. I waited 10 or 15 minutes, then did some sanding. I thought I had messed it up because in some spots the wood was showing through! I added a full layer of gold paint, then sanded some more. It still wasn't right. I ended up doing two layers of gold, and two layers of the dark paint. I never waited for the paint to dry completely before sanding, so I was done in 30-45 minutes. The board looks like it's been aged for decades! I'm totally obsessed with it.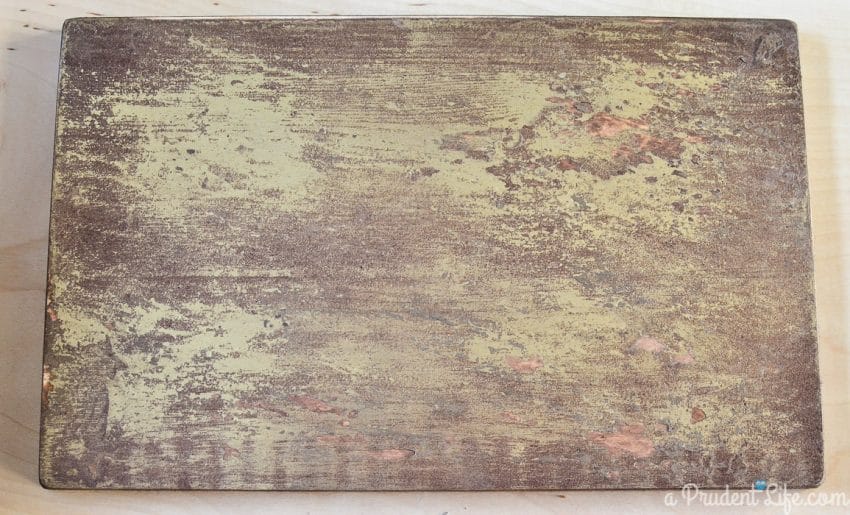 When I was happy with my board, it was time to add the vinyl. I decided to make a "Halloween Hayride" sign and typed up my phrase in Silhouette Studio.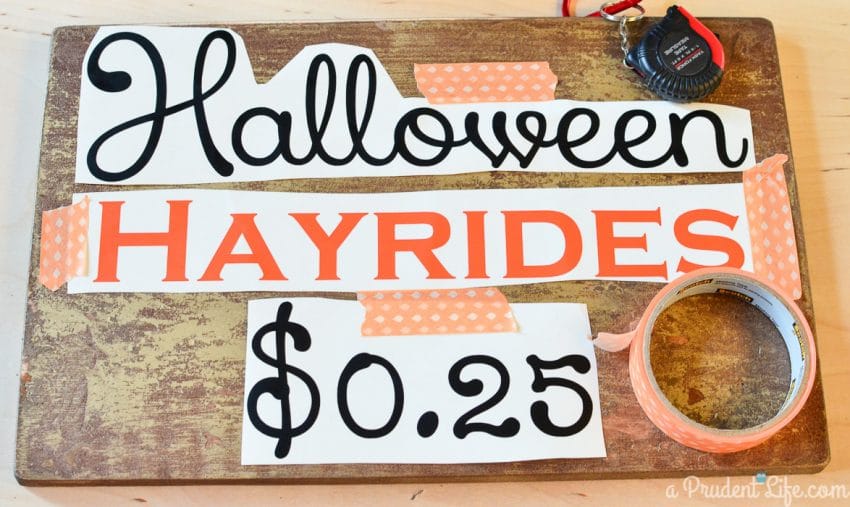 After playing with fonts,  I decided on Xiomara as the font for the "Halloween" & "$0.25" and Copperplate Gothic Bold for the "Hayrides" portion.  If you don't have Xiomara, you can find it for free on dafont.com. Fair warning, you can spend HOURS browsing all the fabulous fonts at DaFont. It's a time sucker for sure!
To make sure I applied my lettering straight & even, I taped each piece of vinyl to the board exactly where I wanted them to end up. As you can see above, I taped them with the backing still attached.
Next I applied one big piece of transfer paper over the entire design at once.
When I pulled the transfer paper up, I had one big design to apply instead of the three smaller pieces I started with.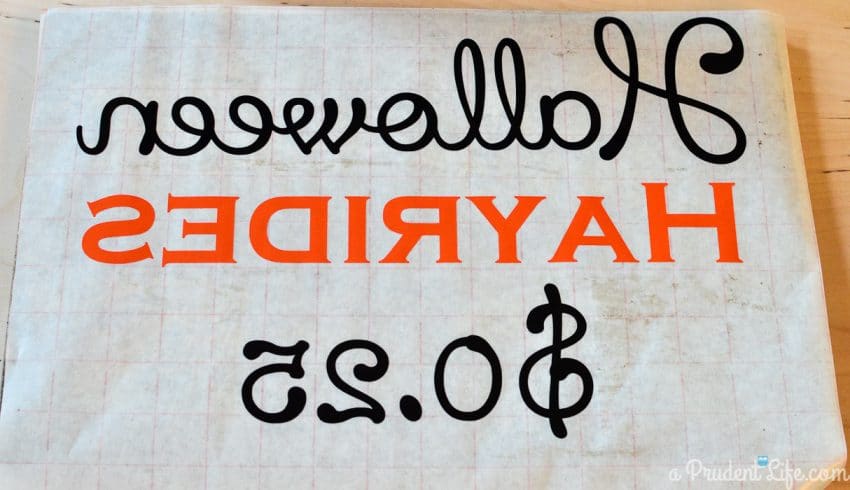 It was so much easier to apply the full design at once! The last step was styling my mantel with my new sign. My new passtime is sitting on the couch staring at my hayride sign and smiling.