Mirrored nightstands can be pricey, but they don't have to be! I scoured my favorite stores to find 10 cheap nightstand options for you.
We've got a bedroom makeover on the horizon, and I'm in that horrible phase of budgeting. It's the real-life dirty work between coming up with all kinds of pretty plans, the reality of what we can afford, and what makes sense in our house. Back in the dreaming-pretty phase, I started a minor obsession with the idea of doing a mirrored bedside tables. They add such a nice touch of the glam I love, but can be combined with a surprising array of styles.
I even have a whole board of mirrored stuff on Pinterest!
When I started the search, I found a bunch of options in the $600-$2000 range. EACH. Yowsa. I almost typed that I WISH that was my budget, but I have a hard time imagining spending $4,000 on two mirrored bedside tables in any scenario.
Maybe if they also cleaned the house?
I'm always optimistic that with enough digging, I can get the look I want at a price that doesn't give me heart palpitations. With some research, I actually found not just one or two, but TEN cheap options in a variety of shapes and sizes.
And to define "cheap" for this project, almost all the pieces are in the $100-$300 range. Most even have free shipping!
Mirrored Nightstands

Starting at the top left:
Claudia Mirror Accent Table  from Home Depot
Hayworth Nightstand from Pier 1
Industrial Mirrored X Leg from Amazon
Hayworth Bedside Chest from Pier 1 (ON SALE NOW!) No longer available, similar here
SEI Mirage from Amazon
Whitney Campaign Accent Table from Amazon
SEI Mirage Accent from Amazon
Abingdon Mirror Accent from Target
Helena 3 Drawer from ATG Stores No longer available
2 Drawer Curvy Console from Target 
Update: Since a couple from the original image are now unavailable, I found a few more options!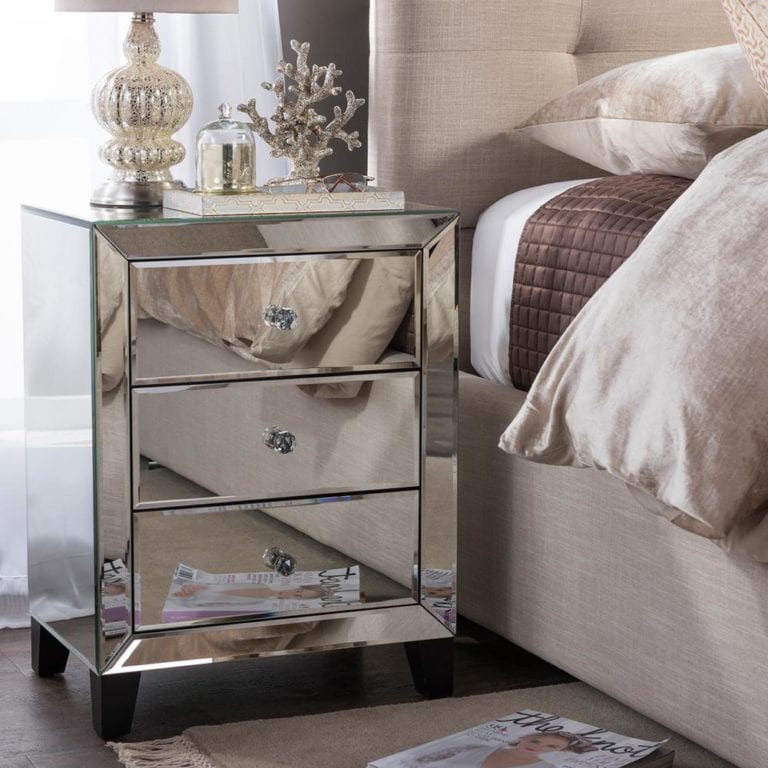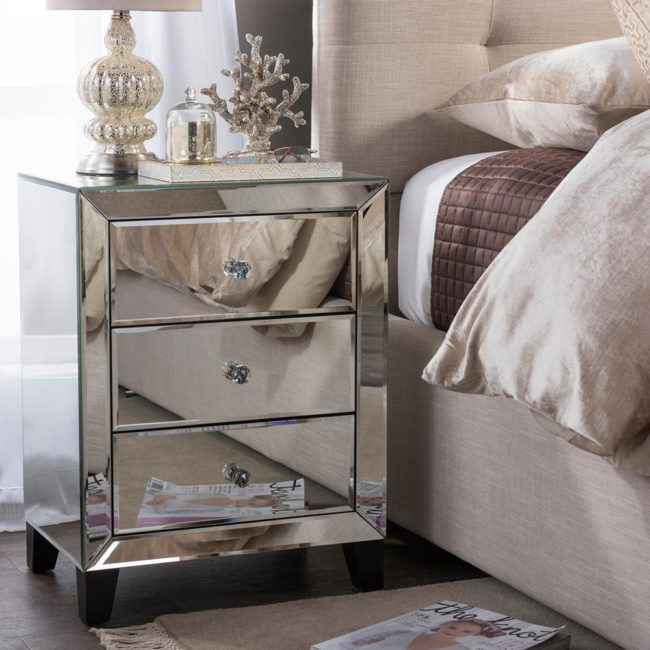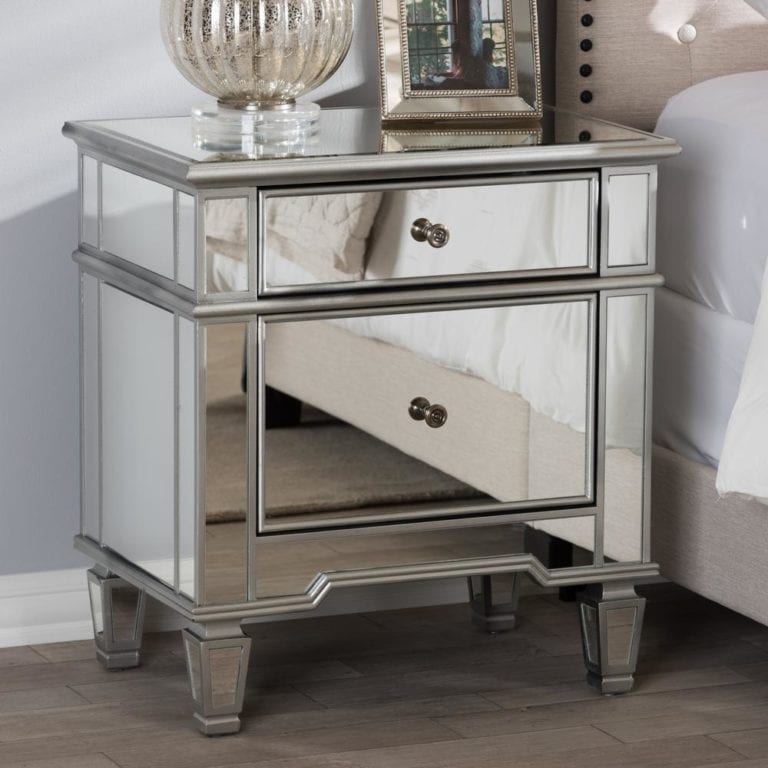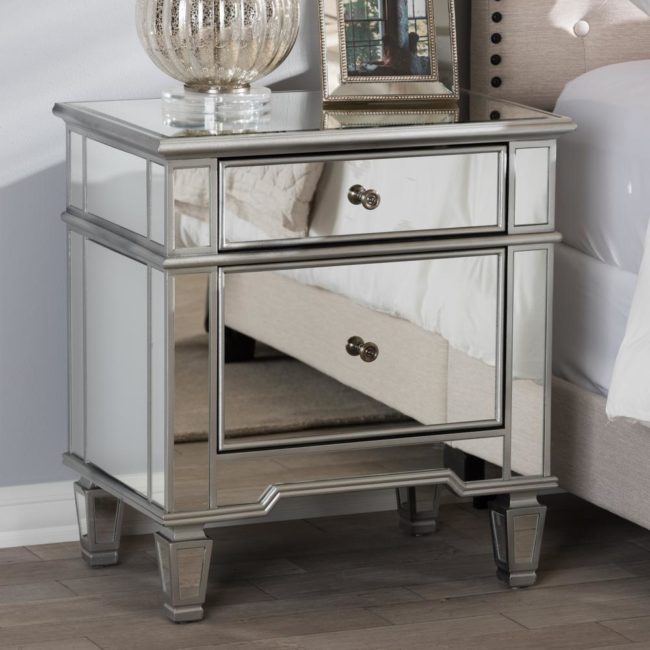 Sussie 2 Drawer Mirrored Nightstand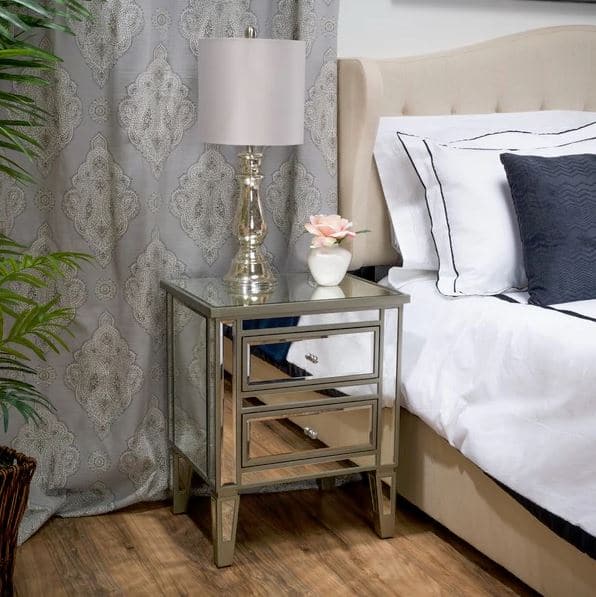 And for a little extra fun, I found a champagne colored version!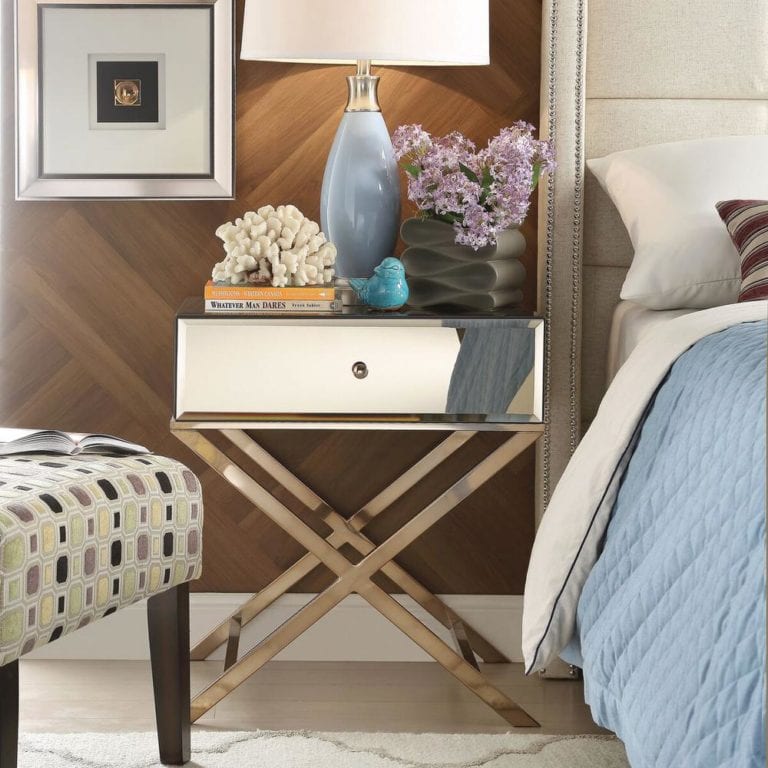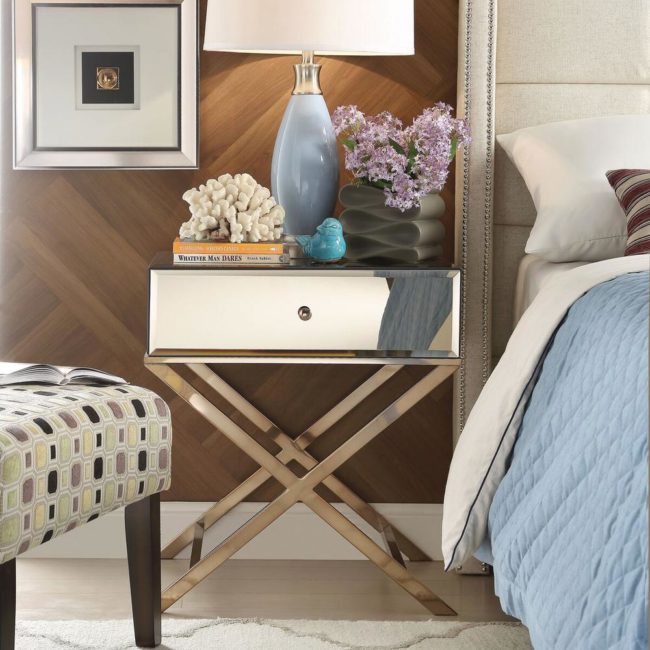 Champagne X-Leg Mirrored Bedside Table
After seeing all the fun options, I'm getting over-the-top excited about the upcoming bedroom makeover. It's still possible that I'll end up reusing our existing nightstands because they actually have a good shape. They're just a bit dark and the tops are pretty beat up. Decisions, decisions! Project update: I painted our nightstands silver and LOVE them. You can see the painting process here and the finished bedroom makeover here. 
Do you LOVE the mirror glam look for master bedroom decor, or have I given you nightmares thinking about trying to keep them clean?
Oh, and if you love glam, make sure you check out our master closet photos! 

In 2013, Melissa founded Polished Habitat to share her passion for intersecting style and function to make everyday life more beautiful and less stressful.

She does this by sharing easy home organization tips, home decor tutorials, and creative ideas to help readers think outside the box, no matter their budget.

Latest posts by Melissa George (see all)