ONE WEEK LEFT – Yowsa!
Welcome to week #5 of the One Room Challenge, where many people are doing final staging in preparation for photography. We're not exactly ready for that step yet, but we did make some great progress this week, considering not a shelf was to be found on my side during the last update.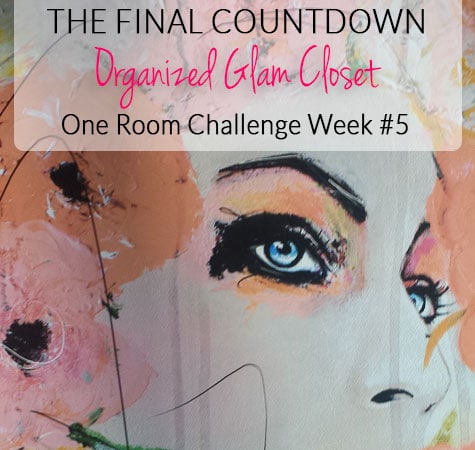 If you are wondering what I'm talking about, we gutted the master closet down to the drywall as part of the One Room Challenge. Now we have ONE week left to put everything back together. Yes, I'm crazy. Luckily there are over 150 other crazies like me, also beating their heads against walls wondering why we decide to do this challenge twice a year. You can see my before photos and after plan in the week one post, and check out the rest of the rooms at the host blog, Calling it Home.
Let's start with the good news. Those gorgeous eyes in the above picture are from the art print I ordered from Leigh Viner, which arrived this week! It was just as brilliant as I expected. I can't wait to get my new friend, Collide, framed and up on the wall. I'm guessing this is only my first purchase from Leigh, maybe the next will be an original. A girl can dream right!?!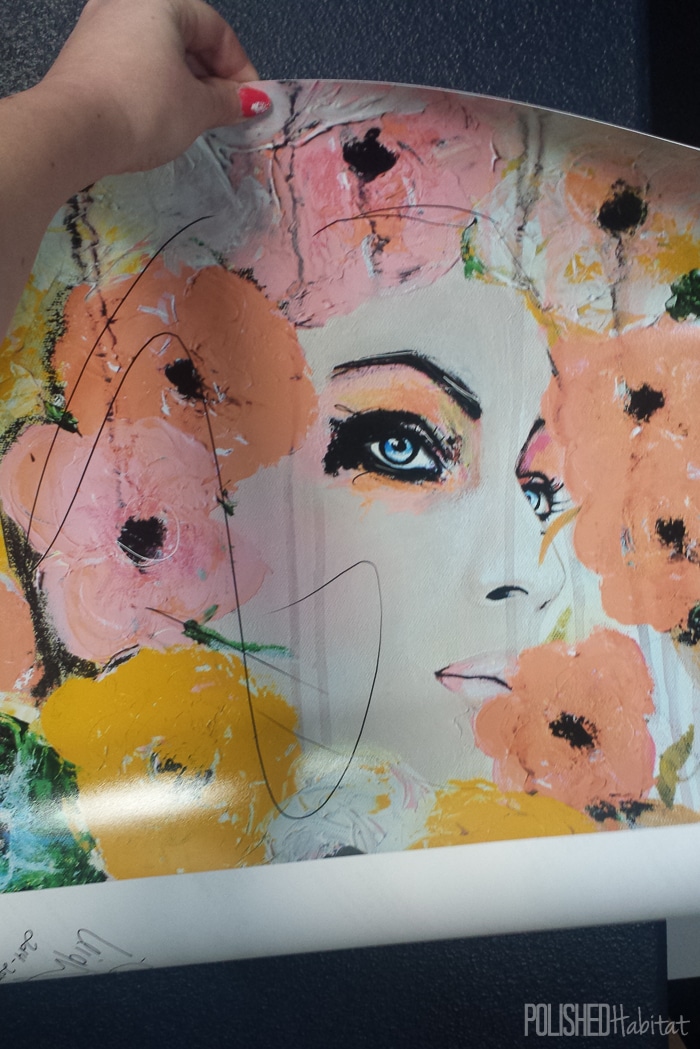 We also made huge progress on my side of the closet. So much sawdust was made in the garage, but as of today, we've got the full frame built and installed.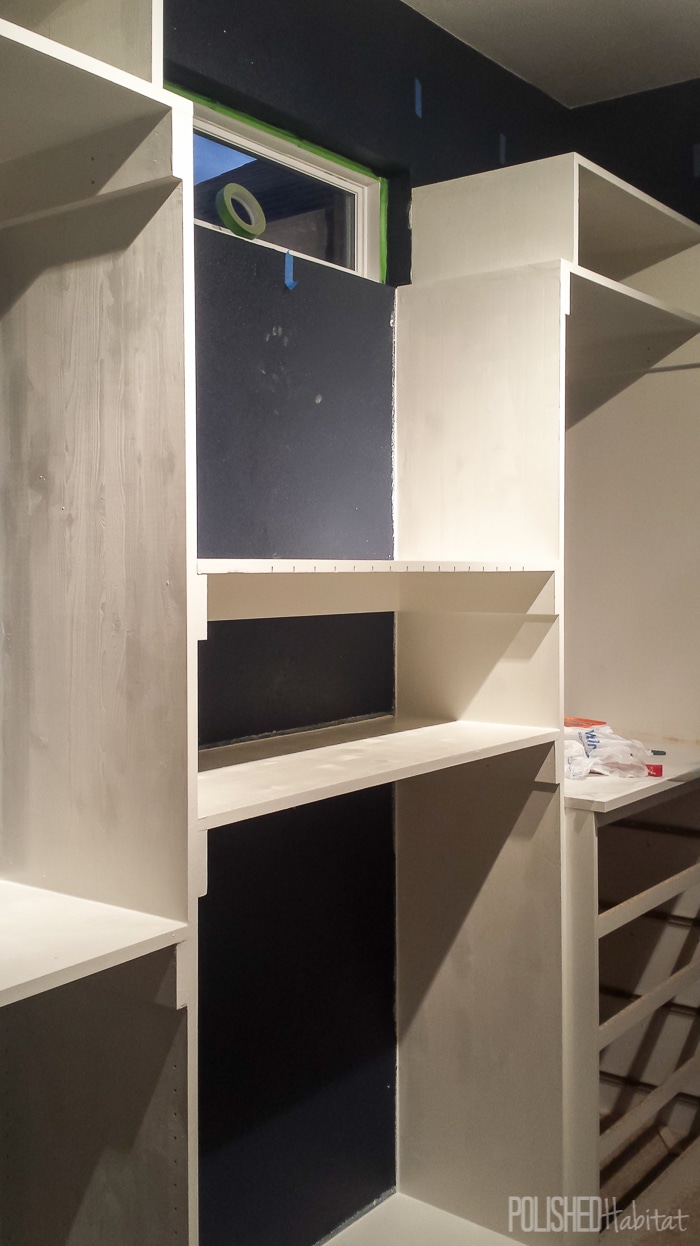 Now that middle section is where is the space gets FUN. The box with all the slats is the special adjustable purse storage section. Say that 5 times fast.
Here's a peek at how it's going to work.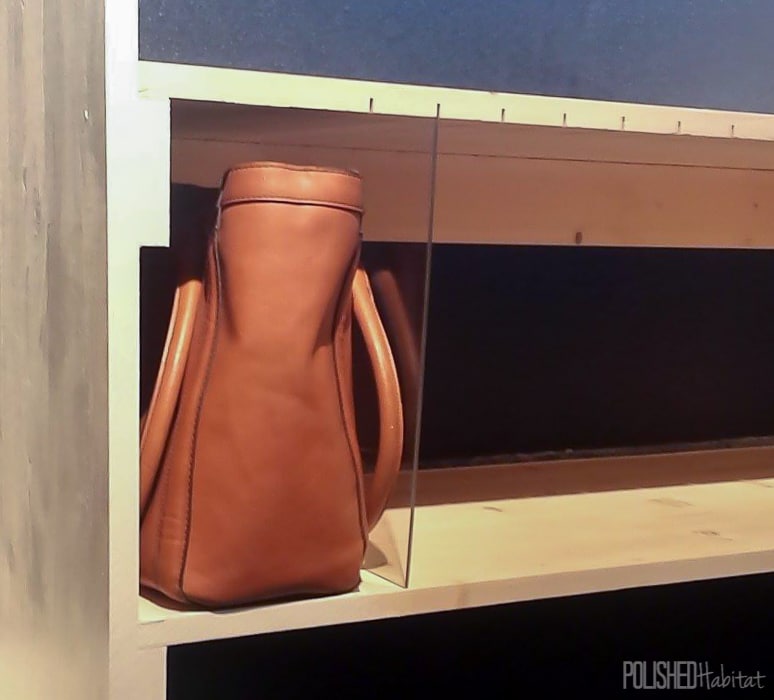 Ahh, adjustable clear acrylic dividers to move around as the collection changes. Seeing something you invent in your own mind actually work is quite the blissful feeling. My husband would describe the process of measuring and cutting all those slots as something other than blissful, but come on, it was totally worth it right???
The wall space above this section is for my other flash of brilliance (#humble). We're using a HomeRight heat gun to bend acrylic into wall-mounted clutch holders. Last night was spent learning and prototyping. So fun!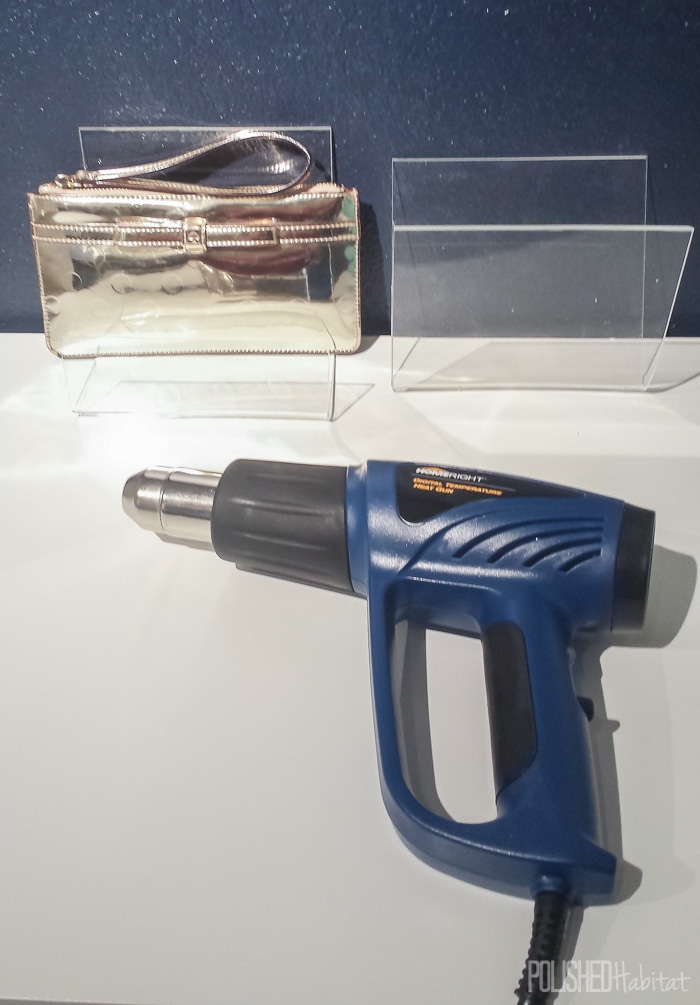 Stayed tuned because I'm giving one of these magic, plastic-bending machines (aka digital temp heat gun) away at the end of the post!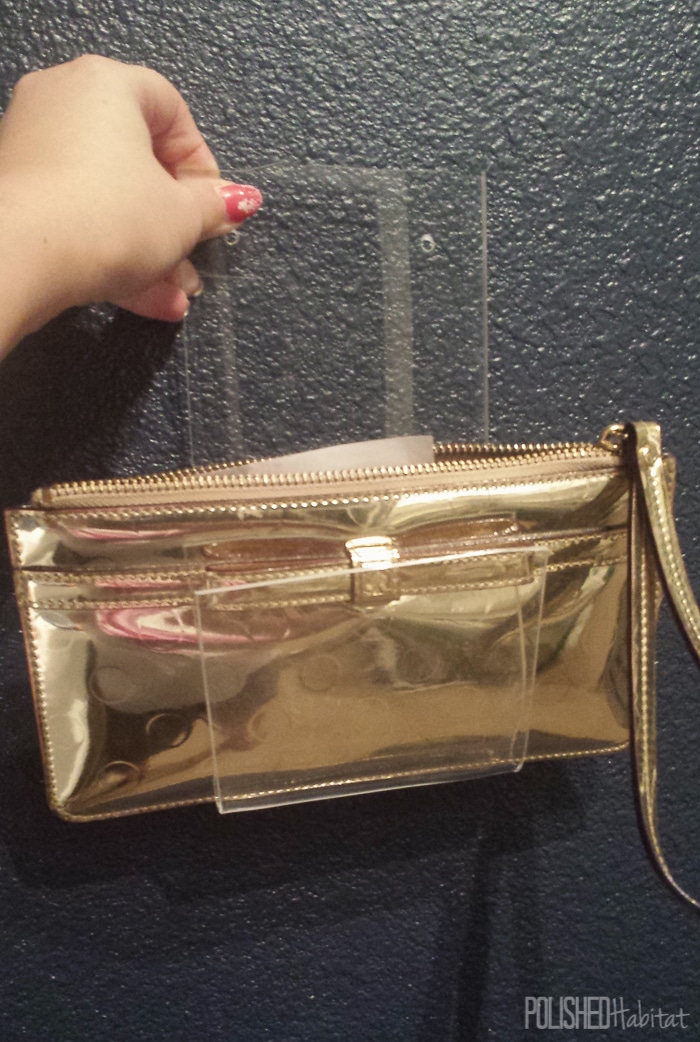 We THINK we've got a solid plan for the final version, but wish us luck. Creating 6-8 exactly the same is our biggest concern, but hopefully the plan will work and I'll have a wall of pretty things that actually get used more often because I'll see them. There will be a full tutorial after the ORC!
The final happy news this week was the installation of the new chrome-tastic closet rods. We saw these oval rods in a model home, and I was shocked at how much a modern closet rod could impact the feel of a closet. Not a necessity, but they are affordable enough on Amazon that I could go for the splurge.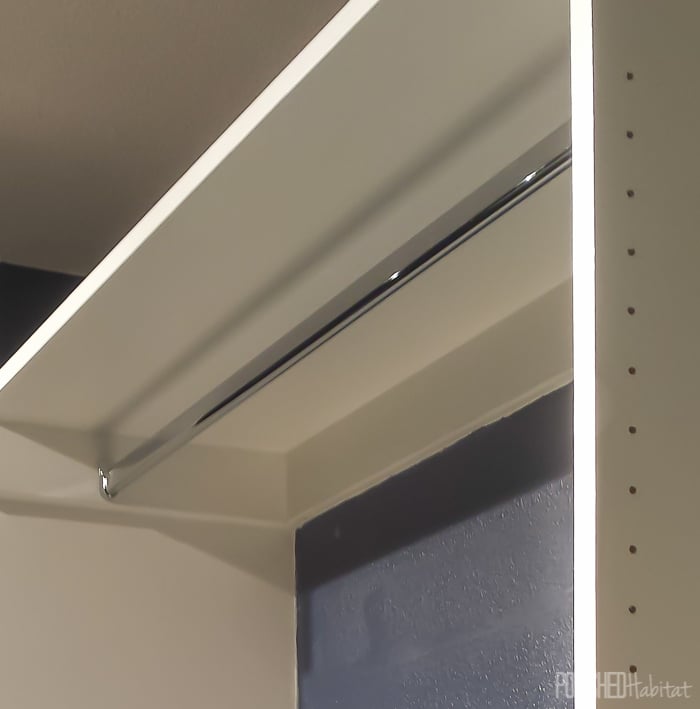 Now the bad news. We've got quite a list left, which doesn't even fully consider the time to style the space for pretty photos next week. Ready for the scary list?
The Punch List
Cut & install closet rods for my side
Touch up navy wall paint
Install trim around both dresser tops
Cut adjustable shelves
Paint adjustable shelves
Cut remaining purse dividers
Make & install acrylic clutch holders
Final caulking/touch up painting of all shelving
Install pull out organizers (belts/ties/valet rods)
Hang mirror
Frame and hang art
Vanity area – Jewelry holders on wall? I should really have a plan for this, shouldn't I?
Build extra shoe racks/shelving – this is the peninsula part for my side and may get pushed to be a post ORC project
Bring back the clothes, shoes, and related stuff!
Take lots of pictures
I'm not going to lie, we're both exhausted and pretty much over the words closet, garage, paint, wood filler, sandpaper, caulking, and on and on. The rest of the house has been neglected, and cooking hasn't really happened. The dog came and pressed her head into me looking for some attention last night. At the same time, we know that we can suck it up one more week and then we will be able to enjoy the closet for years to come. We NEVER could have afforded to pay someone to create exactly what we wanted, so to get what we wanted, it took long days and hard work. Kinda like pretty much everything in life! So we press onward, with baggy eyes and a sink full of dishes, with the promised land of an organized glam closet at the end of our mountain climb.
See the whole closet makeover week by week:
On that half whining/half inspirational note, let's get to this week's giveaway. And PS, get ready for the HUGE giveaway next week. The closet reveal will be Thursday, and then Friday there will be a special post. Because it takes a full post to list out all the stuff I'm giving away with HomeRight!
If you don't see a box to enter below, click the words "a Rafflecopter giveaway".
Don't forget to visit Calling it Home to see how the other One Room Challenge participants are doing!