One of my favorite ways to save money each week is using coupons at the grocery & drug stores. I'm no extreme couponer, so this post won't help you stock up on 872 bottles of Lysol. However, it should help you maximize savings on products you already buy without spending time you don't have!
I had a great binder system, but I let it get out of hand when I tried an alternate method. Here's what I was dealing with: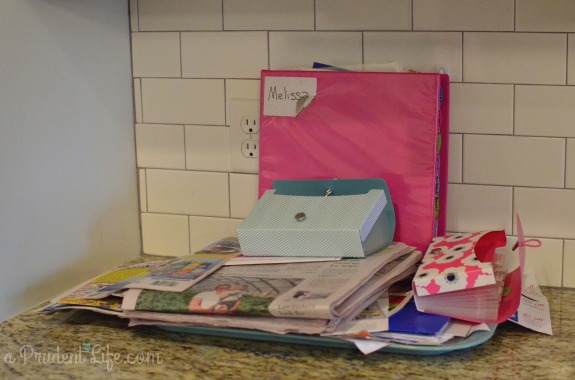 There are three main systems I've seen for organizing coupons.
1. Full inserts – Some people have great success filing the full coupon inserts by date and don't clip anything until they need it. I tried this and it didn't work for me. I like to have all the coupons at the store in case I forget that we need toothpaste or I see something on clearance.
2. Divided envelopes –  I think I just wanted an excuse to buy these pretty divided envelopes, so I tried to convert to using them instead of my binder. I thought it would be great to just keep these in my purse. Total coupon fail. I couldn't see everything easily and they were way bulkier than I expected.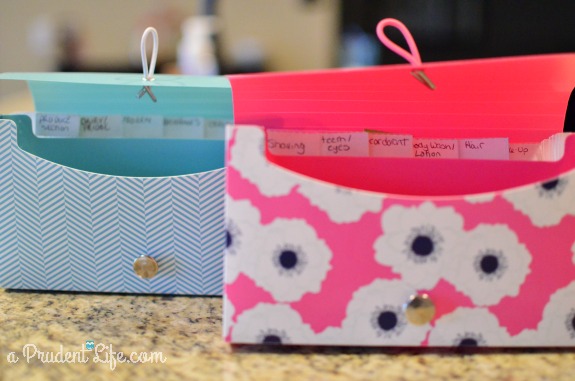 3. Coupon Binder – The best method I have found is using a binder, dividers, and clear trading card inserts to organize my coupons. Before I go to the store, I can easily check the binder against my list and find any coupons I need. I also take the binder to the store, which has led to some awesome deals!
Binder Set Up
Supplies
1 1/2″ Binder
Dividers (I use 16)
Trading Card Pockets
 (affiliate link)
 I created dividers for each group of coupons. These will vary from family to family, but I provided a list of mine to get you started. Maddie would love it if you all made a "Maddie" sections and shipped her some treats 🙂
Medicine
Personal Care (Consists of hair care, shaving, deodorant, toothpaste)
Cosmetics/Skin Care
Maddie (Dog Stuff)
Misc Household (Batteries, light bulbs, etc)
Cleaning/Paper Products
Dairy/Fridge
Frozen
Cereal/Breakfast
Snacks/Chips
Beverages
Baking/Spices
Canned/Packaged
Bread/Produce
Target (On Target.com, scroll to the bottom & click Coupons under Ways to Save)
Dining Out
I recommend arranging your dividers in the order of the store you shop at most frequently. As you can see, your labels don't have to be fancy. I just used a Sharpie. It's more important to make sure you can read your labels without squinting!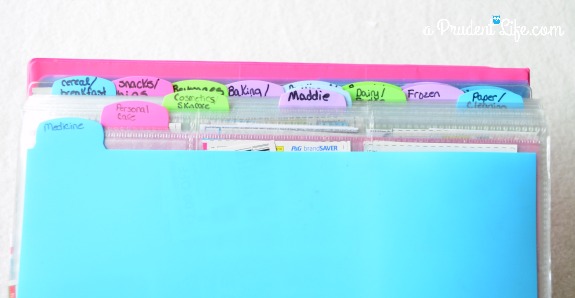 I only cut out or print coupons for products that I really think we will use. When this is done once a week, it doesn't take very long to stay on top of it. You clip out what you need and then slide it into the right section. If you are starting with a neglected mess like I did, attack it systematically.
I went through the inserts that had piled up, along with the ineffective coupon envelopes and dumped everything onto the counter. Be warned, it was SCARY.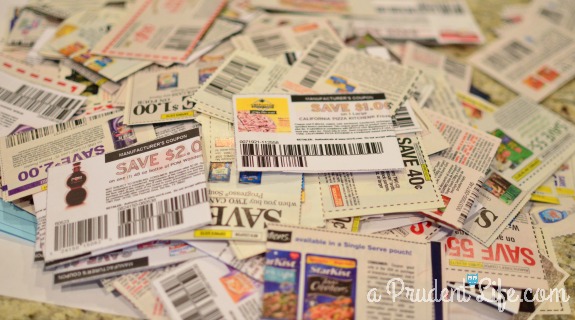 The big pile was overwhelming, but it didn't take long to do a quick pass, checking expiration dates and dividing the pile into food & non-food.  The other two piles shown were store specific coupons & restaurant coupons.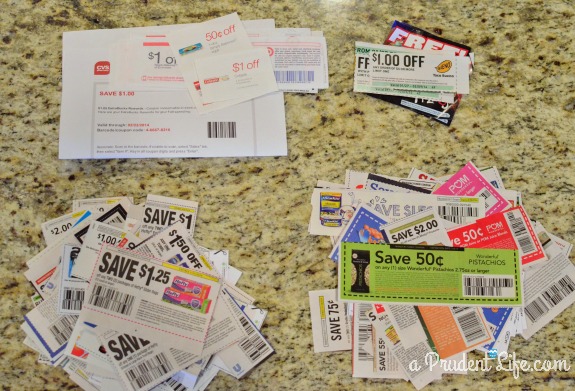 I tackled each pile, matching up duplicates & arranging the coupons into the categories of my dividers.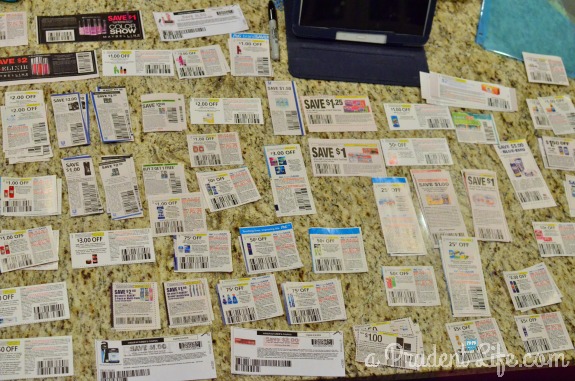 Once that was done, everything was inserted into the binder. When I have to fold a coupon, I make sure the expiration date is on the front. This makes maintenance easier at the end of the month. I also try to keep like items together within the sections. So, in the personal care section, all the men's shaving items are on one page.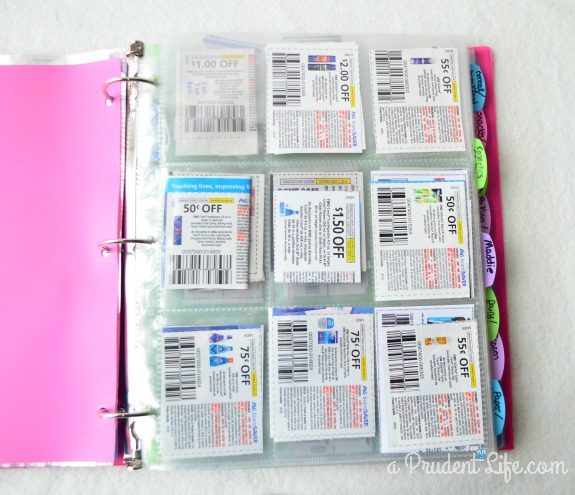 Once my binder is set up, maintenance is easy as long as I stay on top of it.  At least once a month, I do a quick glance at each page, removing expired coupons.  I also flag or pull out any coupons for staple items that are close to expiration so I remember to use them during my next shopping trip.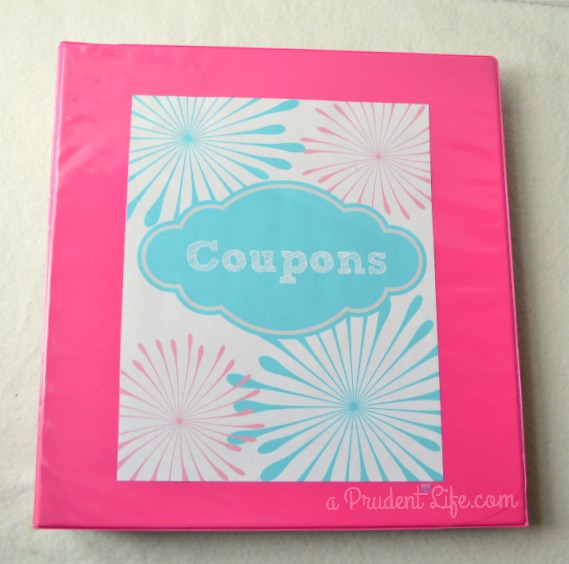 I am SO relieved to have my binder back in fighting shape!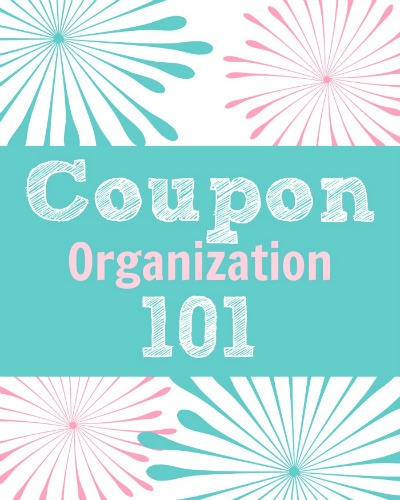 How do you organize your coupons?