After I finished my hardware store anchor, I had tons of rope left. I love leftover materials! I also had a plain frame on hand that came in my swag bag from the SNAP conference I attended. I realized it would be really easy to put them together to make an adorable frame.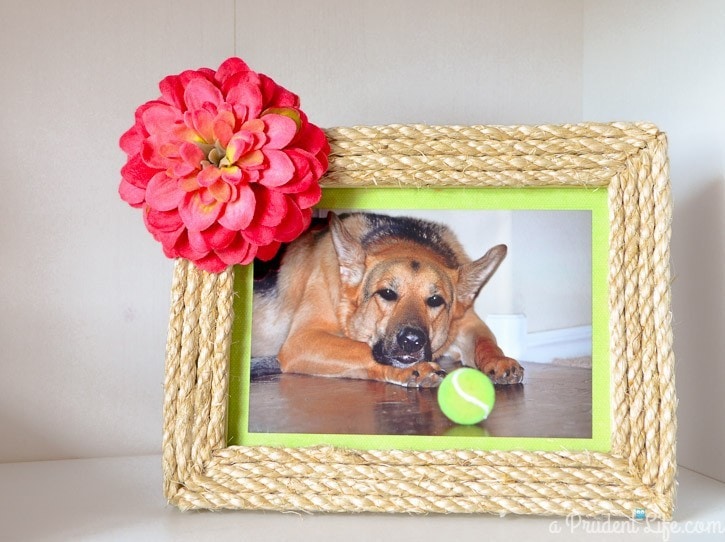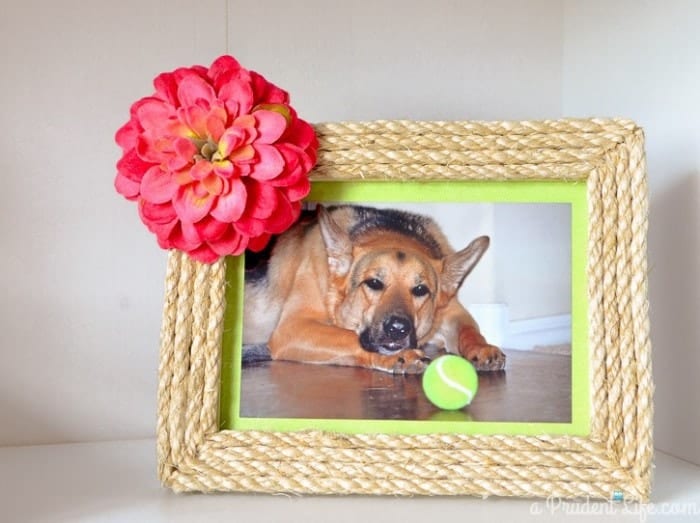 All I needed was my frame, rope, a pretty flower from Hobby Lobby, and my trusty glue gun. Michael's sells frames similar to the one I used, or you could use this method to spruce up a inexpensive garage sale find.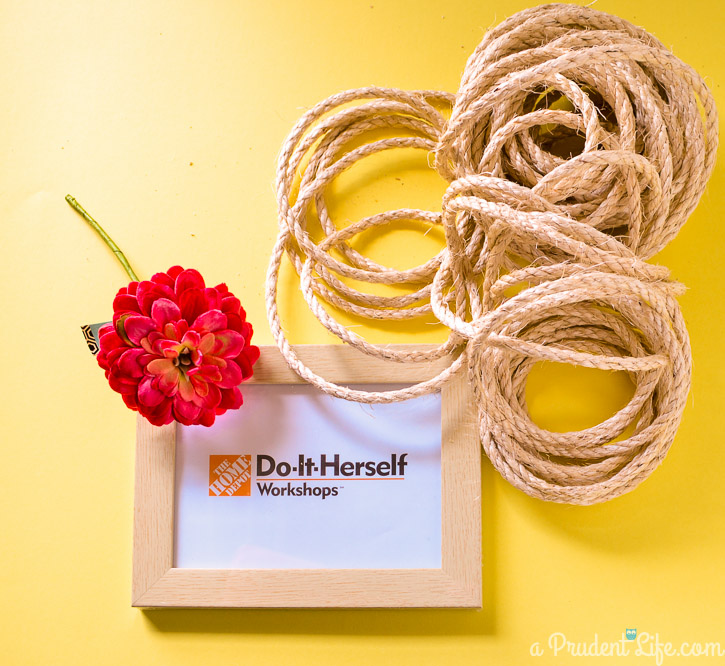 The process of applying the rope was quick. I cut the rope as I went, no measuring needed!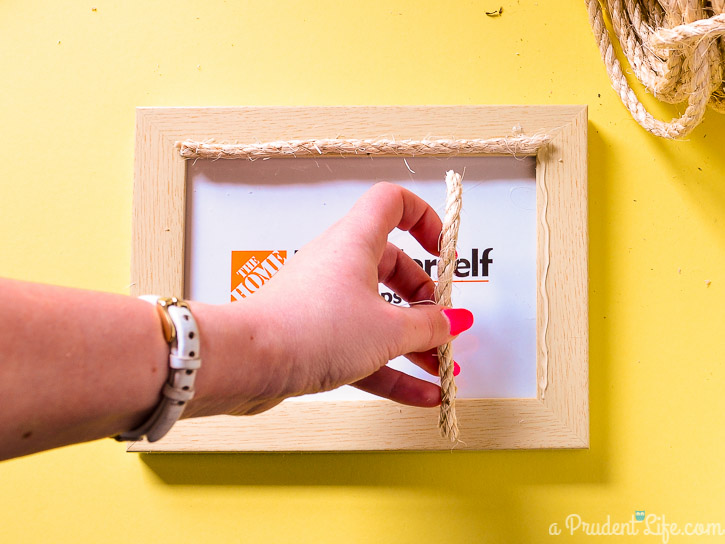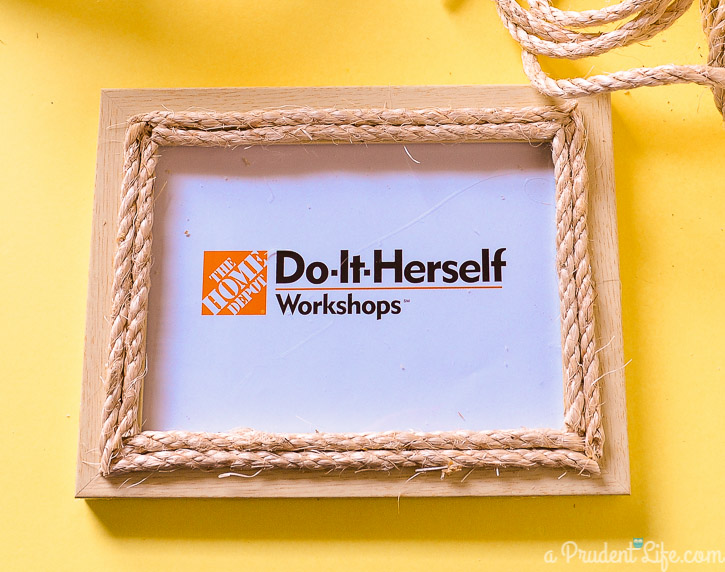 After I finished covering the frame in rope, I cut the stem off the flower and applied it with hot glue. If you don't want to buy a flower, check out this easy paper flower tutorial, or this easy ribbon rosette tutorial.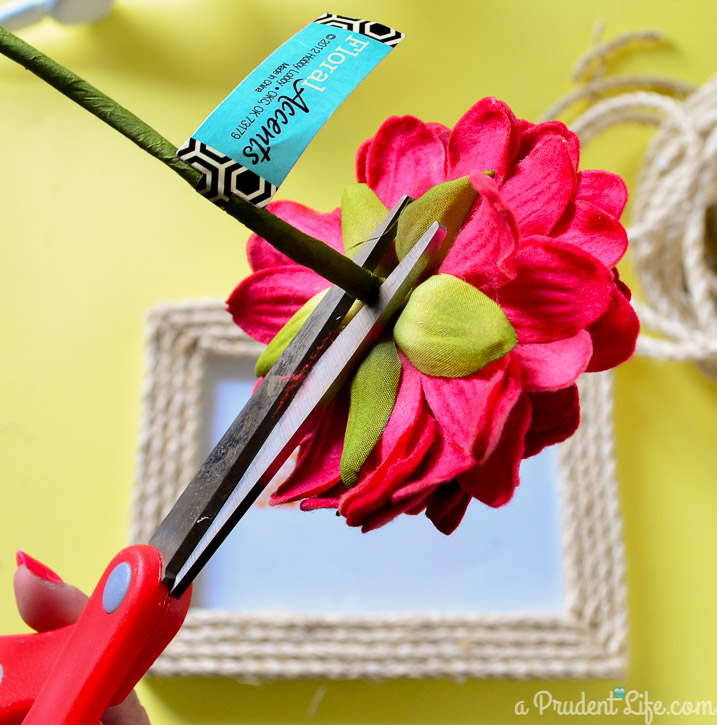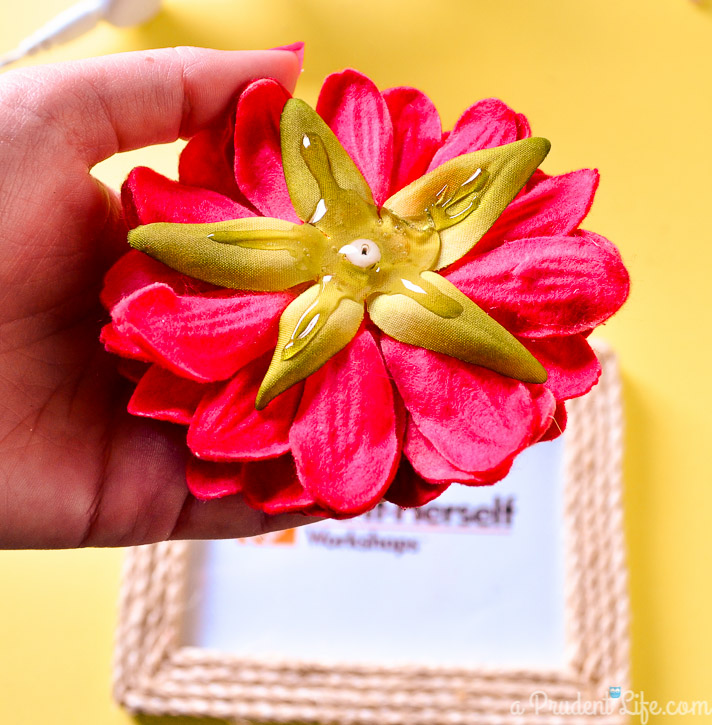 Crazy easy, right?
It looks great on our new bookshelves in the office!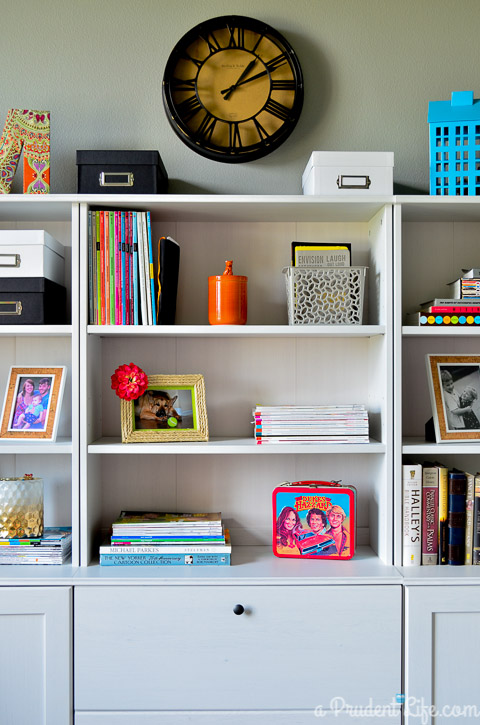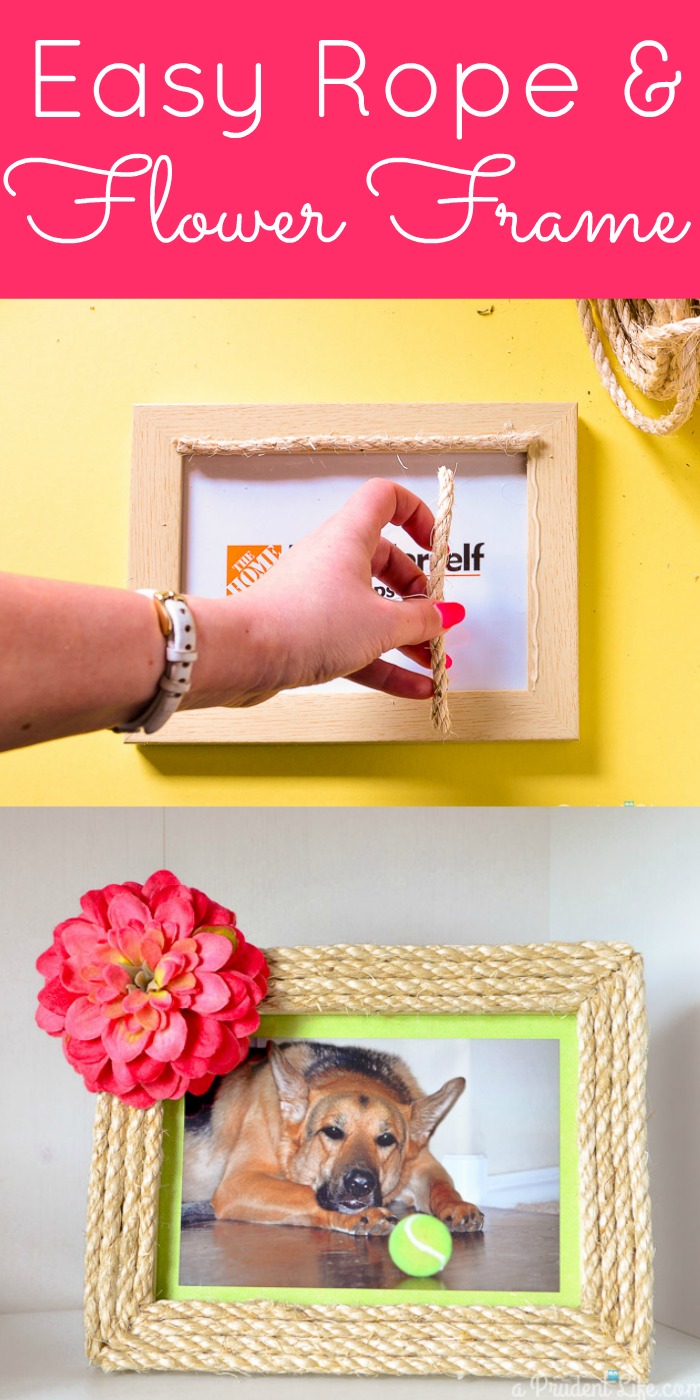 Creating projects from things I find around the house always makes me smile. Total out of pocket cost for this project was around $1 for the flower. I think a frame like this would make a great gift!