Yikes – I've seen A LOT of negative commentary on Pantone's pick for 2015 Color of Year. They selected Marsala, an earthy wine color that I've seen called everything from "80's mauve" to "boring neutral of the year". Haters gonna hate, hate, hate…
Around here, we like to stay more positive! Plus, how could we hate on a color named after wine?  It seems that when the new color is released each year, people yay or nay it based on whether they'd want to paint it onto their walls. Even though I went crazy last year and painted a closet Radiant Orchid, I think imagining the color of the year on the walls is the wrong approach. It's more about whether we want to wear it and accessorize our homes with it.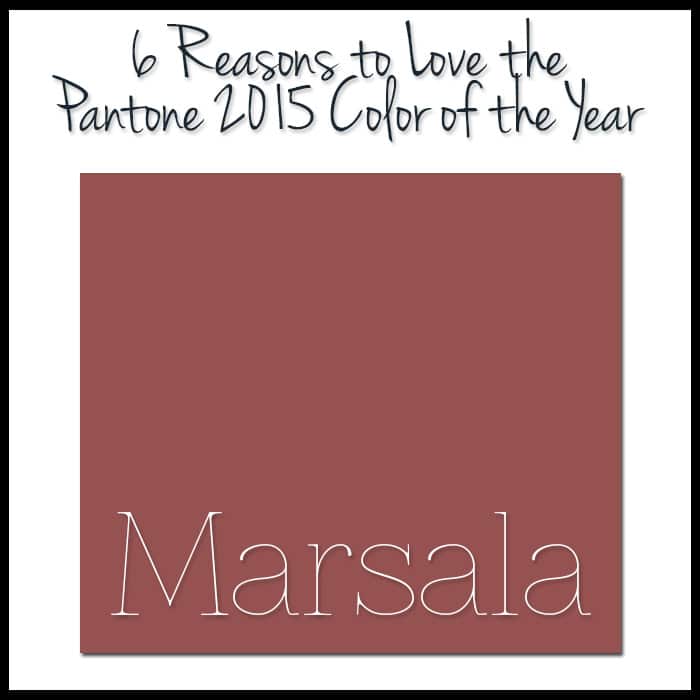 I'm loving that they choose a color that looks amazing with gold,  gray, & navy. It's just another potential accent to mix with my favorite existing trends!  With that it mind, I found 6 great ways to add Marsala to our lives for 2015. Post contains some affiliate links.
1. Aztec Cascade Cardigan Sweater • Charlotte Russe • $12.49
2. UGG Cambridge • UGG • $169.95
3. Bear // Calm  Art Print • Amy Hamilton • $17-$58
4. Autumn Inkblot Pillow • Olivia Joy StClaire • $20
5. essie nail color essie® Nail Color – Raspberry • Essie • $8.49
6.  La Regale Colorblock Chainmail Pouch Clutch • La Regale • $25.49–29.96
Cute stuff, right??? It does feel like more of a fall/winter seasonal color to me, so I'll be interested to see how it plays out in the spring & summer. Don't miss Pantone's reveal page for the color. There are some GORGEOUS photographs!
What do you think about Marsala?
[metaslider id=3436]
Post shared at: Link Party Palooza