Did everyone have a delicious Thanksgiving? We sure did! After that, it was time to decorate for Christmas. I had picked up a few new things and placed them around the house over the last week, but the house was nowhere near photo ready.
When I signed up to share the house in a tour today, I wasn't counting on watching 6 hours of new Gilmore Girls on Friday. Or spending the hour after that trying to process the ending!
Eventually, I recovered and finished the decorating just in time to take photos. Whew! Once I was done, I was grateful Carrie from Lovely, Etc organized this tour and invited me to join in.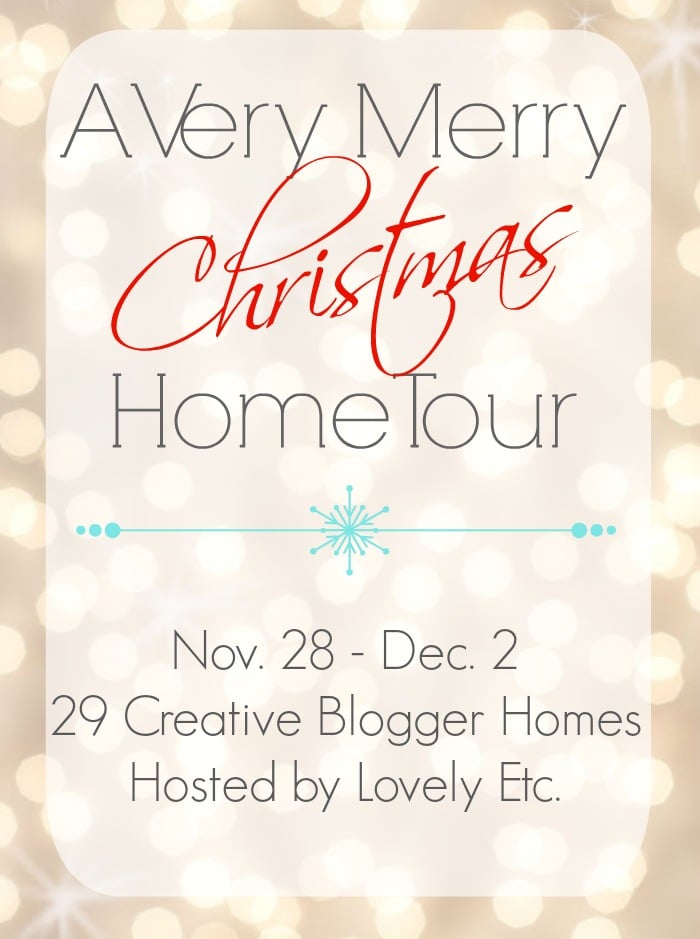 This year, I was all about white and metallic decor. I craved simplicity. I was also looking for items that could be used beyond Christmas as  "winter" pieces.
The "simple" plan worked great in the living room. I kept the navy accents and layered in white, gold, and greenery.  I'm talking about the tree in another post next week, so you just get a peek at it today.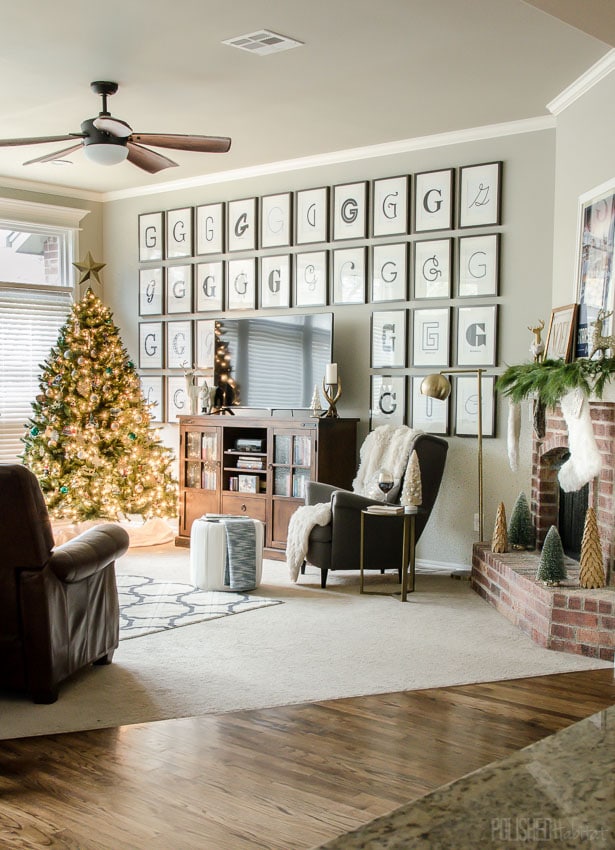 For the mantel, I ordered the Stars Hollow print from my gift guide post. It's so fun! A few years ago, I realized the glory of real garland. It's a bit of a sticky mess, but looks and smells great!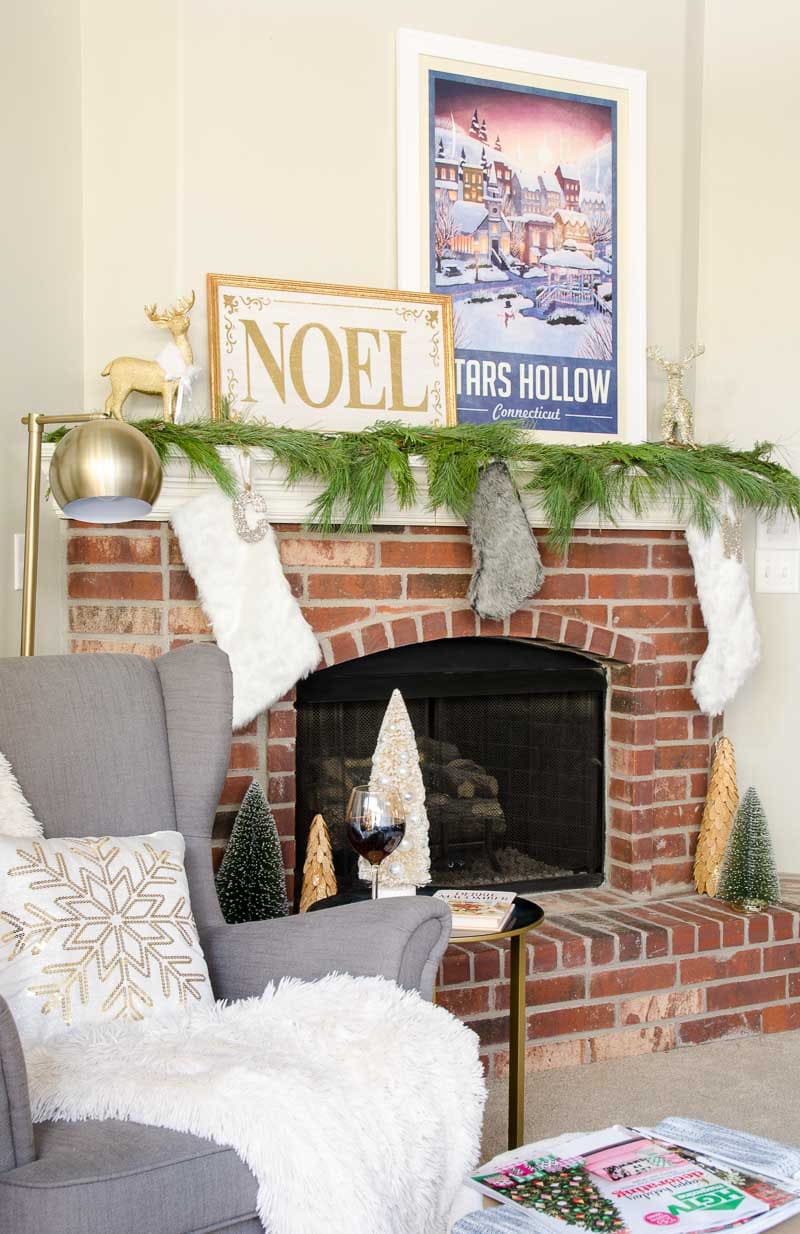 I did keep some traditional red in the kitchen. The old gas station numbers work so well over the stove.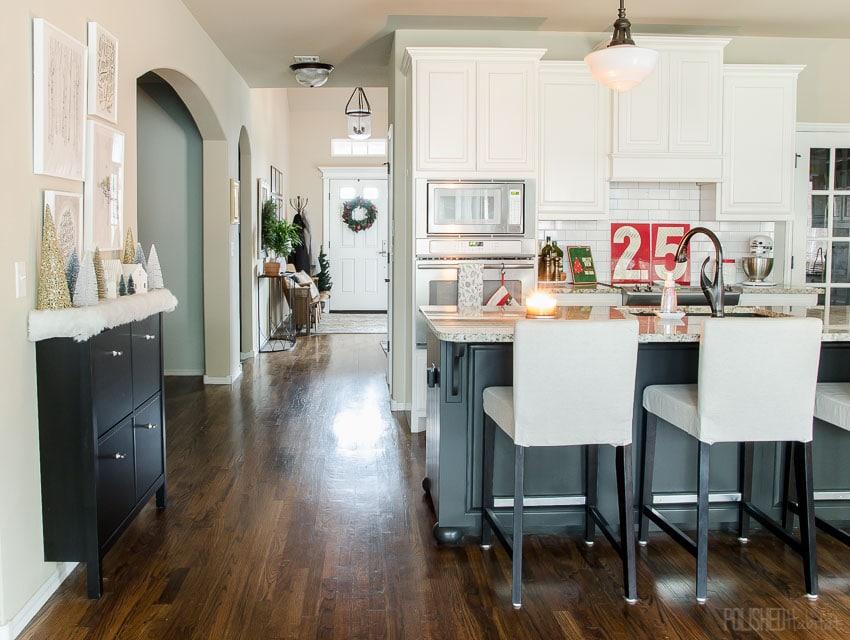 Above the shoe cabinet,  you can see I was back to the neutral theme. On Wednesday, I'll show you the close ups of that area. The prints all came from Minted, and they are letting me give away THREE $100 gift cards in the post (Sorry, the giveaway ended and all prizes have been claimed).  Make sure you're signed up for my emails so you don't miss it!
I had some other red decor I wanted to use, so I tried it in the bedroom on a whim. I didn't really expect it to work with the pink walls, but it did!
See the non-Christmas bedroom reveal here
This may be my favorite Christmas room. I'm so glad I experimented and brought the pillows in to try.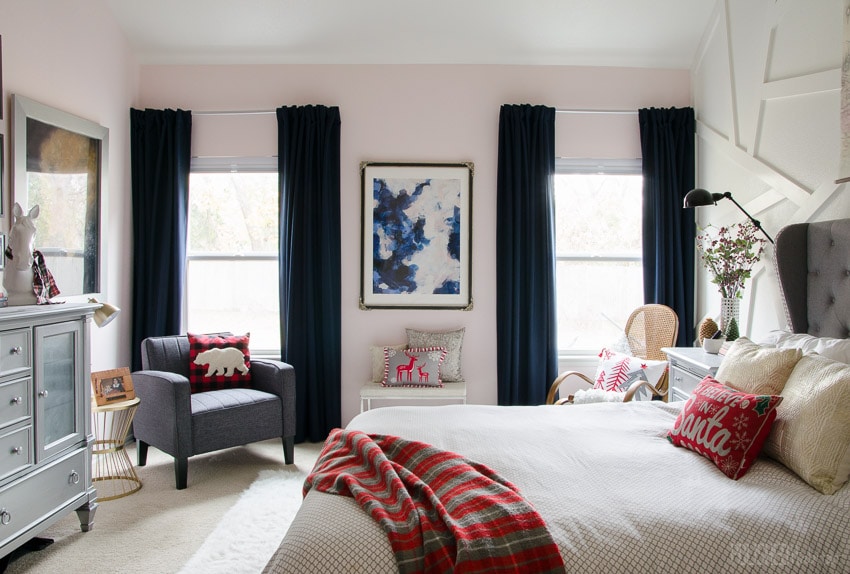 I called the bedroom my favorite, but I kinda forgot about the office when I said that. Can I have two favorites?
I couldn't wait to add a tree to the front window. We already owned a 4 ft tree and it fit perfectly between the chairs.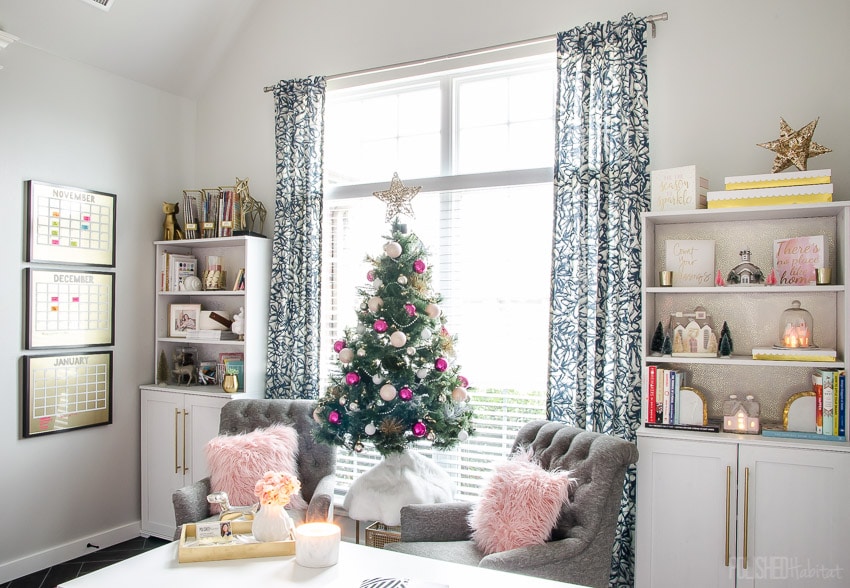 See the non-Christmas office reveal here
It's a good thing I didn't have to buy a tree for the room, because I keep spending money on little paper houses. I don't know how I've never been obsessed with them before, they're adorable!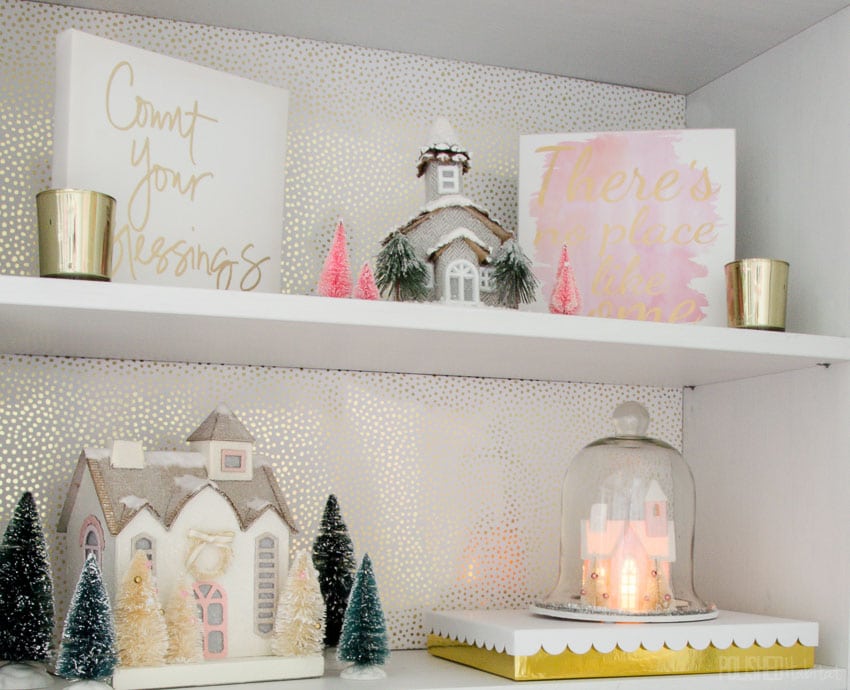 I even found an easy way to decorate the shelves. I had a package of gold "Merry Christmas" ornaments and they are perfect in front of the gray bins!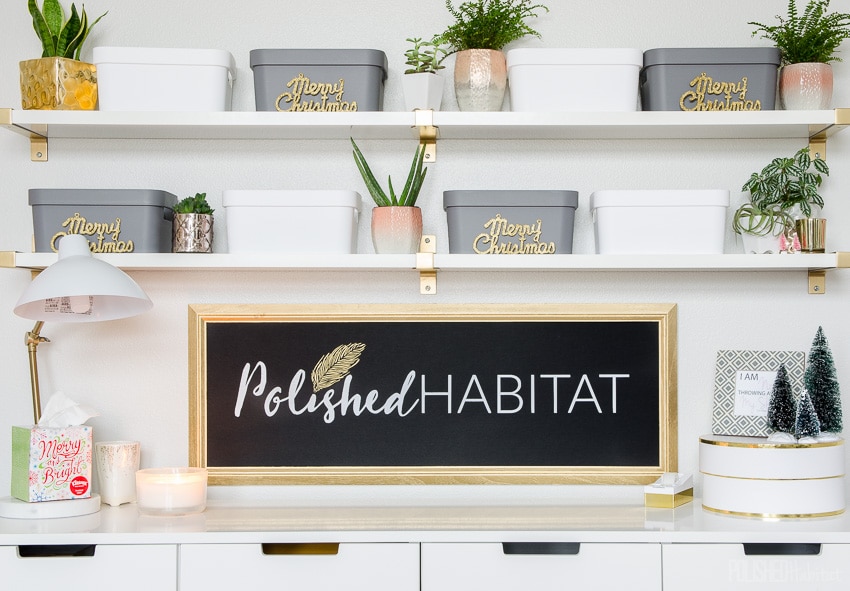 Now that I've shared our Christmas decor, I can't wait to see what everyone else did! Simple was feeling right for me this year, but I bet I'll be pinning all different styles for next year's inspiration.