Before I started blogging, we had a strict 'No Christmas before Thanksgiving' rule in our house. I always had mixed feelings about that because I do love Thanksgiving and didn't want to rush past it, but I also love the house filled with Christmas decor.
I've found a bit of a middle ground this year. I started scoping out all the stores for new decorating ideas last week. And if I just happen to buy something, it just makes sense to put it out now versus hauling it to the attic, right? Loophole!
As much as I love Christmas decor, my absolute favorite thing about Christmas is giving. I was thrilled when Pier 1 Imports offered a $200 gift card for me to pass on to one of you. The entry form is right at the end of the post(Update: Giveaway has ended and the prize has been claimed).
Before we get to that, I thought I'd share two my of my favorite Christmas looks and favorite Pier 1 products from this year. I'm always torn between snowy, glam Christmas and a woodsy, traditional Christmas, so I included both!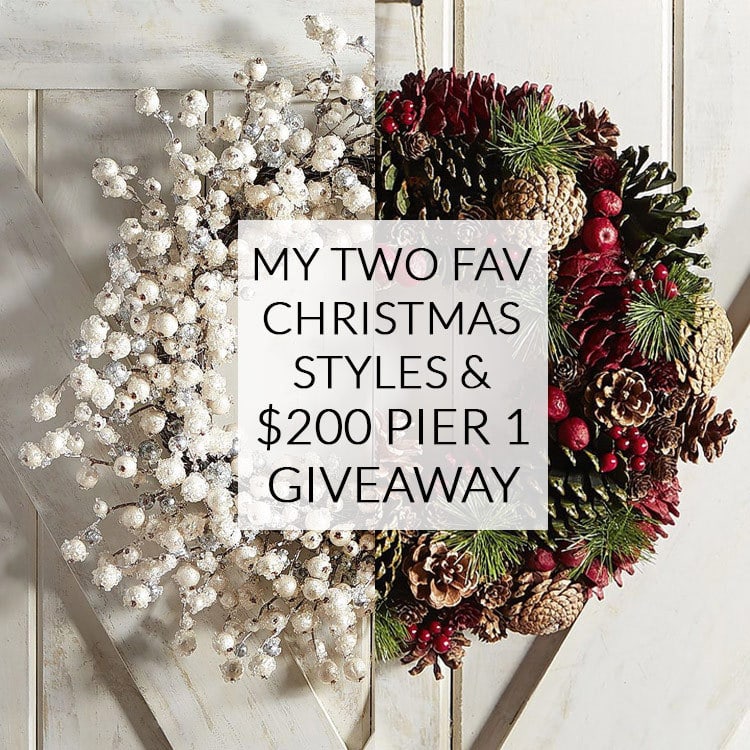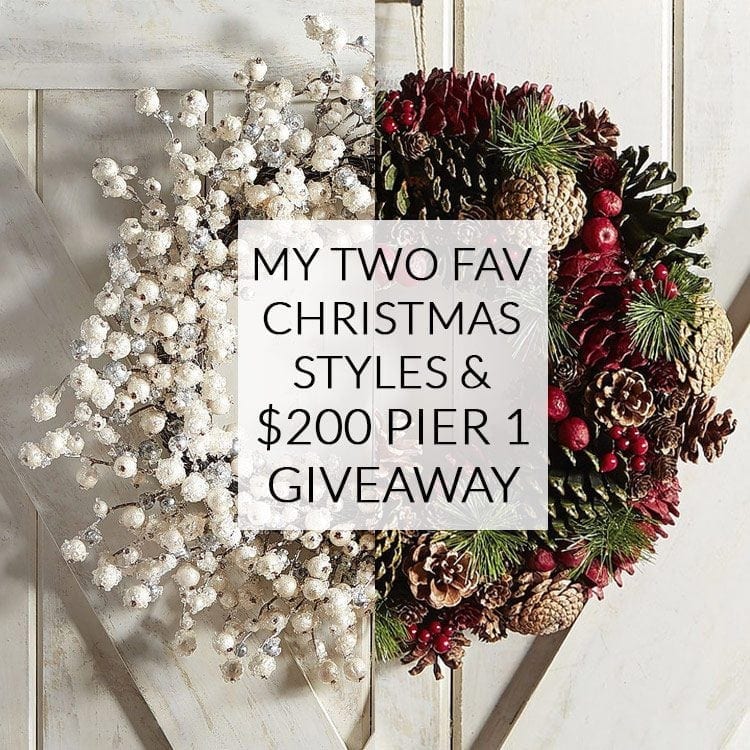 Snowy, Glam Christmas Favorites
As soon as I walked in Pier 1, I spotted this all-white tree and fell in love! It was the perfect inspiration for look #1.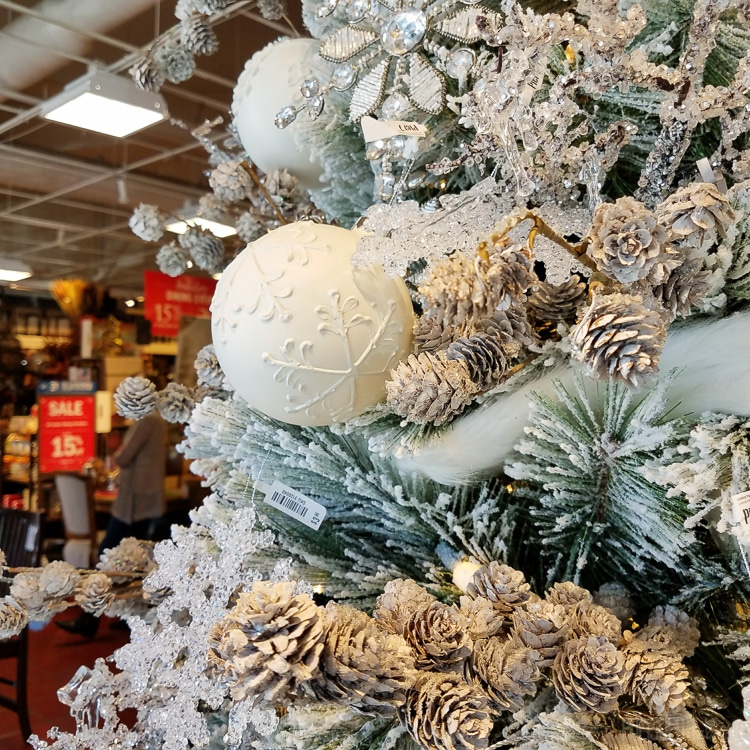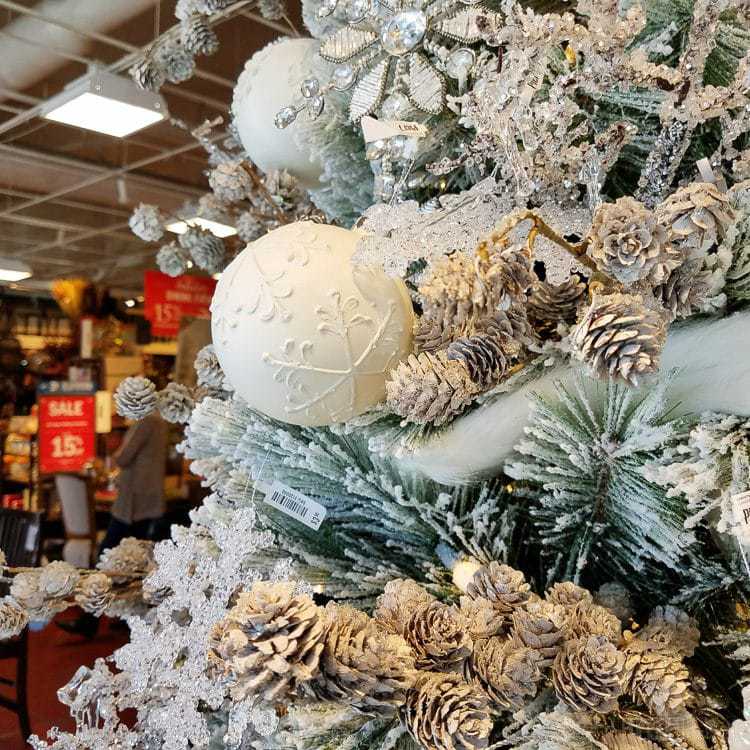 Here's some of my favorite products to get the look. Click any of the images for more details!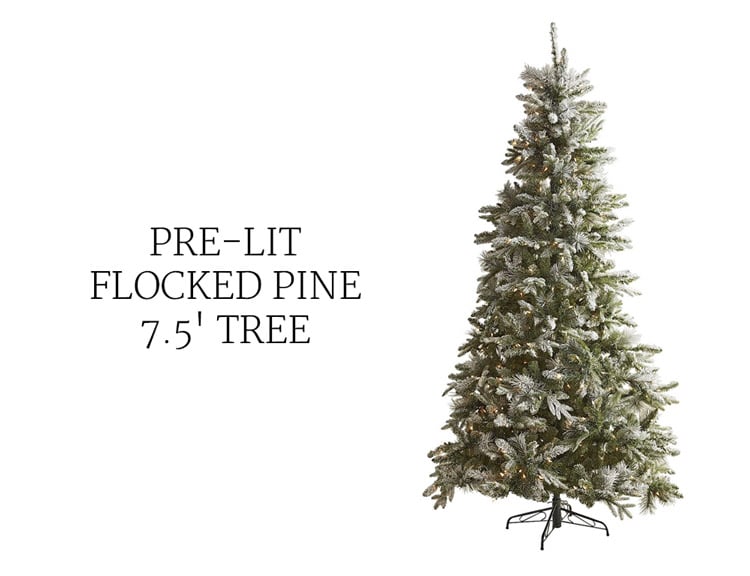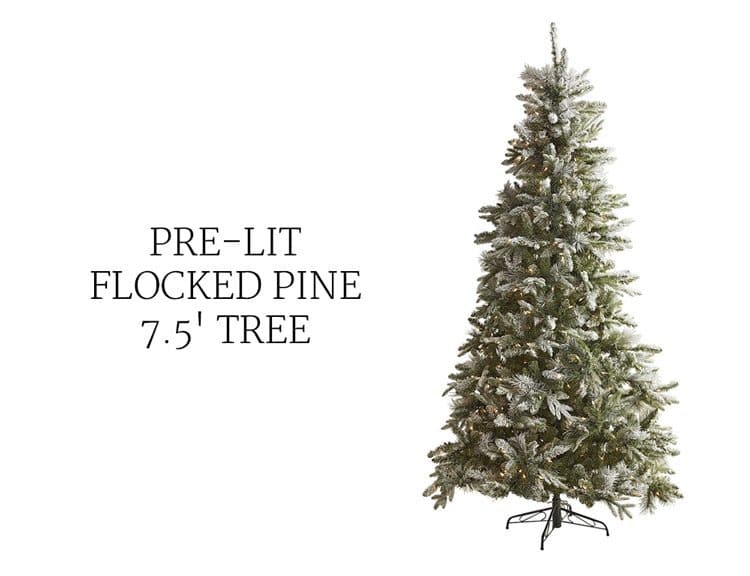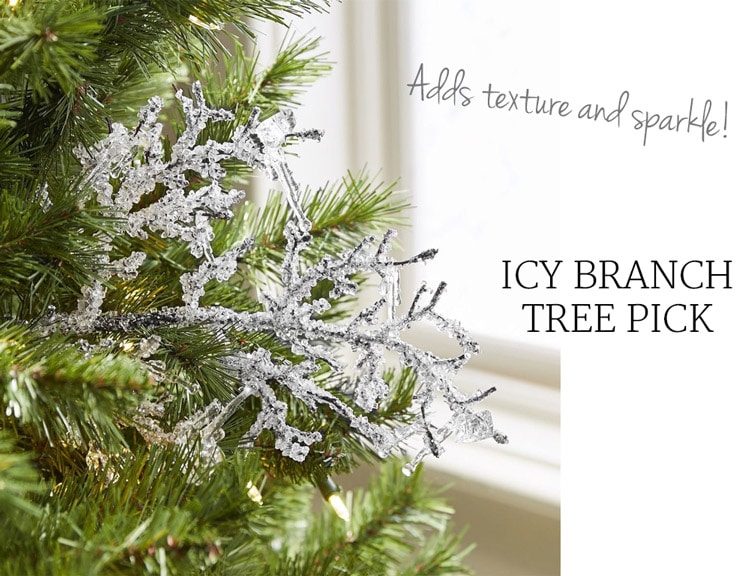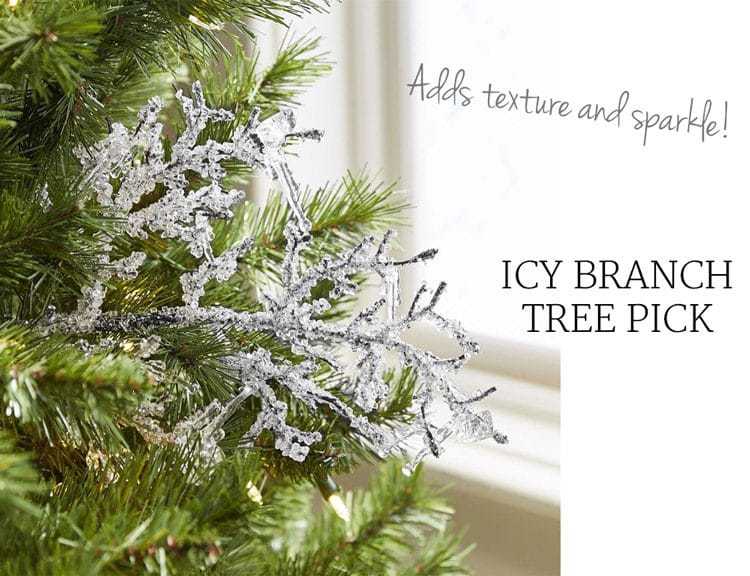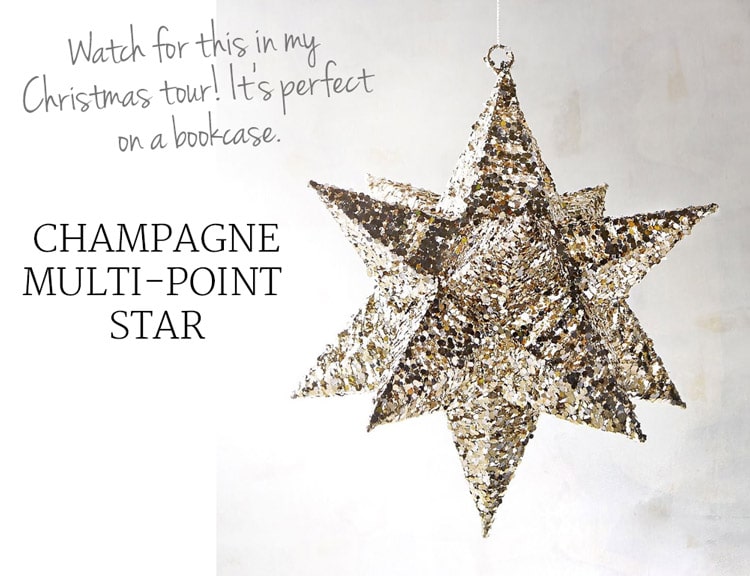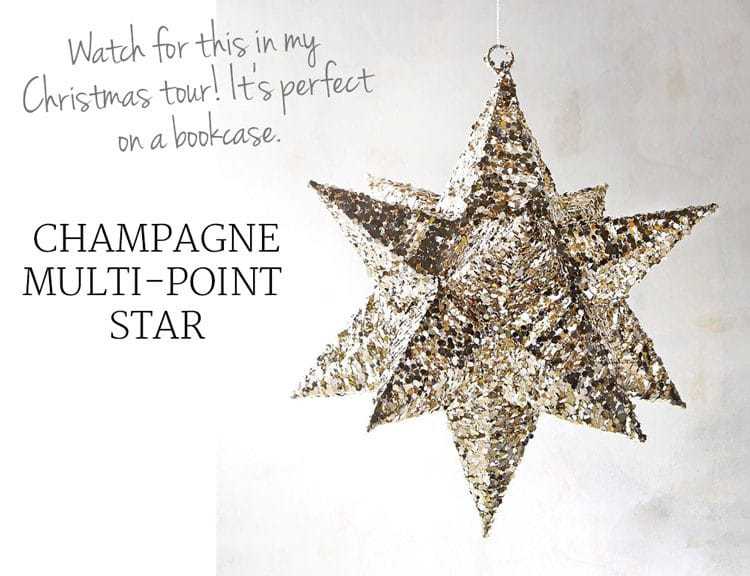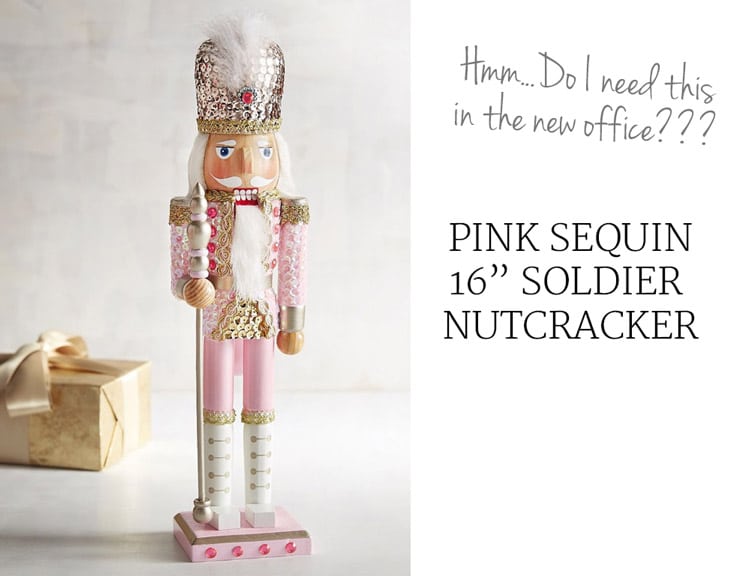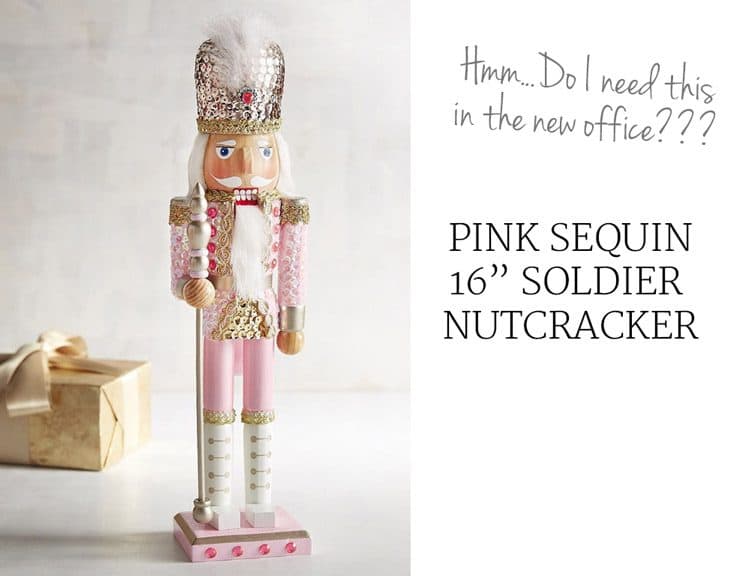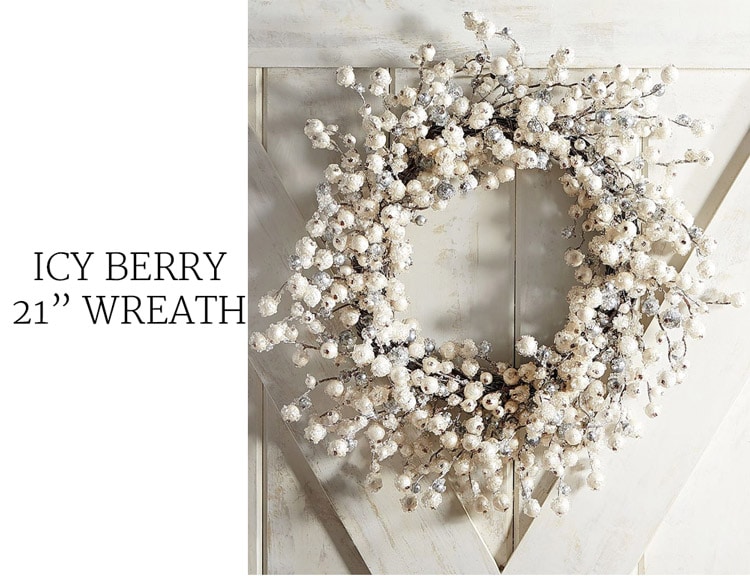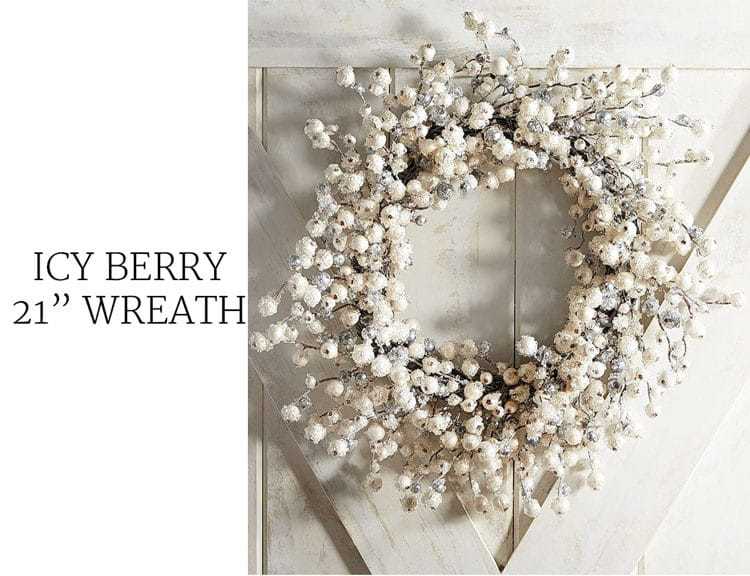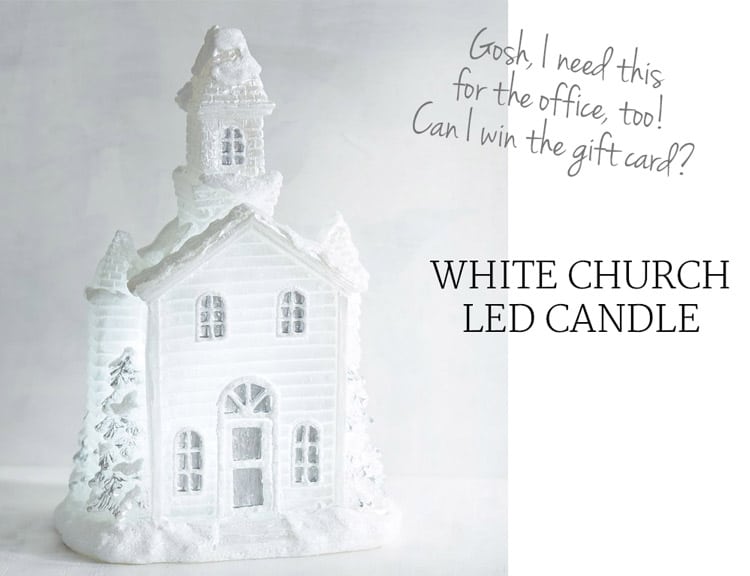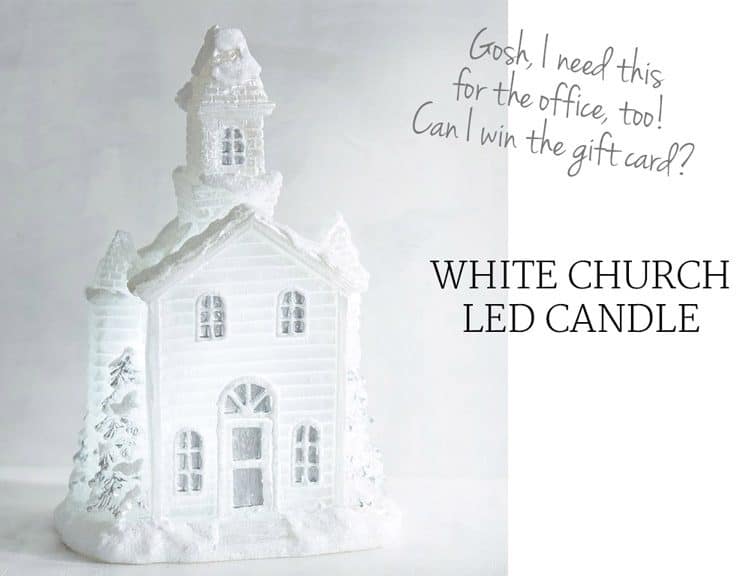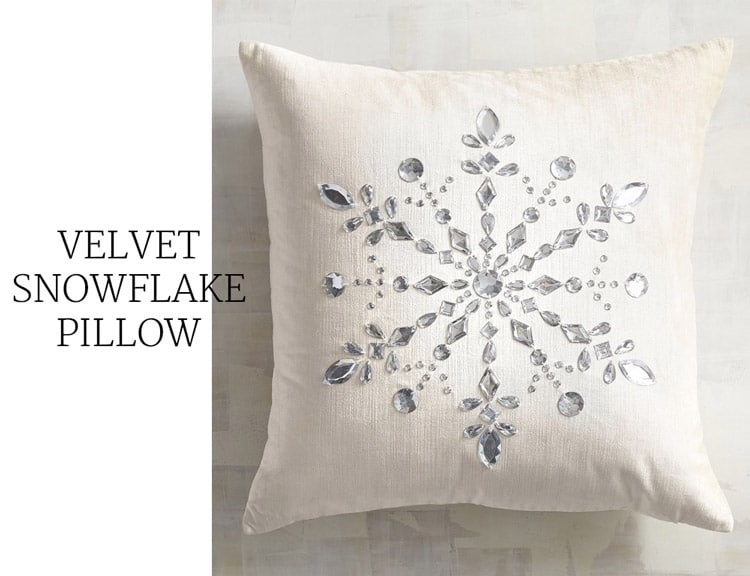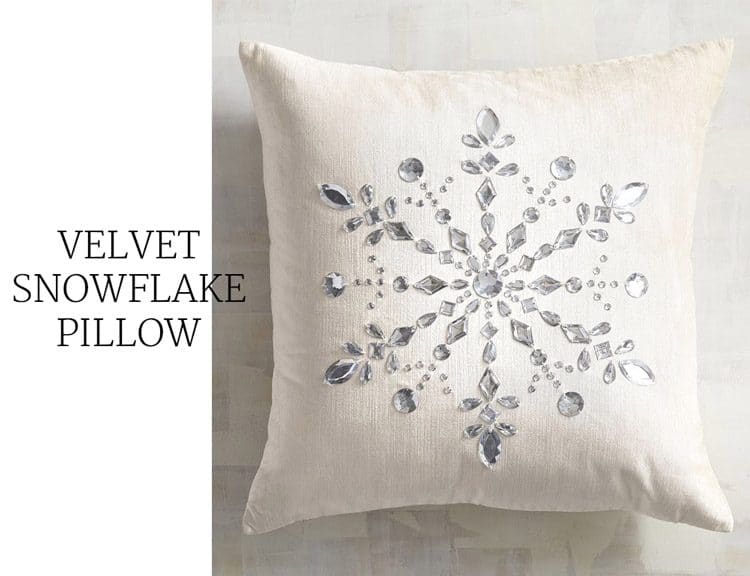 I think I'm partially drawn to snowy decor because you can get away with leaving it up longer. The wreath and pillow would stay out until it was time to add spring colors. And a white and metallic color scheme feels so soothing and peaceful. That's a huge factor when Christmas tends to bring a bit of chaos and rushing around.
HOWEVER….
I get way too excited about traditional Christmas colors to abandon them completely. Something about adding red and green to our home reminds me of family, tradition, and warmth. So, I put together this second group of products that make me equally happy!
Woodsy, Traditional Christmas Favorites
I started with this tree, which I'm convinced may be the perfect artificial tree. It's so full! When I read that the lights connect through the center pole and you don't have to fight to connect multiple strands together, I was totally jealous of everyone who already owns this. I haven't ordered it yet, but I'm thinking about going for the splurge. We keep our trees for a long time, so when I break down the cost vs all the frustration saved, I think it may be totally worth it. And PS: All Reg. Priced 6ft – 9ft Pre-Lit Christmas Trees UP TO 30% Off, valid 10/30 – 11/26!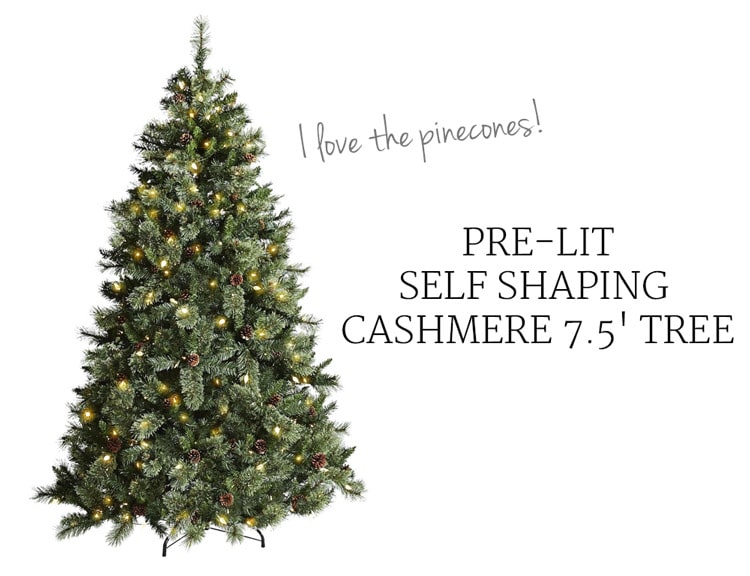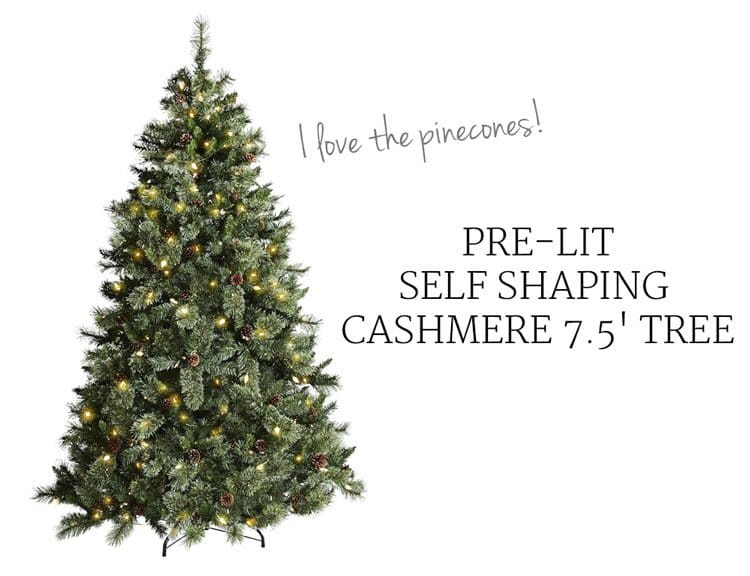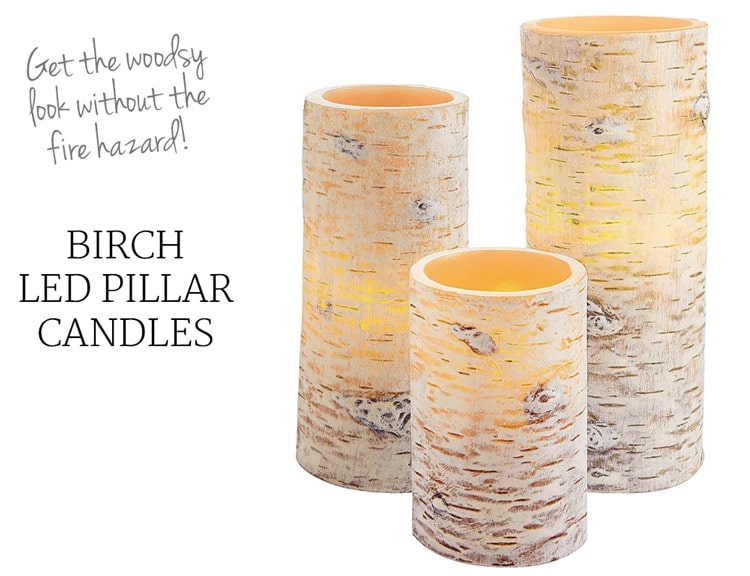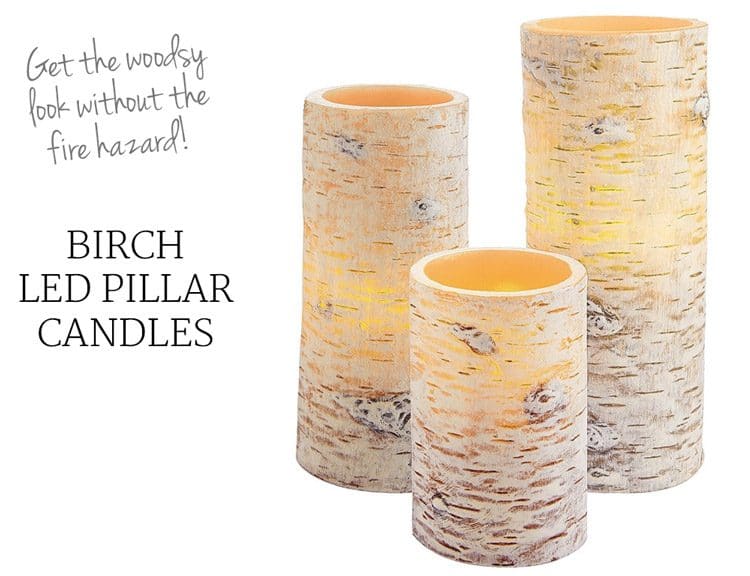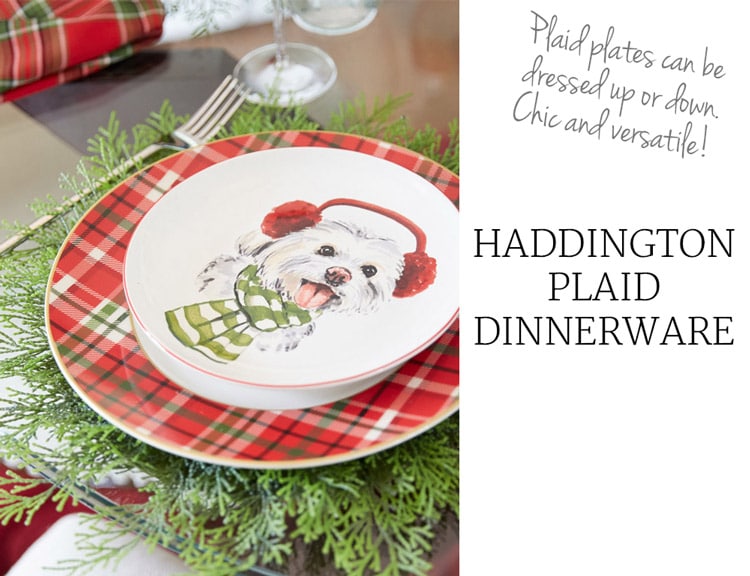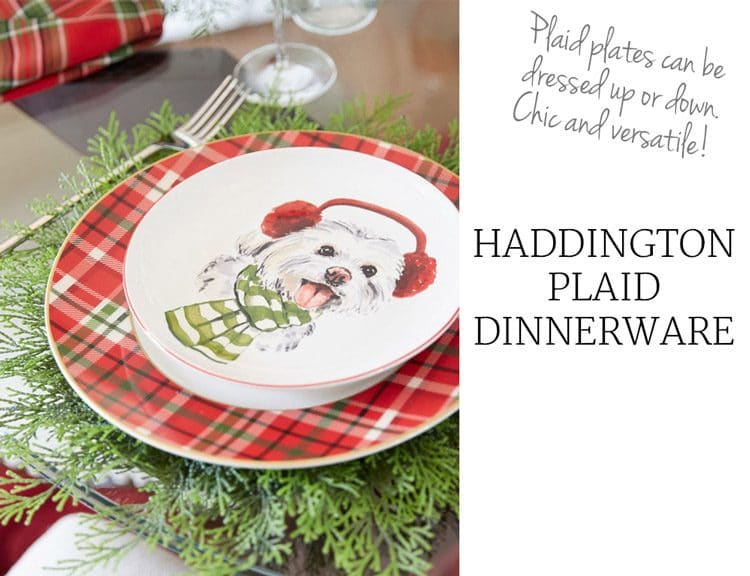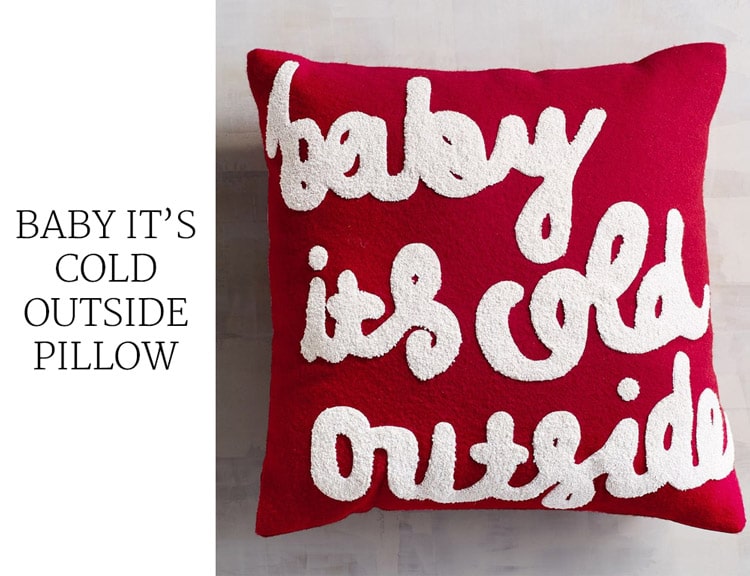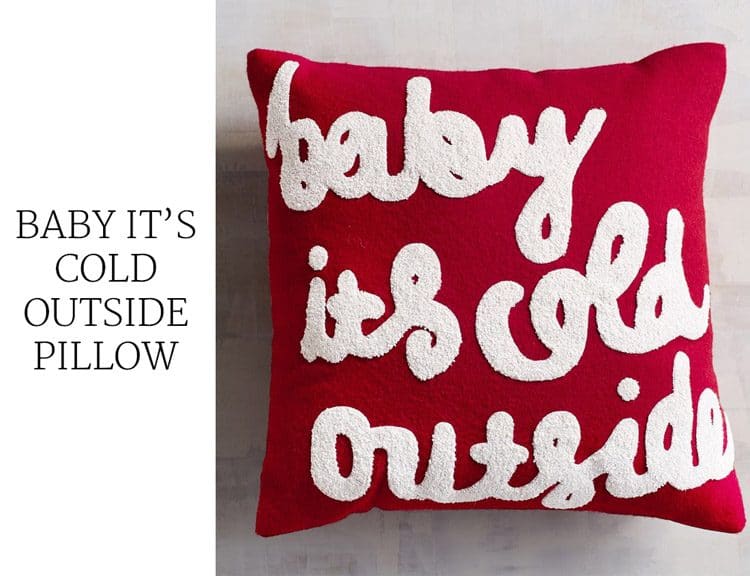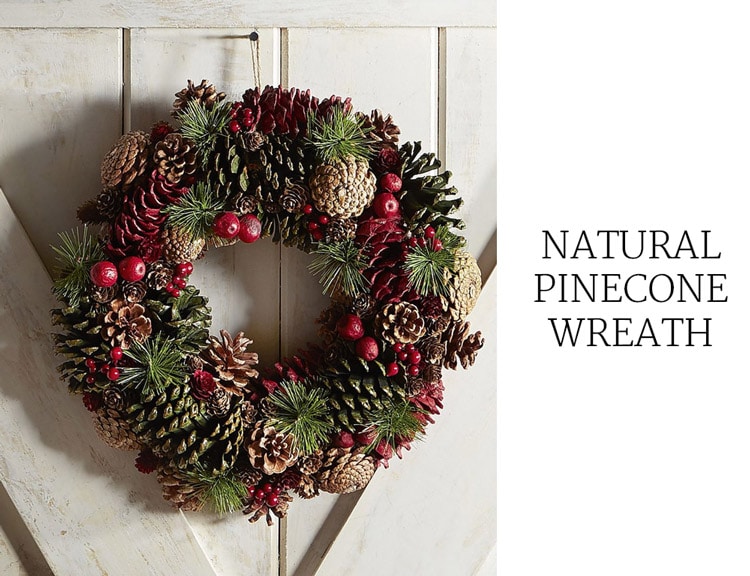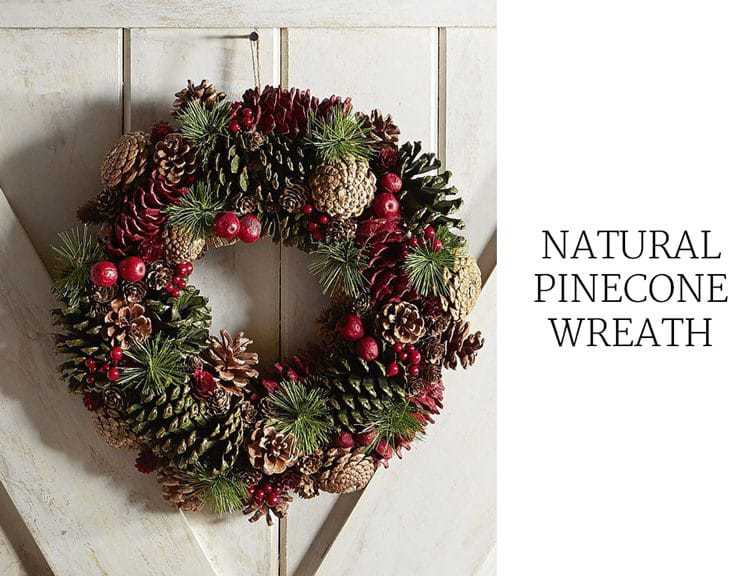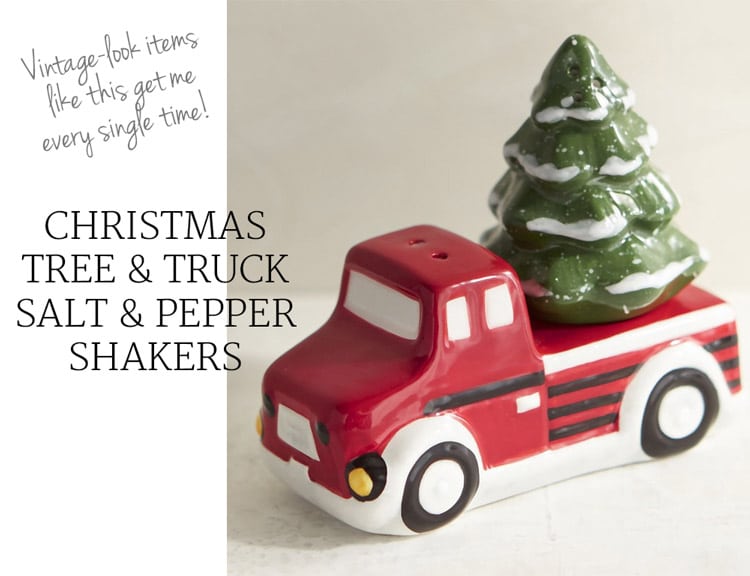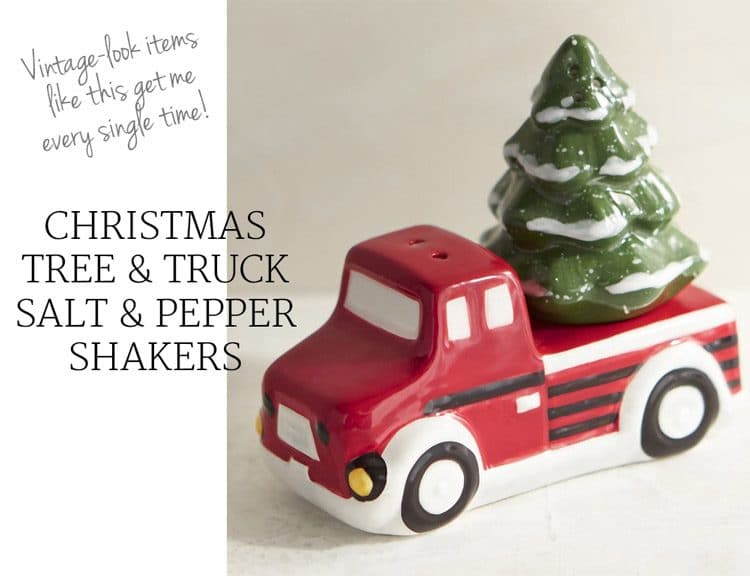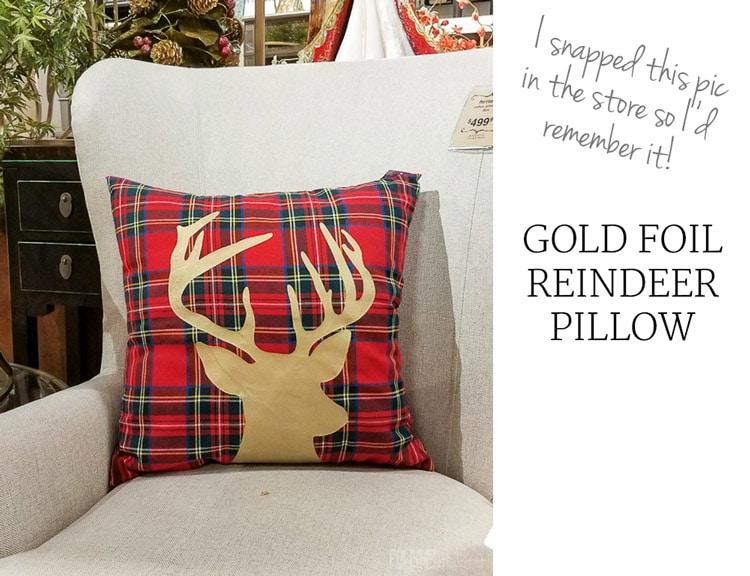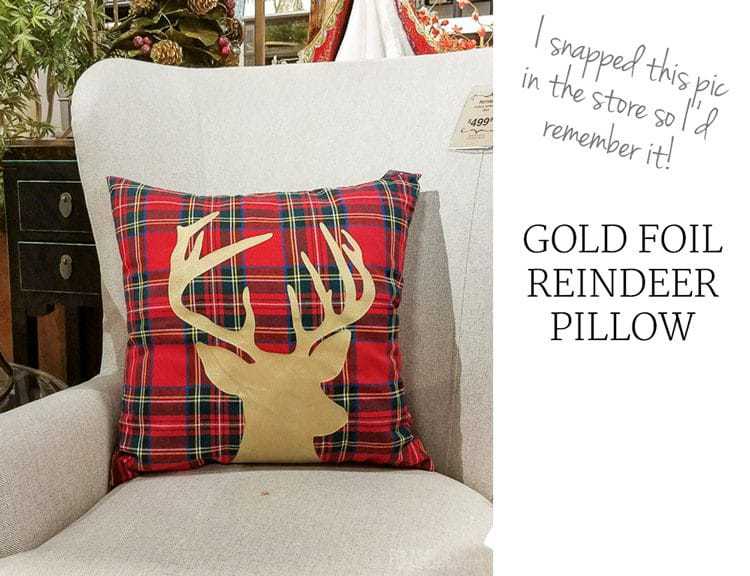 Sometimes when I'm shopping, I fall in love with something, but I'm not quite sure if it will work with my existing decor. For example, that fun gold and plaid reindeer pillow above. Since I haven't hauled the rest of my Christmas stuff out yet, I was having a hard time remembering exactly what my current Christmas pillows look like. I feel like I might have been happy with them, so there could be a better way for me to spend my Christmas decor budget. BUT I didn't want to forget this pillow in case I need it. I just snap a picture in the store, and try to get a price tag or something included in the shot so I remember where I was at. It's a great way to keep track of things!
I still can't pick my favorite Christmas look, so it's a good thing I can decorate a few different spots in the house. The office will be more of the snowy glam, and our little powder bath usually get lots of woodsy touches. The living room is still a bit up in the air. We'll see what happens!