Around here, the last day of the month means a check up on my goal progress. Each month I set a couple of new goals so I can stay focused on priorities. Check out the April Goals post first if you missed it!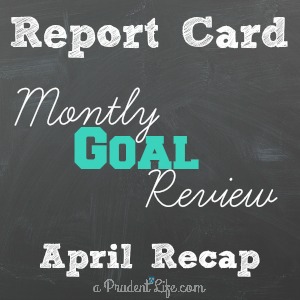 1. Be proactive at SNAP: B+  SNAP is a conference for bloggers in Salt Lake City. I just got back and am a little overwhelmed with everything I learned and everyone I met. I am pretty happy with the balance I achieved of building relationships with my roommates and meeting other bloggers and sponsors. On that note, check out my awesome room mates – Kim with Stuffed Suitcase, Michelle from Delicate Construction, and Amy from Mom Advice. Amy is celebrating her TEN year blogging birthday this year, so make sure to congratulate her if you stop by.
And if you are ever in Salt Lake City, check out the Red Iguana! So delicious!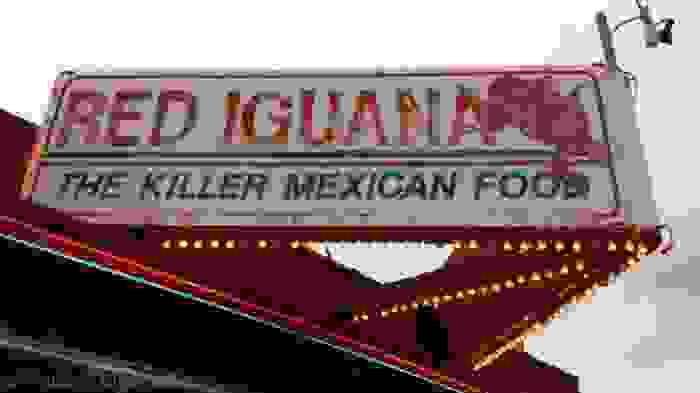 2. Schedule guest contributors: A+  This is done and off to a great start. I've already published two guest posts – the amazing DIY Koozies by Katie Stahl of View From the Fridge and the super easy Chalkboard Printable Art Tutorial from Bette Creek at Somerset Lane. Let me know if you are interested in guest posting!
3. Finish online editing class: A So excited to be done with this one! AND I finished 8 days before the deadline. Some of it was really helpful, but don't expect me to become an error-free grammar perfectionist anytime soon 🙂
4. Submit first post to PopSugar Select Home: Deferred – I'm giving myself a pass on this one because there was a glitch with getting my account set up. I just got my first newsletter and can't wait to see what this opportunity brings!
I'm going to start adding a couple other things at the end of the report card. Kinda like a yearbook, I'm going to share a link to my most fun, most popular, and most beautiful post from each month.
Most Fun: Drinks With the Girls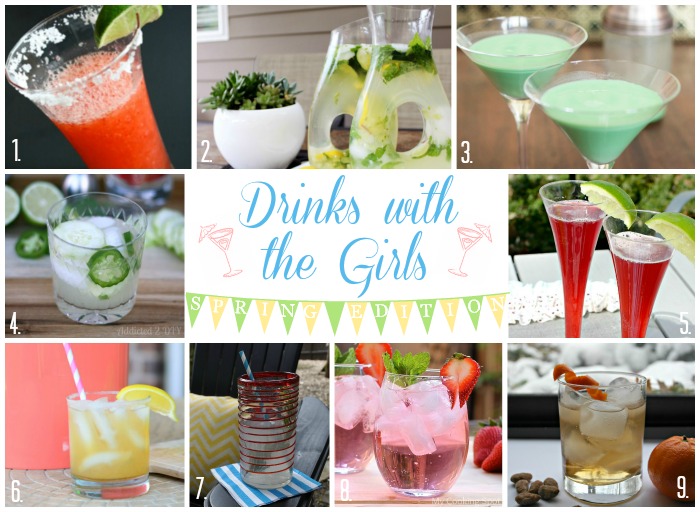 Most Popular (Based on April Pageviews) : Craft Room Organization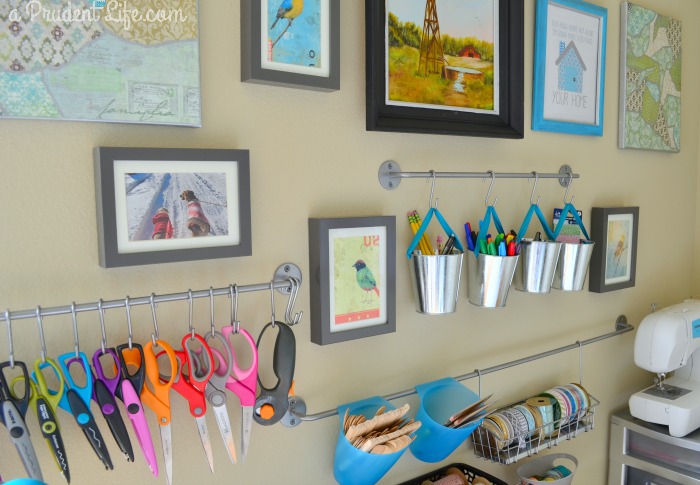 Most Beautiful: Office Progress Update & Reveal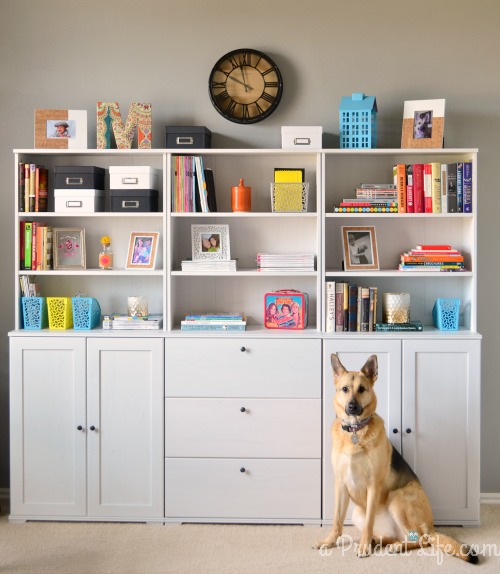 The last addition to the report card is the best. I'm going to pick my absolute favorite post from the month to feature! My FAVORITE post this month was the Cast Iron Bathtub turned Outdoor Sofa from Ariean at OneKriegerChick. Holy cow this thing is impressive! If you want to pin, make sure you pin it from her page. We want her to get ALL the credit for her creativity and hard work!