Happy May Day!   Before we get to the goals, I have something fun to share. I'm pretty dedicated to only sharing original content at A Prudent Life, but there are exceptions to every rule! I got an email from Mia over at Shari's Berries asking if I would like to share their spring cleaning infographic. After I read it, I knew I HAD to share it with you. It represents my attitude toward cleaning perfectly! Do me a favor and make sure you click through to pin it from their site instead of pinning from here so they get the credit for their clever creation. Just in case you are curious, no strawberries changed hands in the promotion of of this infographic!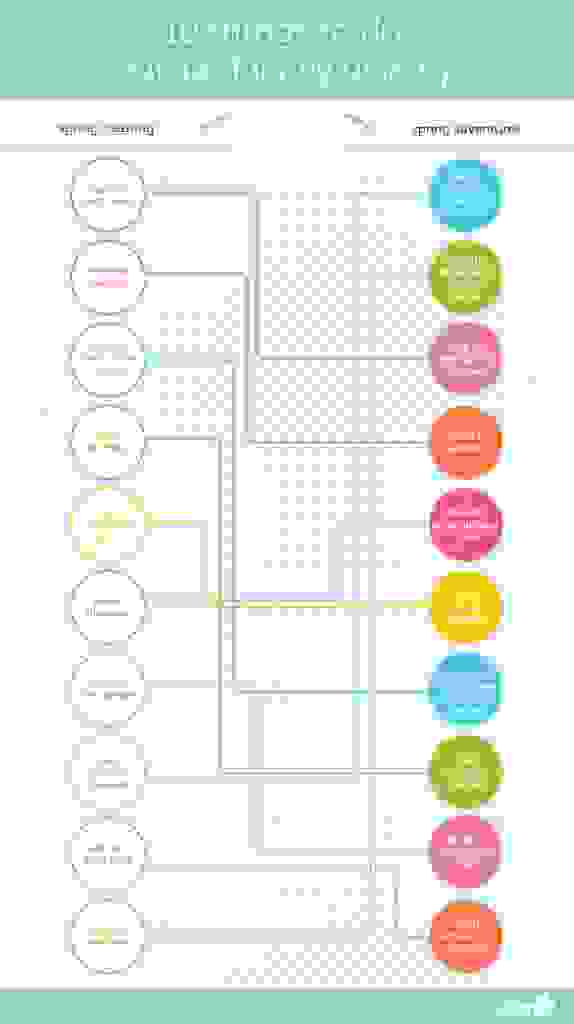 Isn't it cute? Ok, break time is over, it is time to plan some goals!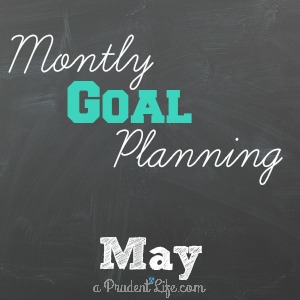 1. Weekly Budget Updates – I've gotten really lax at entering our expenses into our budgeting software. Instead of updating them as we go, I am frequently entering tons of transactions at the end of the month and then adjusting. Budget is MUCH more effective when you stay on top of it and adjust as you go. We use YNAB and LOVE the whole system, it even has mobile apps that let us enter the transaction as soon as we purchase something. Sadly, we have the perfect system, just not the discipline to follow through. My goal is to enter as much as possible on the go and have a weekly catch up session each Friday to make sure we didn't miss anything. I'm NOT an affiliate for YNAB, just a loyal user. Even with our recent lapse, we have saved SO much more money since we started using it.
2. Exercise – Here we go again with an exercise goal. I'm pretty determined to meet my goal this time. I want to counteract some of the time I spend in front of the computer each day. Plus, if I'm exercising hard enough, I CAN'T work at the same time. I definitely need to work on balance because lately I have been doing something blog related from the moment I wake up to the moment I go to sleep. I've got a backlog of my FAVORITE shows on the DVR because I can't set the computer down for 40 minutes to watch! Even though it's my choice not to stop, it's not always a healthy choice. We all need down time. So that is the primary driver, but my upcoming birthday/anniversary trip to Mexico is a pretty good motivation too 🙂  My goal is 30 minutes of exercise on 20 days in May.
I'll be working on a ton of blog related things in May as well, like growing page views and followers, but because of the balance issues I talked about in the exercise section I wanted to highlight just the two personal goals as my focus this month.
What are your goals for this month?