This post is sponsored by Moon Travel Guides.
When it comes to gift-giving, there's nothing better than finding something that makes the recipient smile immediately and then continues bringing them a little joy for years to come.
One of my favorite gift options (for both giving and receiving) is coffee table books. It doesn't sound that exciting on the surface, but the right book provides decor AND entertainment.
Plus, you can give something personalized to the interests of the recipient without being concerned about sizing or specific tastes.
If that wasn't enough, you can find the perfect book for anyone from car fanatics to theater lovers. AND there's something available for all ages.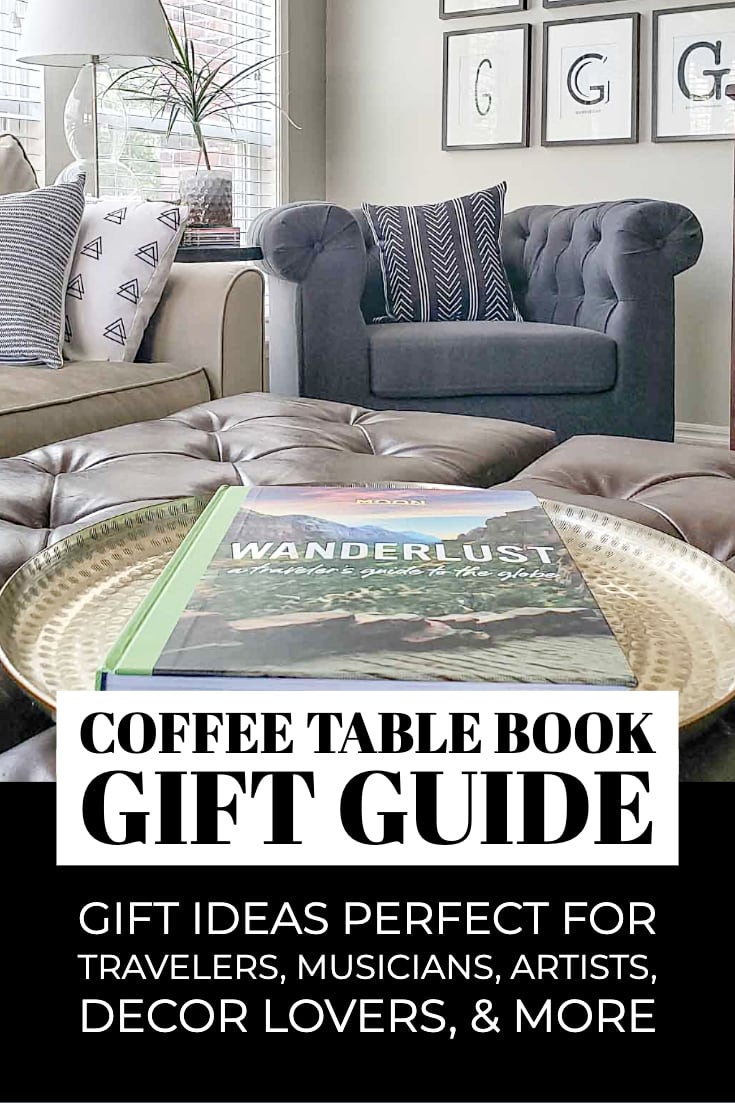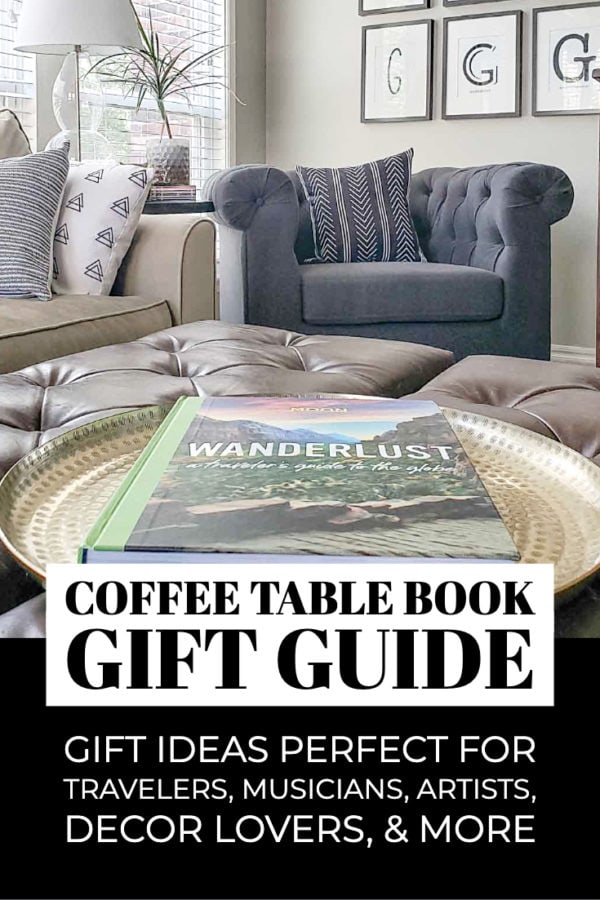 I could look at books all day, so I did some research and went through our collection to put together a gift guide for you covering lots of different topics.
There's one that I'm most excited about that I want to show you first, and then I've got a ton more in a list below! I received Wanderlust: A Travelers Guide to the Globe from Moon Travel Guides, but the rest we've either purchased or have on our wish lists.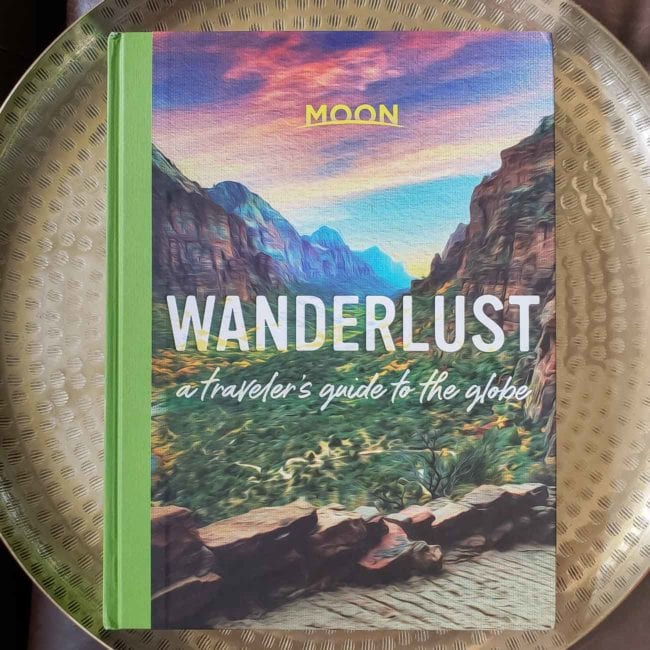 If any of your friends or family are interested in travel, Wanderlust is a fabulous gift option. I expected it to be much more expensive based on the size, all the pretty photos, and the valuable information inside.
It's PERFECT for anyone with a travel bucket list. The 300+ pages cover everything from the most beautiful waterfalls to the best street art and murals. There's even a fabulous guide breaking down the best places to travel by month tucked in the back of the book.
Another fun section lists different wildlife and tells you the best place to find each animal in their natural habitat. I had no idea Borneo has orangutans!
Wanderlust is designed in an easy to read format with lots of pictures and illustrations, making it perfect to pick up from the coffee table and read a little at a time.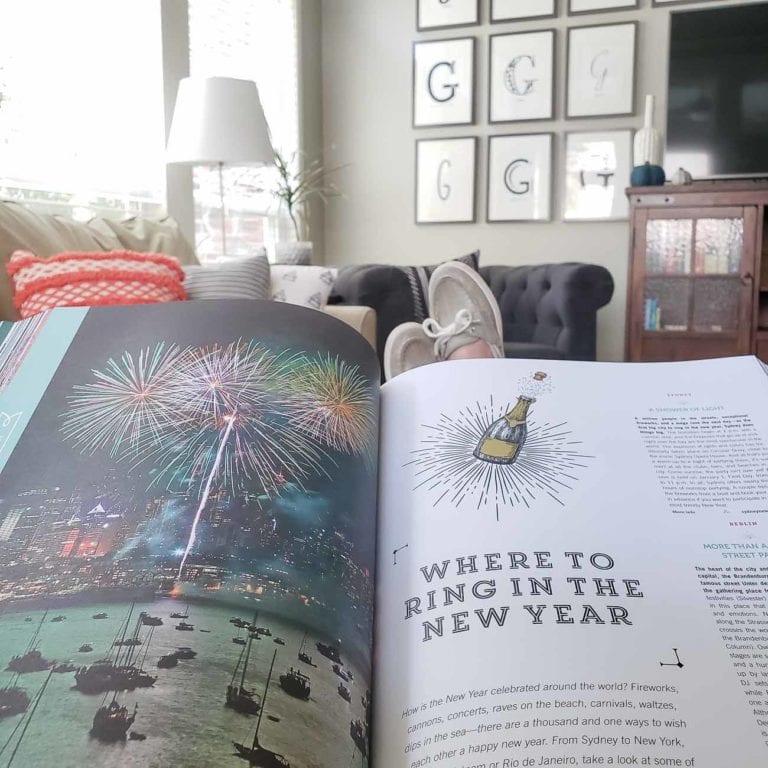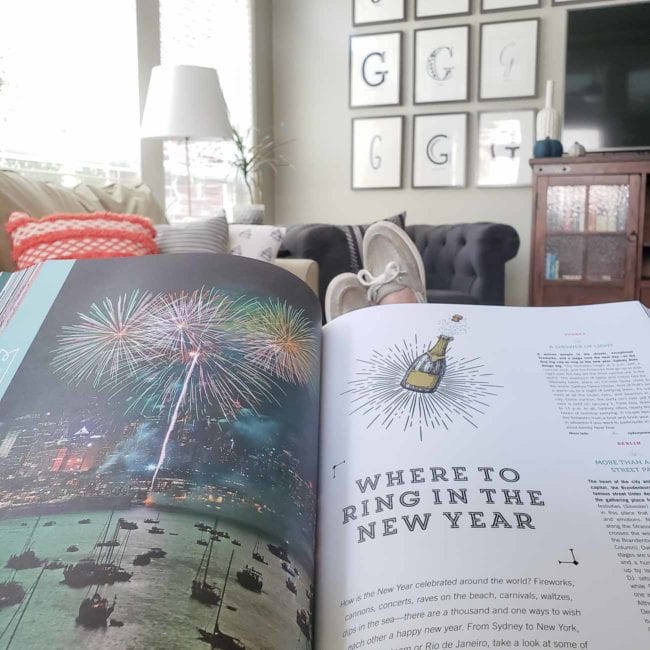 While the inside is fabulous, it also looks great sitting on our coffee table/ottoman!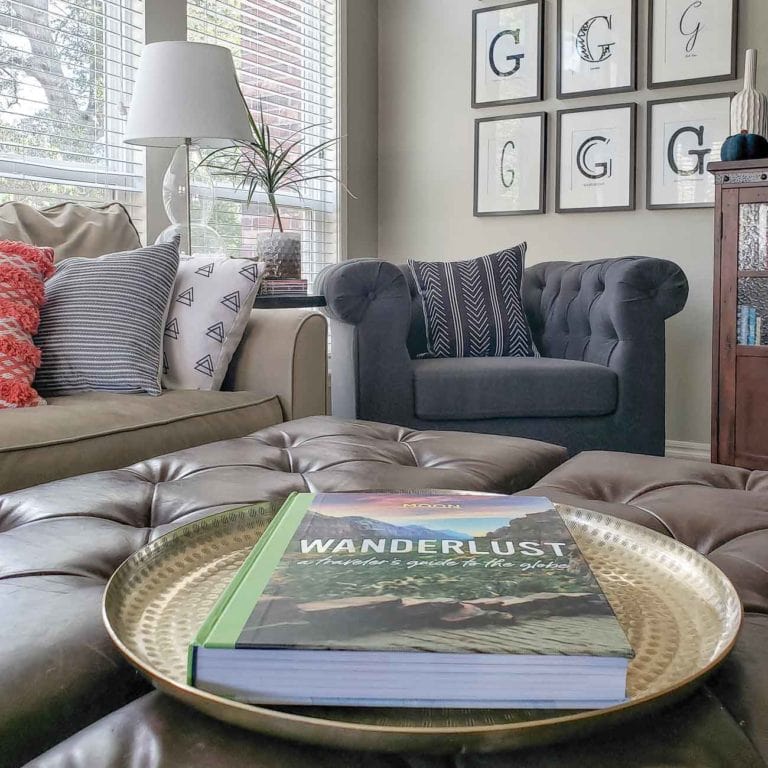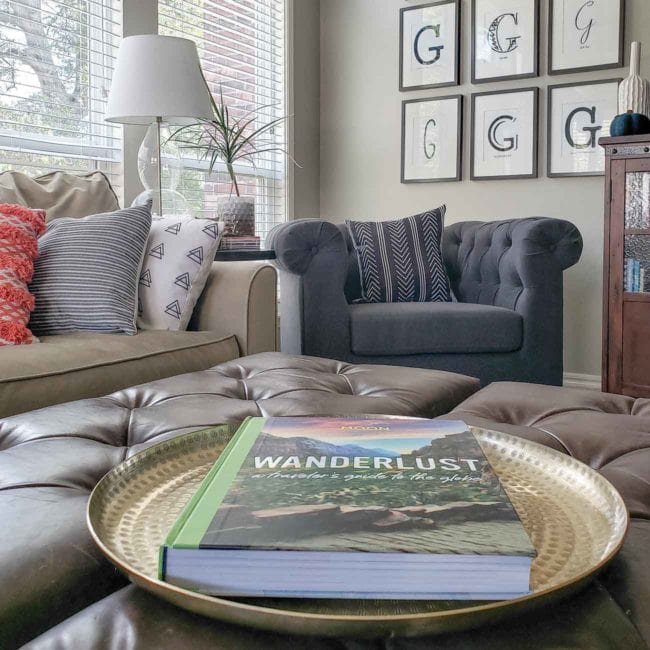 The final reason I love our coffee table books is that they tend to spur conversation and keep people off of their phones. I get excited when someone sits down and starts flipping through one of our books and then wants to talk about whatever they've seen.
I can't wait for everyone to see Wanderlust over Christmas and share which destinations they'd most love to visit! You can grab a copy via Amazon or Barnes & Noble.
Now that we've covered travel lovers, I've got some more ideas for you below!
I hope I found perfect books for a few people on your shopping list!
If you saw something close, but not exactly perfect, I'd recommend clicking through and then looking at the Frequently Bought Together and Customers Who Viewed This Also View sections under the listing.
I have found some of the coolest books that I wouldn't have seen before in those sections.
Now that I've shared my favorites, I'd love to hear yours in the comments below. And if you're stuck and need a book idea for a topic I haven't covered, add that to the comments as well. I'll help you research!
Happy Shopping!