One of my favorite Thanksgiving traditions is Pie Night.
My mom and I, along with other women from the family, gather at my aunt's house to make all the pies Wednesday evening before Thanksgiving day.
For as long as I can remember, my job has been the apple crisp. For years, I made it with Gram, starting with a recipe from her vintage Better Homes & Gardens cookbook, but adapting it to our tastes and for a bigger crowd.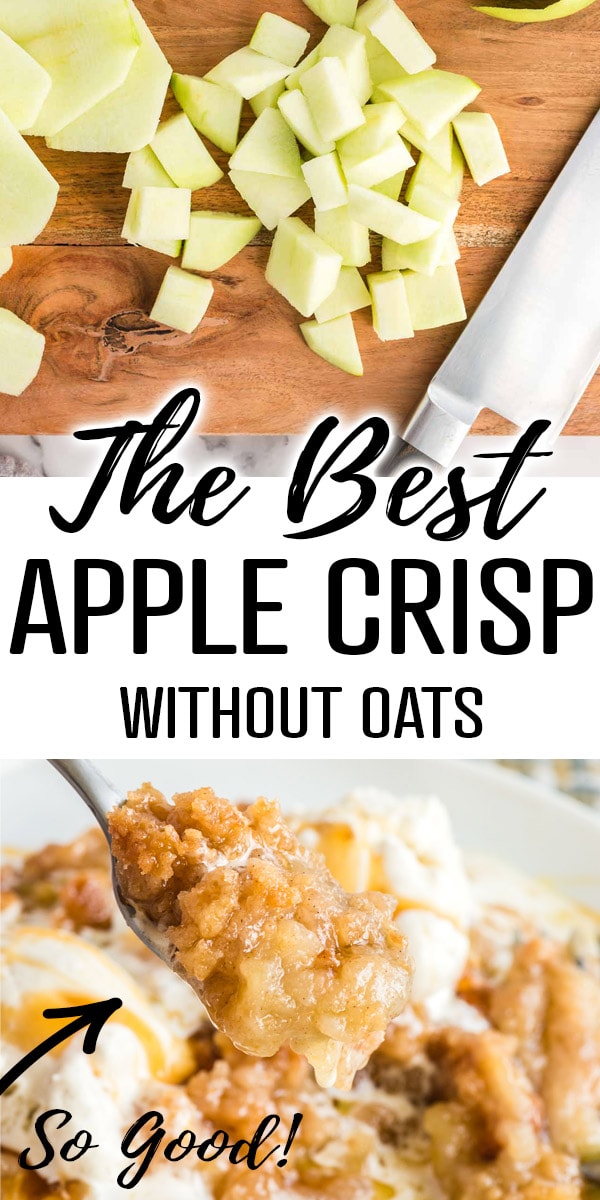 Now, the love of the recipe has spread to my husband's family and we get requests for it when we gather with his mom or dad too. I hope you'll enjoy it as much as we do!
How to Get Apple Crisp Crispy On Top
When you're following the recipe below, don't miss the temperature change at the end of your baking time. It helps crisp the top!
Before I wrote the post, I did some research about apple dessert names, because the original cookbook called their version Apple Betty. There's also Apple Crumbles, which seems appropriate.
Apple crisps often have oats in the topping, but other than that, our version is closest to a crisp. Based on that, I stuck with what we've always called it.
Enjoy and don't forget to pin it to your dessert board so you can find it later!