Winter is the perfect season for decluttering, even though we often associate cleaning and home organizing with the spring.
But, between the early sunsets and cold temperatures, most people are inside their houses more often in the winter.
While you're stuck inside, why not give yourself more space to enjoy your home by getting rid of clutter?
Plus, it will give you the perfect tidy backdrop to jump into spring cleaning in a few months! 
Winter Decluttering
Coats, Hats, Gloves, and Scarves
This one can actually be done in two phases.
Right before winter starts, take a peak and donate anything you don't anticipate using. Passing it on before cold weather even arrives will help relieve stress in a family who knows they need cold weather items but isn't sure how they'll afford them.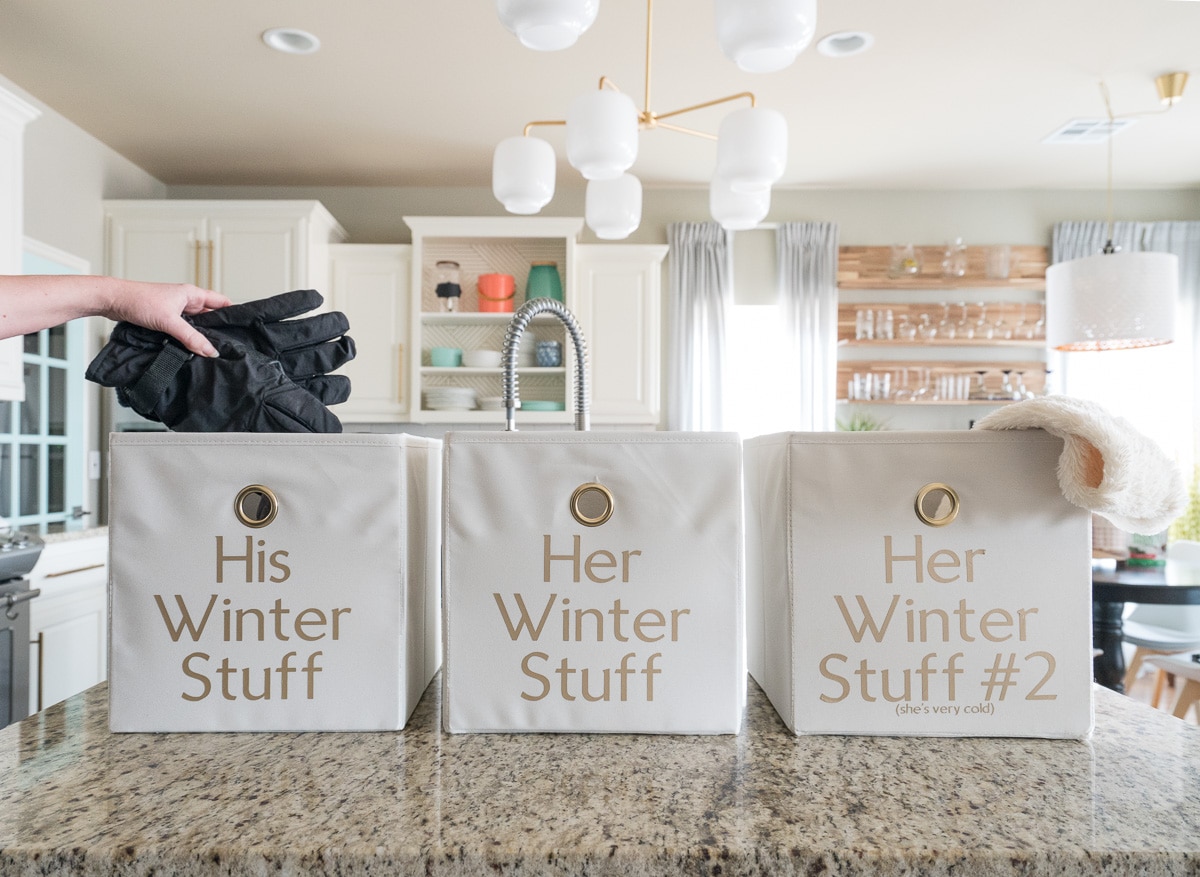 Mid-season, I like to do another realistic review of what we've really been wearing. It never fails I've held onto things that I thought MAYBE I'd use, but haven't.
If I haven't worn them by mid-season, I'm probably not going to and I know there will still be people that need the items mid-winter.

Linens – Towels, Sheets, & Blankets
From the kitchen to the bathroom, towels are an item that I tend to add to the house without ever removing any old ones.
Hand towels in the kitchen eventually get demoted to cleaning towels once they are worn, but at this point I have about 9 zillion more than I need. 
The big problem with having too many is that I can go a REALLY long time without washing them. They pile up in the dirty kitchen towel bucket under the sink, but as long as I have clean options in the drawer, who needs to do laundry?
Sheets and blankets also tend to come into the house without the old being cycled out. I need to go through all of ours and narrow them down to 2 sets per bed.
For donation of the old, call your local animal shelters. They're often in need of towels and blankets.
Paper & Mail
From what I've heard, paper is the number 1 cause of clutter frustration in most households. From receipts and bills to invites and magazines, we're constantly bringing new paper into the house.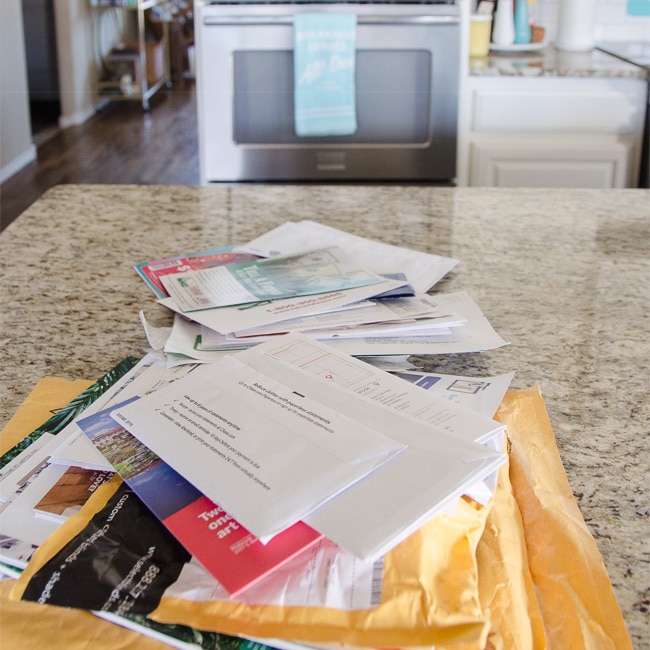 Turn on some music, grab a drink, and dig into sorting through your paper and putting a new system into place. You'll be so happy to have things organized with tax time rolls around!
I've got a ton of ideas for how to solve this problem over in my paper / mail clutter post, so be sure to check that out before you get started!
Board Games & Movies
Winter is the perfect season for game nights and cozy movie nights.
Which also means it's the perfect time to evaluate which games and movies you actually use. Pass whatever your family has outgrown onto another family to enjoy!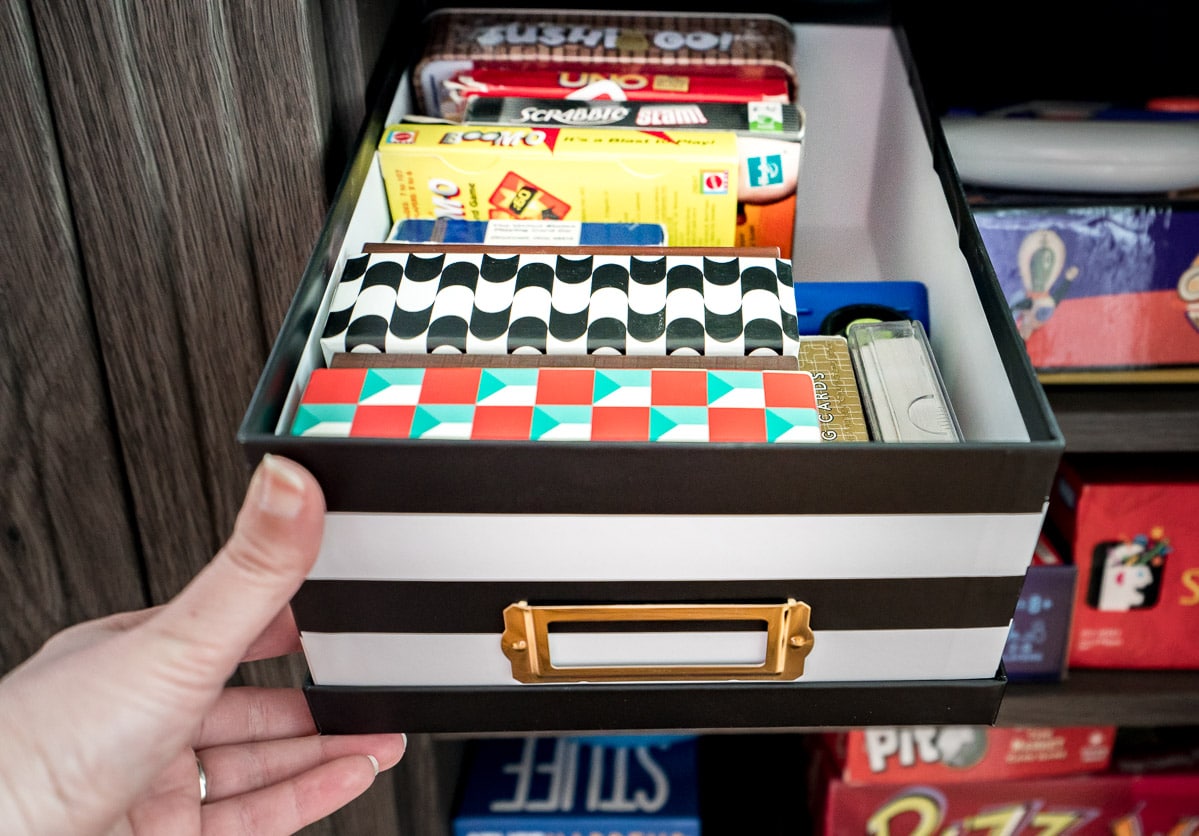 Digital Photos
I didn't actually want to put this one on the list because it's the most overwhelming for me to think about. Sadly, it still needs to be done!
Between my phone and computer, I have so many photos that need to be sorted.
I'm sure there are THOUSANDS of random pictures that can be deleted, leaving the gems I want to keep and maybe even print.
This is a perfect project for after the holidays when all you have the energy for is sitting on the couch scrolling through your phone or hard drive deleting things.
Bonus Tip: I sync my phone with Google Photos and it's easy to group the pictures into folders there. That makes them so much easier to find later!
Now that you know the top 5 things to declutter in home and life this winter, let me know which one you're going to start first in the comments below!