Now that my bathroom closet is beautiful & organized, I'd rather squeeze myself in there to work than be in my actual office. Which is a problem since the closet is like 8 square feet! Since that option is off the table, I decided to start the long overdue office organization & beautification. The full room won't be done for a few months as we need to save up to purchase some furniture, but in the mean time, I decided I can start tackling smaller projects.
First up is a simple one. We've lived in the house two years and I just figured out last week that we don't have a trash can in the office. This simple oversight was a big contributor to clutter on the desk. I wanted something that would look great even after the room redo, but it needed to be inexpensive.
I got crazy lucky at Target. The day I decided we needed a trash can, I found this gem in the Dollar Spot for $3. Great size, sturdy, just not the color I needed. No problem!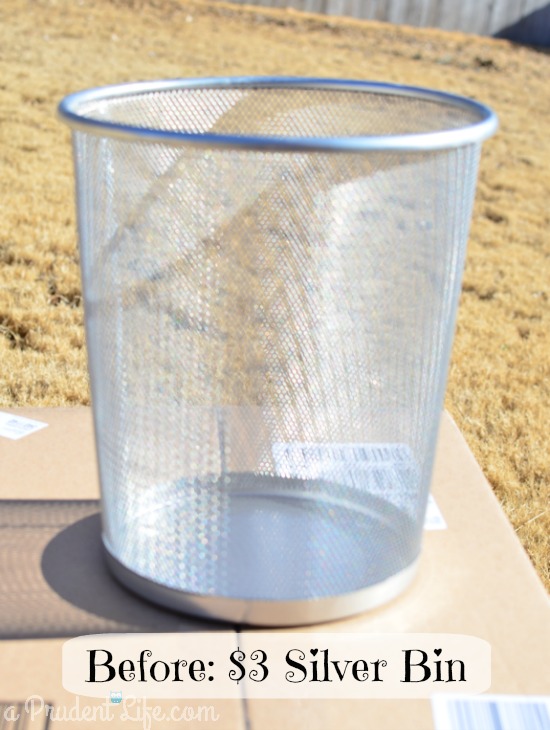 The main ingredient for step one was waiting for a warm enough day that I wanted to be outside spray painting. Our weather is so random. It will be 10 degrees one day & 60 the next, so I only had to wait a few days.
I started with two layers of black spray paint. Here's what it looked like after it was dry.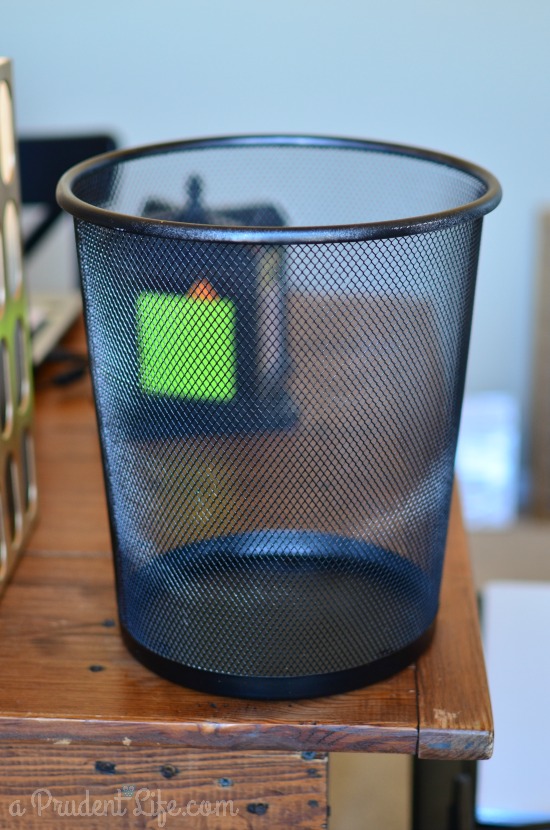 Next up, I had to add some personality! Bring on the gold! I applied Antique Golf Rub 'n Buff
 *
to the upper lip & lower base of the bin. Really, the shape of the can was begging for an accent color, I didn't even have to tape anything off.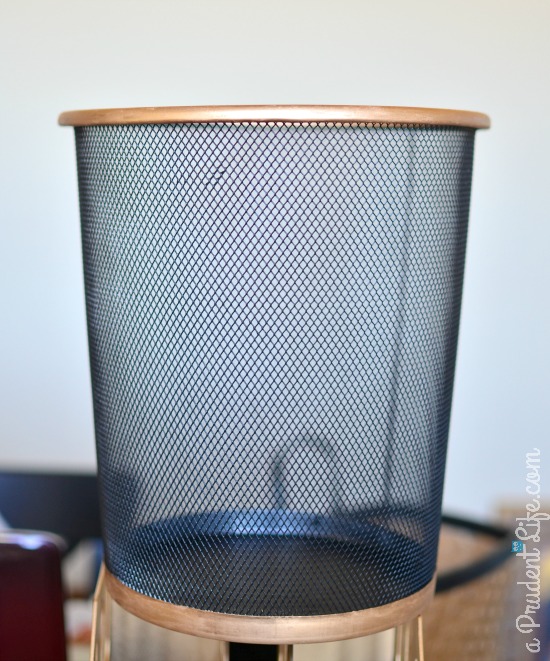 I found a few spots that the spray paint didn't cover as well, so I went over them with a dab of craft paint on a dry brush. Much better!
I was liking the result, but still wanted a tad more personality. I mean, this was going to be the first "done" thing in the room, so it had a lot of pressure to be beautiful.
I dug through the craft room and found one last book-plate label. I normally would have just hand-written or printed a label from the computer, but I just got my first Silhouette Portrait Tuesday! So exciting! Anyways, I found a piece of black card stock to cut out, and used a gold scrap of paper behind it to make a pretty label. Fun!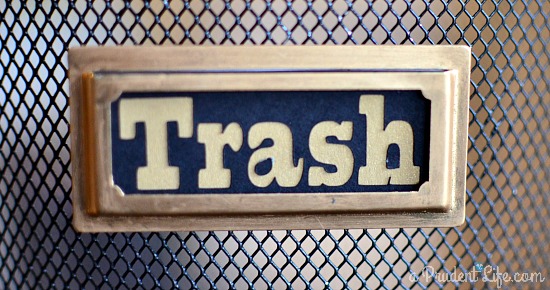 In about 3 hours, I had the new trash can overflowing!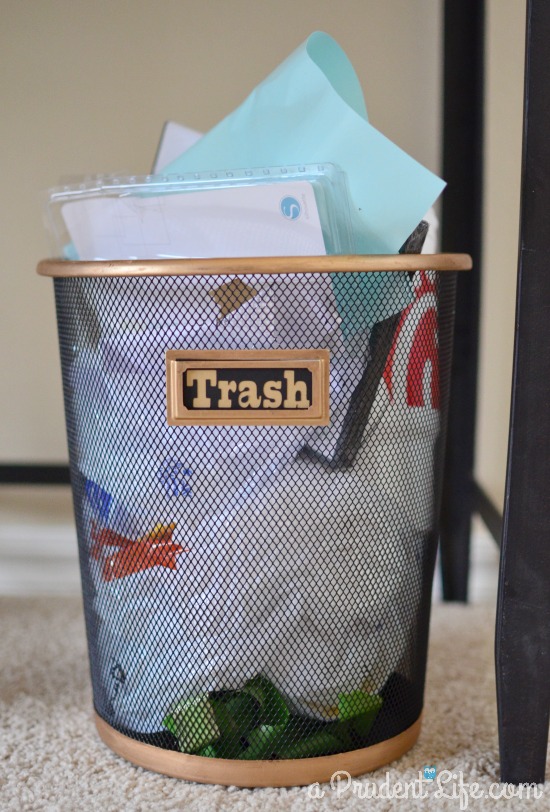 Here is the final product all empty and beautiful.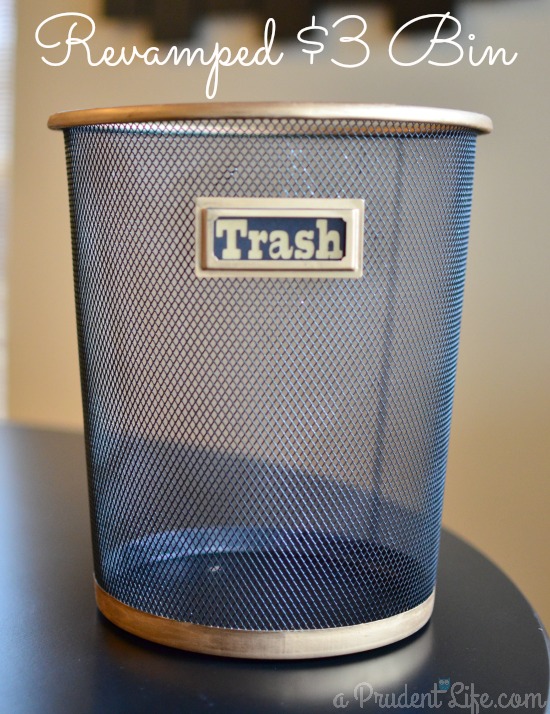 I'm loving the functionality & look of my new trash can. It's an inspiration for what the rest of the office will eventually look like. Have you spruced up any Dollar Spot finds?
*Affiliate Disclosure: Please note that when you click links to other websites and buy items, I may receive a small commission. Using affiliate links to show you the products I use helps me offset the cost of running the blog.  The products used in this post were all purchased by me.