Oh My Gosh. We built a workbench! The stress of impending travel kept us moving in the garage all weekend and all the hours we spent in there were well worth it.
Back in week #1, I showed you my vision for the recessed area of the garage.
Remember this?
It's real now!
We still have to install the drawer hardware and paint the concrete lip between the floor and the workbench, but we are SO close to being done with this area! I can't wait to start organizing!!!
My not quite fully baked plan to put the workbench together with IKEA parts worked out even better than I expected. We had to build up the height, but we came up with great plan using a 4 x 4. I'll do a full tutorial of how we hacked everything together in May or June! Post is LIVE NOW – click here!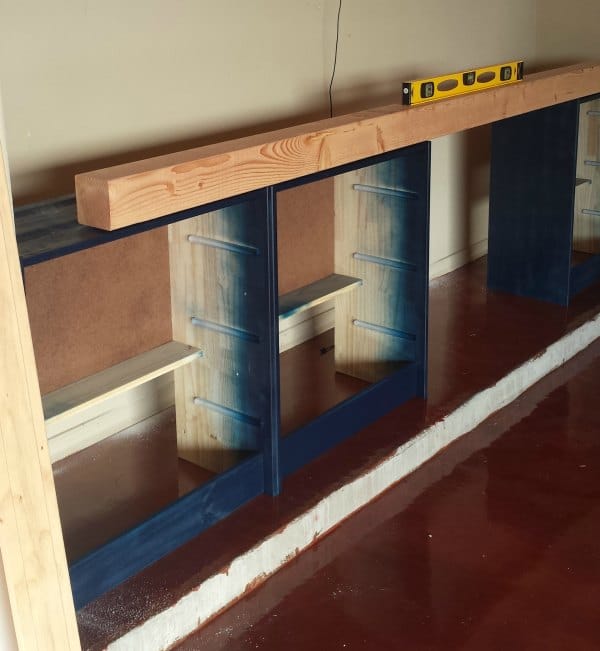 In our spare time, we also replaced the plain bulb light fixtures with some LED overhead lights. It is SO much better! I originally thought we'd have to install extra lighting, but we're both pretty happy with the amount of lighting we have now. Score!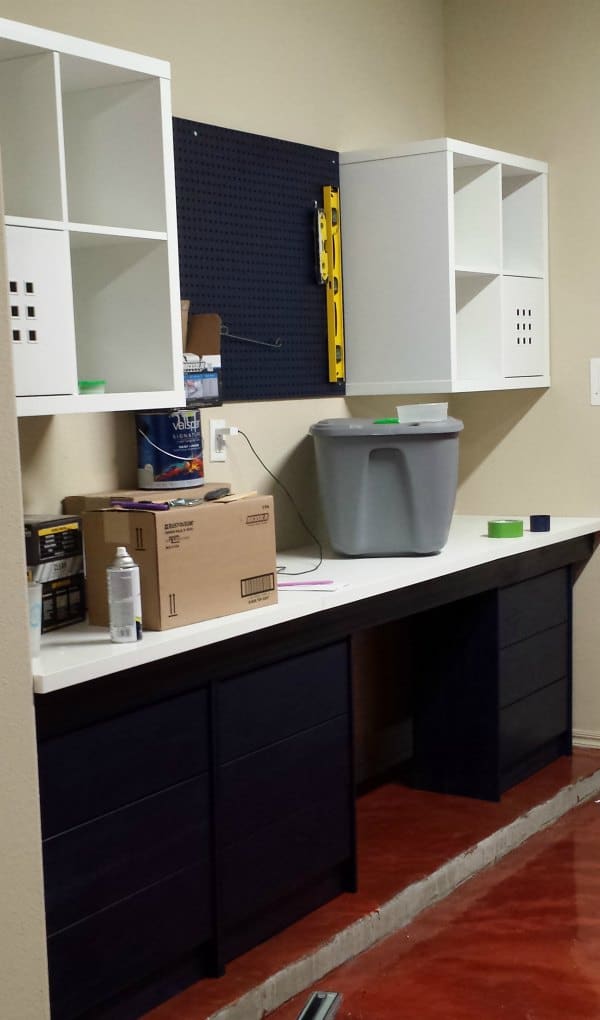 I'm blissfully free from garage task this week because I'm too busy hanging out with my favorite blogging friends in Salt Lake City at a conference! I'm actually rooming with fellow One Room Challenger Angela from Blue i Style. We are going to have SO much fun.
Lucky for me, the garage won't be totally neglected this week. Hubby has been given his assignment – painting something awesome as a feature wall. I'm pretty sure he is excited that I won't be there to micro-manage his masterpiece.
Whew, my plane is here to take me to Denver, so I guess that means I'm done.
Don't forget to check out the rest of the participants over at Calling It Home. Hope you all have a fabulous week!