Over the past several years, I've come up with a list of online personalities who provide consistently good advice about different areas of life. As someone who admittedly is extremely self-driven (AKA stubborn about listening to others), it's been great to have this group of reliable good advice-givers to turn to when I'm ready for a little external motivation.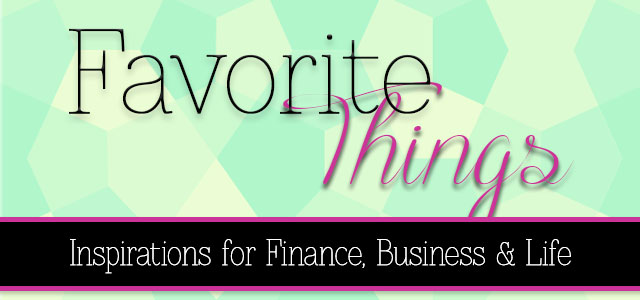 For Personal Finance
Dave Ramsey – Anytime I feel like we're headed toward out-spending our earnings, I know I need to have a Dave Ramsey podcast marathon to reset my priorities. We are not gazelle intensity followers, although I'm certain we'd be even better off if we were. If you aren't familiar with Dave Ramsey, I highly recommend The Total Money Makeover
* as well as his podcasts. You might also check out the super fun envelope system Lauren from The Thinking Closet put together to help her family stay on track with the plan
Jesse from YNAB (You Need a Budget) – This is hands down the BEST personal budgeting software I've ever seen. It's different, but it works! Instead of budgeting money you don't have yet, you fill in your budget as you actually have the money. Every dollar in your bank account is assigned a purpose. That sounds restrictive, but it's actually very freeing. It took us a little while to get everything set up and our minds around the concept of not budgeting money we didn't have yet. Once we got going, it was like we got a huge raise.
There are corresponding apps for your phone, so you can enter transactions as you go and quickly check the budget. Should we go out to dinner? Sure – there is still money in the dining out budget. OR maybe there is extra money in another category that we can reallocate. The key is that you can look and see the consequences of your actions real time. I am NOT an affiliate for YNAB, and it isn't the cheapest budgeting software, but I am a huge believer in it! In addition to Dave Ramsey, I listen to Jesse's podcast when I need money motivation.
For Life & Career
Jon Acuff – Just do yourself a favor right now and follow Jon Acuff on Facebook.   Jon is a great author who took charge of his life and career and now inspires others to do the same. His Facebook feed literally makes me laugh out loud every single day. Among the humor, there are short posts that really make you think and will inspire you to be a better person.

Marie Forleo – First, she's got the best hair ever. Once you get over that, Marie's videos are full of confidence boosting advice especially if you are chasing a dream. With SO many extremely talented home/DIY bloggers in the world, a common complaint is that it is REALLY hard to be original. Just when you come up with something great, you'll see an almost identical project on Pinterest. If you struggle with feeling unoriginal, Marie's episode "Feel Like It's All Been Done Before?" is a must watch. Fair warning – sometimes her videos have bad words, especially in the outtakes.
Jess Lively – The Lively Show is all about "living with intention". In other words, defining your values and making decisions in life that are guided by your values. Her podcast archives are full of interviews with inspirational business owners discussing  a great variety of topics – career, relationships, money, wellness & more.
For Instant Joy
Jimmy Fallon – Sometimes your just need to end your day with a laugh and Jimmy Fallon does it for me every time. I LOVE that he can't keep a straight face and that he is crazy competitive when playing games on the show. On a bad day, watching a couple YouTube clips from the tonight show is like medicine. Sometimes we all need to lighten up and embrace the silly!
#cantstoplaughing #pinthegraphicbelow #prettyplease #thankyou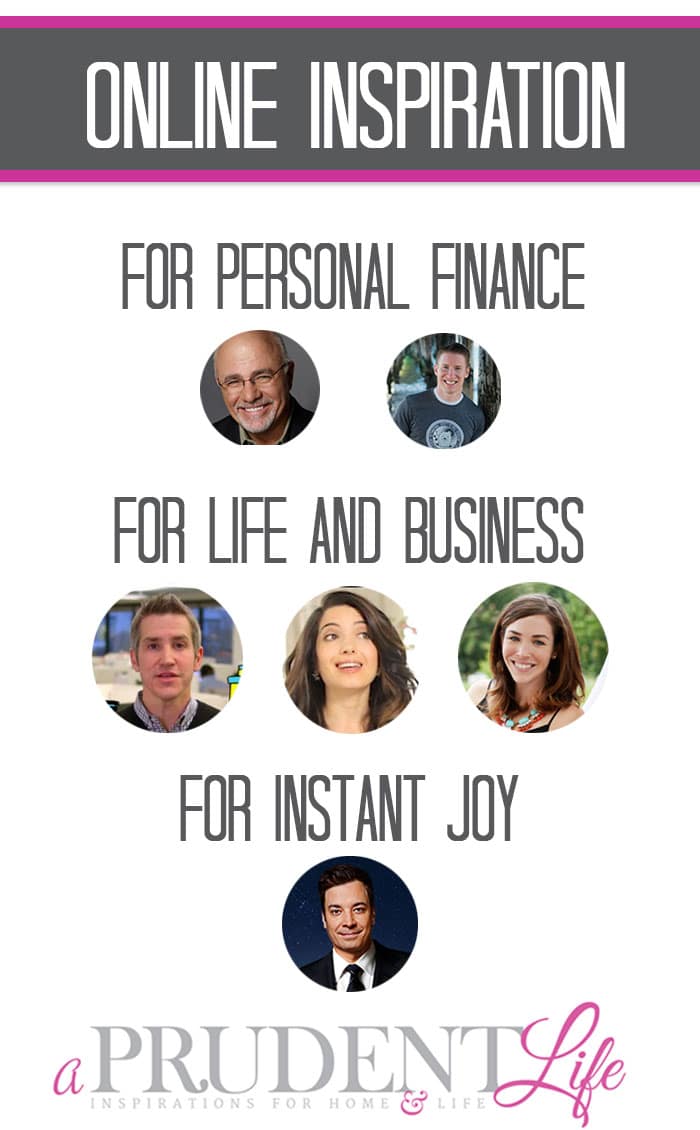 So who did I miss on this list? Do you have a favorite podcaster, blogger, or coach that inspires you?