We toured a ton of high-end houses this weekend and noticed several of them had the same cheap cabinet hardware we use and love. And by cheap, we are talking about the price tag only, the quality is a big winner!
We've now used the hardware in three different rooms, with plans to add it to the kitchen soon. After seeing it all around our house, and in so many model homes, I thought it was worth a post to make sure all of you were in the loop on this awesome option. I'll show you how we've used it, then link to all the different sizes below!
In the laundry room, we opted for just the small T-Bar, and used the hardware in the satin nickel finish. I love that it's a slightly modern look on our more traditional panel doors.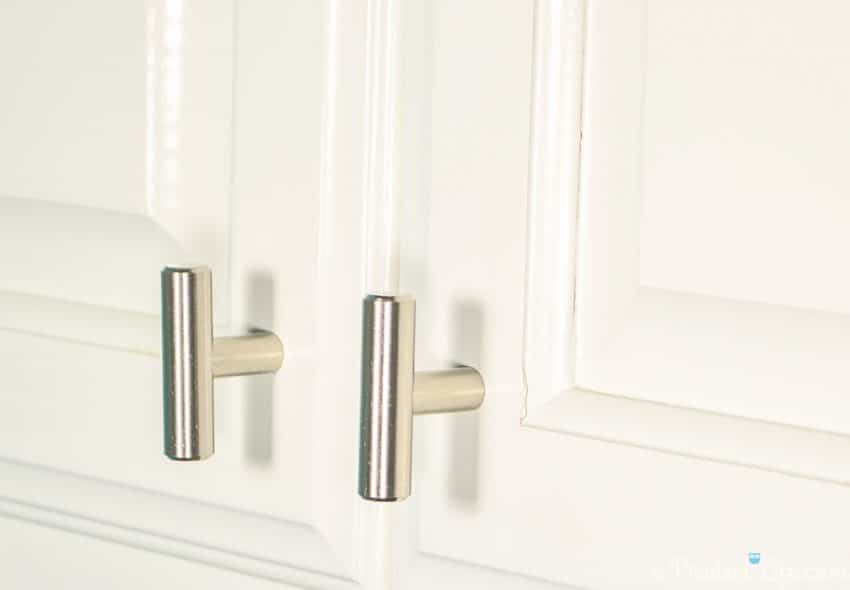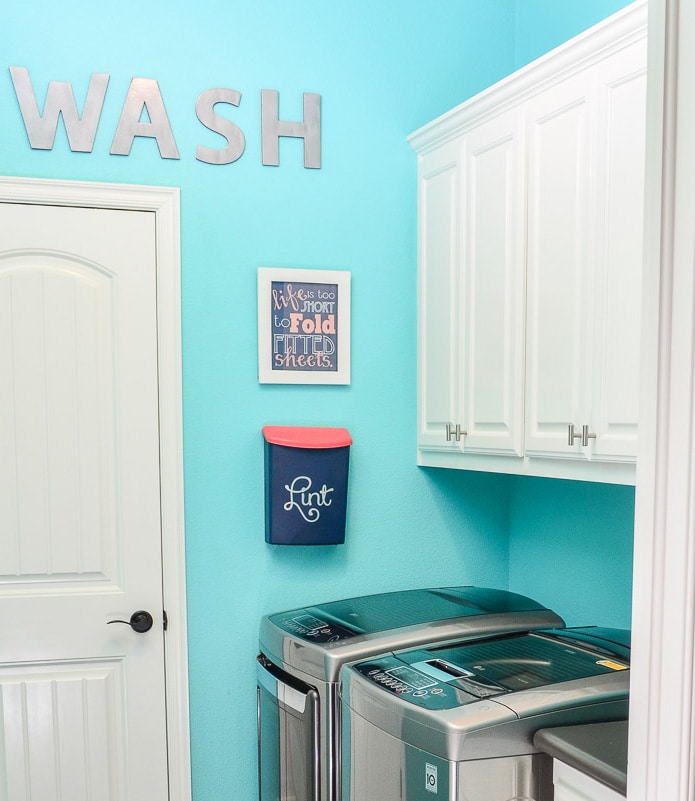 In the pantry, I tried painting the pulls gold for the first time and it worked brilliantly! You can find more on that process here. Almost two years later, they are holding up surprisingly well.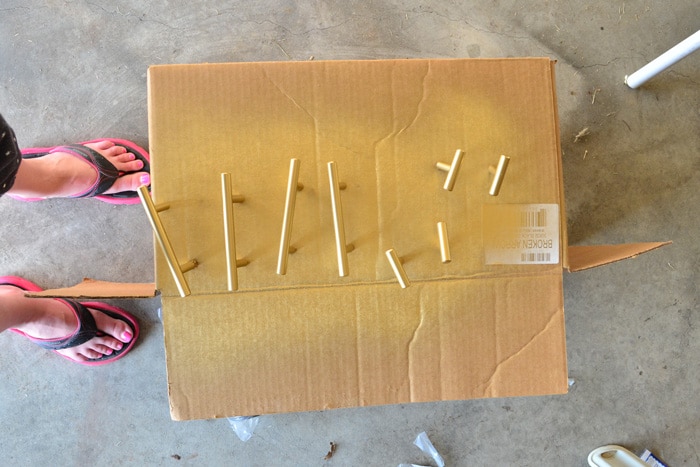 Here's a close up of the pulls installed, the drawer hardware is the 5 3/8″ size (using 2 per wide drawer).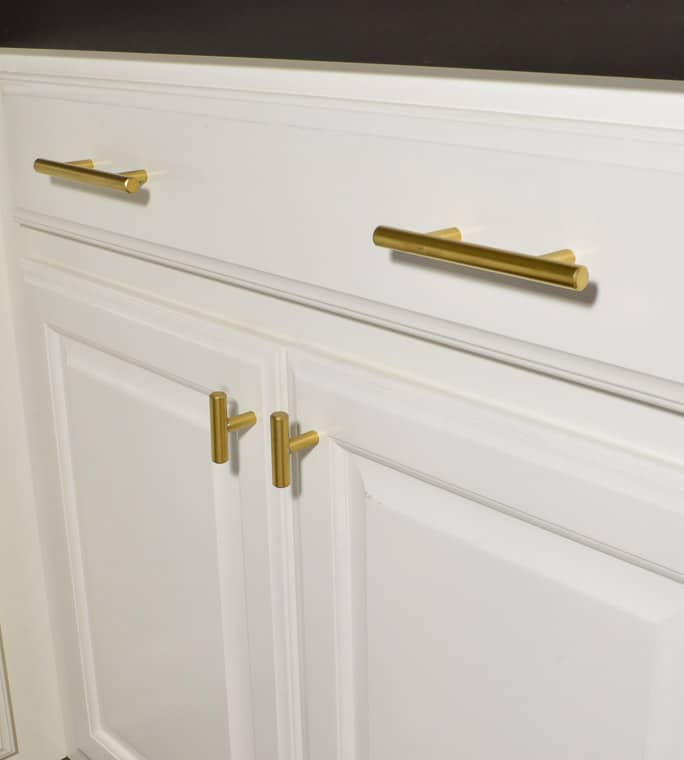 In the full pantry view, you can tell how much interest they add to the doors. The hardware was an important part of the room feeling complete. Not to mention the function of keeping the white cabinets much cleaner!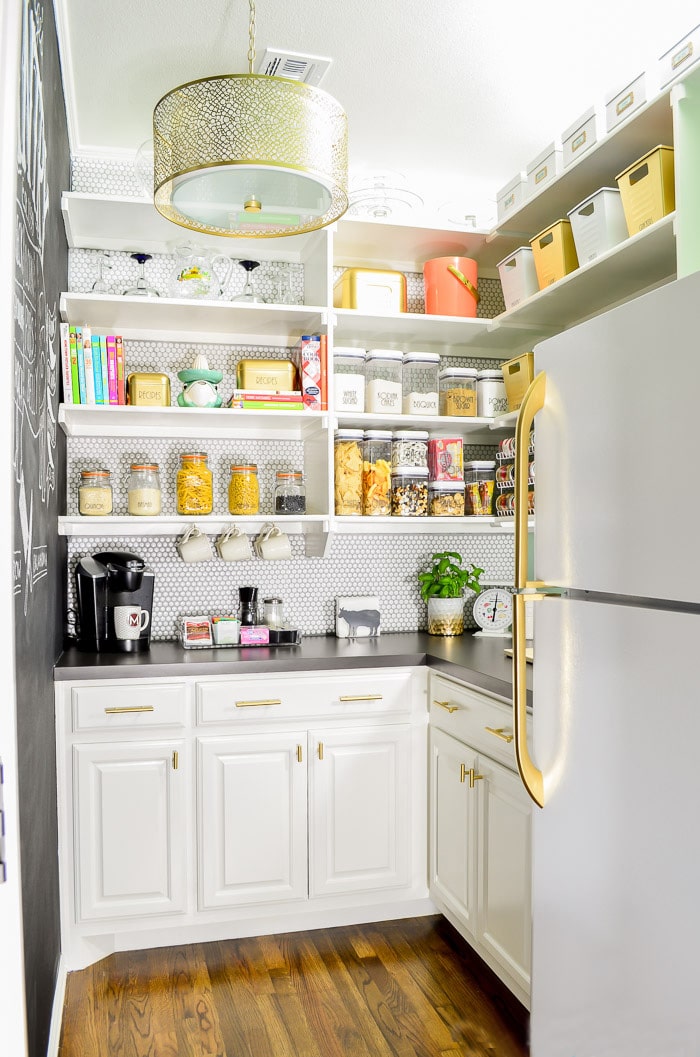 As much as I love the pulls in the pantry, the ones in the closet are my favorite. They couldn't be more perfect on our IKEA MALM dressers (PSA: Make sure you anchor any dressers, but especially MALM's, to the wall ASAP).
We used a combination of 5 3/8″ and 15″ sizes.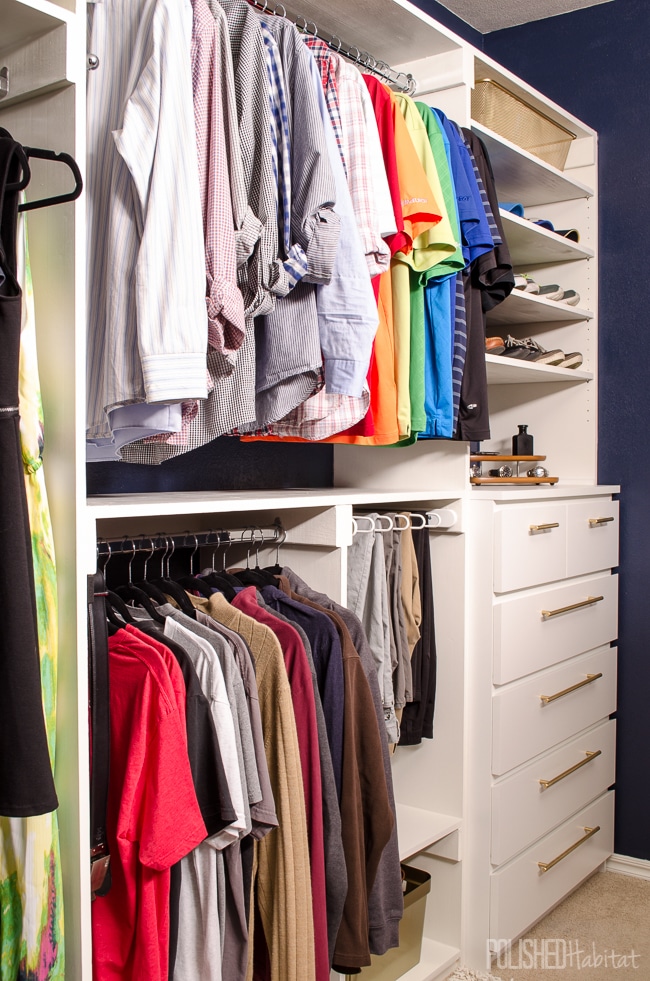 The 15″ version is definetely pricier than the shorter options, but still way more affordable than other brands in this size. They were worth the splurge to make our IKEA furniture look high-end. 
And look how fancy they make my IKEA bookcases!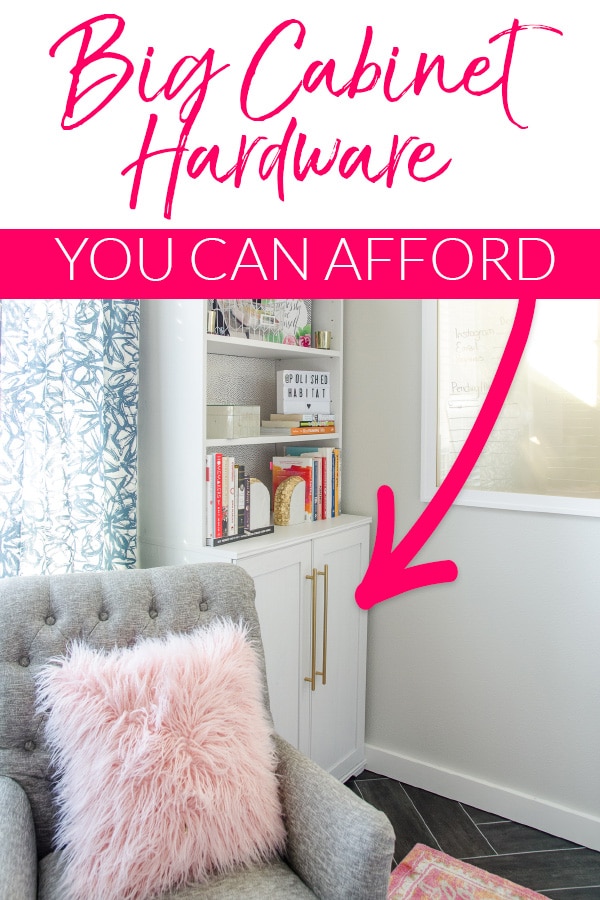 My secret source for this affordable hardware is AMAZON! You don't even have to leave the house, which is always a bonus, right? Since it comes in so many widths and package sizes, I spent some time making a list of all the options below.
The most frustrating part for me in ordering was the lack of a comprehensive list on Amazon. The 25-packs are the best deal, but we ended up mixing and matching different quantities to get exactly what we needed.
Small T-Bar



5 3/8″ Pull (Holes 3″ apart)
Single Pull (You can get 5 for the price of 2 singles, so order with caution!)
5 Pack
10 Pack
25 Pack (Crazy good deal!)
7 3/8″ Pull (Holes 5″ apart)
11 3/16″ Pull (Holes 8 7/8″ apart)
15″ Pull (Holes 12 5/8″ apart)
21 1/4″ Pull (Holes 18 5/16″ apart)
Hopefully that cheat sheet will save some of you the annoyance I faced trying to find the right size package for the right size cabinet hardware. If you're not ready to buy now, make sure you pin the image below so you'll have the full list when you are ready for an update!


In 2013, Melissa founded Polished Habitat to share her passion for intersecting style and function to make everyday life more beautiful and less stressful.

She does this by sharing easy home organization tips, home decor tutorials, and creative ideas to help readers think outside the box, no matter their budget.

Her work has been featured in print in Better Homes & Gardens and Room to Create Magazine, and online by HGTV, House Beautiful, Buzzfeed, & more.

In 2018 & 2019, Melissa was named as a Style Maker by Better Homes & Gardens. In 2019, Polished Habitat was shortlisted for the Amara Blog Awards Best Interior Styling Blog - International.

Latest posts by Melissa George (see all)