Some of you may remember that I suffered analysis paralysis when I was working on our master bedroom and never picked a chair for the reading corner. It worked out okay because I shifted things around to move a chair from the living room into the bedroom, and then last week moved a chair from the office into the empty space in the living room. Which means now there is a hole in the office!
Luckily, I still had lots of research from the bedroom chair search, so I have a head start on finding a cheap accent chair for the office. I'm sure I'm not the only one that doesn't want to drop $500+ on one chair, so I thought I'd put my research to good use and share my favorites today.
Let's start with the two I already own.
It comes in 6 colors now, but we're really happy with the Nordvalla dark gray fabric. It definitely looks more chic and expensive than it is. Plus, we think it's really comfy!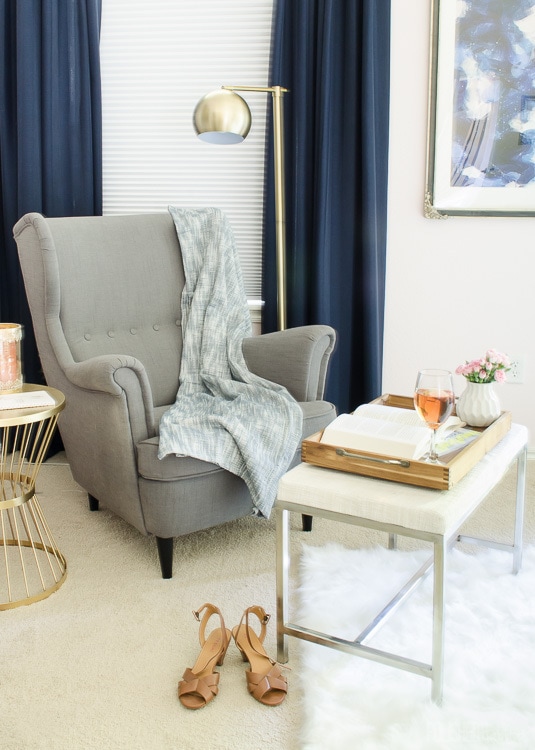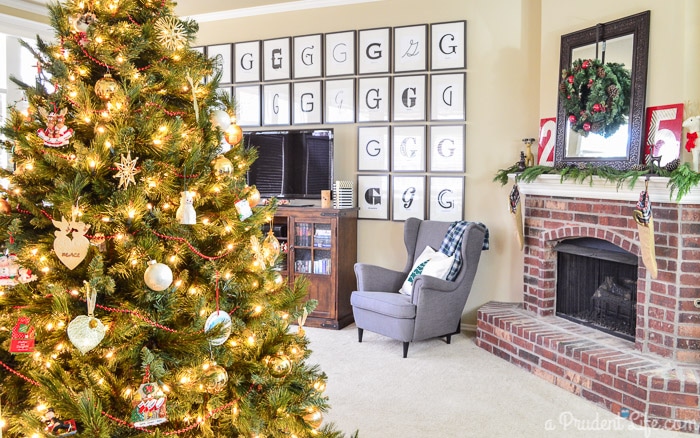 This one seems to be out of stock everywhere right now, but it looks like it's coming back. We did originally get a defective chair, but ever since we received the replacement, we've been super-happy with it. It's stylish, comfortable, and affordable, so a total win! Full disclosure: I originally got the chair as part of a partnership with Sauder, but this post is unrelated and I wouldn't have included this chair if we didn't still love it.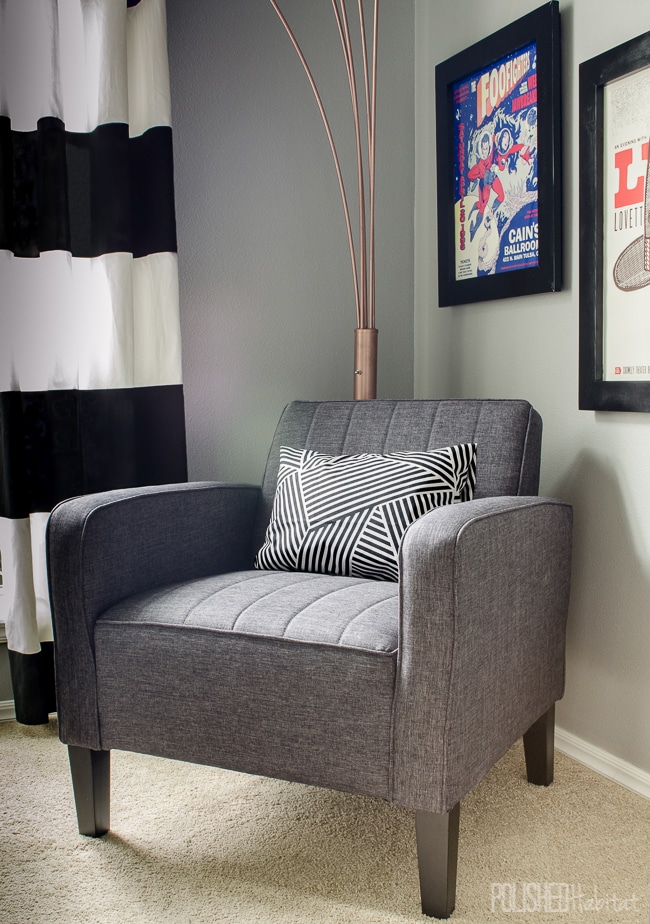 And now on to all the accent chairs I WISH we owned!

In 2013, Melissa founded Polished Habitat to share her passion for intersecting style and function to make everyday life more beautiful and less stressful.

She does this by sharing easy home organization tips, home decor tutorials, and creative ideas to help readers think outside the box, no matter their budget.

Her work has been featured in print in Better Homes & Gardens and Room to Create Magazine, and online by HGTV, House Beautiful, Buzzfeed, & more.

In 2018 & 2019, Melissa was named as a Style Maker by Better Homes & Gardens. In 2019, Polished Habitat was shortlisted for the Amara Blog Awards Best Interior Styling Blog - International.

Latest posts by Melissa George (see all)