If "woodsy traditional with a bit of sparkle" was a design style, I'd have it down! This year I've been into traditional Christmas colors, natural materials, and a few hints of shine & glitter.
I'm VERY excited to post my house tour photos tomorrow. As a teaser, I'm revealing my Christmas mantel today!
I love  the bronze metal matting on Santa's portrait. It's shiny!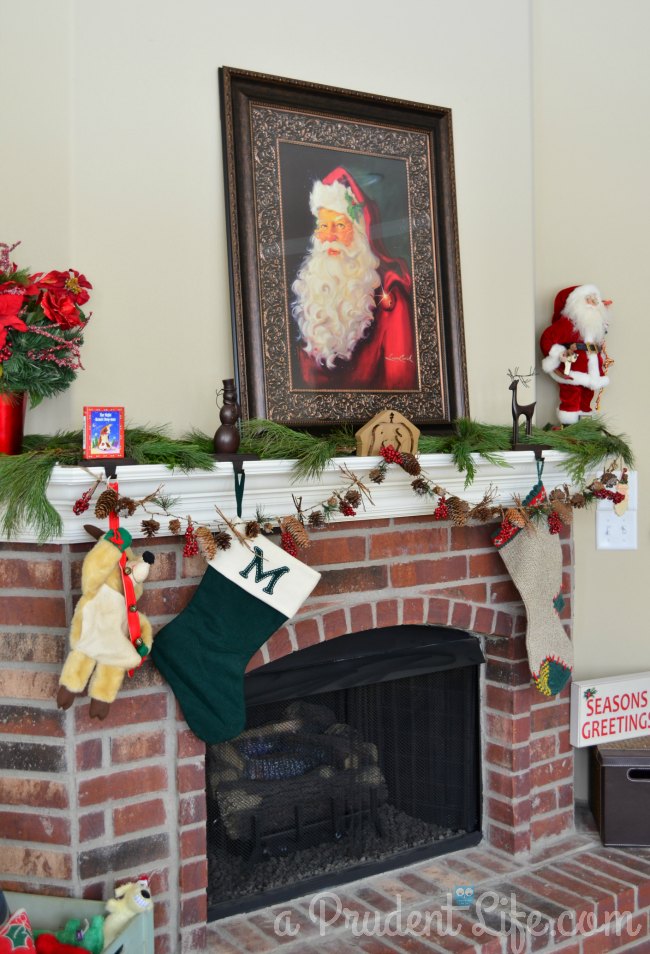 I'm obsessed with these stocking hangers from Target.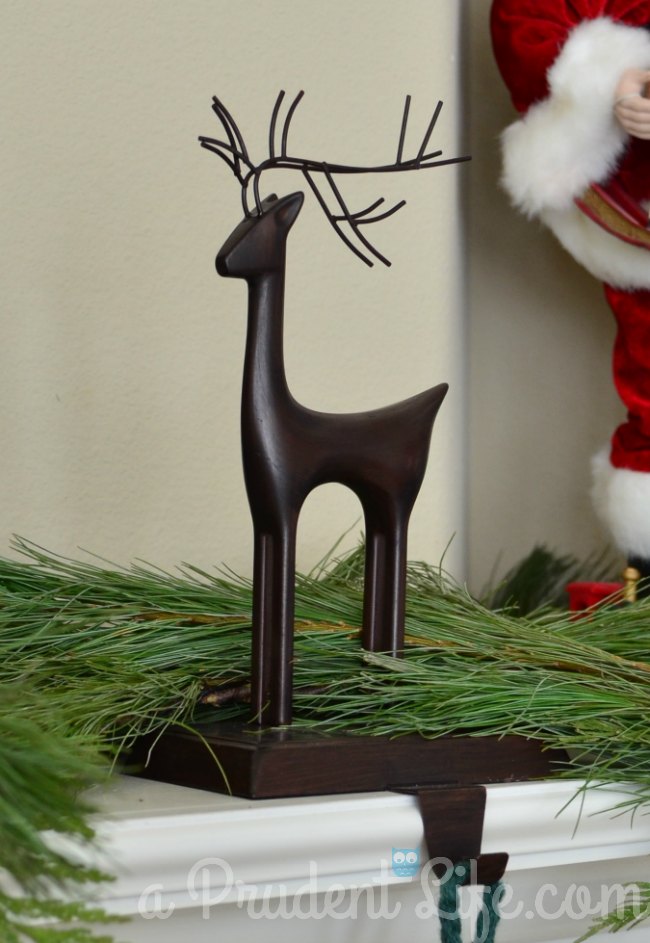 Mom found this sweet little "The Night Before Dog-mas" book several years ago. I read it to Maddie on Christmas Eve. She seriously cuddles up and last year feel asleep while I was reading to her.  I promise it is the only night of the year that I read my dog to sleep, but the book is so darn cute I can't help myself! I also use it as a hint on whimsy on the mantel.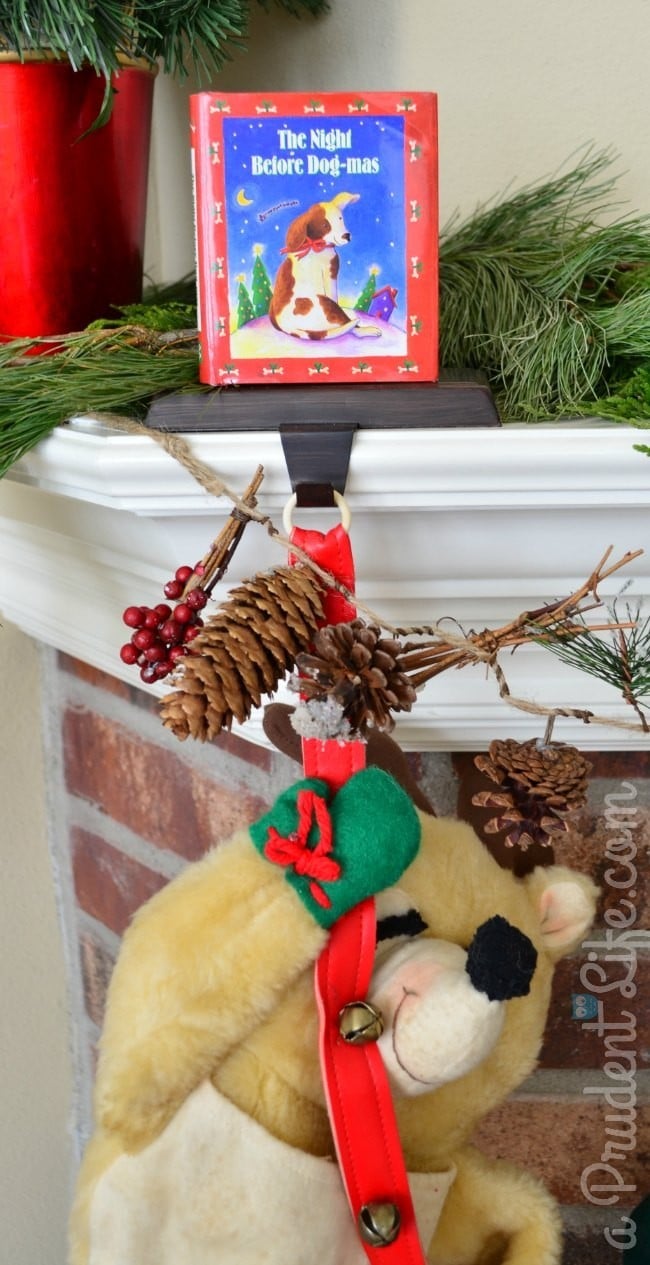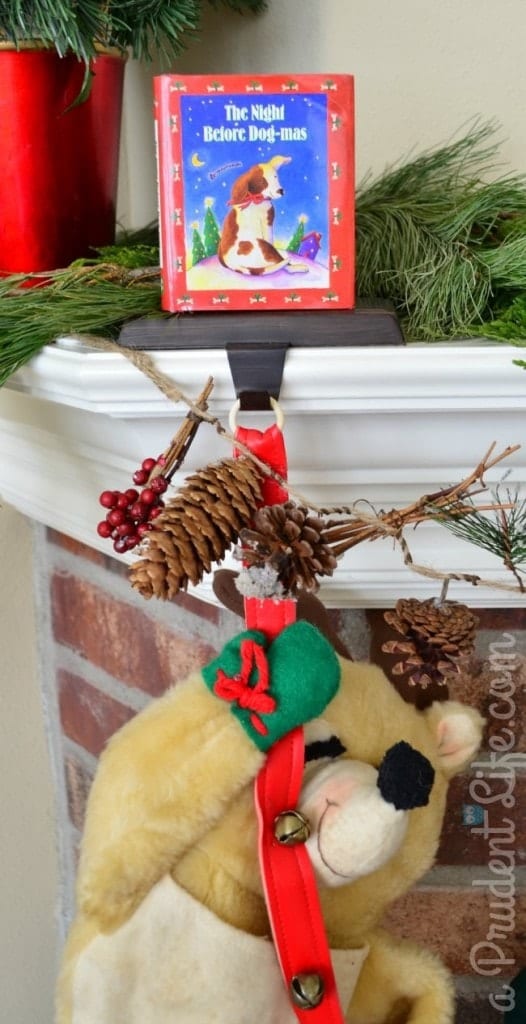 This is my absolute favorite thing on the mantel. It's a wooden nativity puzzle that I purchased from a local woodworker (for $5!!!).
It is so precious and gives us a reminder of the reason we celebrate.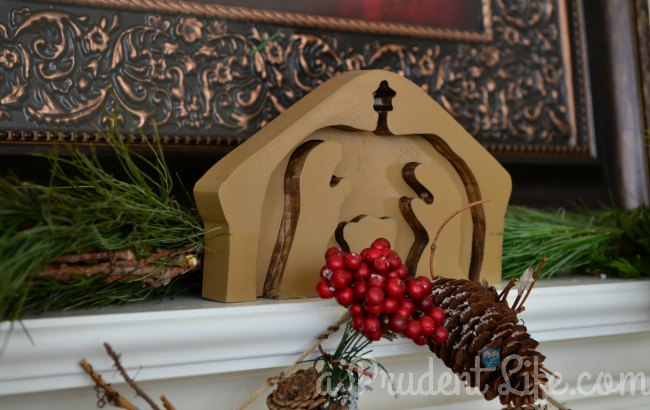 So that's our mantel this year – what do you think?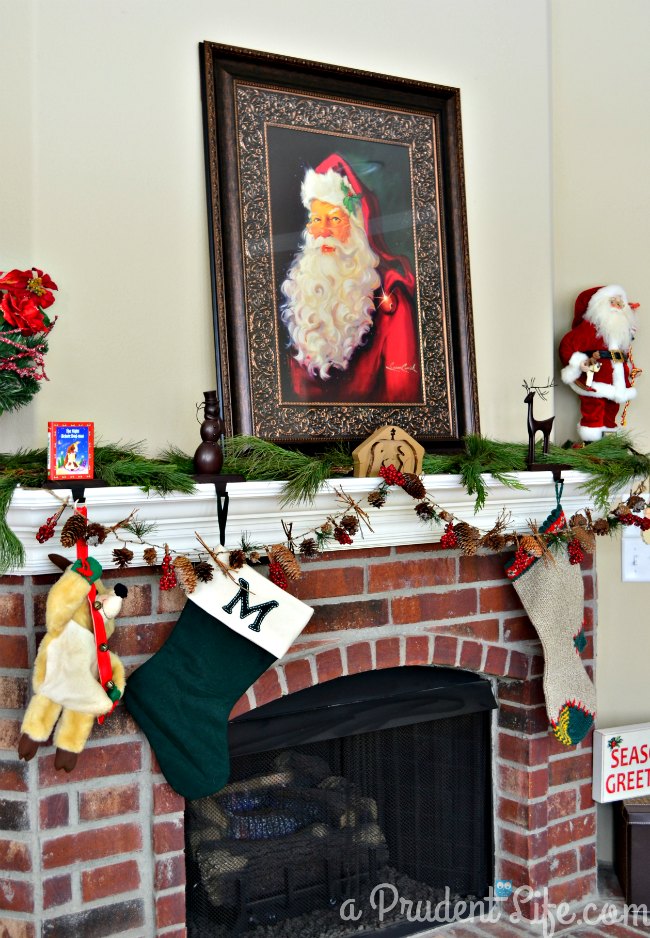 Check out the rest of the house tour here!
<!– Bottom of post –>
adsbygoogle"
style="display:inline-block;width:728px;height:90px"
data-ad-client="ca-pub-9236291652444694″
data-ad-slot="6396431561″></ins>
<script>
(adsbygoogle = window.adsbygoogle || []).push({});
</script>