If you've been to my blog before, you're not going to be shocked that this post began with a Target clearance find. I think I've mentioned that my craft room makeover seeped over into the guest room portion of the room. Although guest room is probably an overstatement since it was pretty much just a bed.
I needed a lamp for the bedside table and was thrilled to find one with the shade included for under $10. I think it was actually $6.48! It would have actually fit in the room okay with no alterations, but then inspiration struck!
Here's what my lamp looked like when it came home.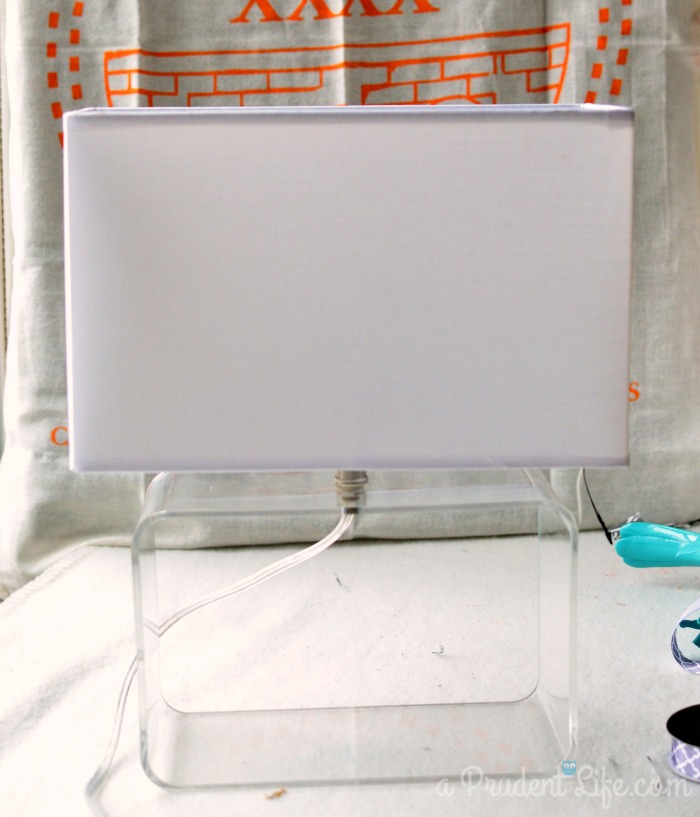 To better incorporate the lamp into the rest of the room design, I decided to give it a little gray & turquoise touch. The shade was a really easy update because of the magic that is Liquid Stitch.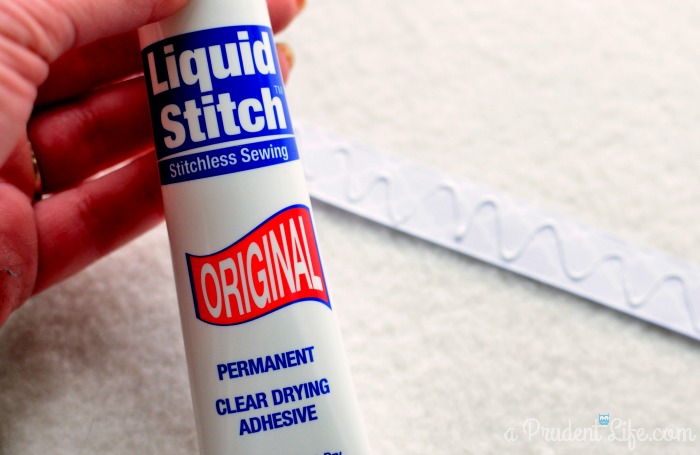 I knew the lamp wouldn't be used very often, but I also didn't want it to be a potential fire ball when it is used. I selected the Liquid Stitch as my adhesive because the tube says it is not flammable. I have not tested this claim, so please proceed at your own risk!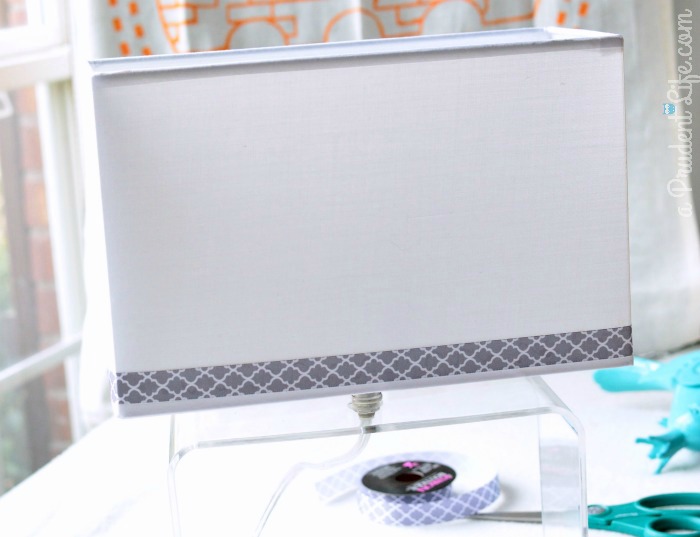 After I applied the band of ribbon around the bottom, I added one to the top. The shade was looking great, but I still needed to figure out how to attach my secret weapon of lamp awesomeness.
I found this turquoise bird in the Hobby Lobby clearance aisle. I knew I needed to incorporate him into my craft room, but had no idea how I was going to do it. He had seen better days, and was missing whatever base made stand up. I had this wacky idea to mount him inside the opening of the lamp base.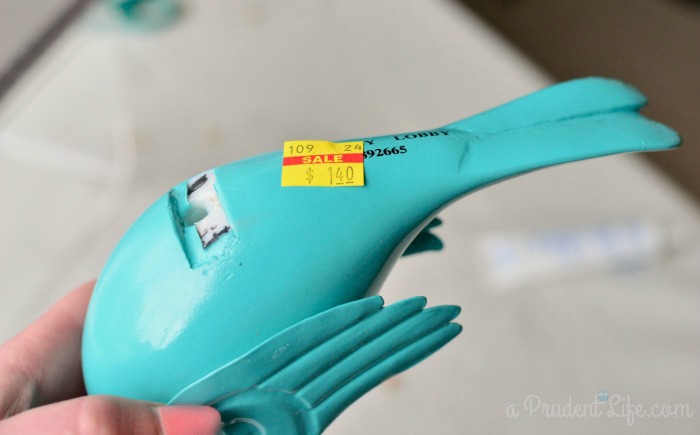 Except that he didn't stand up! Poor broken birdy. What happened next may have been influenced by the massive amount of spray adhesive I used indoors to make my cork boards. I was on such a roll, I kinda forgot about ventilation. Don't be like me.
Anyways, I was feeling SUPER creative after the cork boards and went directly into the lamp making. I was totally channeling MacGyver  and got that bird to stand up with my first crazy idea.
Remember that poster putty teachers used at school? I filled in the rectangle opening of birdy with that putty. I thought it would fill the gap and give me something sticky to help him stand up.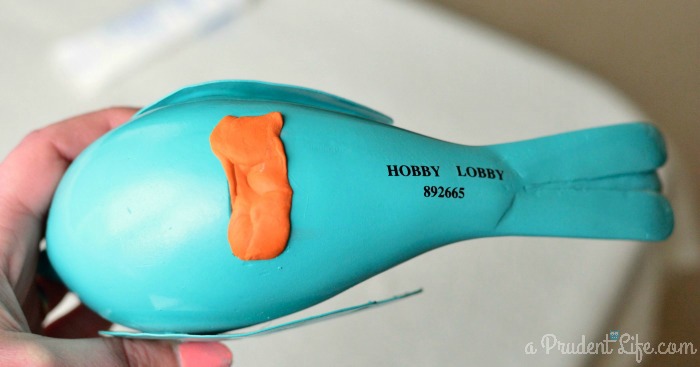 Pretty crafty ninja right? Just wait, it gets better! Birdy was front heavy, so needed something to lean on. A quick look around the house led me to the perfect solution. A metal book ring!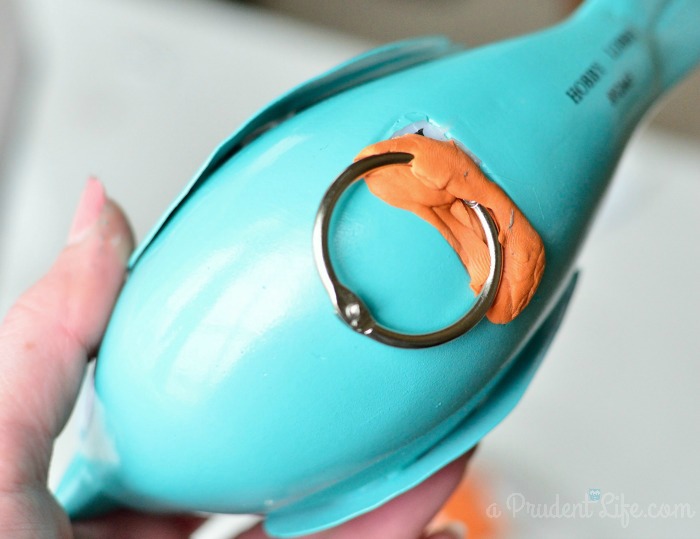 Viola – a bird stand! It wasn't too pretty from the bottom, but most of it is hidden. I did paint the sides of the putty with silver craft paint just in case anyone looked at it from a weird angle.
I put my bird in the lamp & it was perfect!
Ready to see it all put together?
Total cost was only $8! Not bad for a completely one of a kind lamp. Don't be afraid to think outside the box when you find a random clearance find you LOVE like my birdy. Just be careful not to fill your house & empty your wallet with more clearance finds than you need 🙂
Don't miss any of the craft room series! 
Craft Room PLUS Guest Room – Reveal Part #1
Craft Room Organizational Details – Reveal Part #2
{Create} Art & Refinished Frame – Craft Room Project #1
Placemat Repurposed into No Sew Pillow – Craft Room Project #2
Cork Board Upgrade:Drab to Fab – Craft Room Project #3
Clearance Lamp Customization – Craft Room Project #4
3 Frugal Frame Updates- Craft Room Project #5