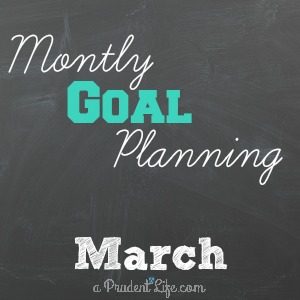 I can't believe it is March already! A new month means it is time for new goals. It's pretty scary putting goals in writing and sharing them with the world each month. Hard things usually mean growth though, so I know the accountability is worth it. Plus, the encouragement & support I get from you guys is amazing. Truly amazing.
New Goals:
Follow the 5 minute rule – If something can be done in under 5 minutes, do it right away. Sometimes I write things on my to do list that could have just been done right away. AND sometimes those things linger and get re-written on the next day's list. And the next day's list. So silly! This week it was the two bills that aren't automatic drafts– the first we call in to pay & the other is online. I've had them on my list pretty much every day this week. I just paid them both in about three minutes! I probably spent way more time writing it down every day and then feeling guilty when I didn't get it done.
Refrigerator organization – I have an odd desire to label the inside of the refrigerator. I was putting the groceries away yesterday and I realized we throw stuff in haphazardly. As with all haphazard processes, this creates waste. We think we're out of something, but really, we just don't see it. Cheese is the worst – sometimes it's in the door, sometimes on a shelf, and sometimes in a drawer. It's time for pretty labels!
Old Goals Continued:
Some of my January & February goals were things that are ongoing. To help solidify those habits, I'm going to "reuse" a few as my March goals.
Finish the month with at least 16 new posts – Yikes, this feels like a stretch goal, but it is based on having new posts 75% of the weekdays during March. I'd like to increase it to 90%, then 100%, possibly with the assistance of some guest contributors. I should probably set a target date for those increases, but let's just focus on the 75% for now. 🙂
Exercise – Darn, this was one of my big weaknesses in February. Thankfully, I wasn't totally sedentary. My husband's employer has an awesome insurance program that provides a great discount if we wear pedometers to confirm that we have done 25 minutes of aerobic exercise, at least 10 days per month. But, I know how much better I feel (and look 🙂 ) when I'm doing some kind of resistance training too. Hello planks!
It doesn't really seem right to have a whole post without any pictures.  Even though it has nothing to do with my goals, I've conveniently got the cutest dog in the world. Maddie hasn't made a blog appearance lately, so here is a close up from last week. It was a glorious 60 degrees outside and we were making the most of it. This morning winter came back full force. The wind chill was -1 and it's snowing. We even had some thundersnow – have you ever seen lightening while it is snowing? Bizarre!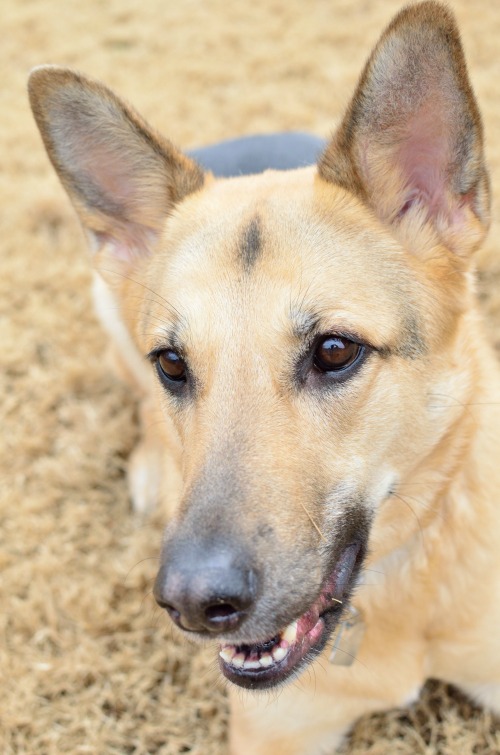 That's it for my goals this month, have you set yours?