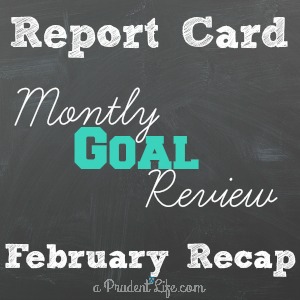 Well, February is over & I'm pretty sure it was the fastest month EVER. Did anyone else think that? I think all months should have 31 days. 🙂
If you missed the details of my February Goals, you can find the post here.
1. Drop Zone Reveal – Grade: Deferred  I could have made a reveal post with pretty pictures and posted it this month. Unfortunately, the island still keeps getting covered in papers & other junk. My new drop zone is sadly not working the way I hoped. I want to spend a little more time thinking through the challenges and making adjustments before I share it. Instead of looking at this as a failed goal, I'm considering it a GOOD thing that I'm exercising my word of the year (patience) and taking time to make it right instead of rushing.
2. Craft Area Organization – Grade: B  This has been so fun! I accidentally/on purpose expanded the scope from just the craft area to the rest of the room. The craft room also serves as a guest room a few times a year, mainly for nieces/nephews. I'll be revealing the whole room very soon! Have you seen all the projects I've posted from the room?
I turned two placemats into a pillow.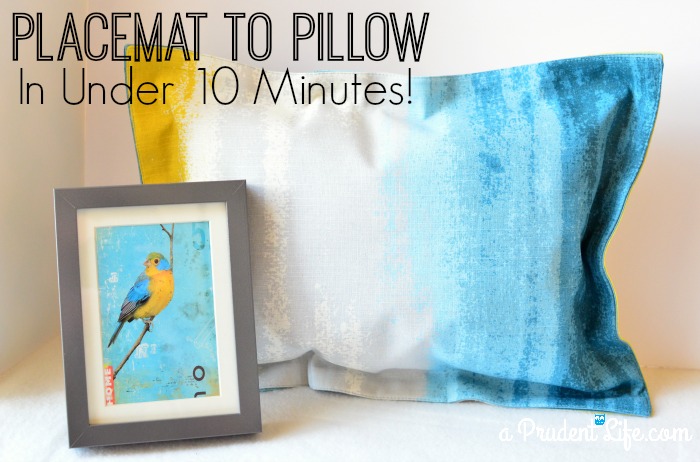 I turned an old frame into inspirational art.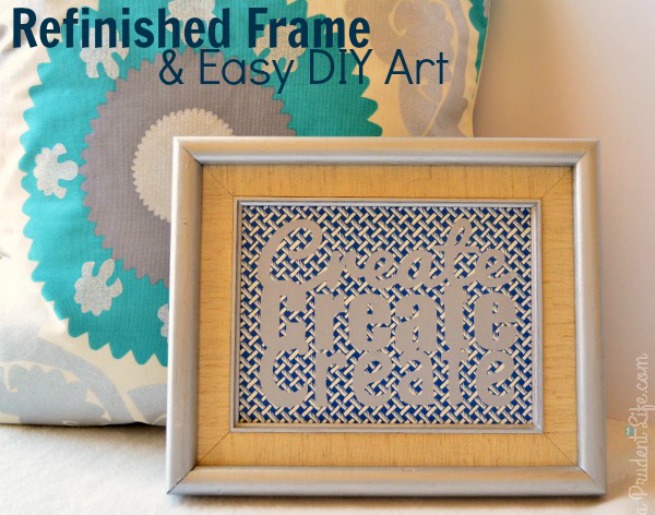 And my favorite project by far was my cork board/white board makeover. It was so easy AND budget friendly!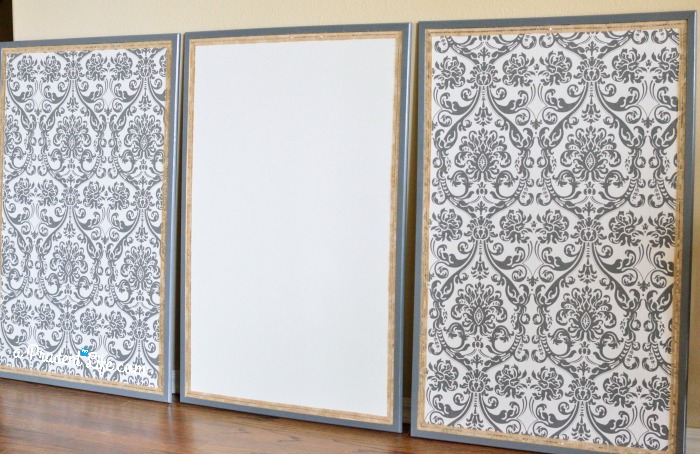 3. Online Exercise – Grade: Big F   Totally didn't happen. Not even once. I thought about it once or twice. I've got a few excuses, but I'm sure I could have better prioritized and got this done.
4. Read PAPER Books/Mags – Grade: Solid B   I didn't do that well the first week of the month, but I made a great recovery. Real Simple Mag- Check! I also started reading two books – The Tipping Point by Malcolm Gladwell & The Circle Maker by Mark Batterson. It is still hard to sit down and start reading when I feel like I have a million other things to do, but I'm remembering how much I love it.
Other February Fun
In my March goals post, I also told you about my new My Crafty Spot contributor gig! For my first post, I turned a plastic popcorn bucket into a classy herb garden. My next post on My Crafty Spot will be live March 11th!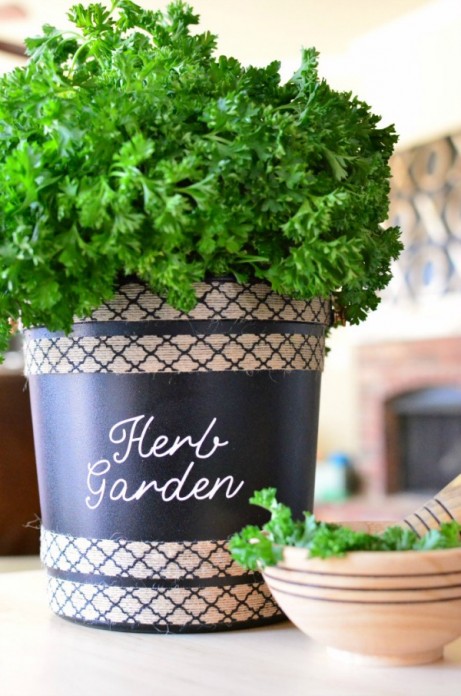 Two other incredible things happened in February!
In addition to My Crafty Spot, I am now going to be contributing to the Expressions Vinyl blog. There are so many fun projects that can be done with vinyl and Expressions Vinyl has the best variety! (affiliate link) My first post will be live March 5th!
The MOST mind blowing moment of the month involved me seriously thinking I was dreaming. I usually check  email on my phone as I'm still waking up in the morning. I was half asleep as I started reading one, and about half way through something clicked in my head. What I was reading sounded really familiar. My heart started beating faster and I quickly scrolled to the bottom of the email to confirm my suspicion. And then I sat up faster than I've moved in my life. And rubbed my eyes. And pinched myself. And scrolled back to the top to check the email address.
The email was from my FAVORITE "big" blogger. What?!? She emailed ME? OH MY GOSH. She wanted to know if she could feature one of my posts as a reader space.  Um, yes, PLEASE!  The post will be live on her blog March 5, so I'll share the details then 🙂
Enough about me! Did you have a good February?