Decorating can be a challenge to anyone, but when you're in a rental or dorm and can't make permanent changes to the space, things get even harder.
But that doesn't mean you should just be content with bland surroundings that don't show off your personality!
Or maybe you are stuck and scared to make the wrong decision in your decor. You can move full steam ahead knowing all these projects can be easily undone!
One example I used in our kitchen was removing two cabinet doors and using contact paper as a backing to make the section look intentional.
Here's what it looked like before: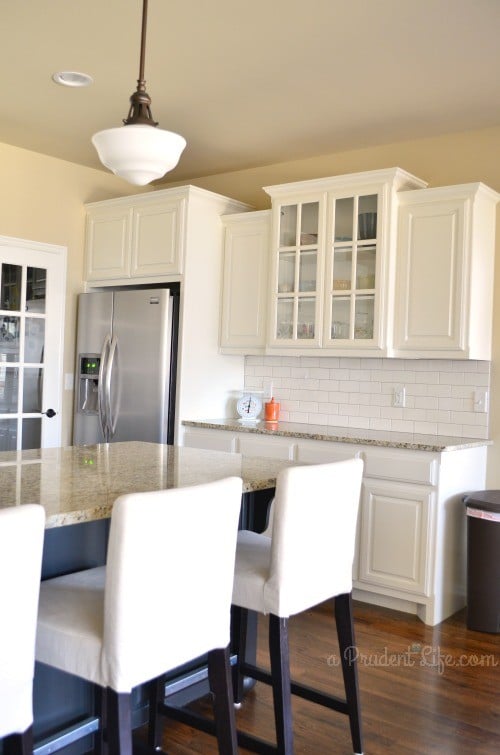 It was nice, but pretty boring and definitely didn't feel cohesive with the other rooms in the house that we've decorated. While there are more major changes I'd like to make in the kitchen, they aren't going to be in the budget for awhile.
I've learned that by making smaller, non-permanent changes, I can still change the whole feel of a room!
Here's what the kitchen looks like now.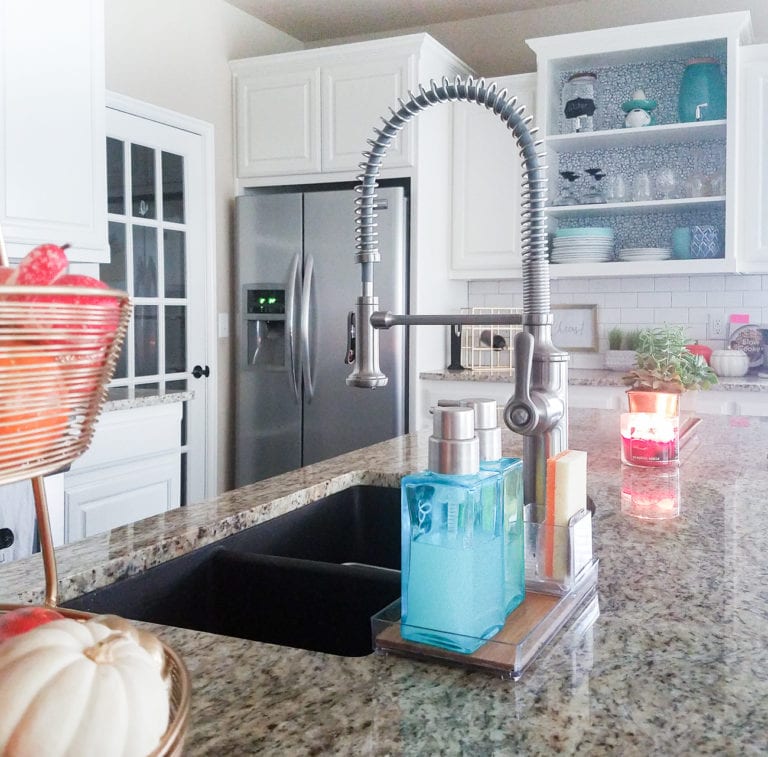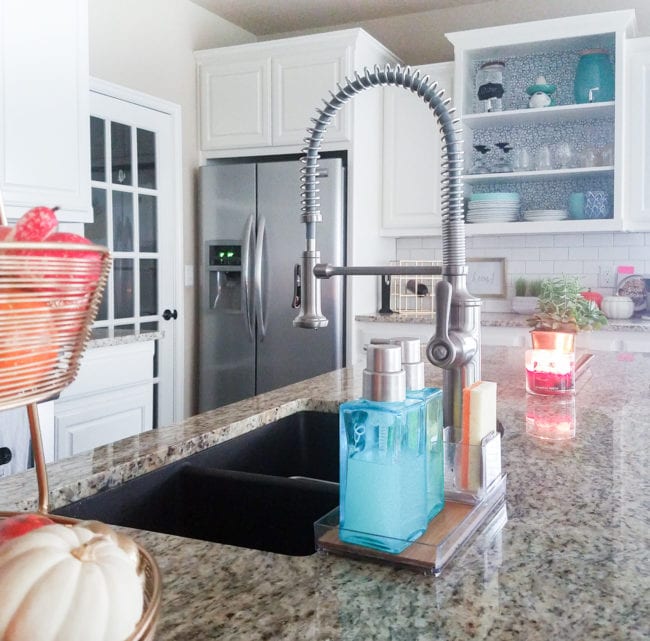 Can you believe what a difference removing the doors and adding the contact paper made? I changed what we stored in these cabinets as well, which helped add pops of color without being overwhelming.
I shared more ideas for decorating when you can't make permanent changes over on the apartments.com blog today. I hope you'll pop over and check them out!

In 2013, Melissa founded Polished Habitat to share her passion for intersecting style and function to make everyday life more beautiful and less stressful.

She does this by sharing easy home organization tips, home decor tutorials, and creative ideas to help readers think outside the box, no matter their budget.

Her work has been featured in print in Better Homes & Gardens and Room to Create Magazine, and online by HGTV, House Beautiful, Buzzfeed, & more.

In 2018 & 2019, Melissa was named as a Style Maker by Better Homes & Gardens. In 2019, Polished Habitat was shortlisted for the Amara Blog Awards Best Interior Styling Blog - International.

Latest posts by Melissa George (see all)