It's Craft Lightning challenge time again! Last month, we were tasked with creating a great teacher appreciation gift in under 15 minutes. This month, the topic was open. Any craft that could be completed in under 15 minutes was fair game. I've been traveling more than usual lately, so I came up with some really easy & cute luggage tags. They only took 5 minutes to make!
I started with Scotch ID Badges, which come with loops perfect for luggage. You can find them in office supply stores or on Amazon (affiliate link below). Amazon sells a 5 pack for $5, so these luggage tags would be really affordable gifts!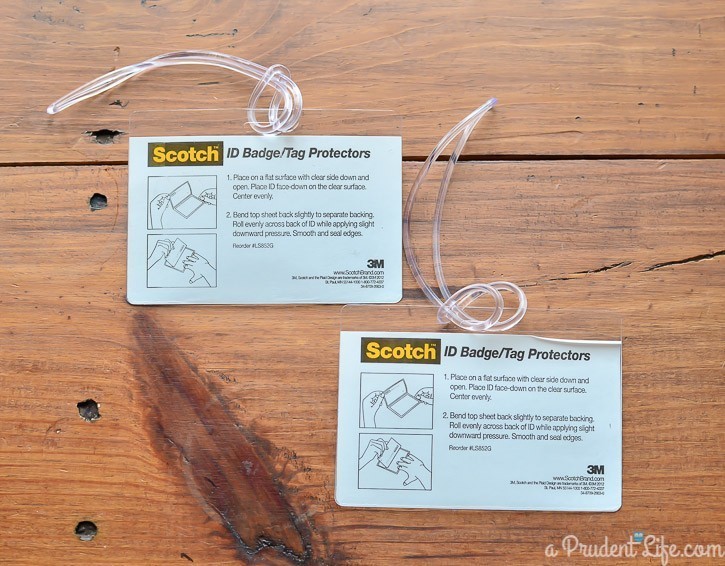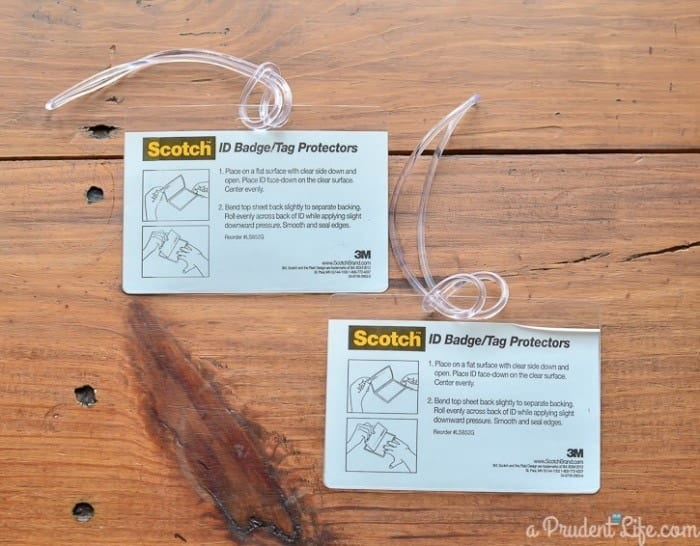 The only other supply I needed was some washi tape from my stash. For my first tag, I picked hot pink & bright orange so my bag would stand out in baggage claim.
I applied the tape in stripes to the inside of the badge holder. I realized quickly that this works best if you leave the white paper on the sticky side of the badge until you are done taping. I overlapped the tape on both sides of the badge so I could trim them into one neat line.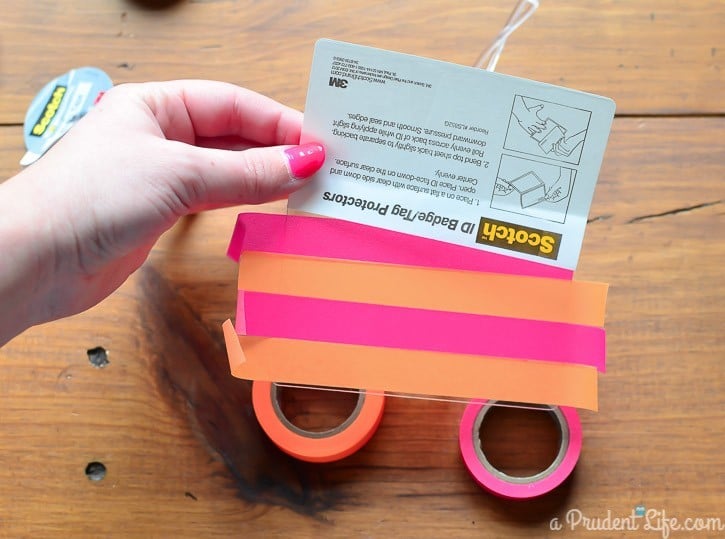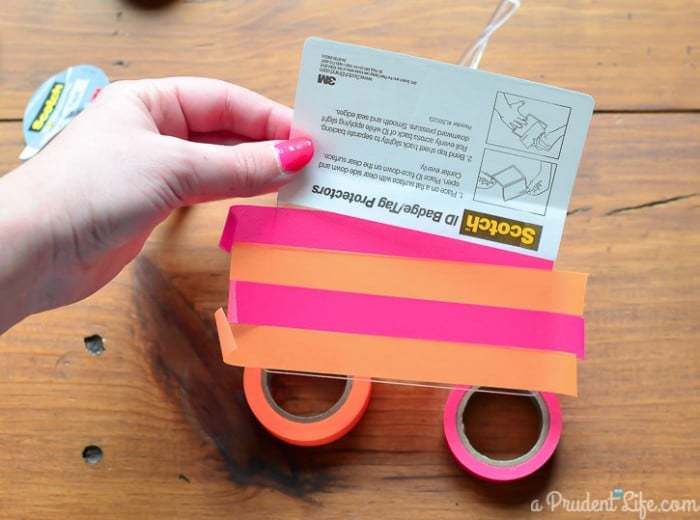 Next I printed my name and phone number and cut them out with craft scissors. I put the print out on top of the washi tape, and then removed the paper backing of the badge holder, which sealed everything together.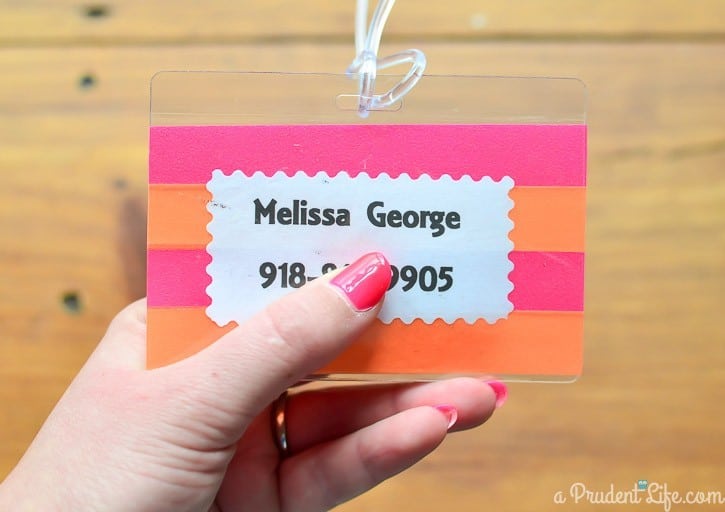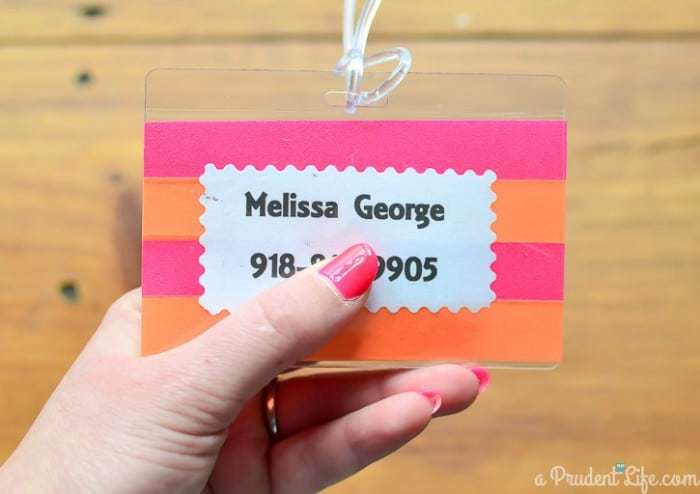 And that is all it takes to make a custom luggage tag! I found some really cute Scotch passport stamp washi tape and used it to make a second tag.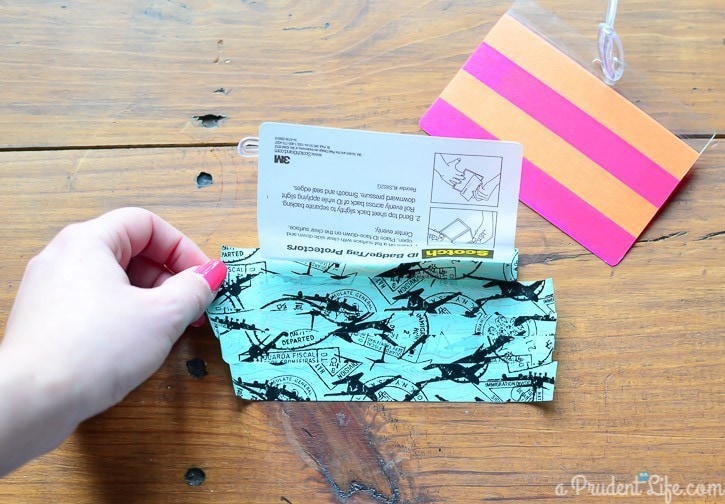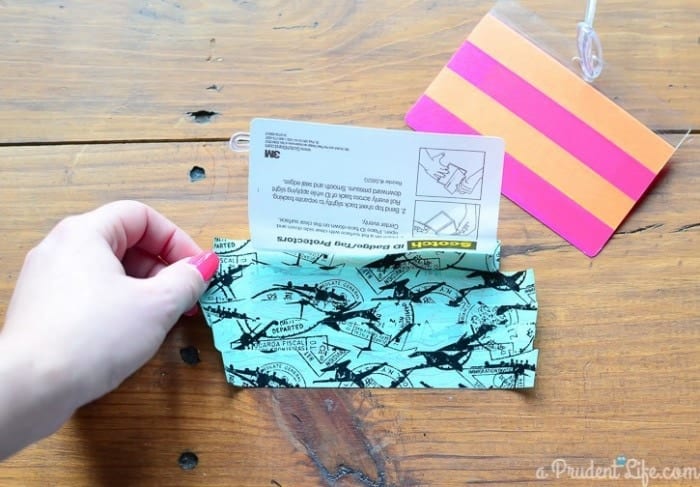 I tried them out on the suitcases and they look great! Of course poor Maddie was confused and convinced someone was coming to pick me up and take me away.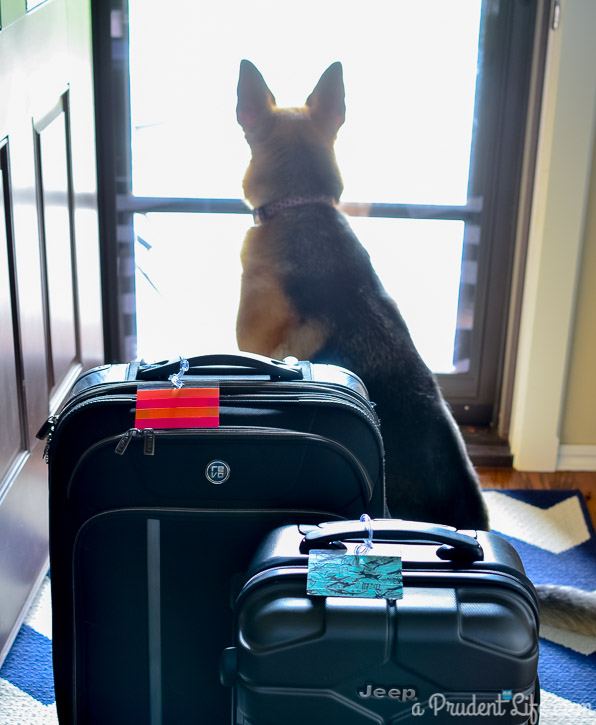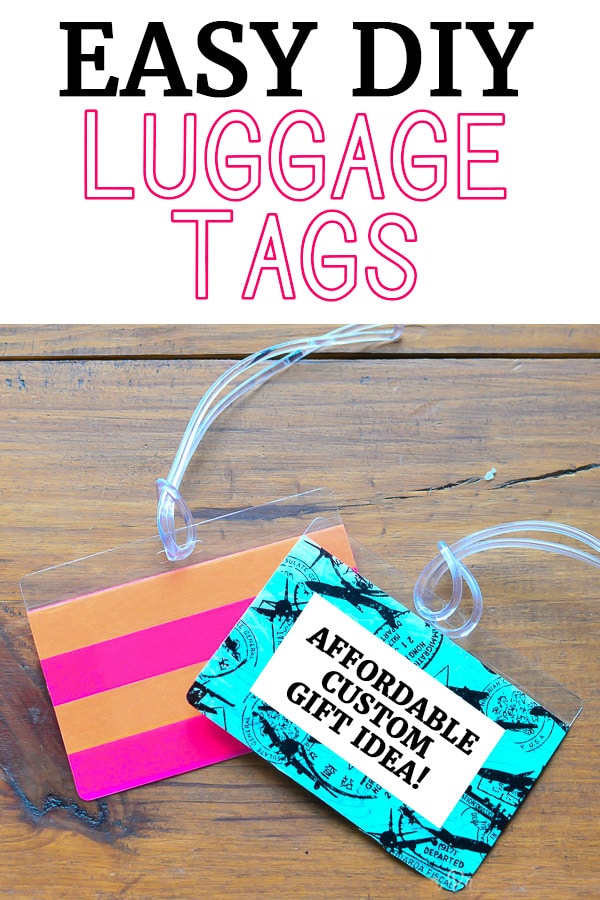 Don't forget to stop over and visit all the other Craft Lightning Projects!