This entertaining guide was written with sponsorship from Head Country, but all content, opinions, and love of their BBQ sauce are my own.
A few weeks ago, I shared some ideas for keeping the house ready to entertain friends for coffee or wine at the spur of the moment.
But what if you're hosting a holiday gathering over dinner time?
The very first time we had a Christmas party for friends, almost every wife attending commented that they'd be to0 stressed to ever host at their home.
That fear is totally relatable and understandable, but also worth overcoming! Parties don't have to be fancy or stressful to be a big success.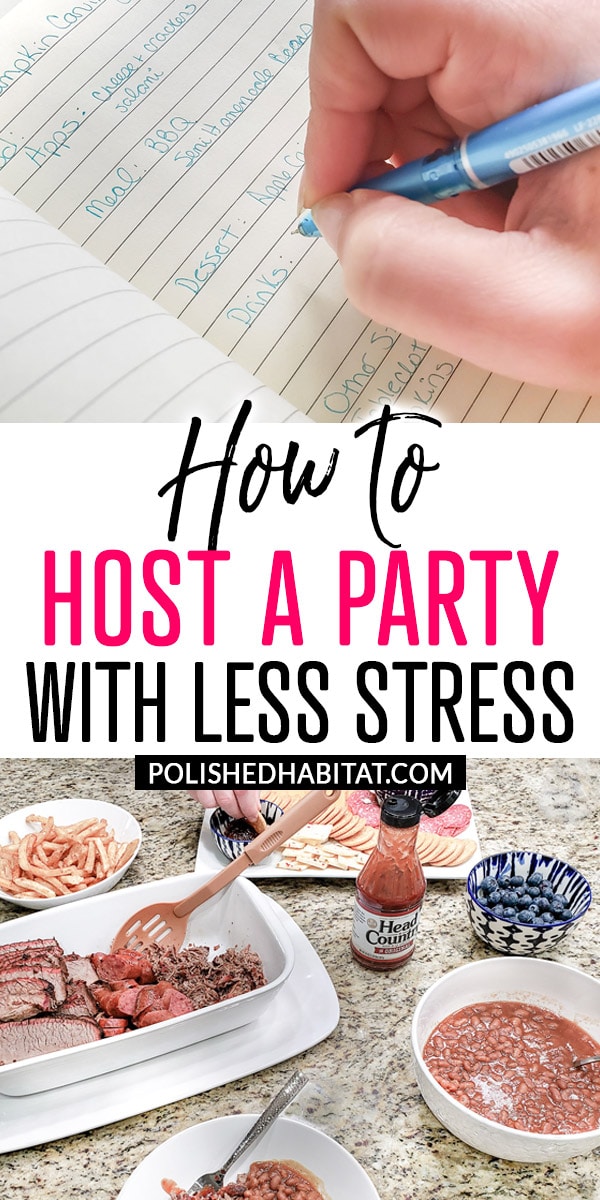 Tips for Hosting a Party – The Less Stress Way
Have you ever been to a party where it's clear the host or hostess is NOT having a great time? It's so awkward!
I'm certain I've slipped into that mode on occasion, but I do everything possible in advance to make sure I can enjoy myself during the hours we have guests.
Planning Notebook
The number one thing I do to reduce planning stress is getting things out of my head and onto paper.
It works well to designate a notebook page for each of the 4 sections I'm covering in more detail below – Food, Drinks, the House, & Guests.
Each page can start with brainstorming and then be used as a checklist as you finalize plans. As soon as you think "I need to remember to…" grab your notebook, jot it down, and then you can go about your day.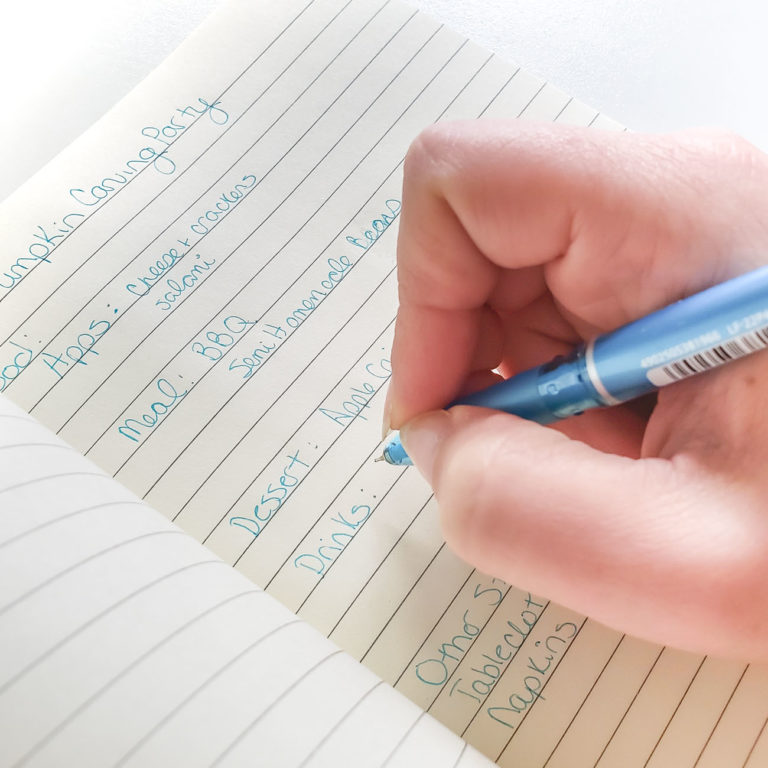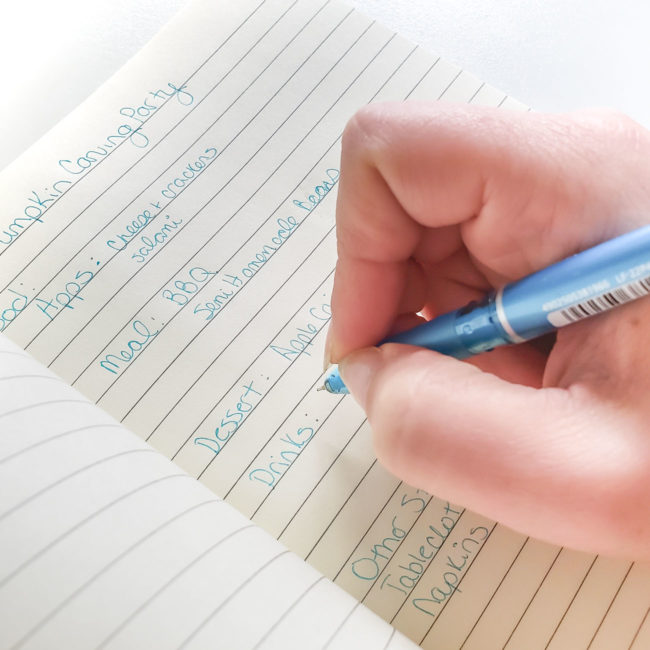 The Food
Does the cooking part of hosting cause you stress? My favorite option is to go with a semi-homemade menu.
We had a pumpkin-carving party last weekend and the food was a big hit despite being very little stress for me!
As an appetizer, I put together a very basic, 10-minute cheese board. All I needed was crackers, cheddar, pepperjack, Boursin, and a little bowl of brie with a scoop of purchased fig jam on top.
I even found some pre-cut salami slices to add with no extra work required.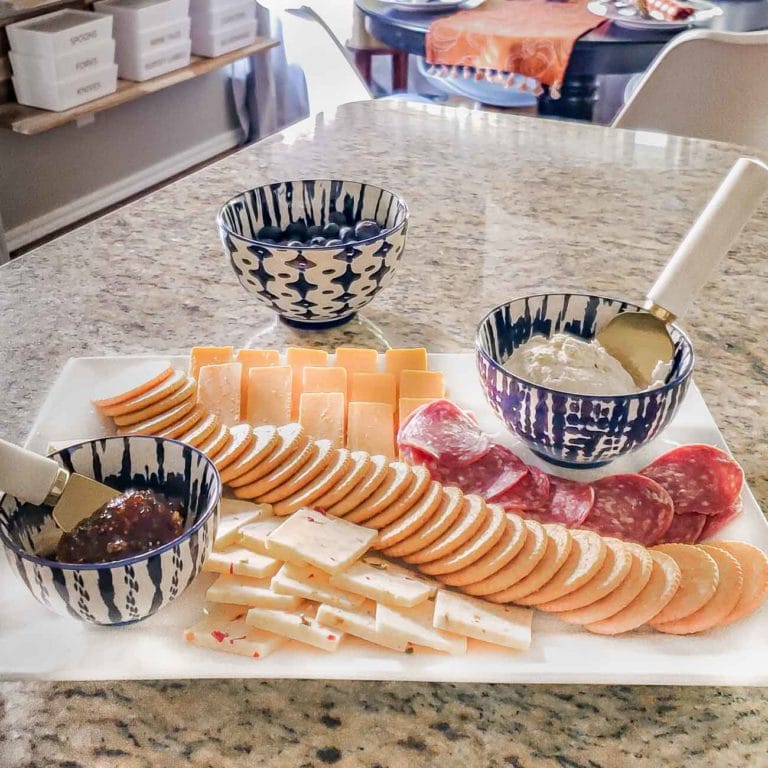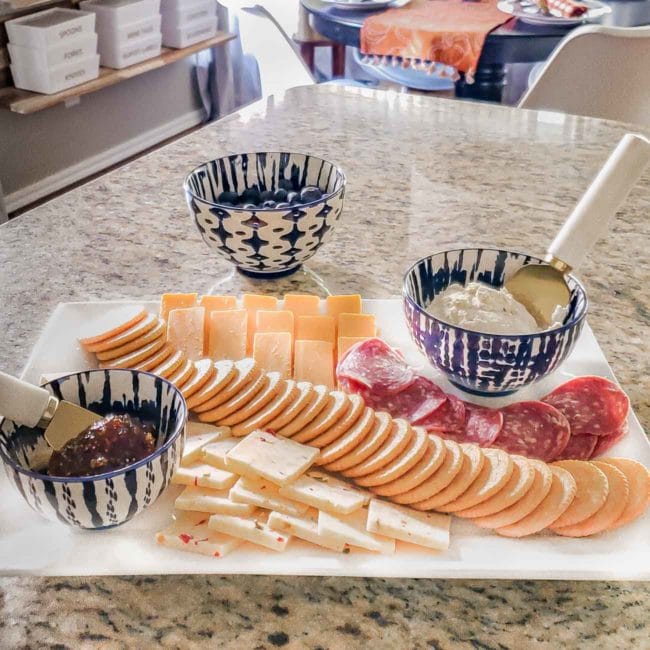 I set up the board a few hours before the party and then stuck it back in the fridge. I like having it ready to go so guests can snack while I do any final dinner prep.
Semi-Homemade Dinner Hacks
I enjoy serving something I've made, but I don't always have time to cook from scratch. For our pumpkin carving night, I started with generic canned baked beans and then took 2 minutes to tweak them.
After putting the beans on the stove over low heat, I added a 1/4 cup of Head Country Original BBQ sauce. Adding Head Country to anything makes it better!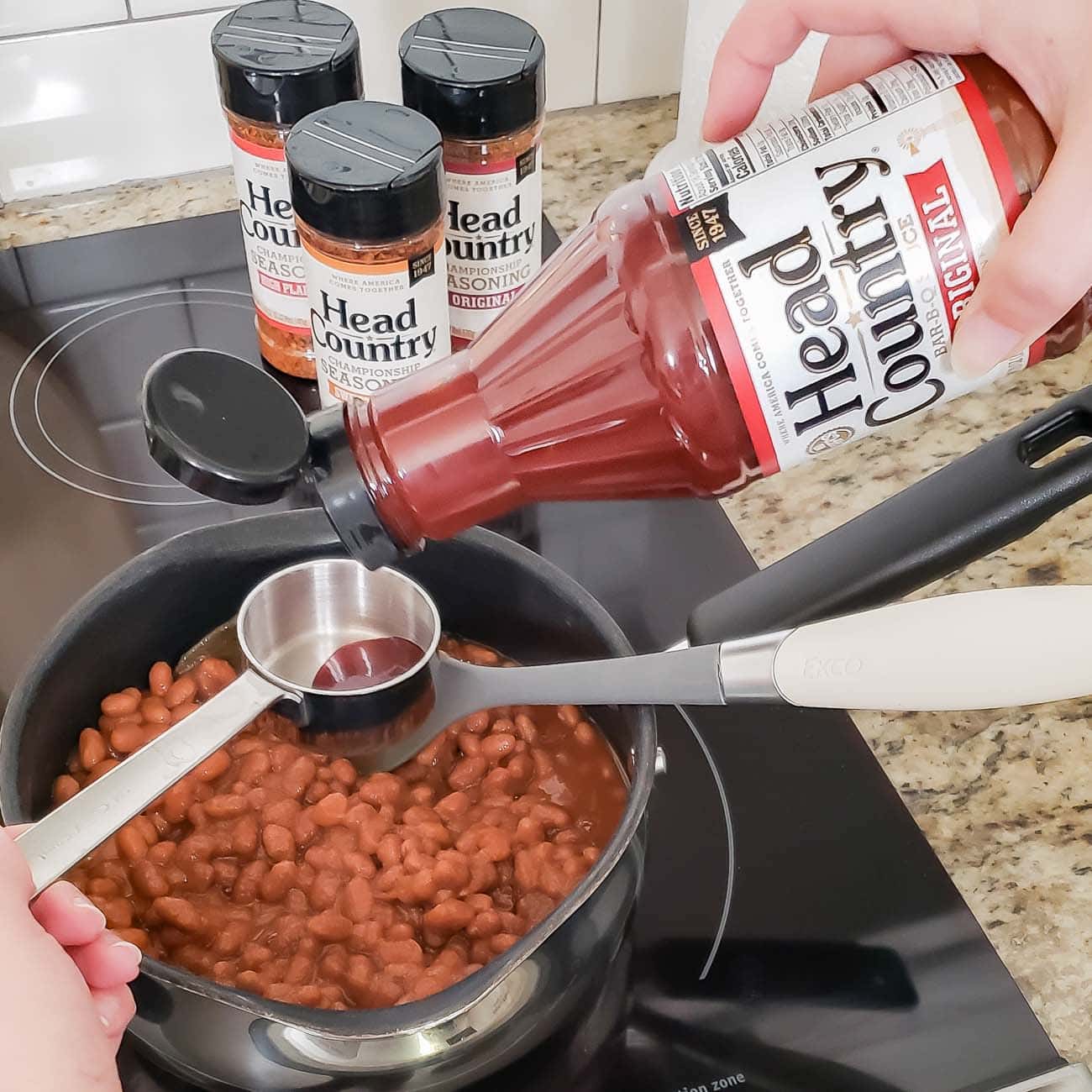 For a little extra kick, I added a teaspoon of Head Country Sweet & Spicy seasoning.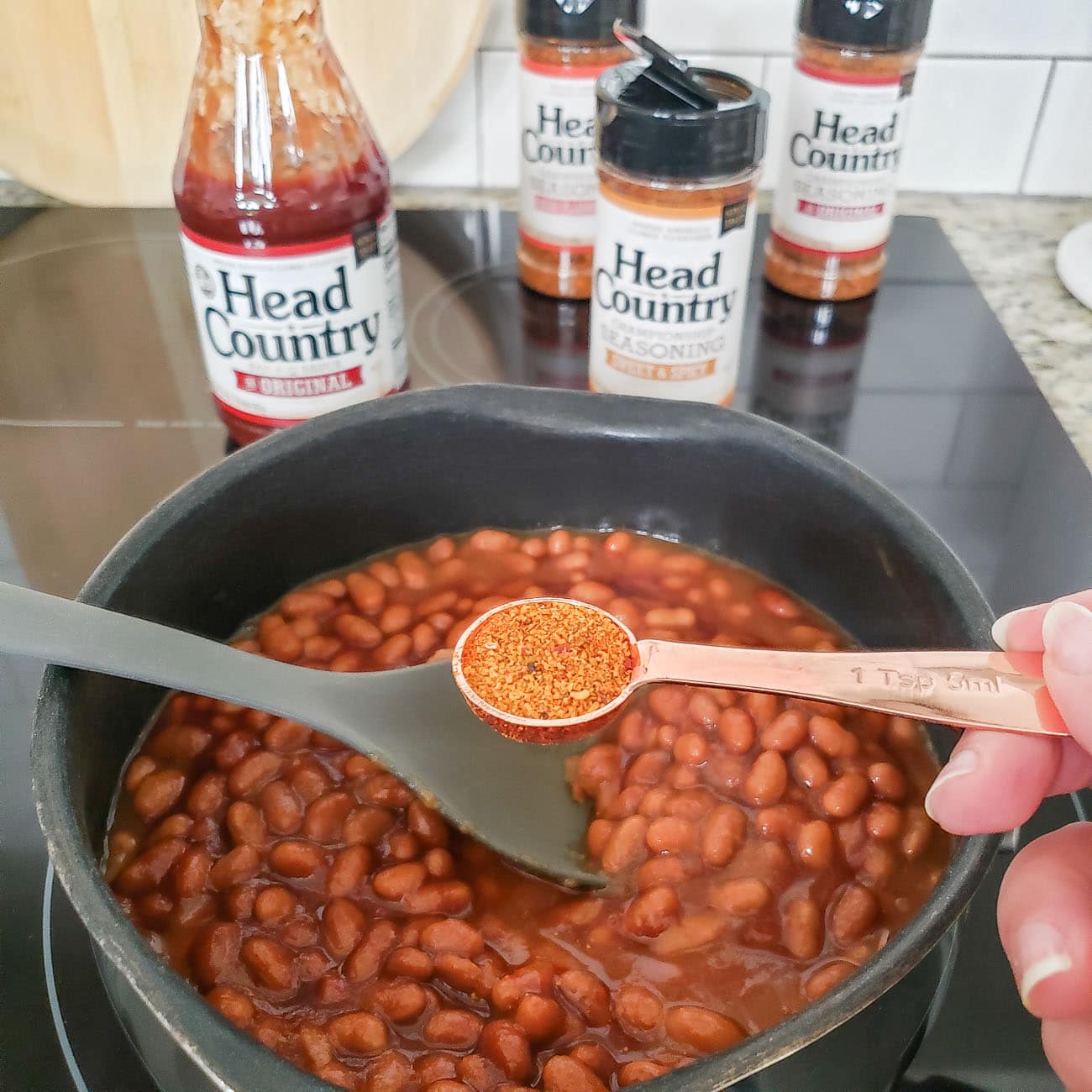 After stirring everything together, I let the beans simmer on low heat for 15 minutes. They tasted like I made them from scratch, but it only took a couple of minutes of hands-on time.
If you haven't tried it, Head Country is the BEST BBQ Sauce. We've used it for as long as I can remember, so I was excited to share it with you and get a chance to try out their seasonings. They're just as great as the sauce!
For the main course, we ordered a family pack from a local BBQ restaurant. Instead of serving it with the restaurant's sauce, we used Head Country to compliment the beans. Mmmm!
While it's totally okay to serve the food right out of the containers it comes in, I like putting it all in white servingware.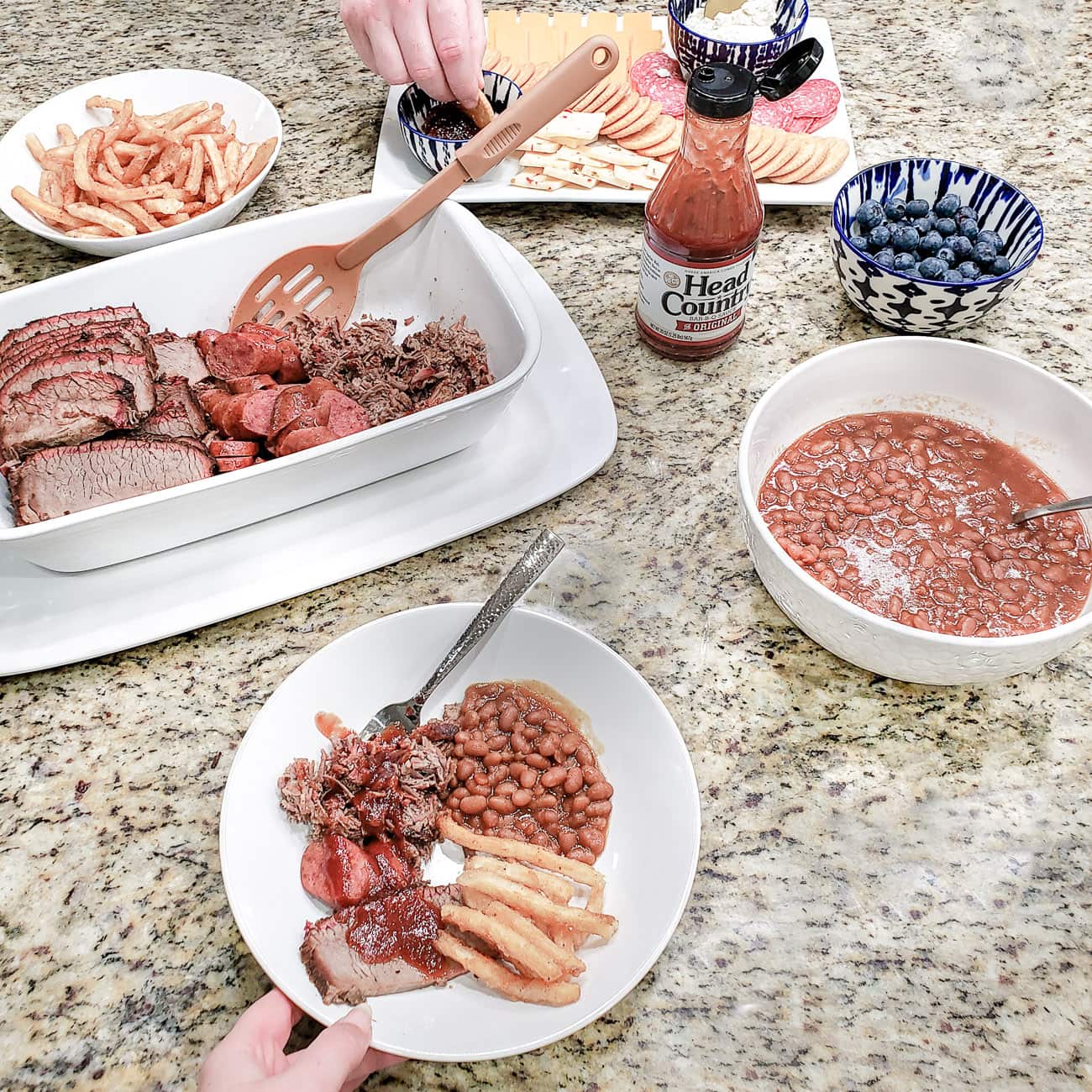 I never pretend to have cooked anything we order in, but seeing the spread in pretty containers on the counter makes me happier and in turn, less stressed.
If the thought of washing the extra dishes makes you MORE stressed – skip this step!
The whole dinner was ready in under an hour, and that included driving time to go pick up the meat.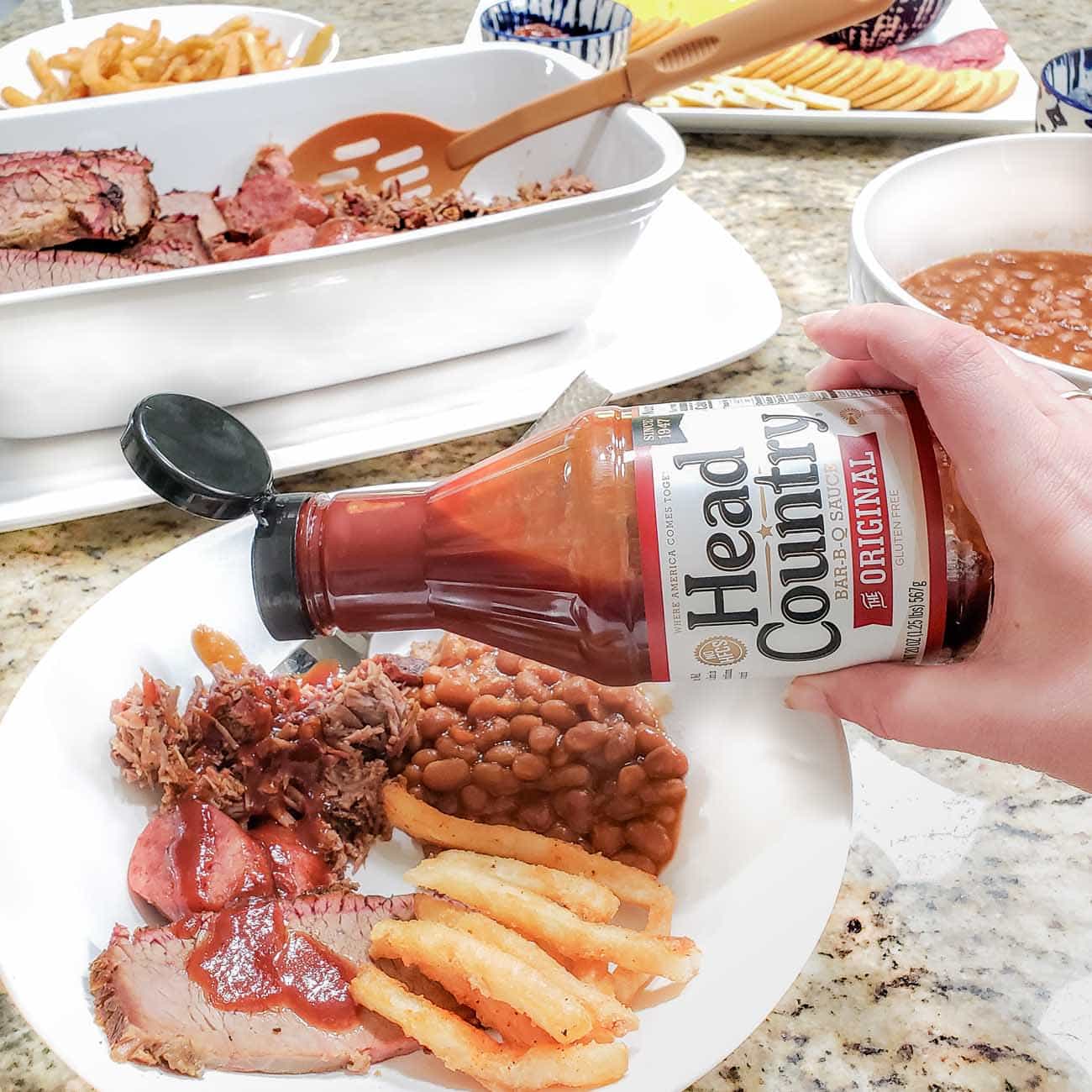 Based on the guest's reactions and the dinner's deliciousness, you would have thought we had been slaving in the kitchen all afternoon!
Be sure to track your menu and grocery list in your notebook. And don't forget to add ice to your list!
Drinks
I'm a big advocate of making drinks easily accessible for guests to refill on their own. When someone arrives, we'll offer them options and do the quick spiel on where to get more.
Adding an ice bucket on the counter, along with water in a dispenser is helpful so no one has to figure out the fridge.
While I'll definitely offer to get a refill if I see someone with an empty cup, I'm not actively trying to keep an eye on all the glasses in the house all night long.
If you're serving alcohol, I also recommend having a non-alcoholic, festive drink available in addition to water. Cranberry Ginger Ale is usually a hit.
Another little stress reliever for me is that I set up the kitchen the same way each time we entertain. Drinks, utensils, and napkins go on the side counter and food goes on the island.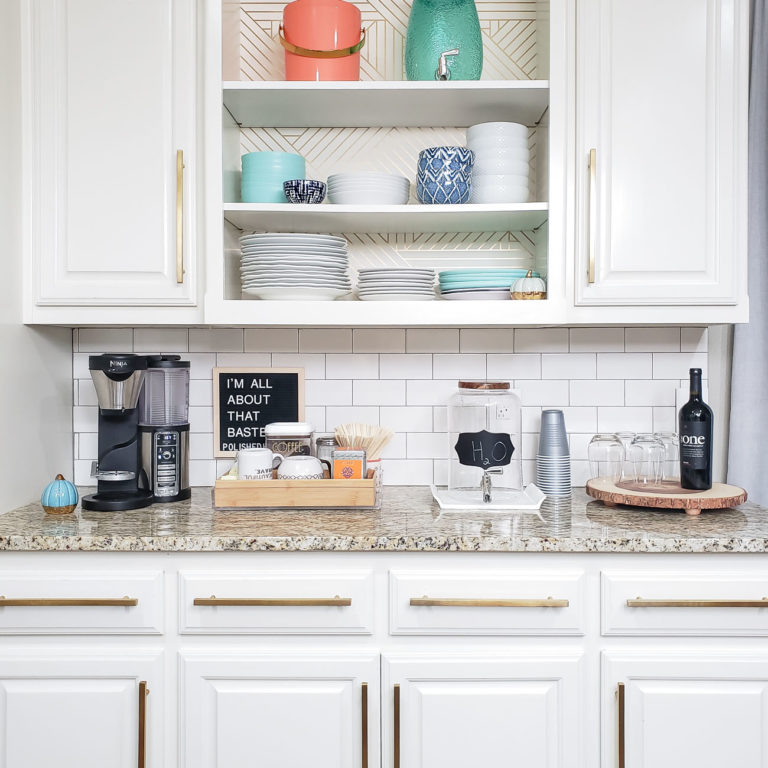 The House
As soon as you decide to host an event, make a checklist of everything you need to tidy around the house in your notebook. Work on it a little each day the week before the party.
I try to finish the house cleaning the day BEFORE a party so I'm not laying in bed the night before thinking about an overwhelming task list. Plus, waking up to a clean house starts the day off right!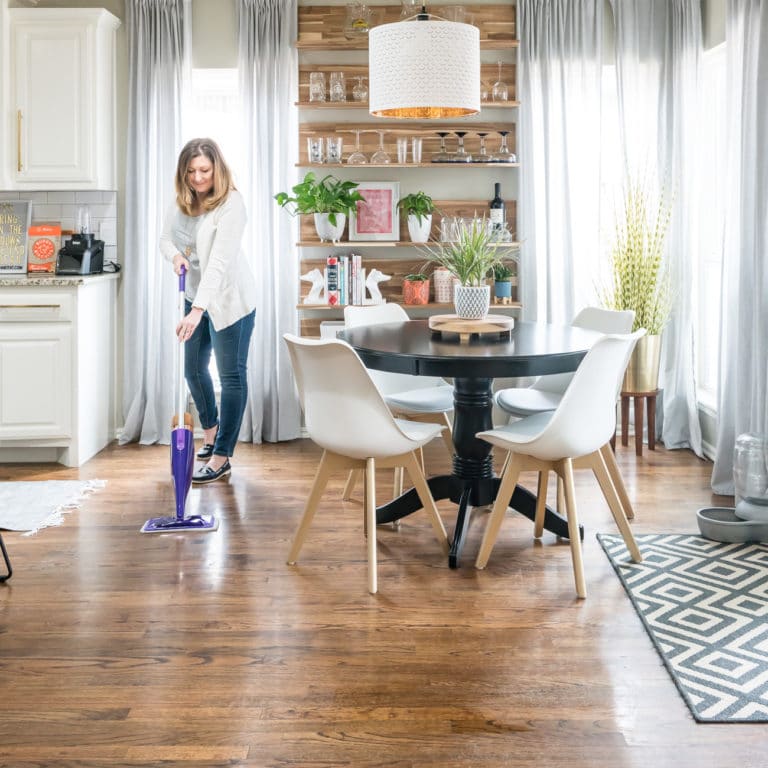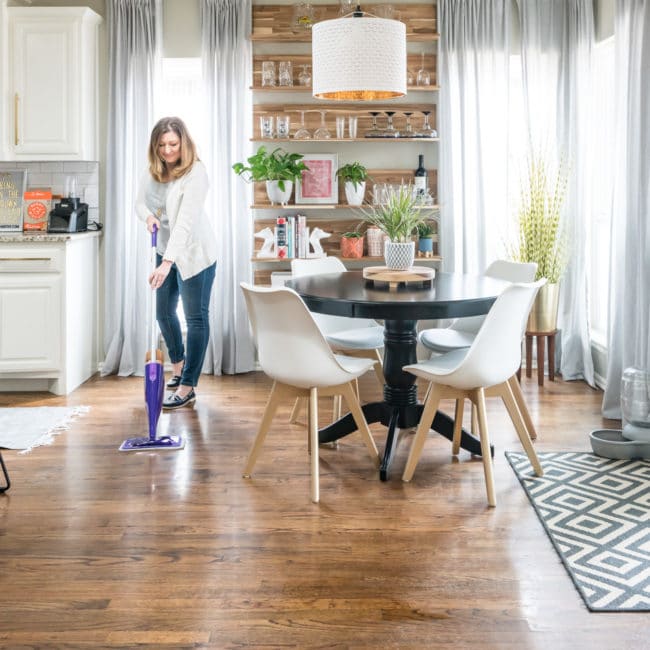 Here's the thing – no matter what you do, it's unlikely that your house will ever be 100% perfect in your eyes. And it does NOT need to be perfect to invite people in!
We tend to judge ourselves to a high standard and give a bit more grace to others, which means most people are also giving us grace and just thankful for a fun night out with friends.
The Guest List
While I'm making the guest list in my notebook, I'll also include if they have any known food allergies/restrictions to help with menu planning.
If we're inviting friends from different aspects of our life (work, church, long-time friends, etc), I try to make sure everyone has a connection to at least one other invitee.
It's great when they actually know another person coming, but if they don't, I'll consider who they have something in common with and make introductions. For example, I'll bring up their shared love of dogs, college football, or whatever else I can think of during the intro.
This approach helps get the conversation flowing and lets you step out to check the food and mingle with others without feeling like you are abandoning someone.
Worrying about everyone having a good time is probably my biggest source of stress, so having a plan in this area helps!
If you use your notebook for food, drinks, the house, and your guest list, I'm confident you can plan and host a successful party with less stress this holiday season or anytime throughout the year!
Gus is ready for us to entertain again soon!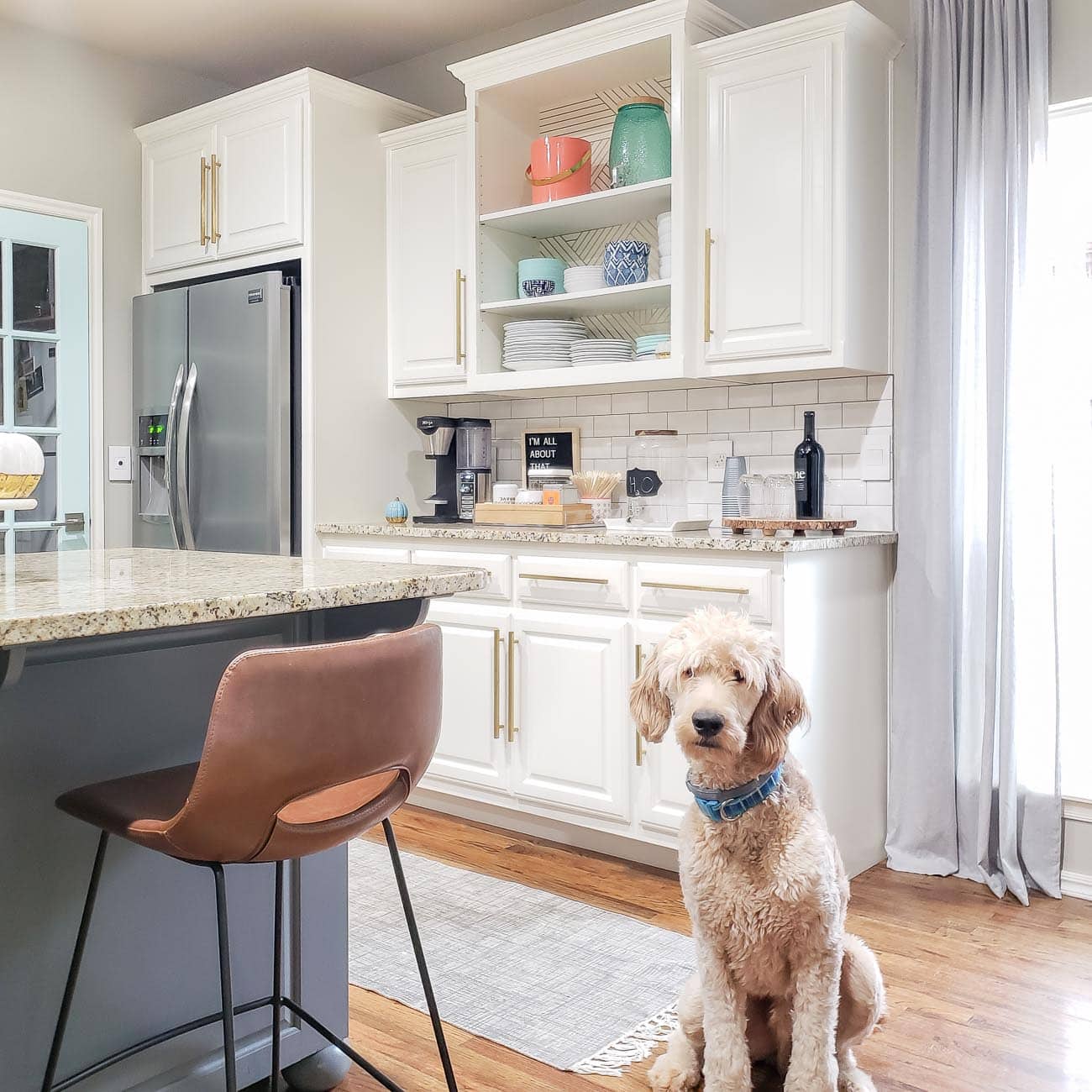 Thanks to Head Country for helping me encourage you to entertain friends and family more often. Find a store near you to pick up your own BBQ sauce and seasoning today!