Sometimes the rush of Thanksgiving prep and the kick-off of the holiday season can overshadow the joy of taking time out to be grateful.
I already shared some fun fall letter board ideas this year, but I thought swapping the boards to quotes specific to Thankgiving might prompt me to SLOW DOWN for a moment each day when I see them.
Or even better, they may make me laugh and relax as I walk by!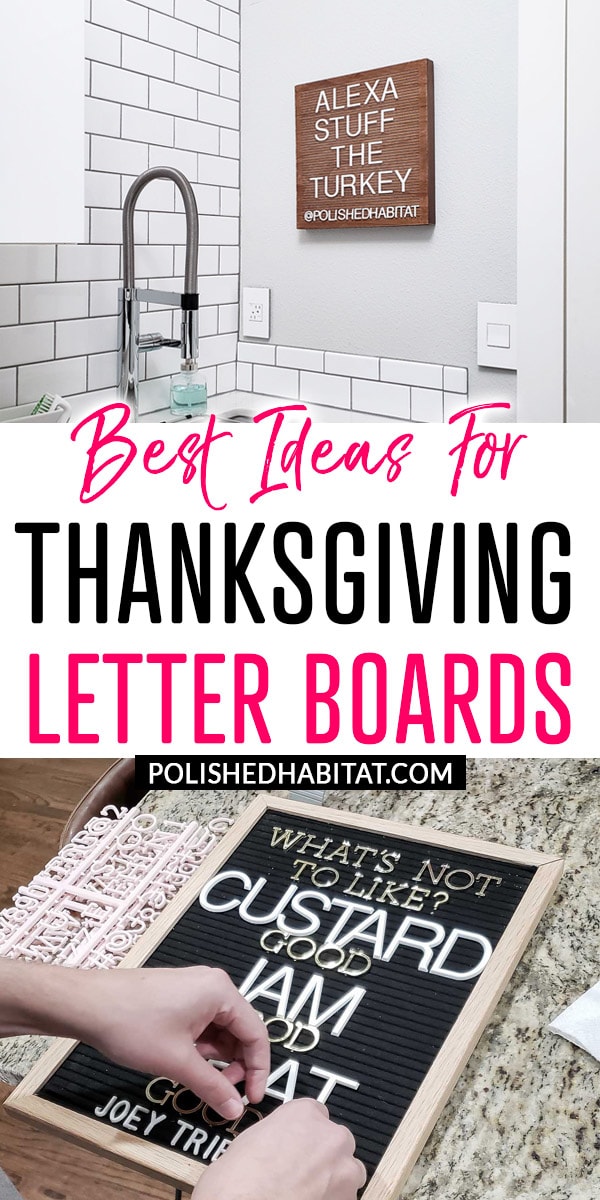 Following Alexa, Wash the Clothes and Alexa, Rake the Leaves, I needed another fun saying for our wood letter board. I love Thanksgiving, so thought I didn't want to outsource any of it to Alexa.But then I remembered the somewhat gross part that I'm thankful I've always avoided. Prepping the turkey!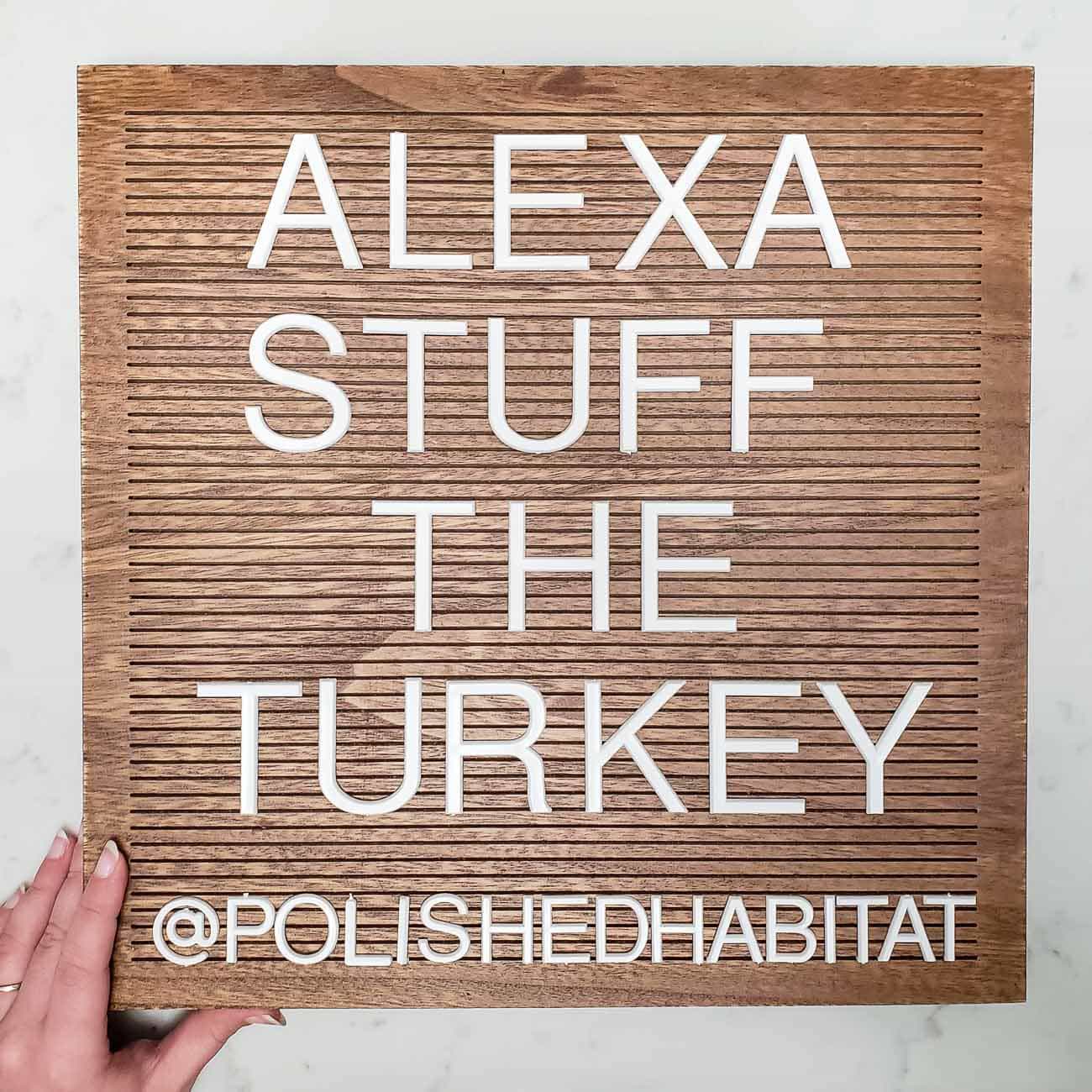 Speaking of turkeys, I swapped out a kitchen board and now it makes me hum Carly Rae Jepsen.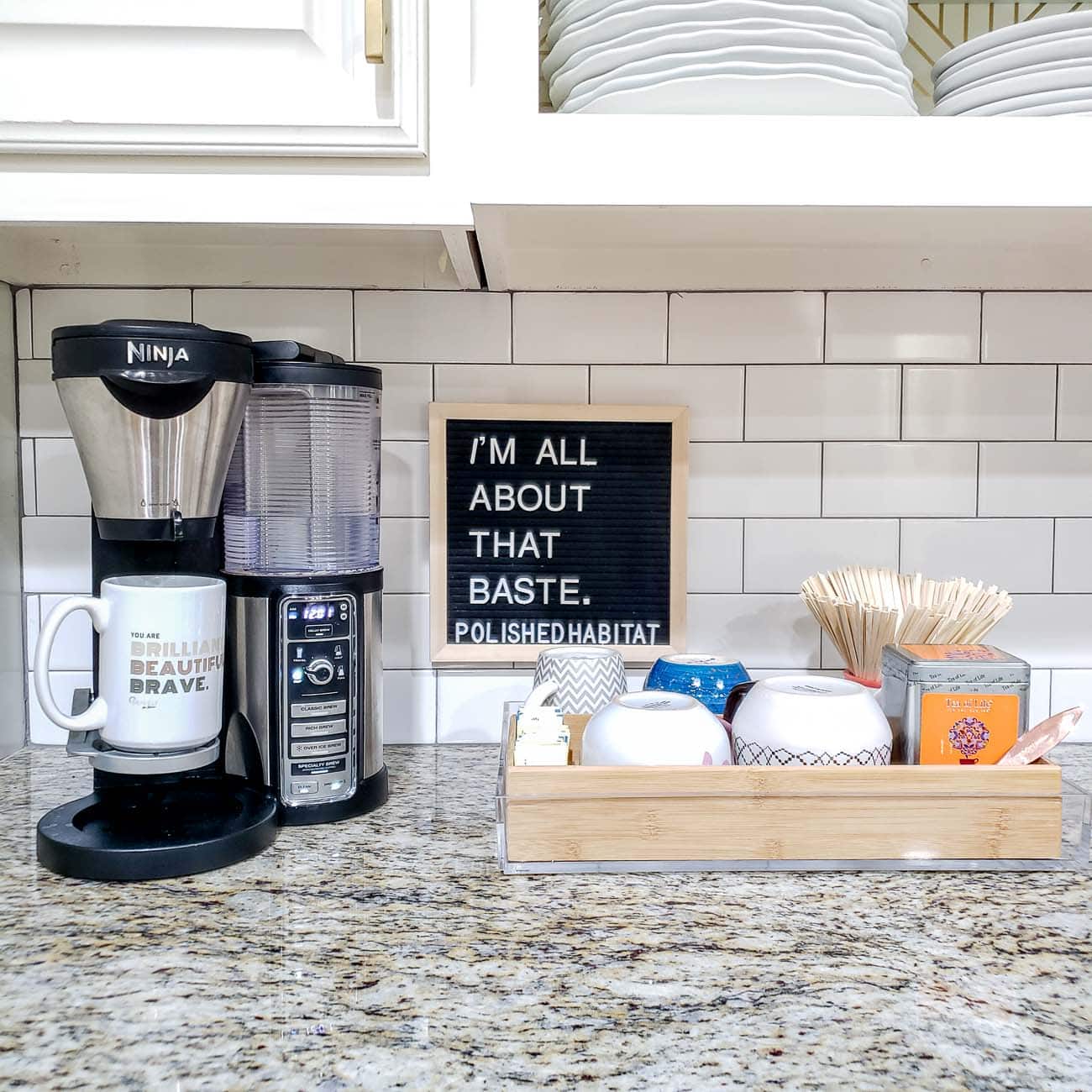 I ordered a new
black felt letter board bundle
from Amazon last week because it was such a good deal.I wanted to test it out and can confirm it's the perfect starter kit (or 6th letter board if you've got a collection / obsession going like me.) The little clippers in our bundle didn't work, but I've always used scissors so that wasn't a big deal. I was more excited about the fact that it came with an organizing container and a little easel!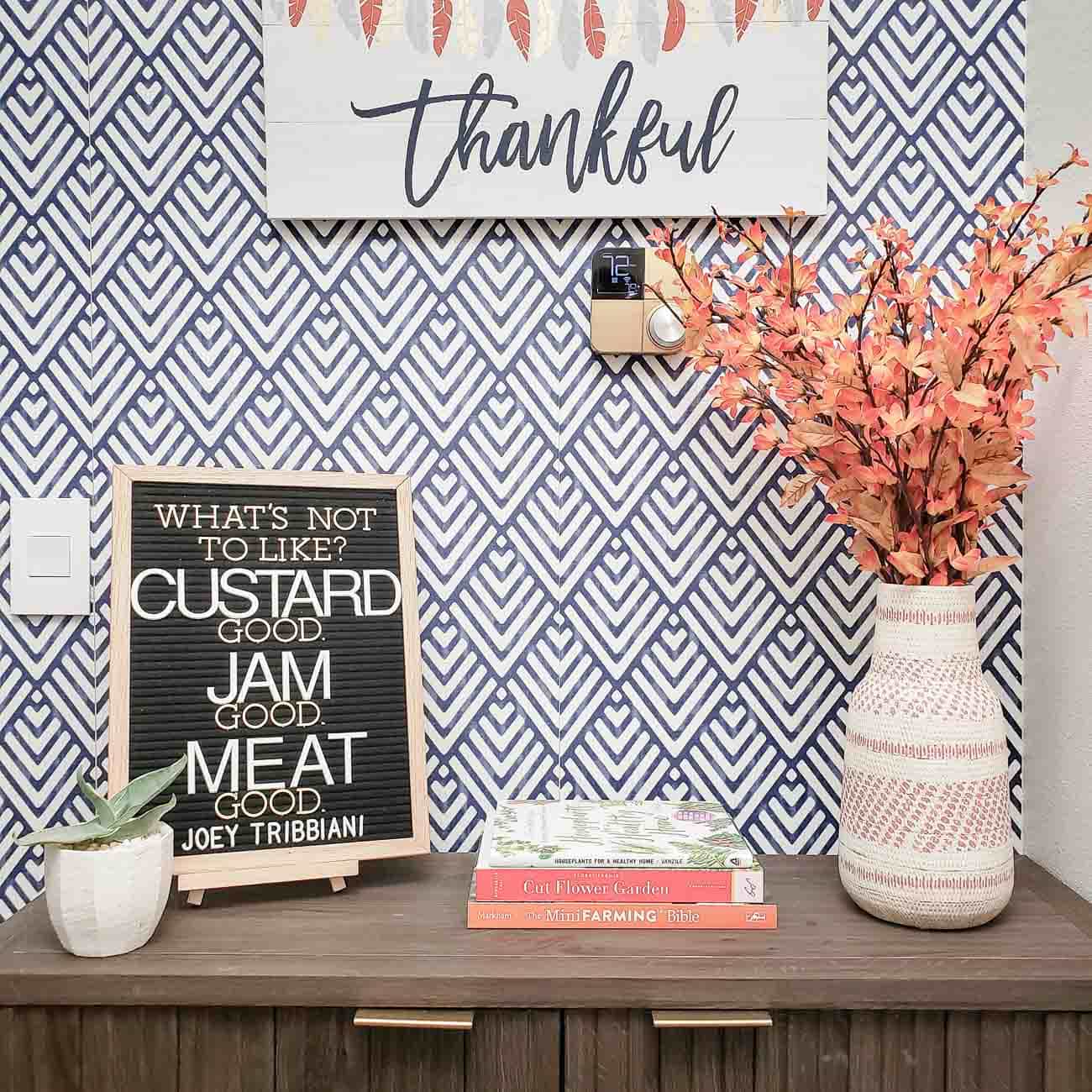 The easel makes it so easy to add a board to any flat surface as part of our home decor.
We ended up doing some letter mixing and matching of gold letters and 2″ white letters to create a great Friends quote from the Thanksgiving episode where Rachel makes a Trifle…using two different recipes after pages stuck together.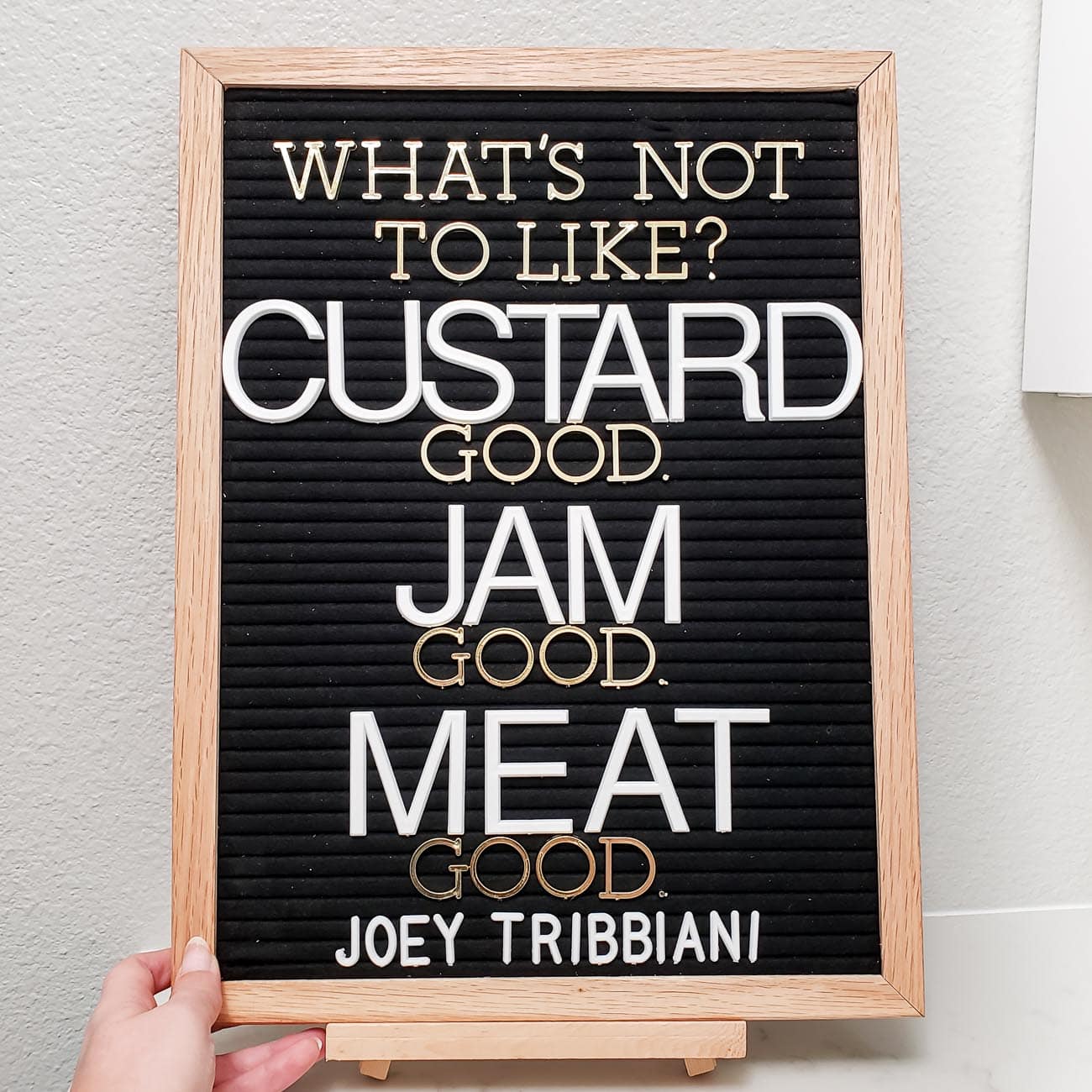 Continuing the TV show quote theme, I had to including a Gilmore Girls Thanksgiving episode classic.
For the first decade of our marriage, we could totally relate to the time Rory and Lorelai had to attend four Thanksgiving dinners.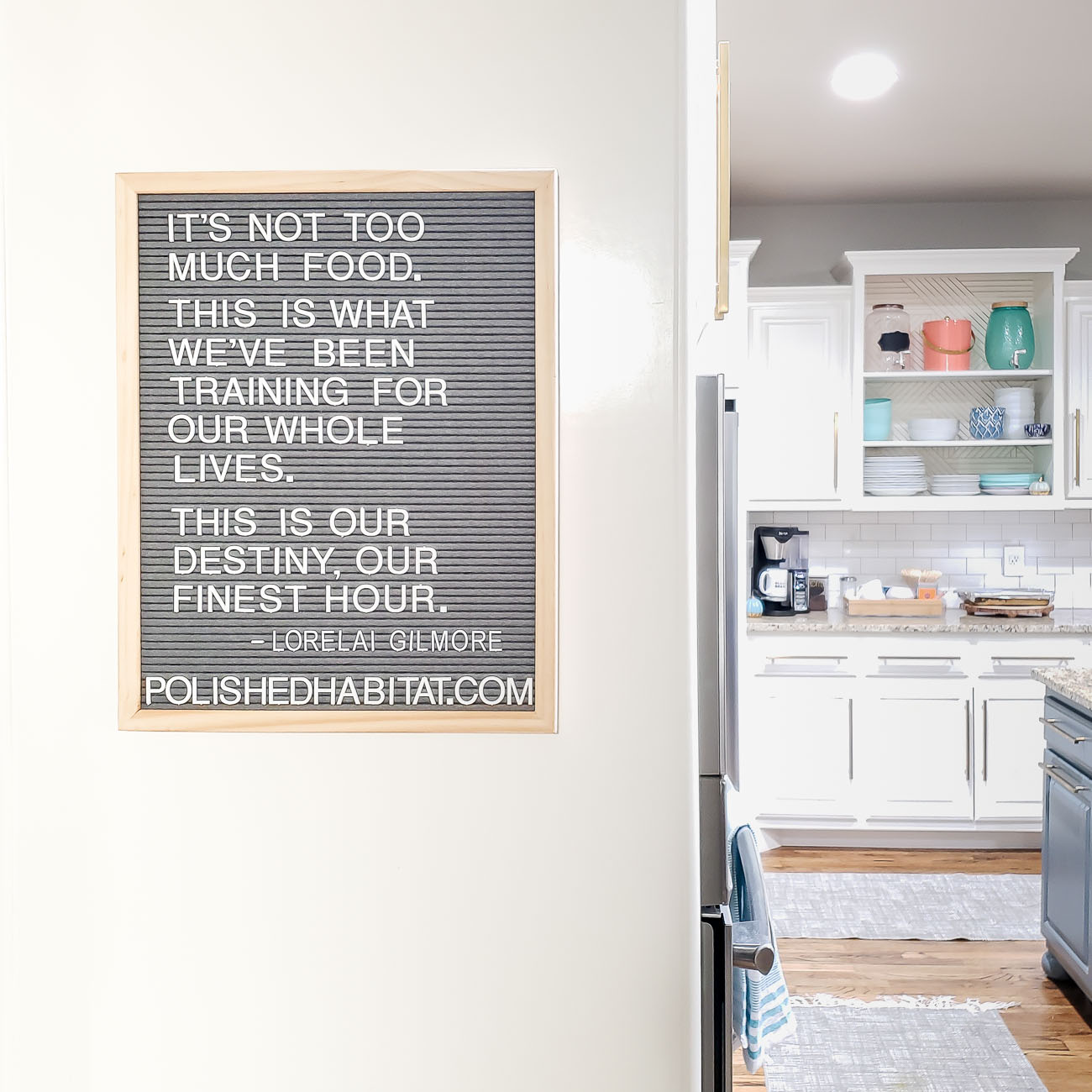 If you're in the multi-dinner crowd, start your training now! I always had to keep in mind that we were beyond lucky to have so many places to be because it was stressful.
Now this quote reminds me to be thankful that we get to stay at one house and play games after we eat.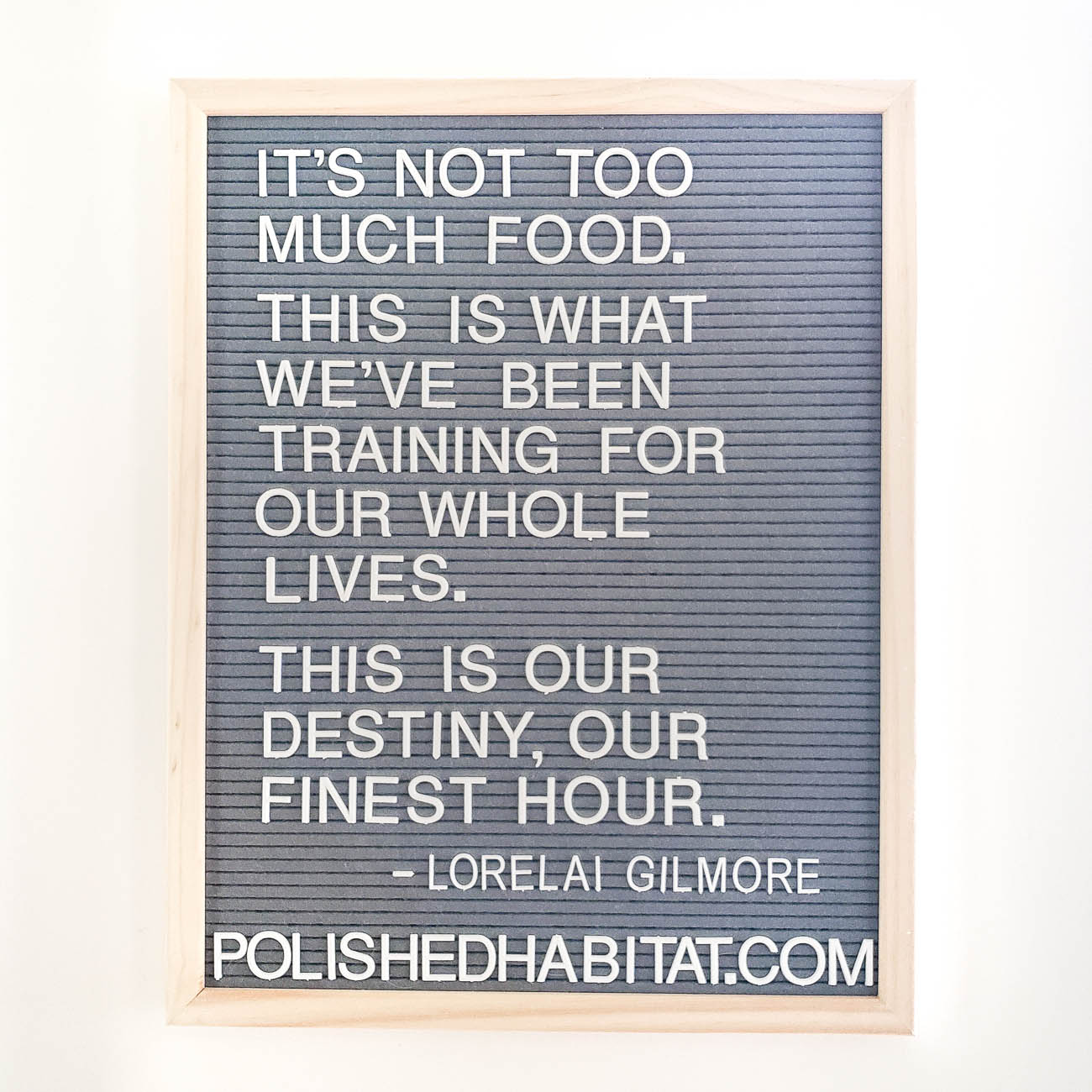 Last year, Corey drew a fun Thanksgiving saying for his Instagram account…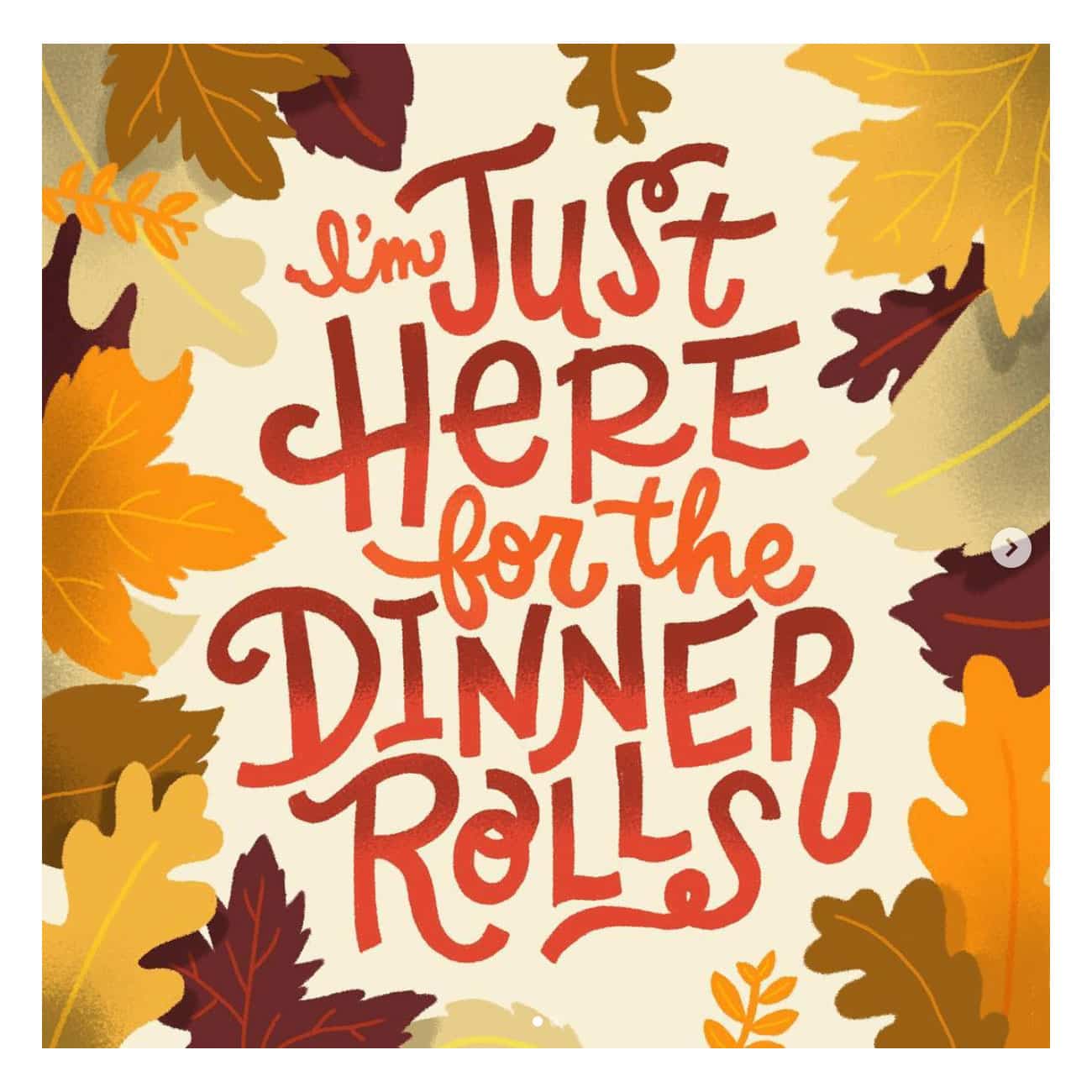 The phrase is also cute on our white letter board!
And it's mostly true. Fluffy dinner rolls with a bit of stuffing and gravy are all I really need.
I have SO MANY other ideas I want to put on our boards! I think they'll be getting swapped out again at least once before Thanksgiving actually arrives.
How to Make a Changeable Thankful Letter Board
One that we'd definitely be doing is a Thankful board. The top part will say…
Today, I'm
Thankful For:
And then we'll keep a bag of letters next to the board. Each day, we can each swap out what we're thankful for during the 10 days leading up to Thanksgiving.
Short Letter Board Quotes for Thanksgiving
Gobble 'Til
You Wobble

Alexa, Stuff
the Turkey
I'm All 'Bout
That Baste
Leftovers are
For Quitters.
Eat, Drink
And Be
Thankful
Inspiring Thanksgiving Letter Board Ideas
In Everything,
Give Thanks
1 Thessalonians 5:18

Happy Thanksgiving:
May your Hearts
Be As Full
As Your Plates.
(LOVE this one for a dining room!)
It's Not Happy People
Who Are Thankful,
It's Thankful People
Who are Happy.
We're
Thankful
For You
(I'm going to put this one in the guest bedroom)
Thanksgiving Quotes from TV Shows
Don't you put words
In people's mouths,
You put turkey
In people's mouths.
– Joey Tribbiani
What's not to like?
Custard, good.
Jam, good.
Meat, good!
– Joey Tribbiani
Shopping is
my cardio.
Carrie Bradshaw
(For the Black Friday Shoppers!)
RORY:
How do you feel?
LORELAI:
I ate tofurkey.
How do you think I feel?
RORY:
Tofurkier.
"It's not too
much food.
This is what we've
been training for
our whole lives.
This is our destiny,
our finest hour."
—Lorelai Gilmore
Funny Letter Board Sayings for Thanksgiving
Turkey's in
the Oven,
Put On Your
Thanksgiving
Pants!
I'm Just
Here For
The Dinner
Rolls!
Forget
Pumpkin Spice,
Peppermint
Mocha
Season
is Coming!
Happy
Thanksgiving:
AKA
Christmas
Decorating Eve
That's the 19 I've come up with so far! I bet I'll add some more to the list as the season goes on.
If you need a letter board, I spent some time searching through the board options on Amazon and found some really great deals. For one price, you end up with a piece of decor you can update over and over again!