When the temperatures finally start dropping in Oklahoma, I'm always eager to break out the fall decor. The seasons are like a built-in reminder to freshen things up around your house.
We don't go overboard for fall with loads of decor, but it's amazing how a few swaps here and there can make the house feel warm and cozy. Most years, including this one, I don't buy much new fall decor, instead, I challenge myself to use what I have in new ways.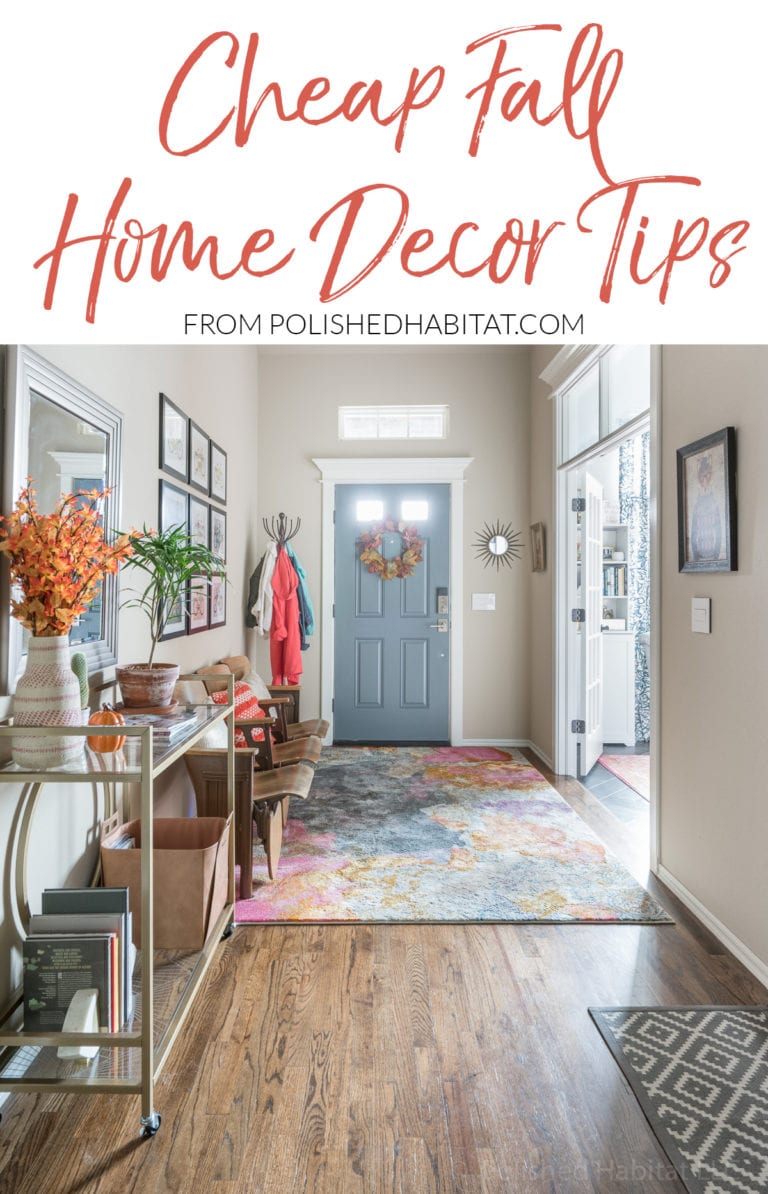 For example, I have a few faux-fall flowers and stems that work in several different vases. This year, the fall branches are looking good on the entry table to add a bit of fall color right when you walk in the door.
To balance out the stems, a fun orange and cream textured pillow creates a nice pop on the auditorium seats.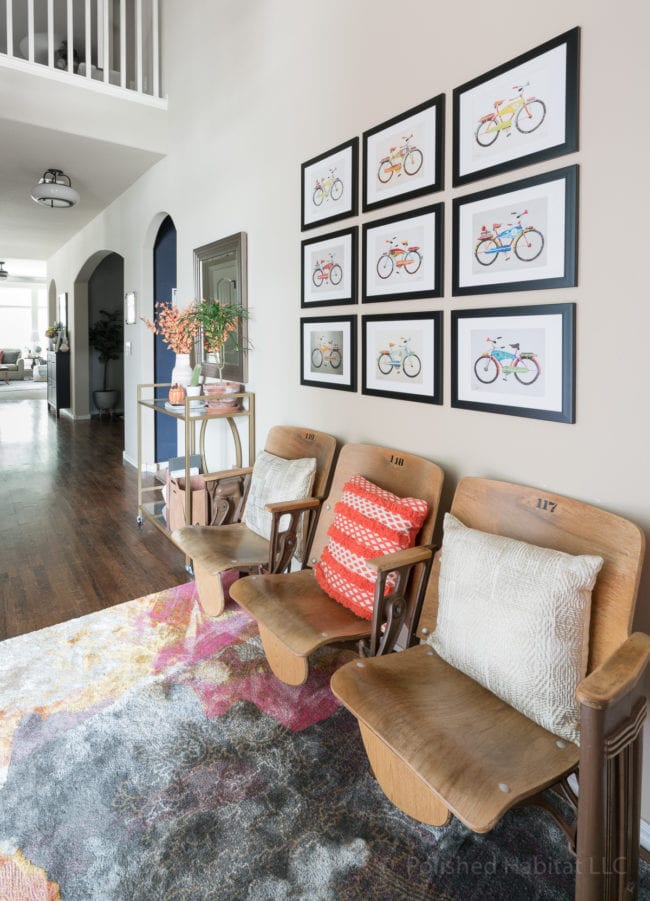 The only new item in this space is the preserved leaf wreath on the front door. It was a steal at Trader Joes for $12!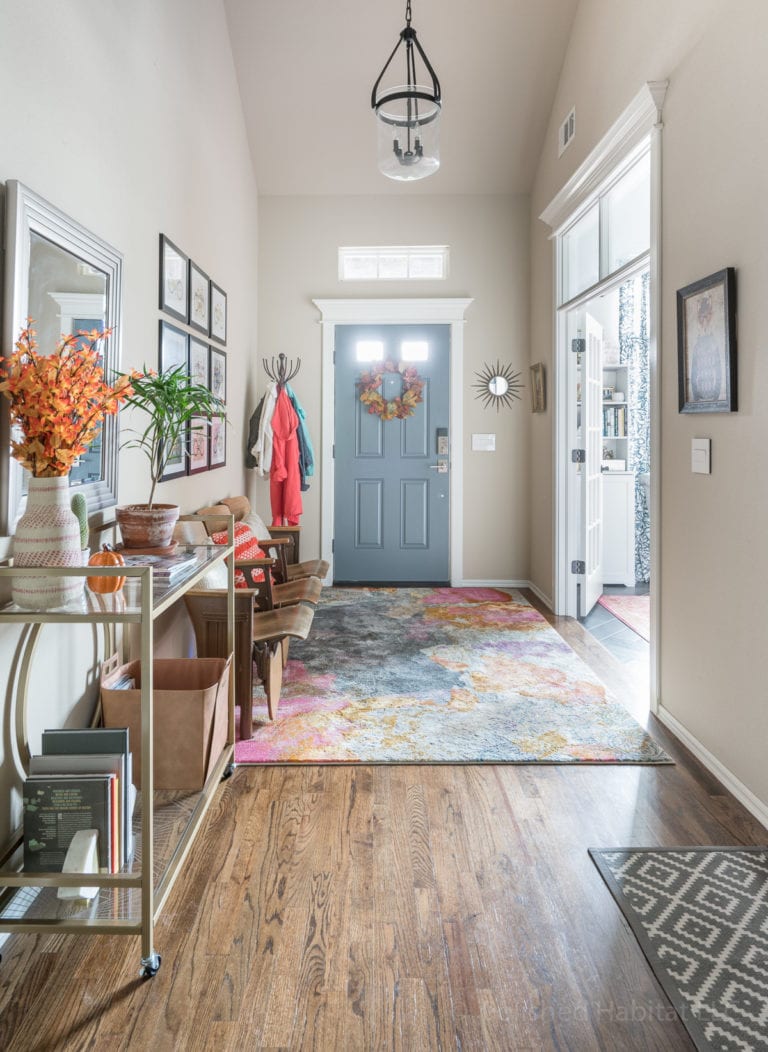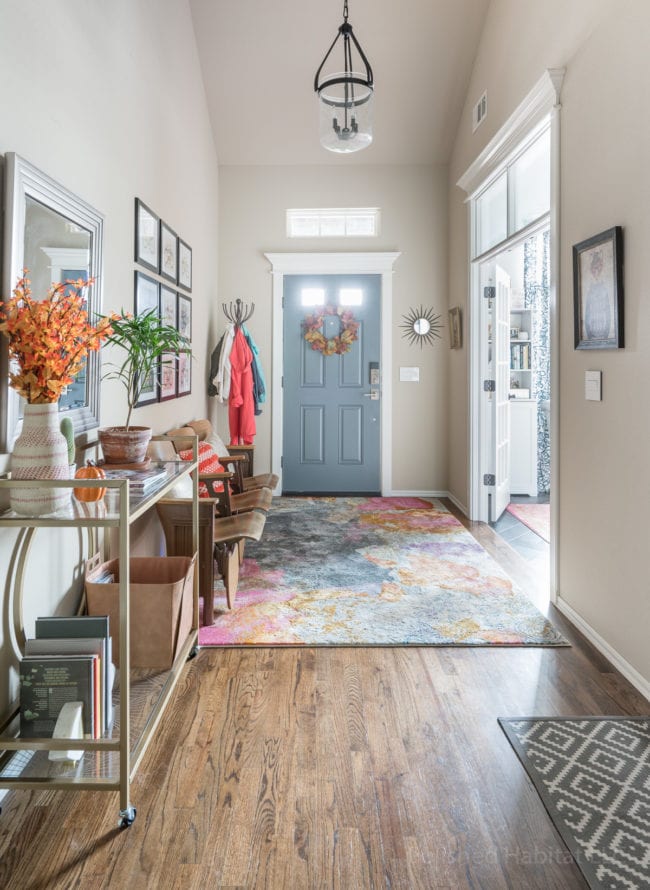 Moving down the hallway to the kitchen, the first swap was another freebie. I just changed out the letterboard to a quote from Gilmore Girls!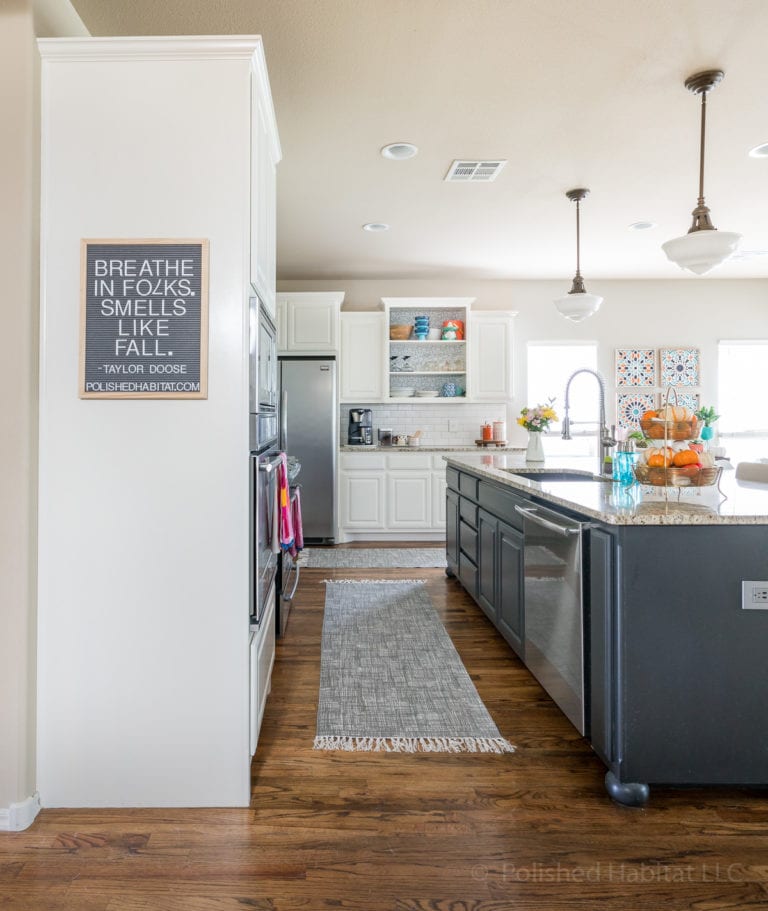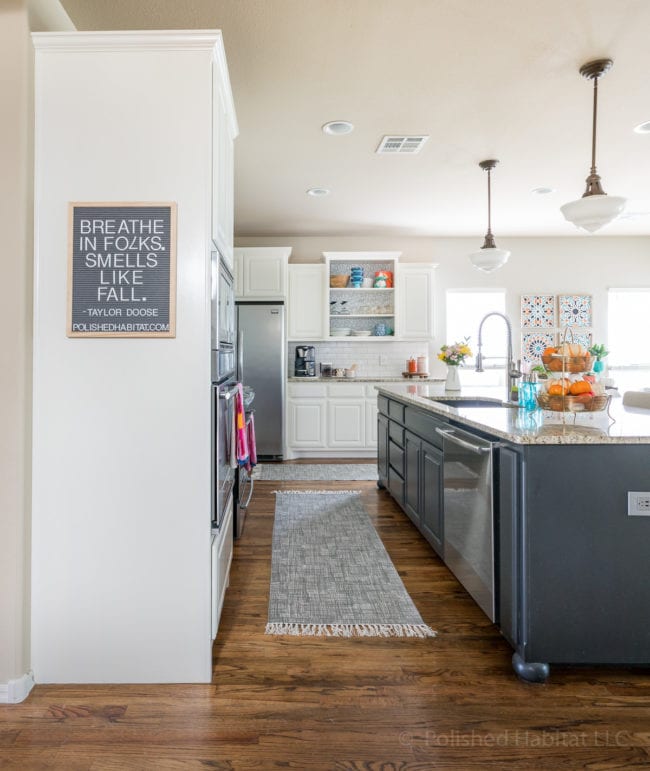 Last year, I mixed faux and real pumpkins in my tiered fruit basket and loved them so much I couldn't resist doing it again. Aren't they cute?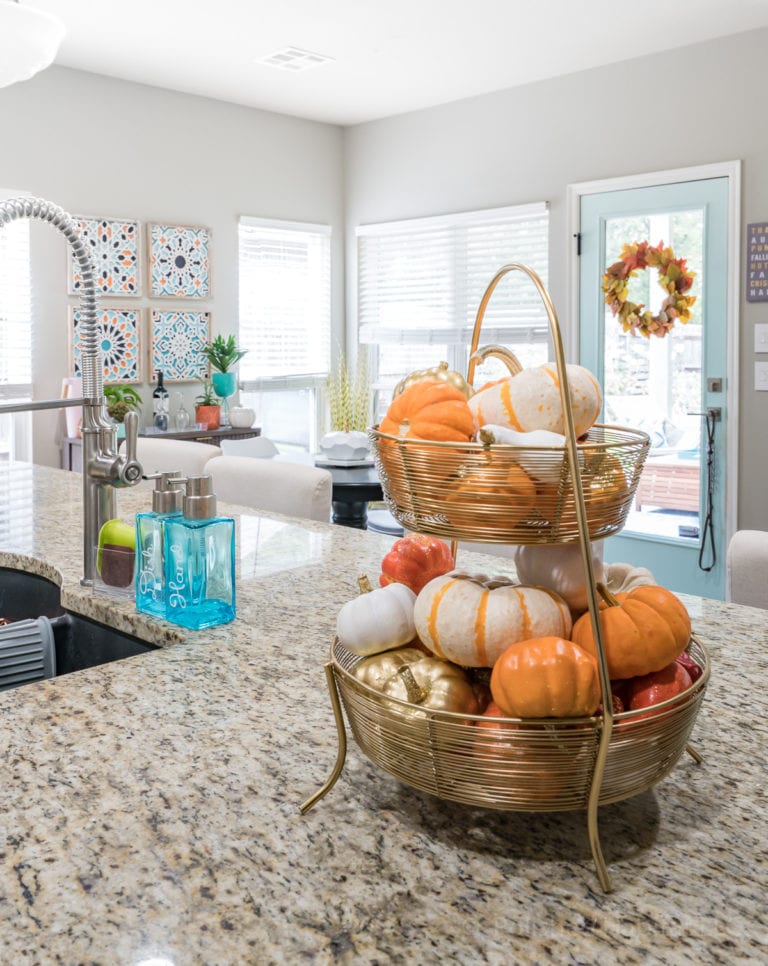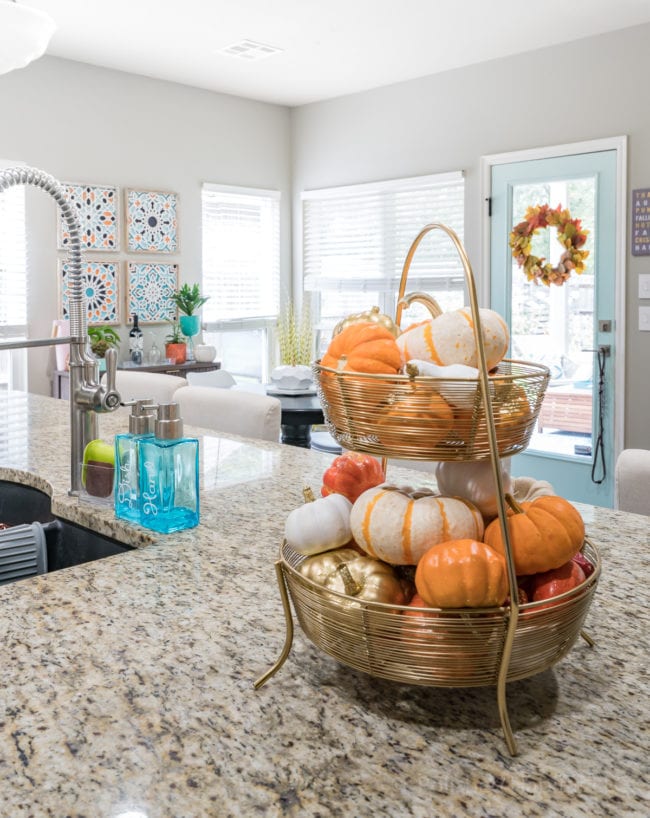 The breakfast nook in the kitchen just needed a couple white pumpkins, an acorn heirloom candy dish from Corey's granny, and a second preserved wreath leaf hung with a clear suction cup hook.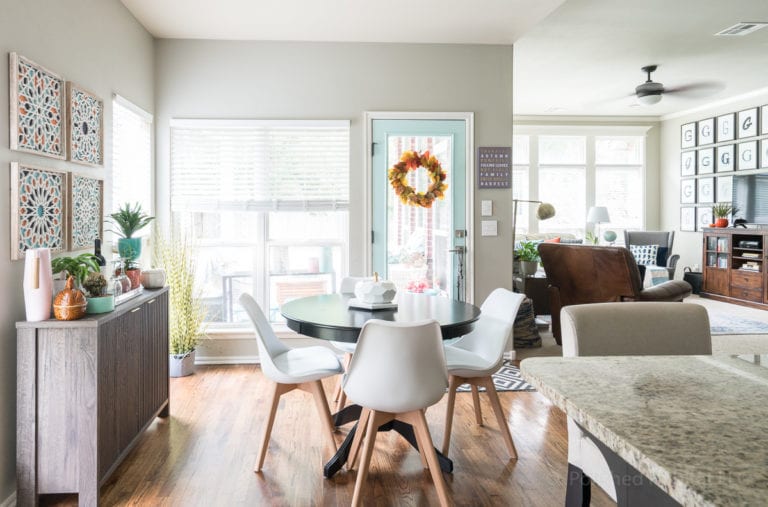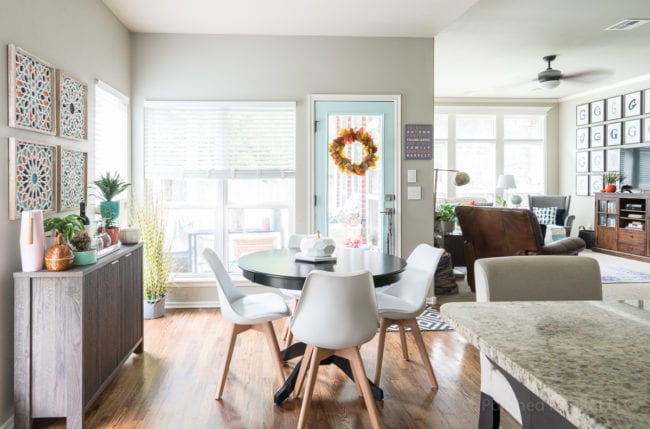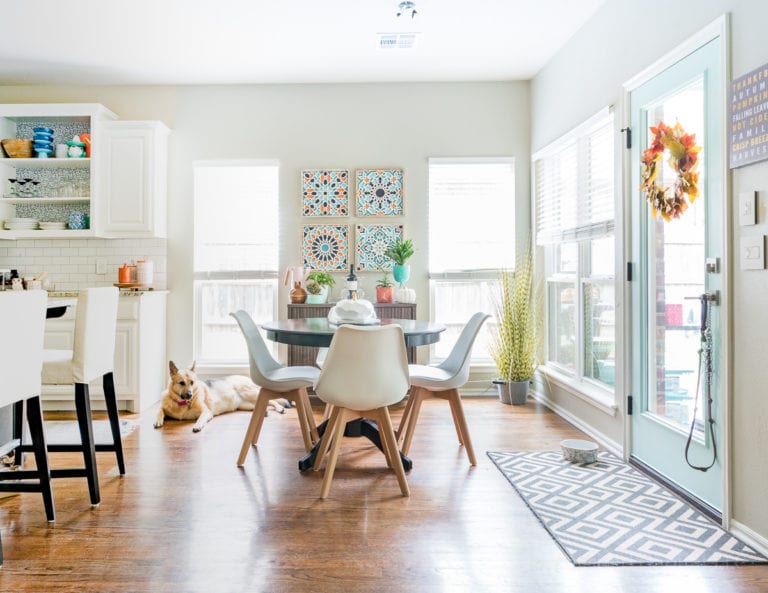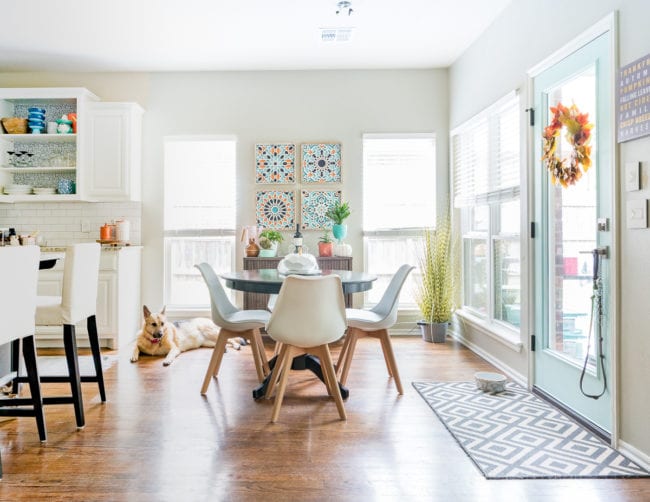 I couldn't resist leaving a bit of pink in the kitchen. Big surprise, right?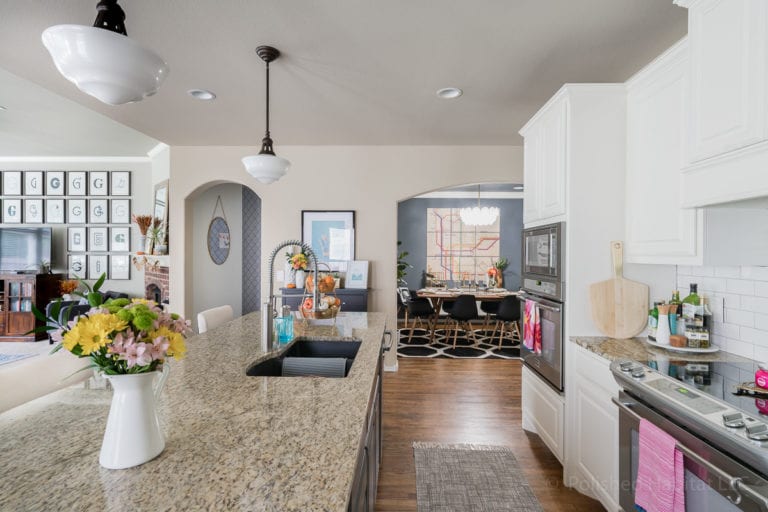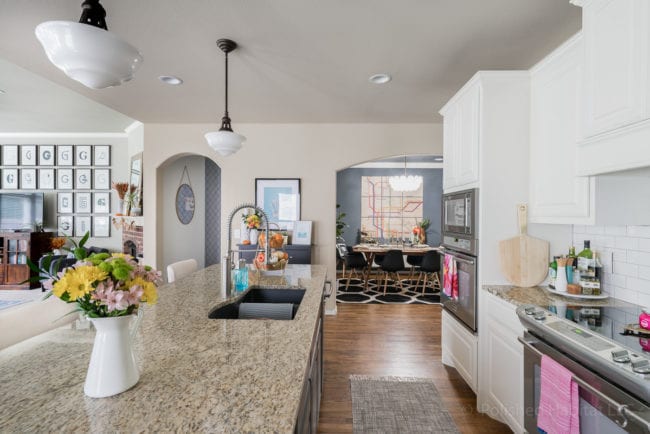 For the first time, the hallway has a little taste of fall.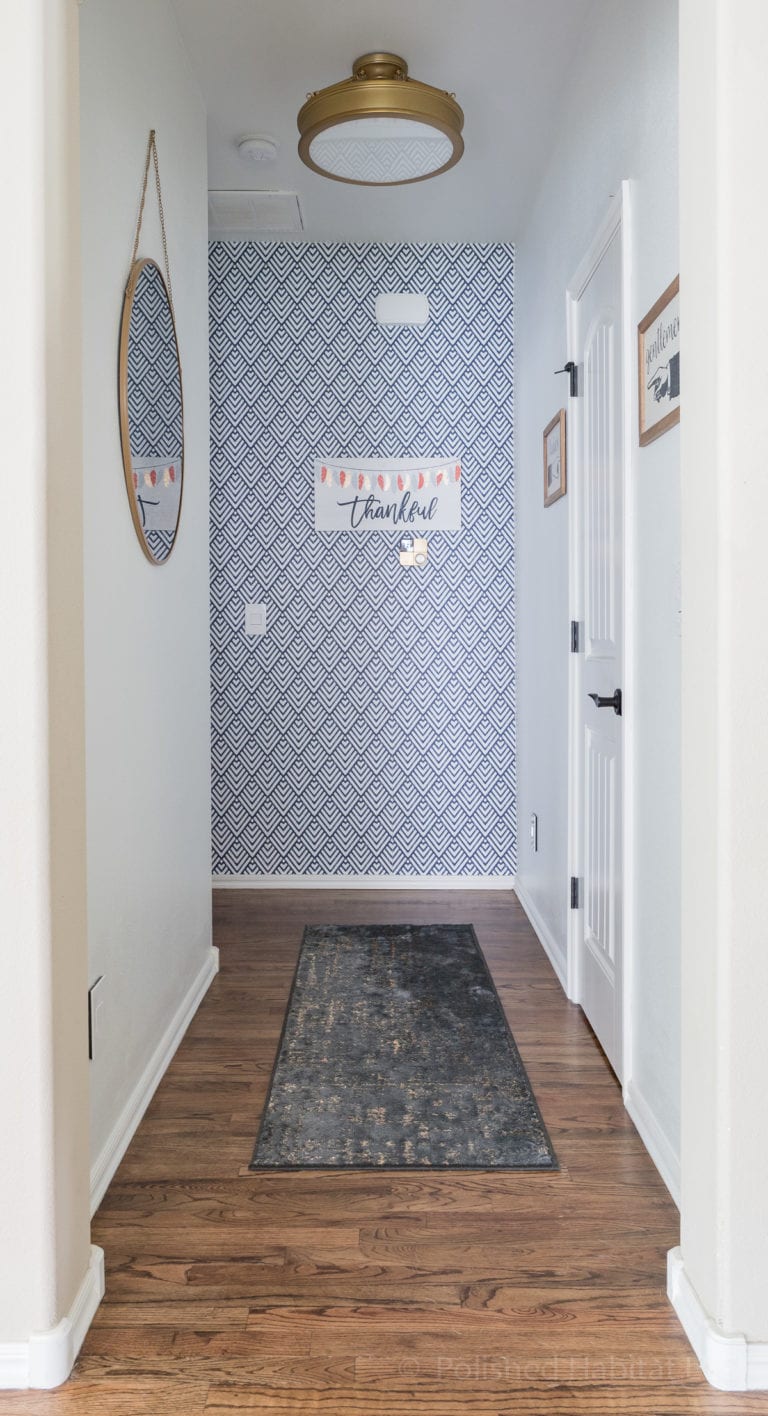 The last stop today is the living room! A few pillow swaps and pumpkins make all the difference.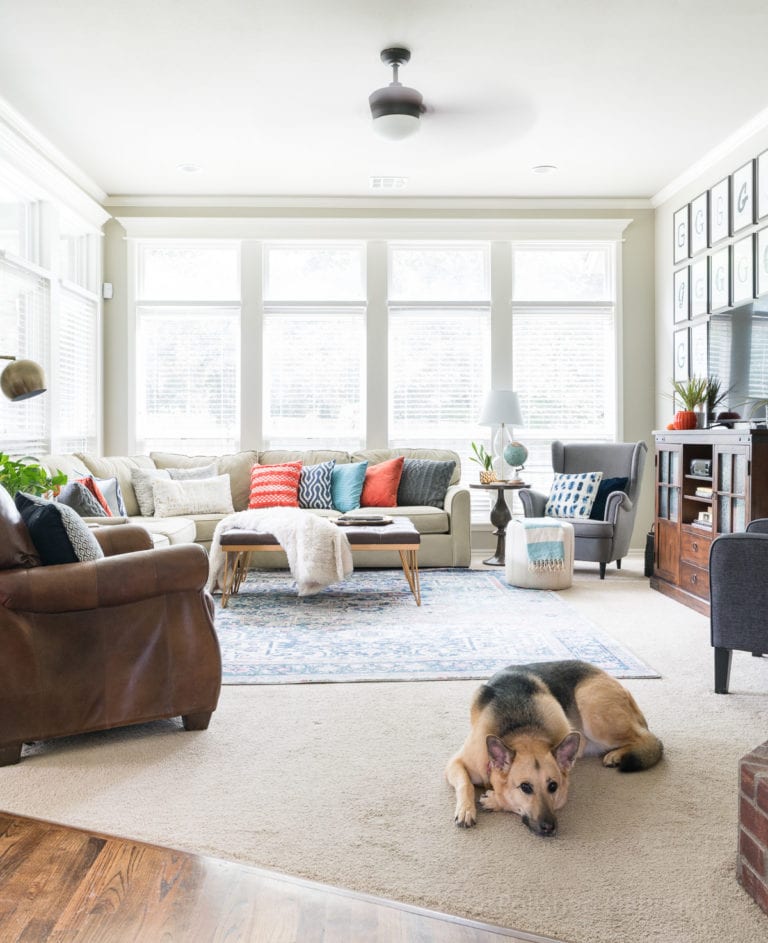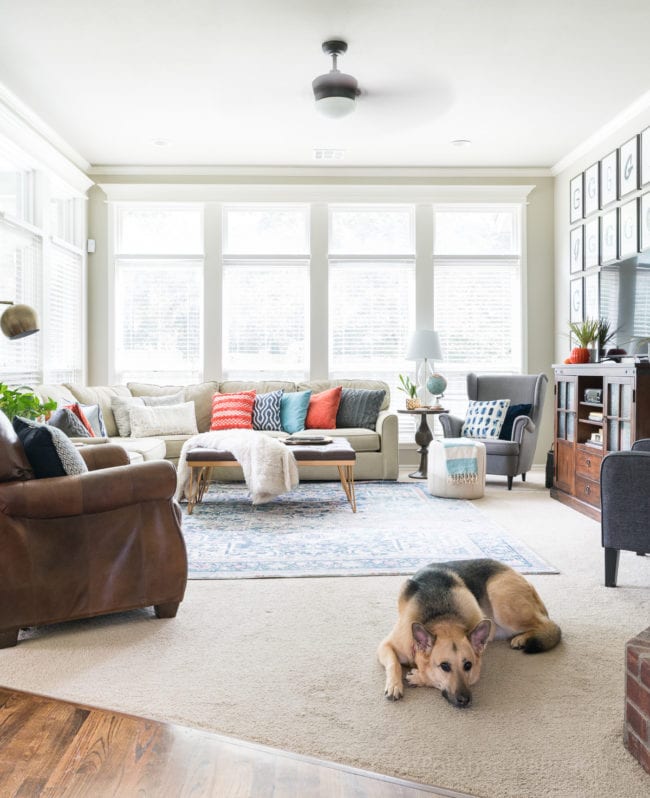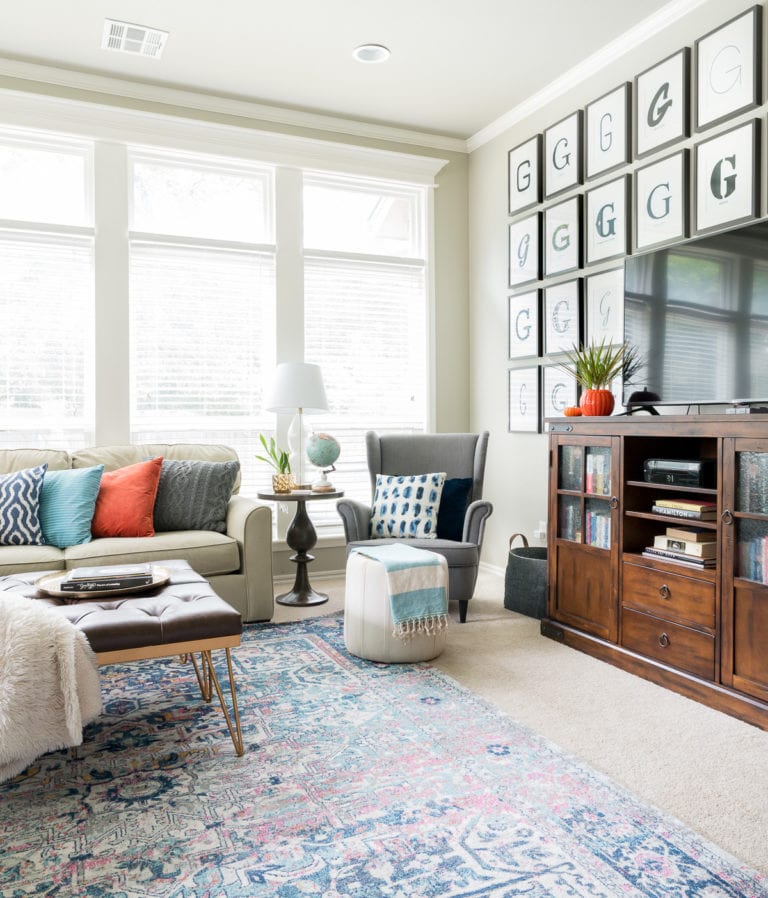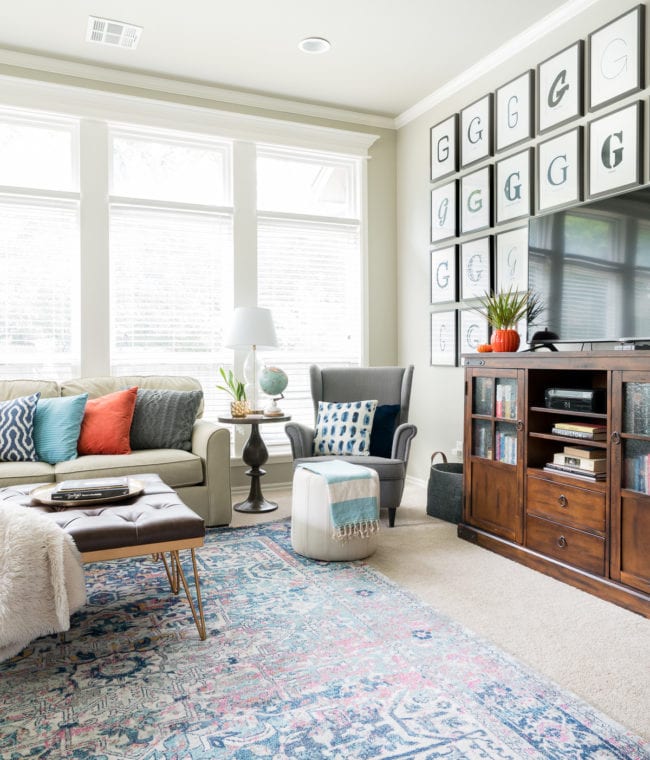 I'm knitting my first big project as part of a knit-along taught by my friend, a huge sweater blanket. It's fun to have the materials out of the fireplace to grab whenever I have a little chunk of time to work on it.
My cheap DIY leaf garland is going strong years after I originally made it!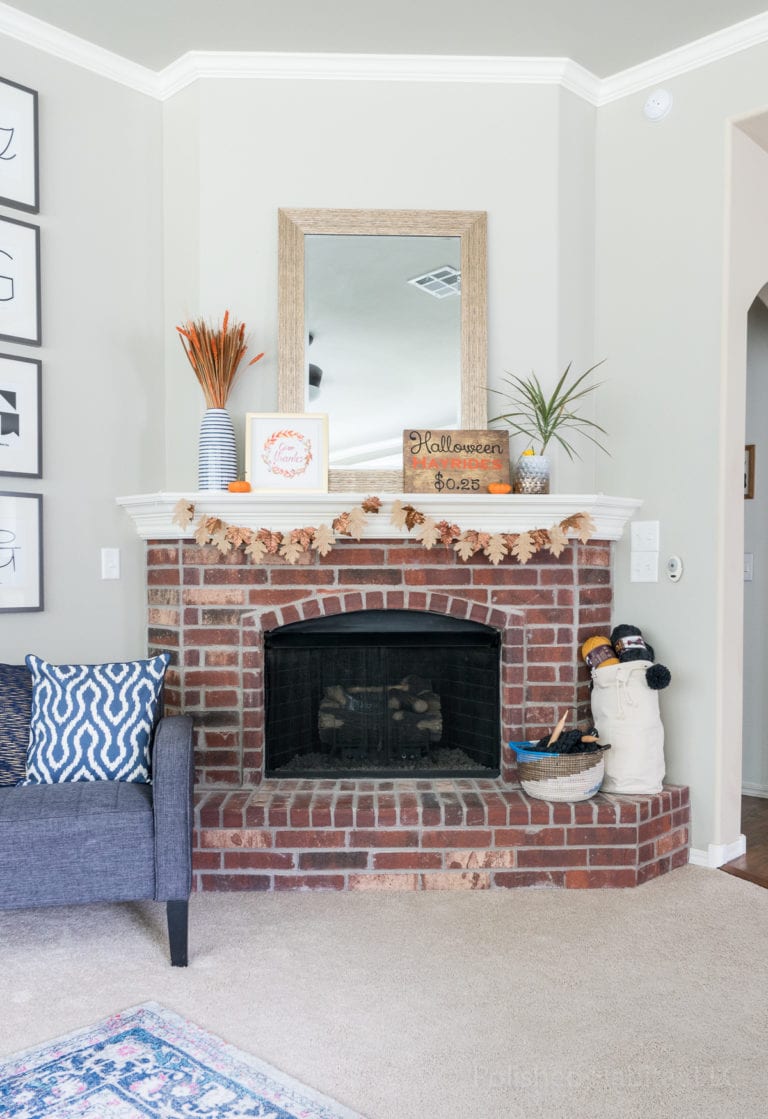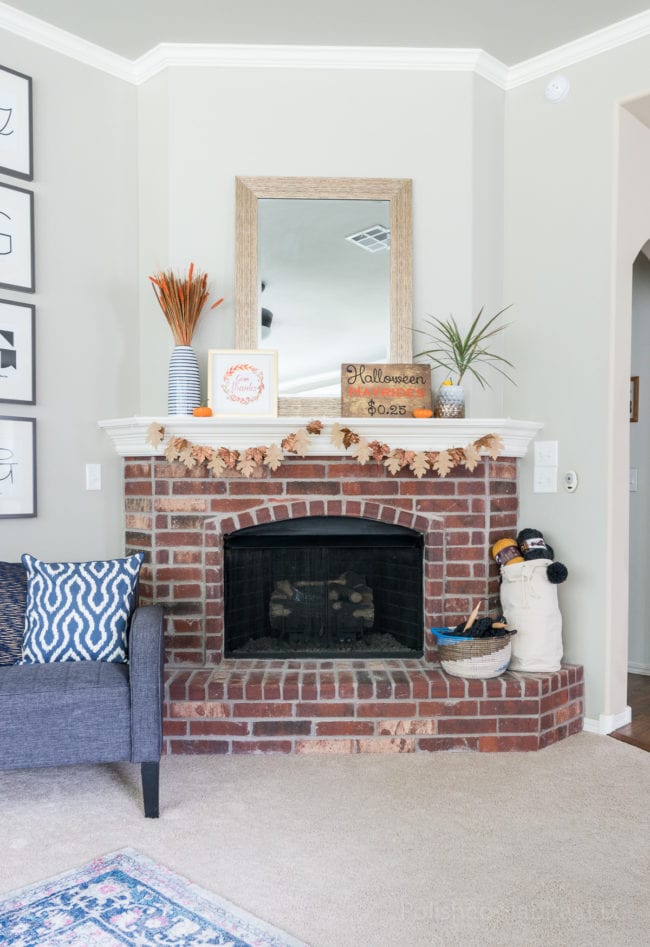 That's what we have going on for fall this year! I still need to spruce up for front porch and landscaping with pretty fall flowers, but that sounds like a good job for next week.
Do you go all out with fall decor, change nothing, or just make a few strategic changes like we do?