I talk a lot about the balance of saving versus splurging when decorating. While I LOVE adding fall touches around the house, I think items that live in the attic 9 months out of the year should just be defaulted to the SAVE side of that equation.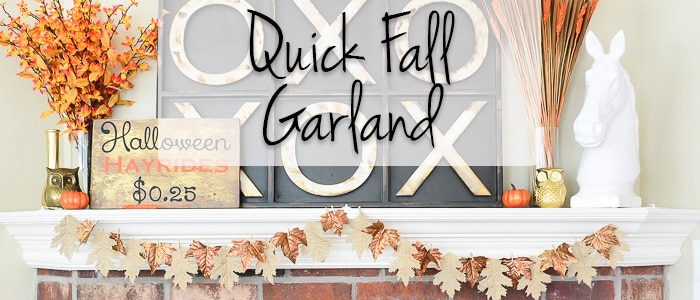 With that in mind, I set out to DIY a modern garland for our fireplace. I think the same design would look amazing on an open stairway banister!
I bought an ugly, but crazy cheap wreath at an estate sale and pulled the maple leaves off to use for the project. The mini clothespins I used came from the dollar bins at Target last year. But, if you want to do some one-stop shopping, I added a supply list below where you can order everything on Amazon through my affiliate links.
Supply List:
Burlap leaves
Maple leaves
Mini Clothespins
Bakers Twine or Similar
Command Hooks or nails for hanging
Once you've got the supplies, everything comes together so fast! My almost free leaves were pretty ugly, so I painted them bronze with craft paint. In retrospect, I should have saved time and spray painted them. The maple leaves I linked to above are much better looking, so the painting step is totally optional!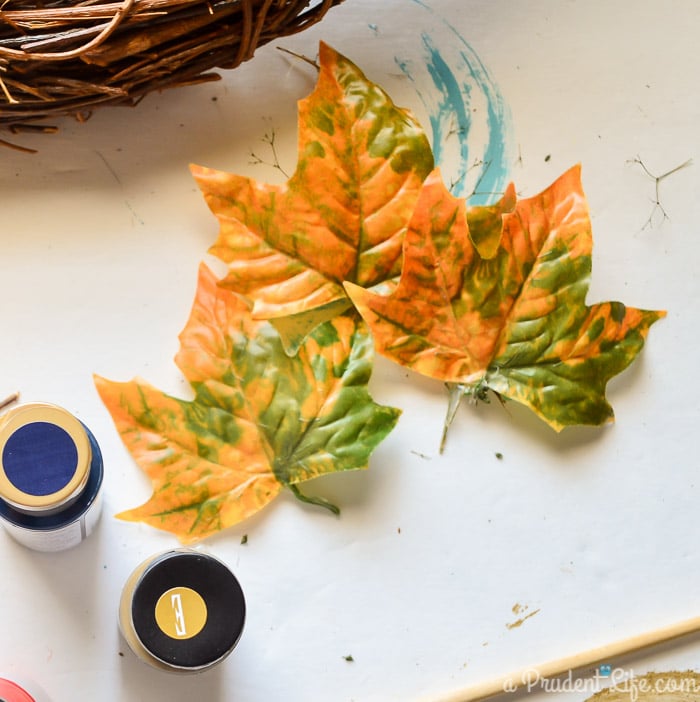 While the leaves dried, I swagged an empty line of bakers twine to the fireplace using tiny command hooks.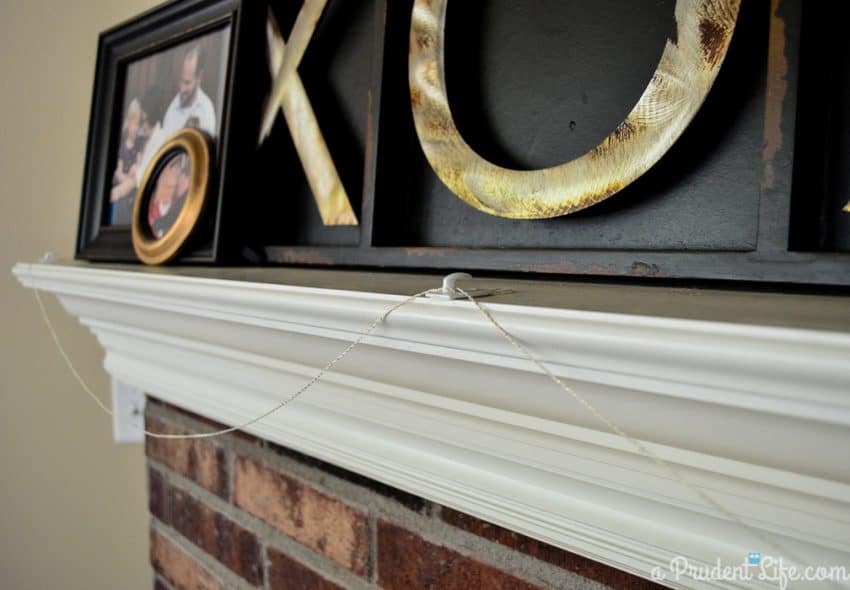 Then, starting with the lowest points of each swag, I added a burlap leaf with the secret to the speed of this project. TINY CLOTHESPINS!!! It seems like it's hard to make a tiny 1″ clothespin that is consistently sturdy, so you may have a couple snap when you squeeze them open. But most of them work fine and once they are up, they hold with no issues.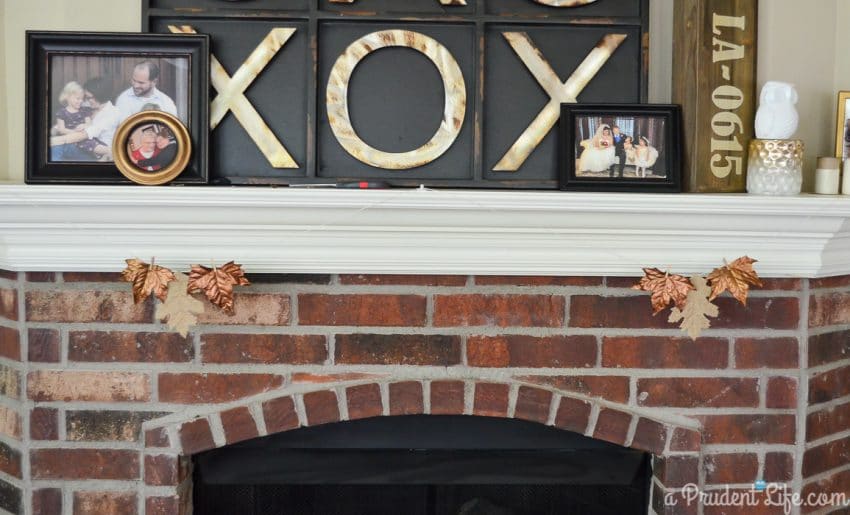 I continued alternating the burlap and bronze leaves until the whole garland was full.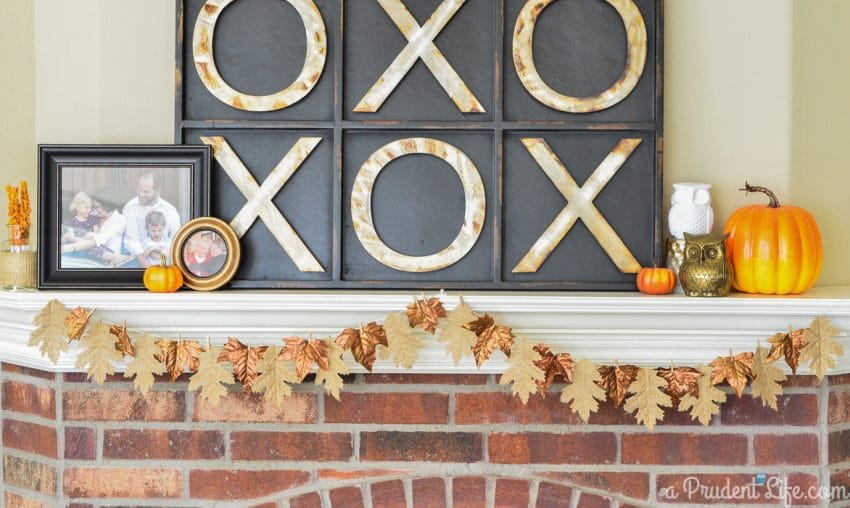 And that's all there is to creating a modern fall garland!