Happy Monday! It's time for another installment of my Favorite Things. Let's jump right in!
Bourbon Butterscotch Candles – I went into Bath & Body Works Friday and came out with my newest favorite thing. A Bourbon Butterscotch scented candle. I didn't see the large 3-wick version online to show you, but I picked one up in the store for 50% off. Even when it isn't lit, the whole room has an amazing butterscotch smell. So good!
Changing Seasons – I know a lot of people have an absolute favorite season, but I'm quite a fan of all four. There is something refreshing about entering a new season, and each one offers something I look forward to. For fall, I love that hot chocolate starts to make appearances, along with hoodies and boots. Winter brings Christmas and snow. Spring signals the end of the cold and the reemergence of flip-flops. Summer has that great laid back feel that is perfect before heading back into fall and the holidays. Like everyone, some days I think it would be delightful to just live on a tropical island with constant temperatures, but I'd REALLY miss having distinct seasons.
My Keurig –  I mentioned an obsession with iced lattes in a prior Favorite Things post, but once fall starts, it's great to start the day with a regular hot coffee. But, unlike most coffee drinkers, I don't have a cup every morning, and it's always just one cup. A traditional coffee pot never made sense for us. Many years ago, we went to a hotel that had a Keurig in the room and I realized it was a great solution. I could have a cup whenever I wanted, and it's perfect to have around for guests. My favorite K-Cups are the Caribou Daybreak. I can order them online with Amazon for $0.62/cup. It's not the most frugal way to drink coffee at home, but for us it is worth it! (Disclosure: Amazon links below are affiliate links.)
On the coffee note, one of my very first blog posts was about the little beverage station I set up. I can't wait for the pantry to be finished so my station can be reassembled!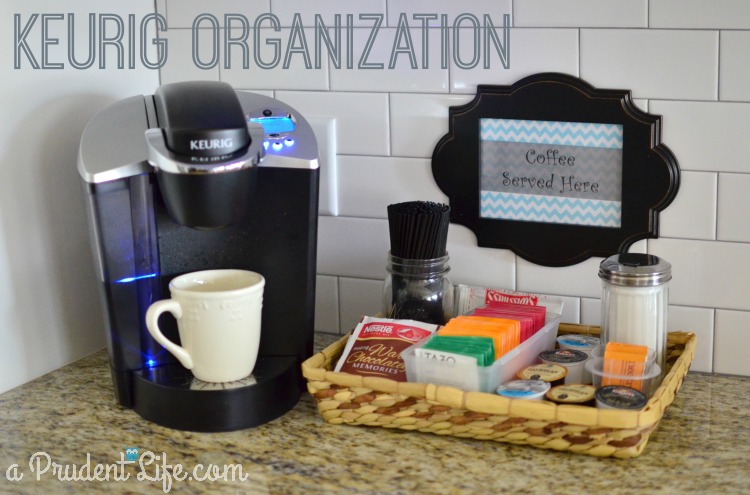 Do you have a favorite season? If it's fall, make sure you stop by tomorrow to see my new DIY Fall Art!
[metaslider id=3436]