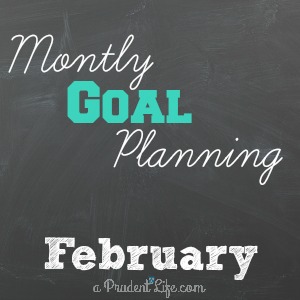 This may be the shortest post ever, but now that I shared my January Report Card, I need to make my goals for February official! AND I need to let you in on a secret 🙂
Here we go!
1. Drop Zone Reveal – Our kitchen island has been our default drop zone. You know, the place all the mail, purses, keys, and miscellaneous stuff accumulates & multiples like a bad  virus! I came up with a plan to keep the island clean, but I need to finish the implementation & share it with you guys.
2. Craft Area Organization – My craft desk completely exploded after Christmas and is taking over an entire room upstairs. I've been crafting on a folding table in another room because I haven't been ready to tackle a big clean up. It's time. I have some new shelves to hang and can't wait to see how it all comes together.
3. Online Exercise – I have to do the treadmill 10x per month (pedometer verified) to get a great discount on our health insurance. To mix it up and add some form of stretching & strength training, I want to add in at least one extra workout a week. I have done some YouTube videos in the past and there are some awesome free options.  I'll share whatever I find with you in my February wrap up!
4. Read PAPER Books/Mags – I spend SO much time in front of screens & multitasking. I want to spend a few hours a week with real books that don't ding every time I get an email 🙂
Like January, I can think of a gazillion other things I'd like to get done. BUT, I'm finding it so valuable to sit down and prioritize the 4 or 5 things I MOST want to accomplish in the next month. 

On to the secret…
I am going to mark one huge thing off my 2014 wish list. I thought it would be awesome to become part of a contributor team on another blog. I can't believe it, but this is happening! February 11th, my first post will go live on My Crafty Spot! I'm so excited!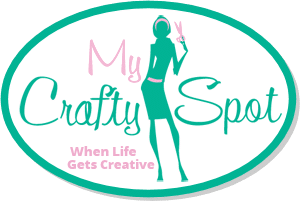 Hope you all have a great February!