I've got to admit, I'm sad this is the final day of my Parade of Home series! But I might have saved the best for last. I've got two homes today – a downtown quad level and then the grand finale. The last house is the one we agreed was the best blend of style and comfortable livability. It was really cool, but didn't feel "breakable" or like you had to talk in hushed tones.
Let's start downtown! Residential real estate is a fairly new concept in downtown Tulsa. But, a beautiful thing has been going on and it seems like everyday there is a great new restaurant opening or a fun event happening. Some lofts had been developed for rent, but Urban 8 takes downtown living options to the next level.
Only one unit was ready, and it still had some little things left to finish due to the horrible rains we've been having, so please excuse all the scaffolding! There are front decks on both the 2nd and 3rd floors. The fourth floor deck is on the back (more on that later!).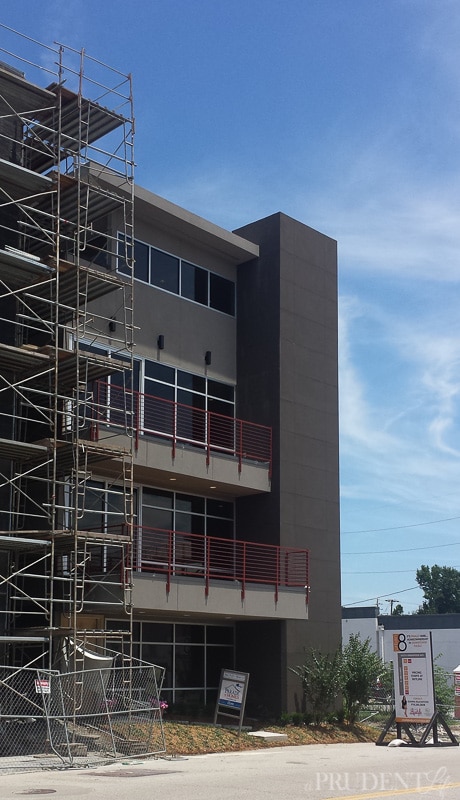 The first floor contains a large entry way with storage space as well as a 2 car garage. Yep, an attached two car garage one block away from one of the trendiest downtown areas. Sweet!
The second floor is an open concept kitchen, living, and dining area, but also has a powder room tucked in.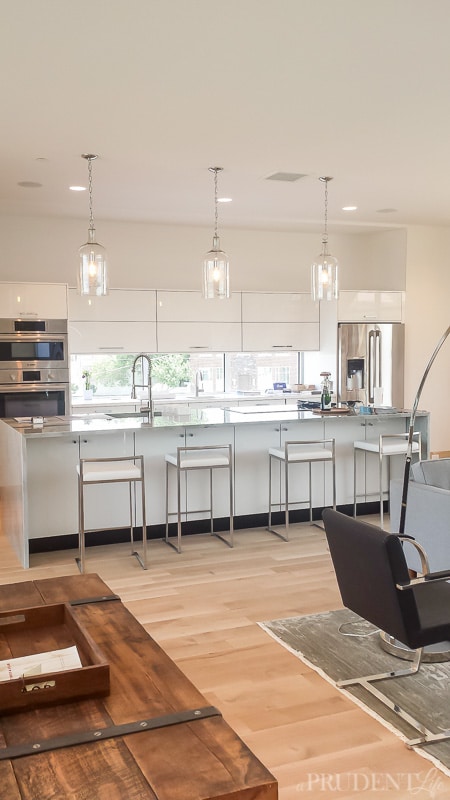 Yep – another dining room fireplace! They are definitely a big trend in new construction this year.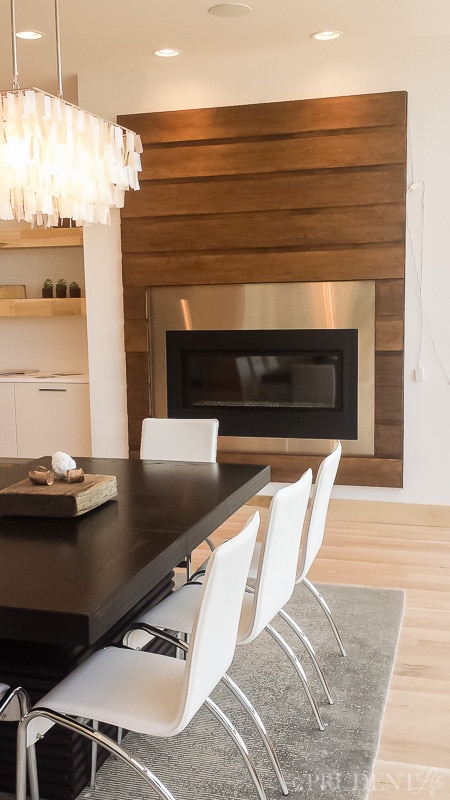 The door in the shot below is closet space OR you can add an elevator.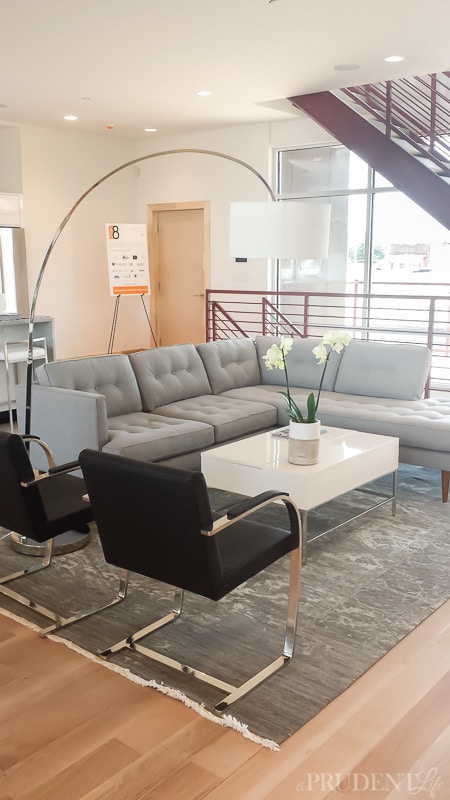 The third floor had two bedrooms and full bathrooms along with an office space. The master had wall to wall, floor to ceiling windows, although not the best view. The back side of the building points away from downtown.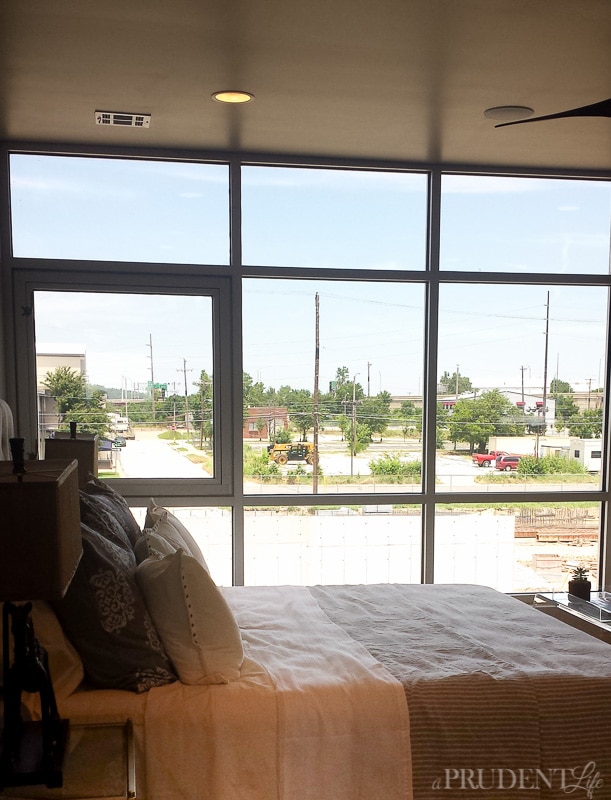 The master bathroom was tight compared to all the suburban homes I've been showing you, but it was still totally functional. Well, it will be once they get the mirrors installed 🙂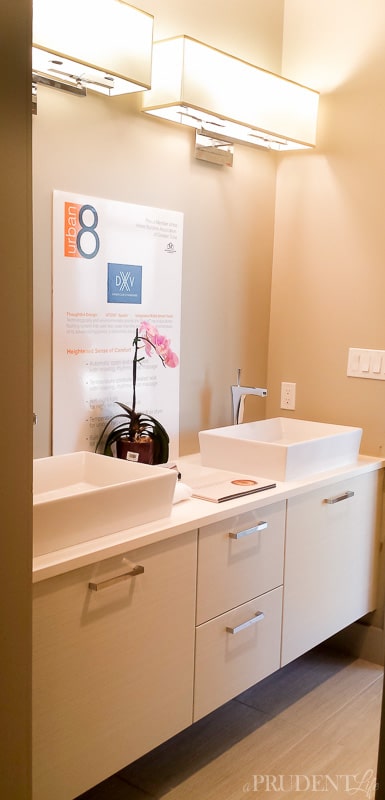 The fourth story was probably our favorite level. It was split into half indoor, half outdoor space. Inside you had a great family room surrounded by windows on all sides.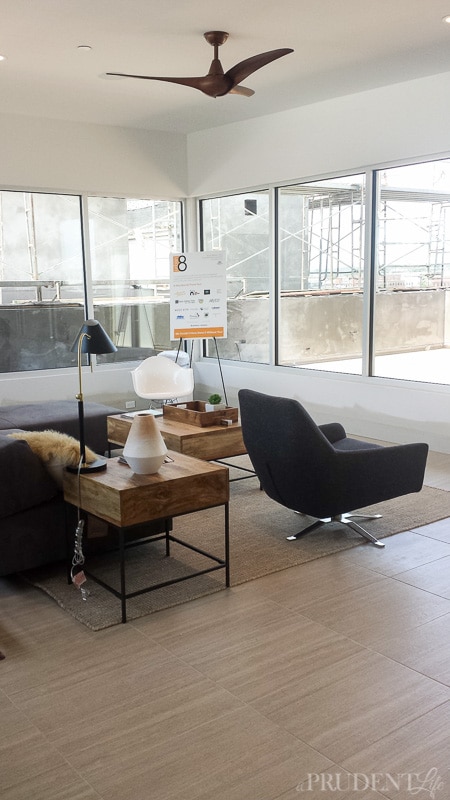 Outside you had a gorgeous deck!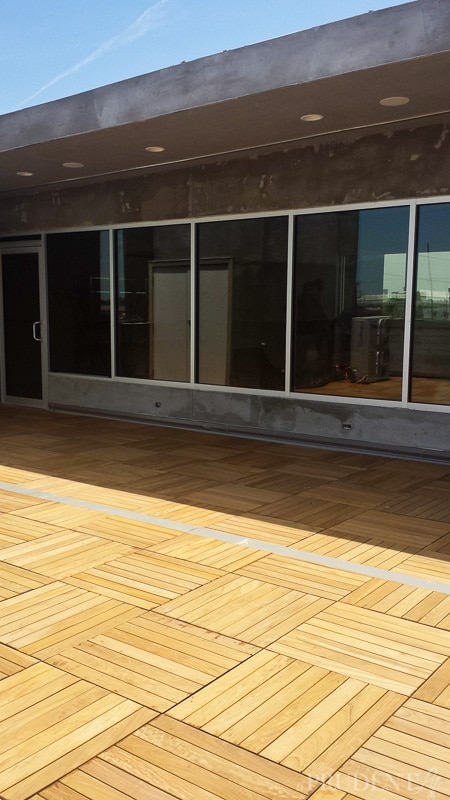 It was actually much bigger than it looks in these pictures.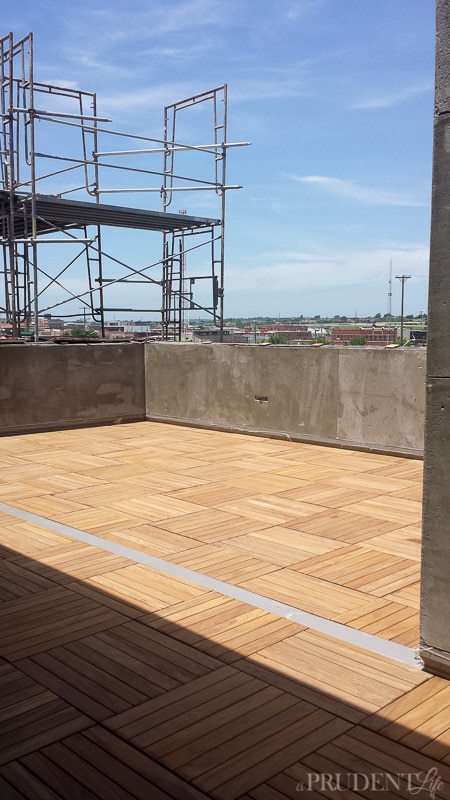 We just couldn't get over how rare and amazing it would be to have 3000+ square feet downtown!
Then we drove a few miles and were amazed to find our favorite house tucked into an older neighborhood. This one was done by CBC Builds and is 4087 square feet. Big, but 2500 square feet less to clean than Monday's beauty. 
I knew it was going to be good when we drove up and saw the killer sconces on the outside. You may be thinking it's weird the doors open to grass, but that entire grassy area is going to be a huge courtyard. This house was another victim of all the rain so they had to put in some temporary landscaping.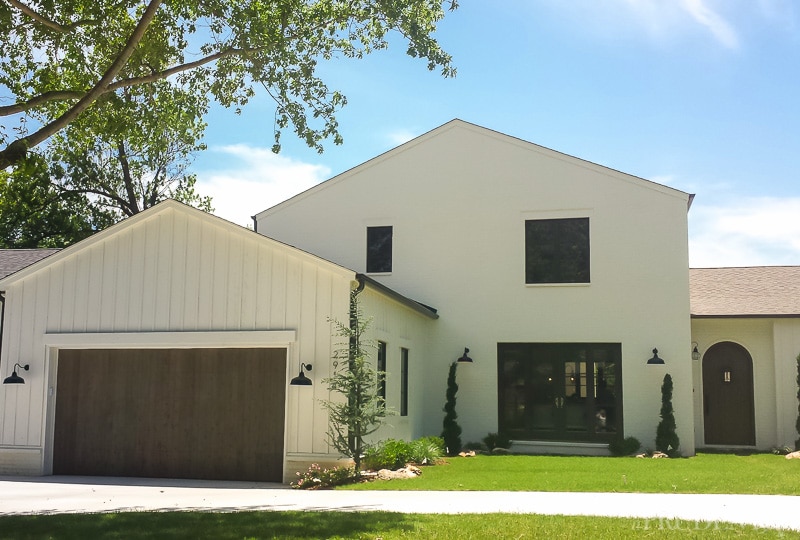 The interior didn't disappoint when we walked in. Look at that herringbone floor!!!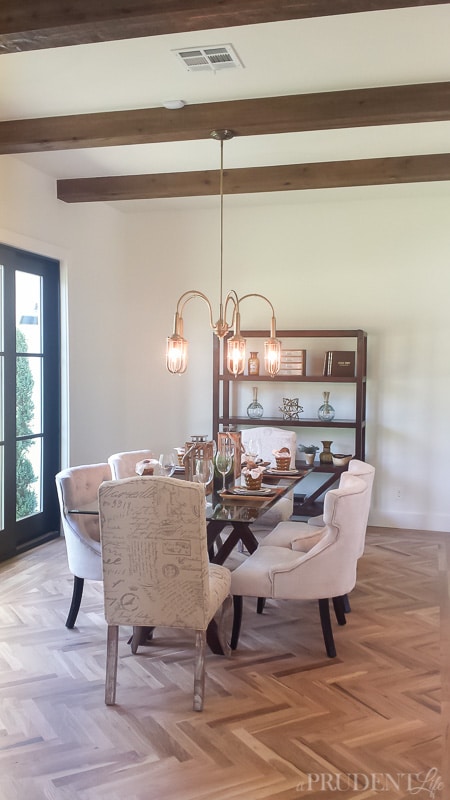 And then we saw the kitchen. The PERFECT kitchen.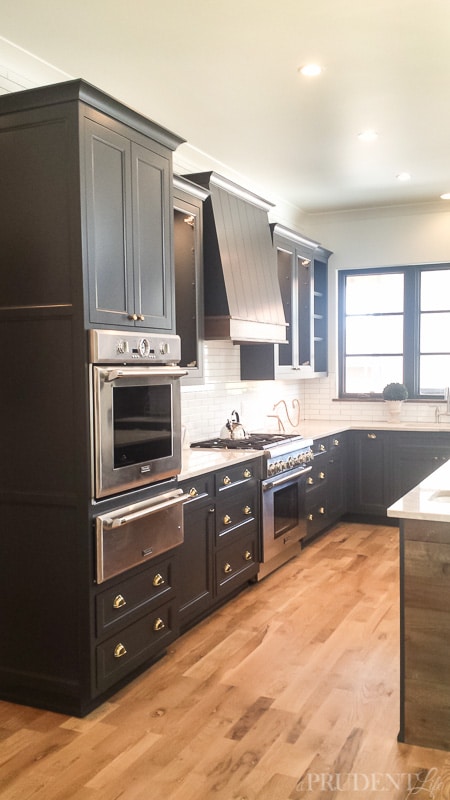 Marble, subway tile, reclaimed wood…I wouldn't change one thing.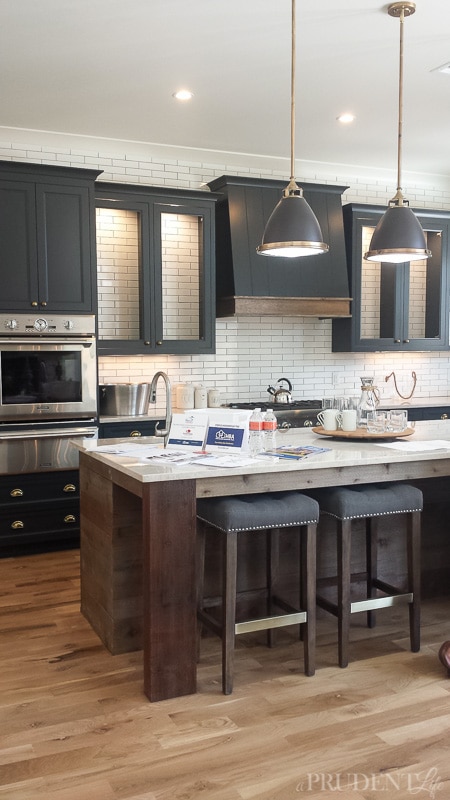 Love marble like me? Hello, beautiful shower! More marble + more herringbone = more swooning.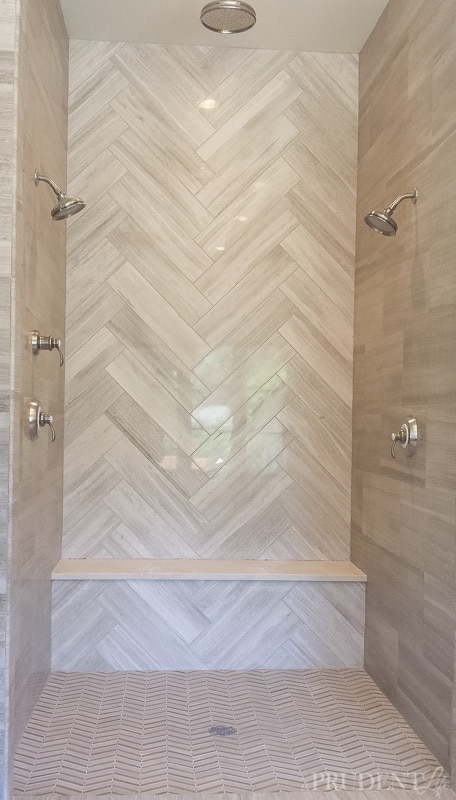 The closet was really well done, but totally duplicatable. We're going to use this as inspiration when we update our closet (hopefully this fall!)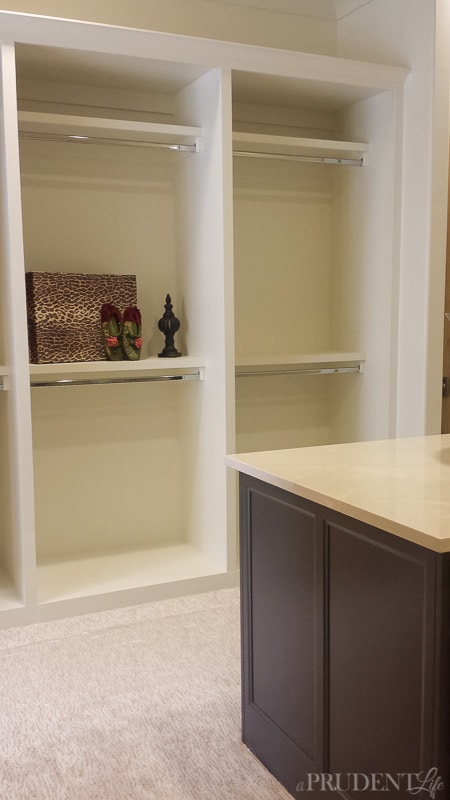 And then there was the laundry room/mud room combo. Holy cow. It was huge. And magical.
Here's the look from the main hallway: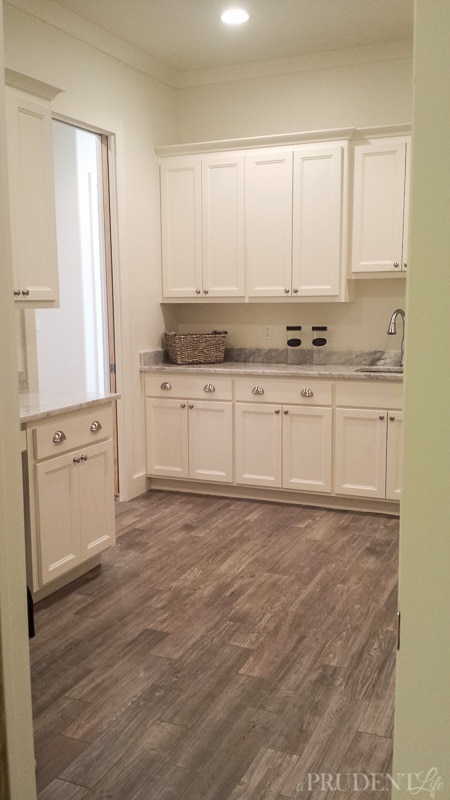 And from the master closet: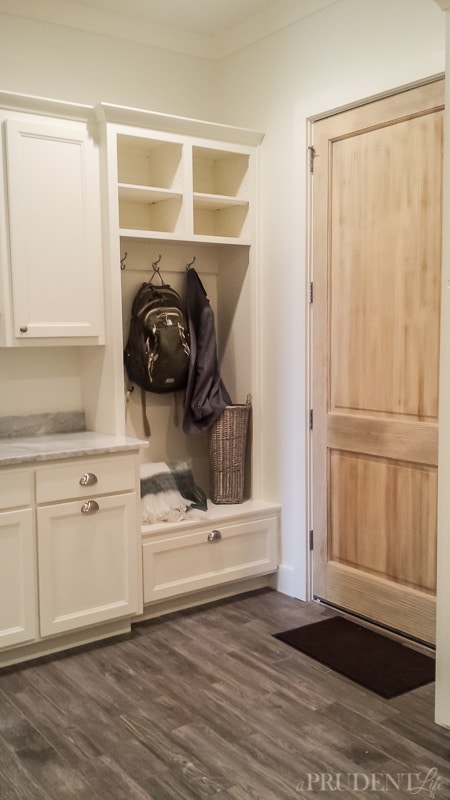 And from the door to the garage: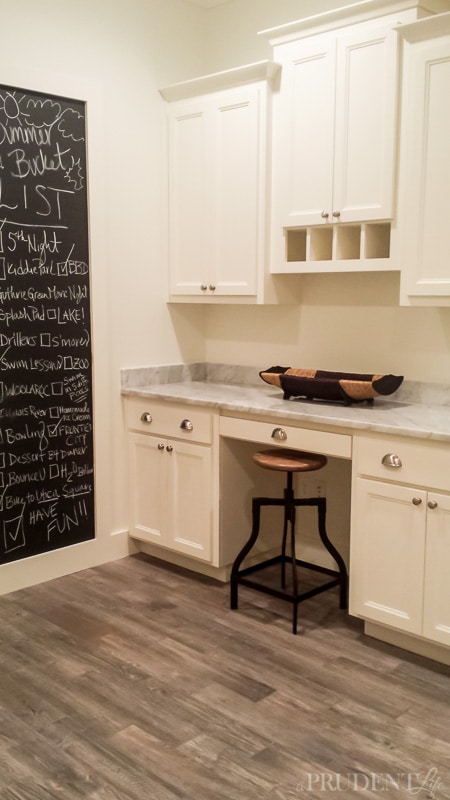 Have you ever seen such a perfect space??? Why yes, that is MORE marble on the counters!
I was chatting with Amanda Neely, the home's designer (her husband is the builder – what a great team!) and she gave me a few extra photos to include so you could get an even better feel of how awesome this house is. If you love it, I noticed they have a Houzz account so you can pin more of their pretty work. She also had great things to say about the stagers who pulled everything together – Breanda and Jean Hendryx and their team from Showhomes Tulsa.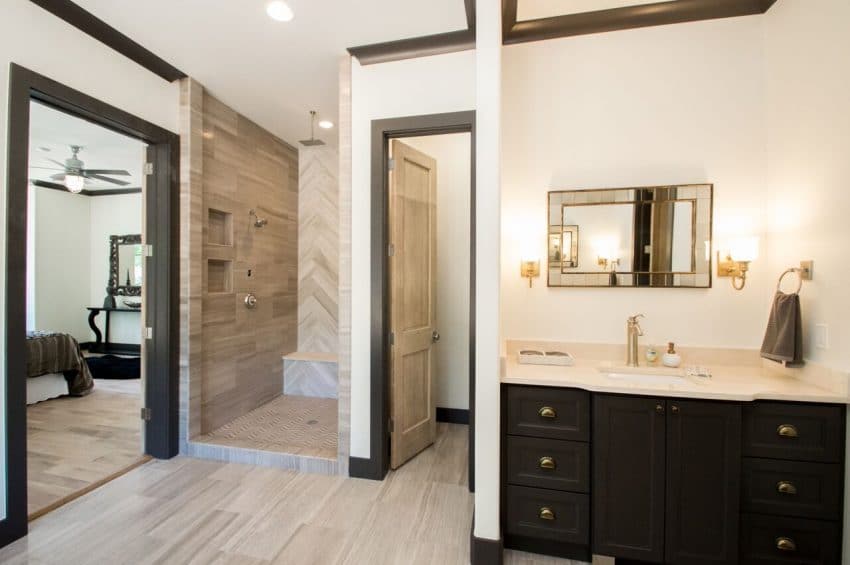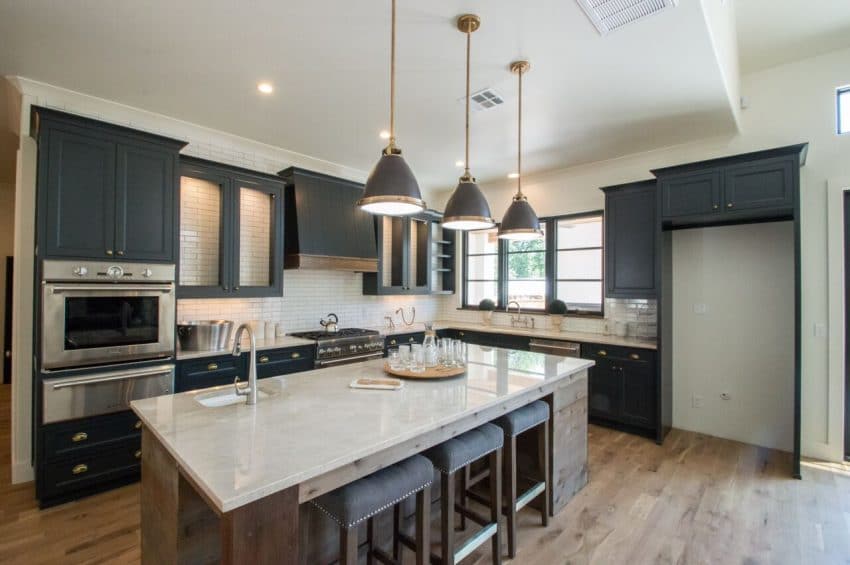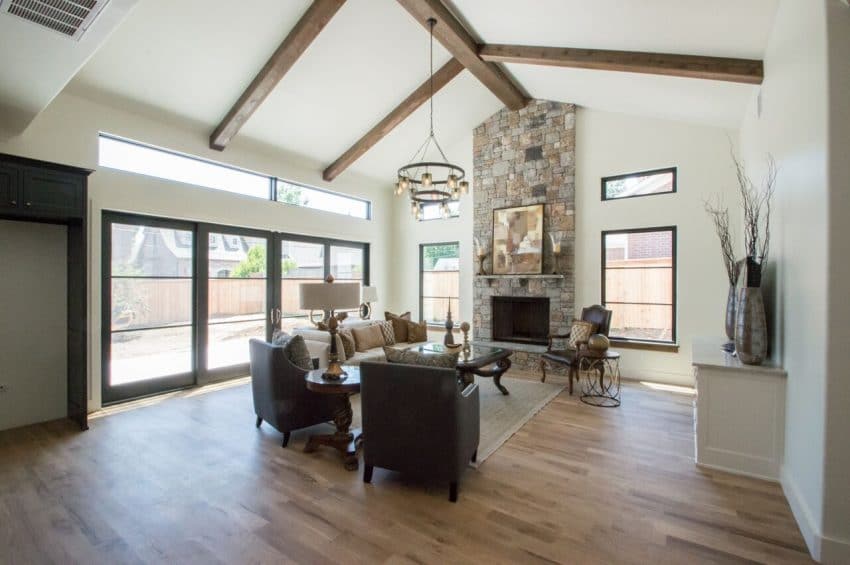 As I'm sure you can tell, I found inspiration in every house I entered this year! Your home doesn't have be as large as the ones I have shown to incorporate some of the ideas.  Laying tile or wood in a herringbone pattern would look just as amazing in a tiny house. And smaller spaces mean you can get by with a smaller budget for the same fabulous materials!
I guess what I'm trying to say is that none of us should look at these photos with jealously or envy, but instead we should pick our favorites and figure out how to get the same feeling in our own homes. In fact, we came up with SO many ideas that we decided to make a prioritized list and slowly work our way through it. When we know exactly what project is the first priority, it will make it easier to make sacrifices to save the money to make it happen.
I'm already counting down the next until the 2016 Parade of Homes. I'll plan ahead and get you guys even better pictures next year!  Just in case you missed them, here's a link to day 1 and day 2. 
Which house was your favorite?