Anyone remember that time I shared my guest room update MONTHS AND MONTHS ago and promised to share the tutorial for the retro looking sign we made out of new fence pickets?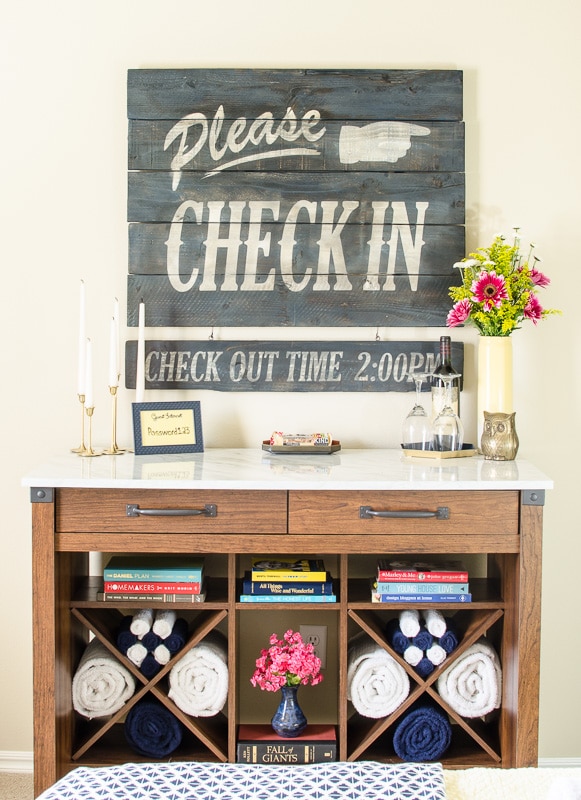 I hadn't taken pictures when we made the first version because we were rushing and weren't sure how it would turn out. Thankfully, our design ended up even better than we expected.
But, it's a little hard to motivate yourself to remake a project when you already have the finished version hanging on the wall. Then, last month, not one, but TWO crazy things happened that finally pushed me to action.
First. I got an email from a lovely reader in Texas asking more about the sign. She ended up buying my original sign, which meant I had more incentive to make another and take photos along the way for all of you.Win-win!
Then, a week later, I got an email out of the blue from the fabulous team at Remodelaholic. They were putting together a Deck Your Walls series and wanted to know if I'd be interested in sharing the guest room sign on their blog. Um, yes please. Cassity and Justin from Remodelaholic are blogging legends, both for their amazing projects and kind hearts. It was such a great surprise to hear from them.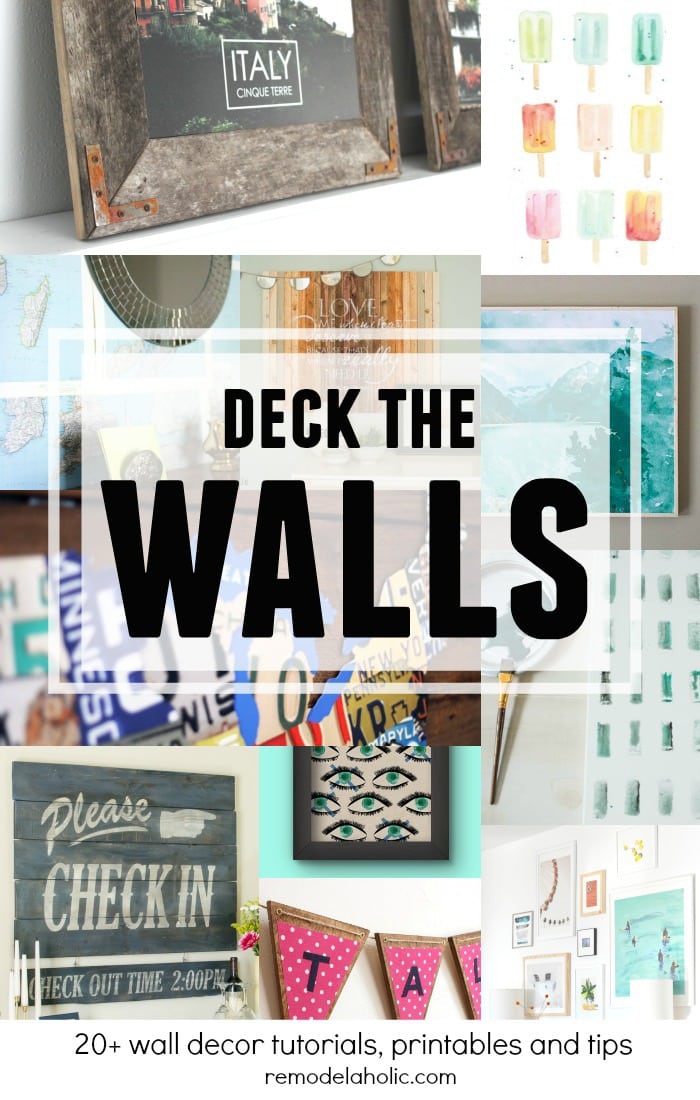 SOO….I've finally got the tutorial for you AND we went a little nuts and made extra signs in case anyone else wants to buy instead of DIY!
So choose your next adventure….
Option 1: Tutorial at Remodelaholic
Option 2: Buy your own sign at Etsy!
Option 3: See more guest room essentials.
Post shared at: Get Your DIY On