Who else enjoys great food and wine? After my husband drew the amazing artwork on our pantry wall, I asked him to sketch up an 8×10 version that we could share with others. As usual, he exceeded my expectations. Printed out in a nice frame, this is a great gift with a bottle of wine!
As I reminder, here is what the original chalkboard art looks like in the pantry.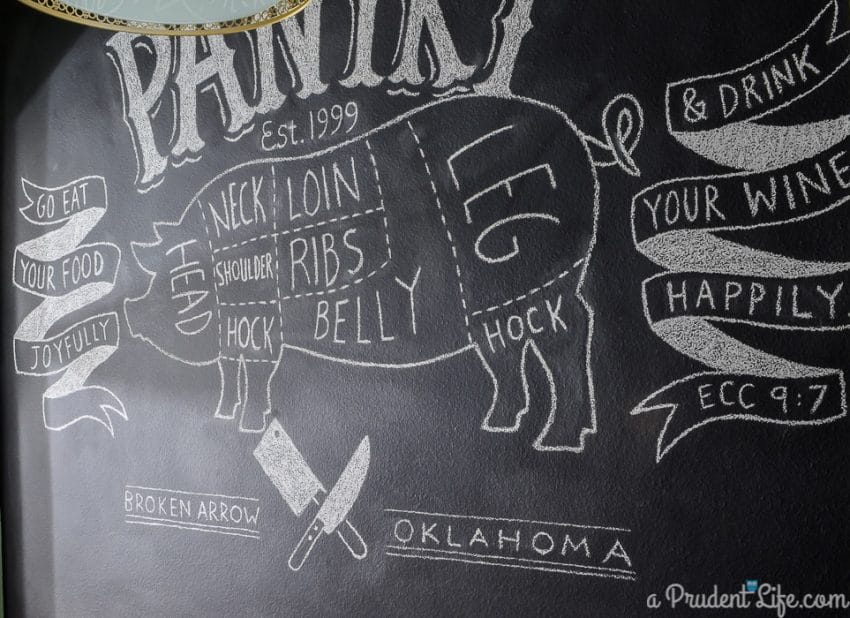 And here is what he came up with for the printable!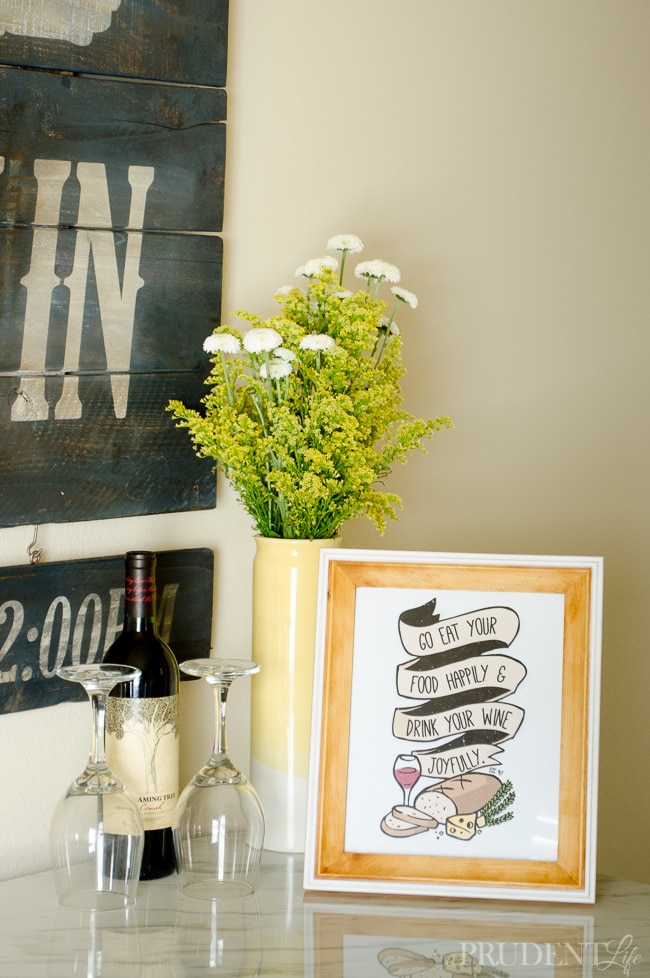 Cute, right??? It prints out on normal paper and then you  trim it to fit in an 8×10 frame.
My favorite paper for printables is a bright white cardstock. I use the Georgia Pacific version, but I think any that are 92 bright and 110 weight would work. I used the same paper for my clipboard printouts in the exercise corner and it's great because they don't flap around when the fan is on. It goes through our basic inkjet printer with no problem. Click in the image below to see the paper I use on Amazon (affiliate link).
To open your free copy of the printable, click here:  Food and Drink Printable
Now go and eat your food happily and drink your wine joyfully – but both in moderation!