Over the last five weeks, we have completely transformed our 3 car garage from a hoarders dream to an inspiring and functional space.
We battled crazy travel schedules, way too much rain, and an incessant army of June bugs. Don't they know it is only May??? If I hadn't been committed to finishing this space as part of the One Room Challenge, I would have quit. Many times. Thank goodness for public accountability!
What a joy to have a huge flat work space for smaller diy projects and a big open space near the tools to bring larger ideas to life! Thank goodness for IKEA workbench hack keeping the space on budget.
Throw in new lighting, easy access to power tools, and organized supplies and it really is a dream. There are no words for the copper floor coating or the wall art my husband came up with. When the neighbors want art for their nursery based on your GARAGE, you know you've done something right.
As a reminder, here was my floor plan from week 1.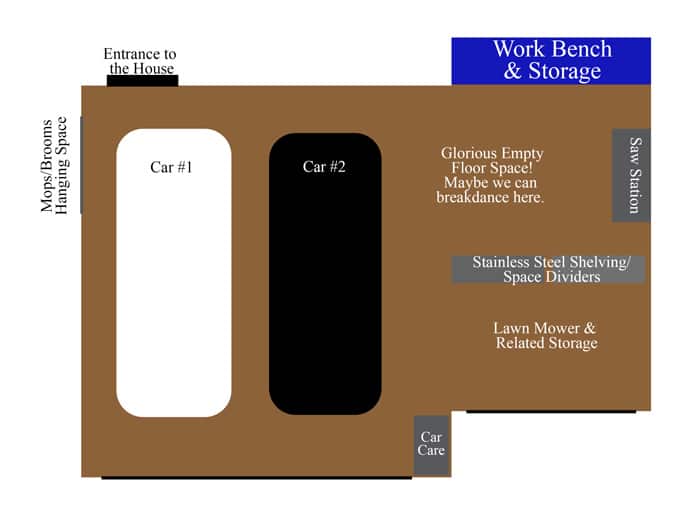 Are you ready for some mind-blowing garage before & afters?
Before: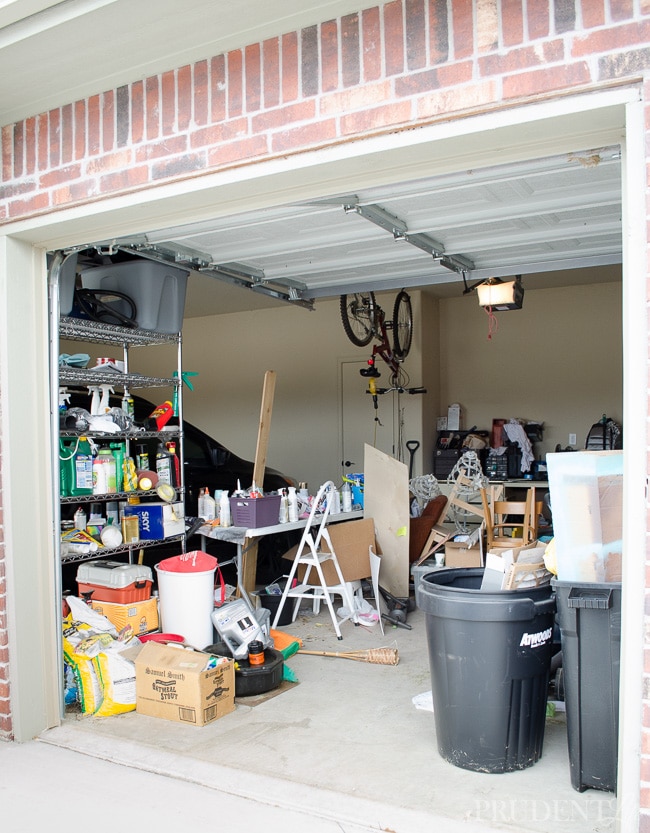 During: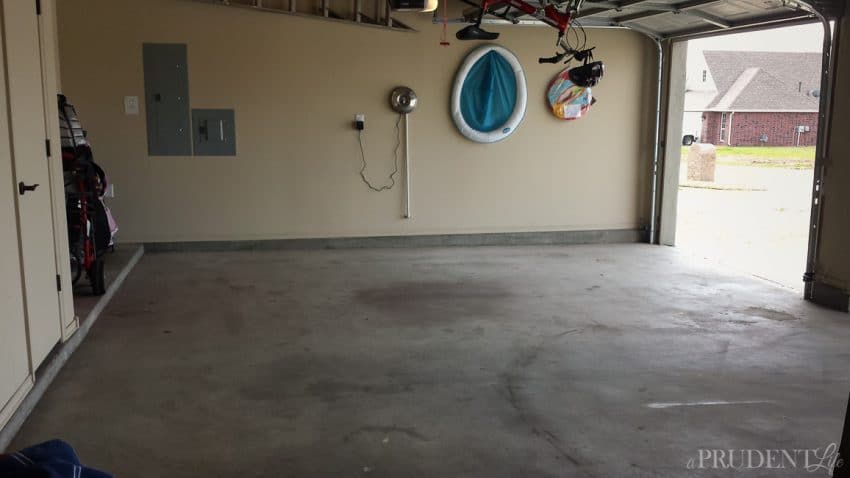 After: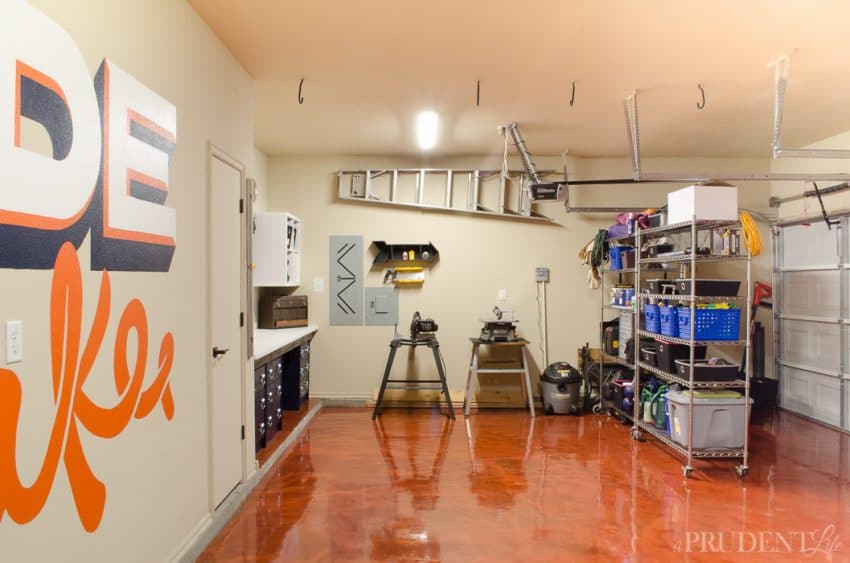 The rolling shelving units were placed perpendicular to the wall to create two separate spaces – a workshop with open floor space and a "shed" for storage of things like the lawn and garden tools.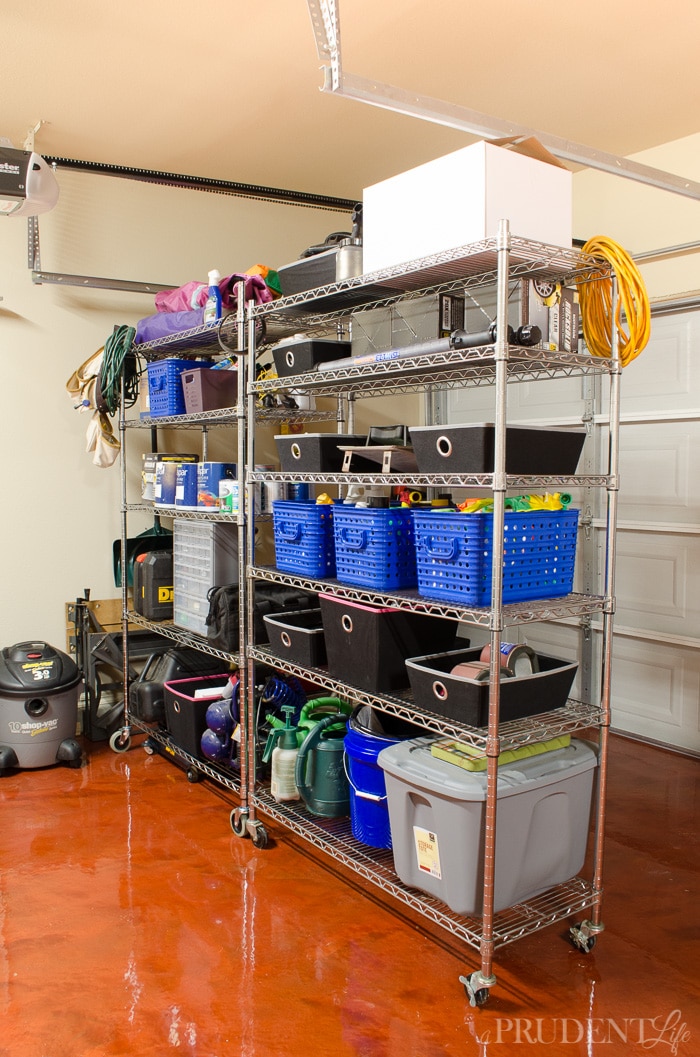 All the car related supplies were grouped in a separate area by the garage doors.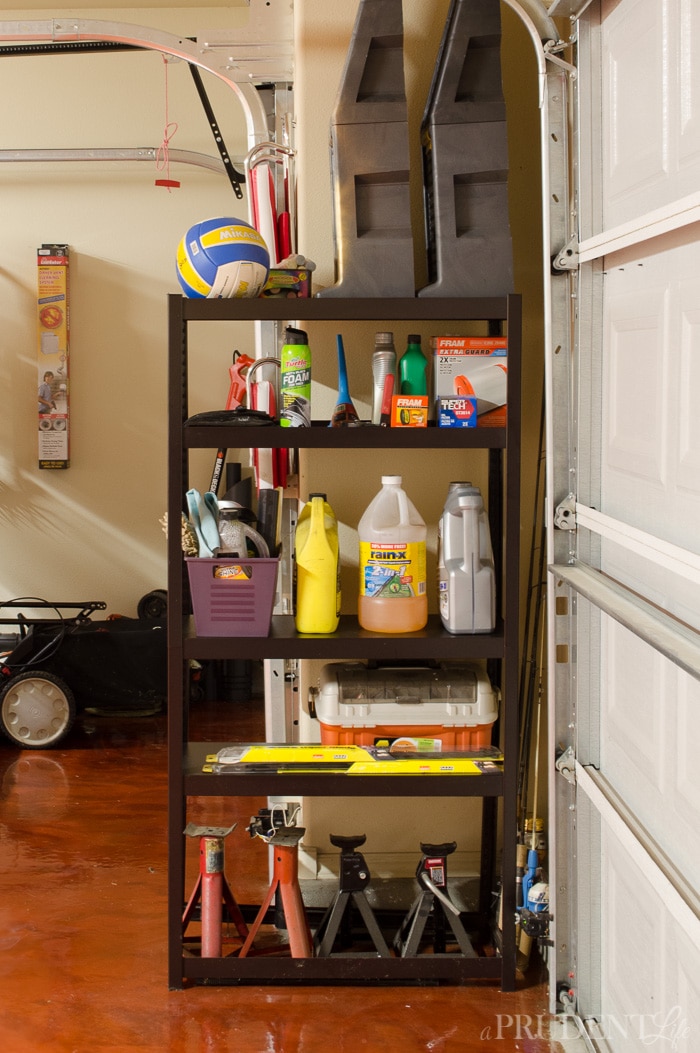 I know shelves aren't that fun to look at, but the new wall art sure is! My husband knocked it out of the park again. It's pretty amazing to open the garage and see the huge art.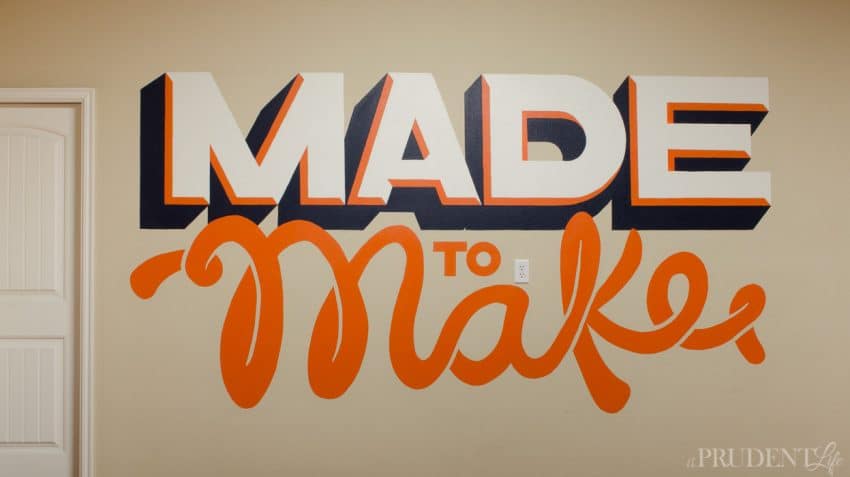 As much as I love the art, the organized workbench is my favorite because it adds even more organized garage storage space!
Remember the disturbing before?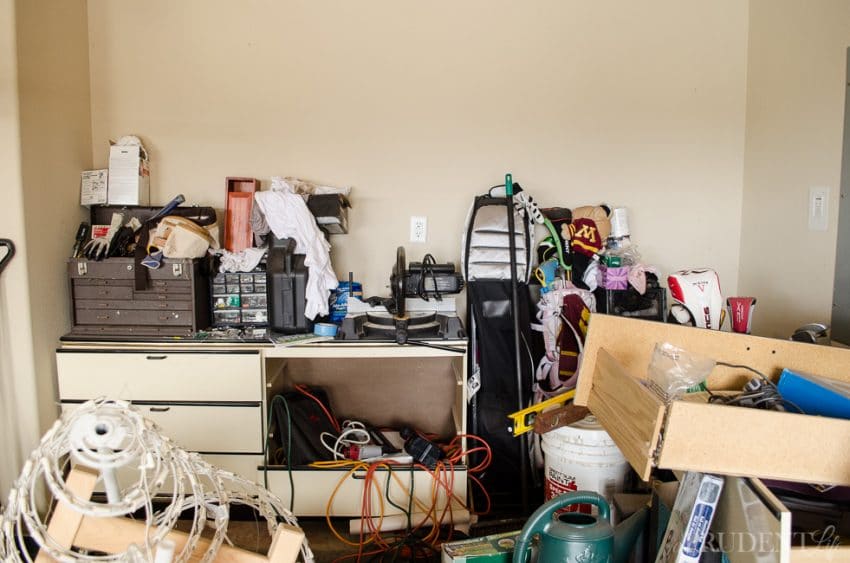 And my plan…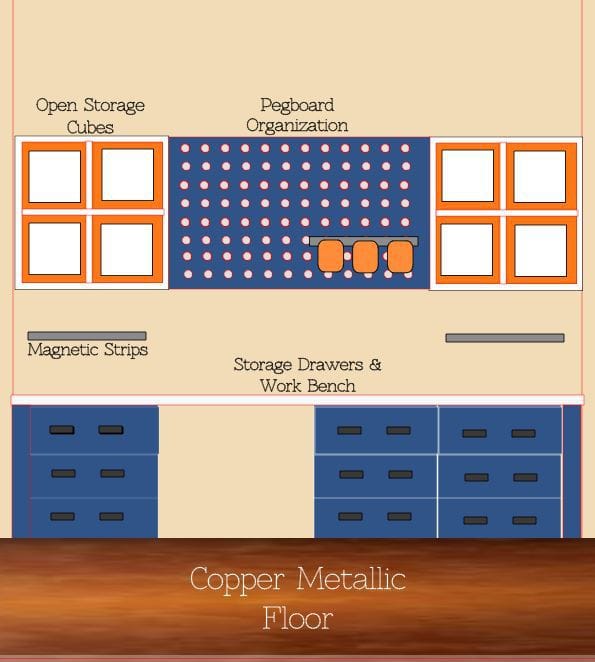 And the "I can't believe it's REAL" after: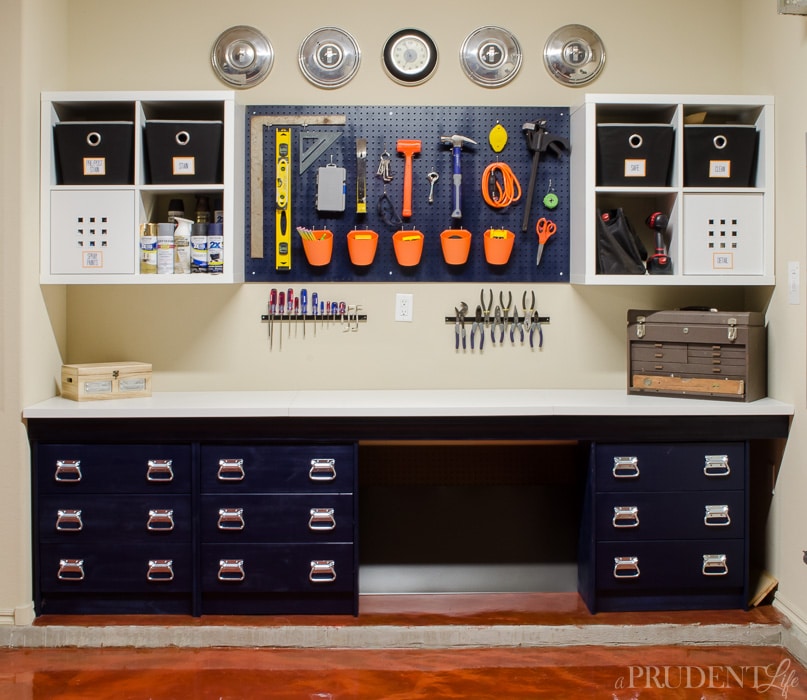 UPDATE: There is now a full tutorial on building the DIY workbench here.
We took advantage of the space between the pegboard and workbench to add wall mounted magnet strips, perfect for frequently used items like screwdrivers.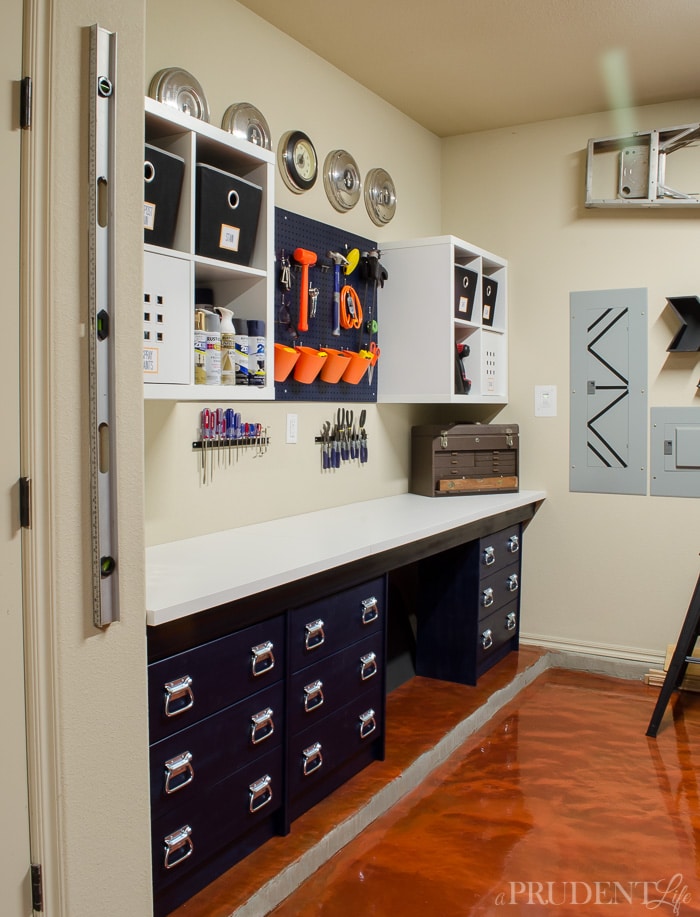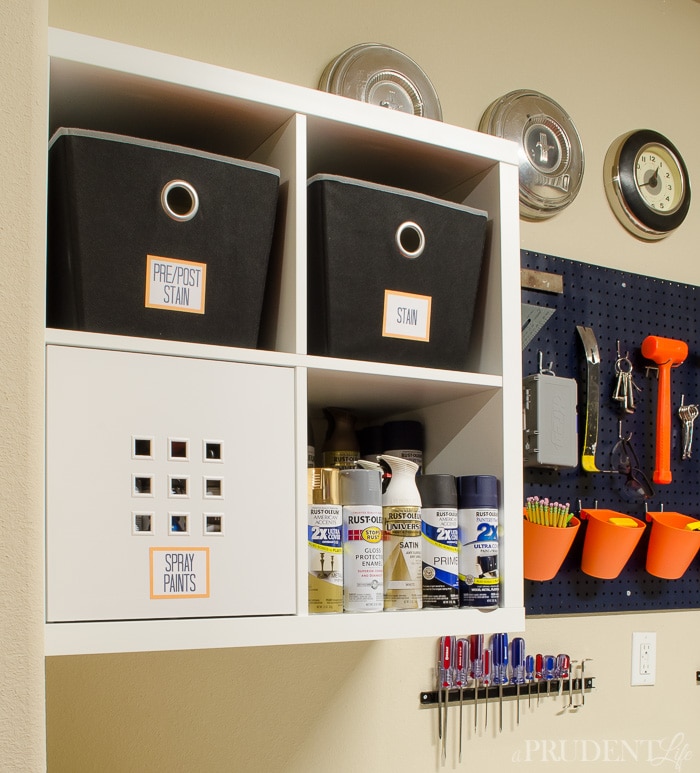 I love that among all the new garage makeover ideas, we were able to work in a vintage toolbox that belonged to Corey's grandpa.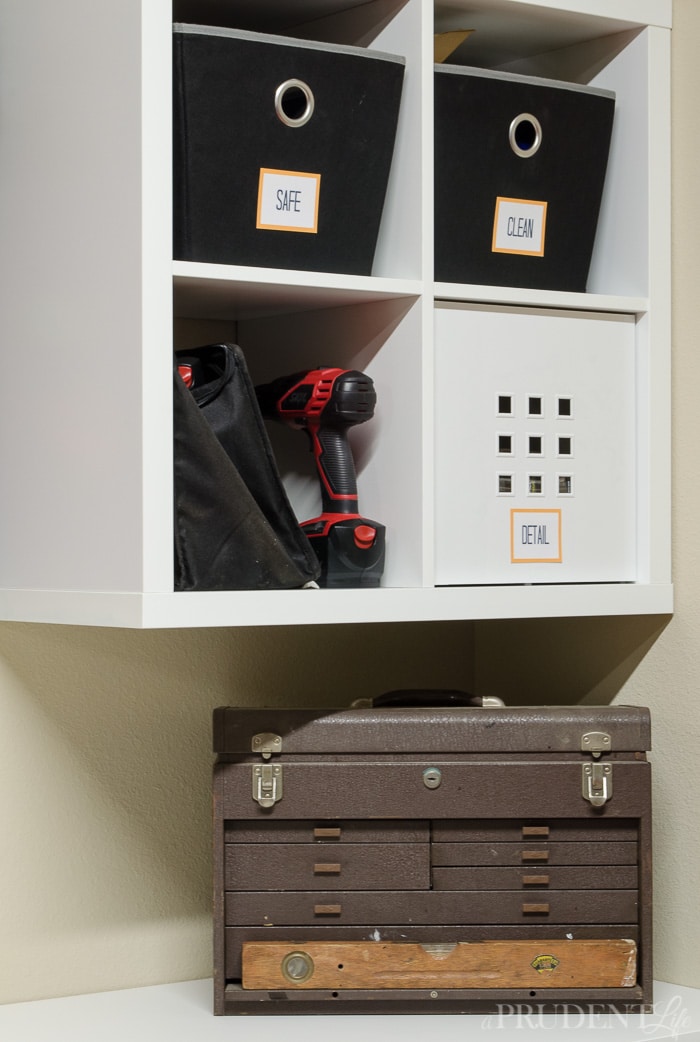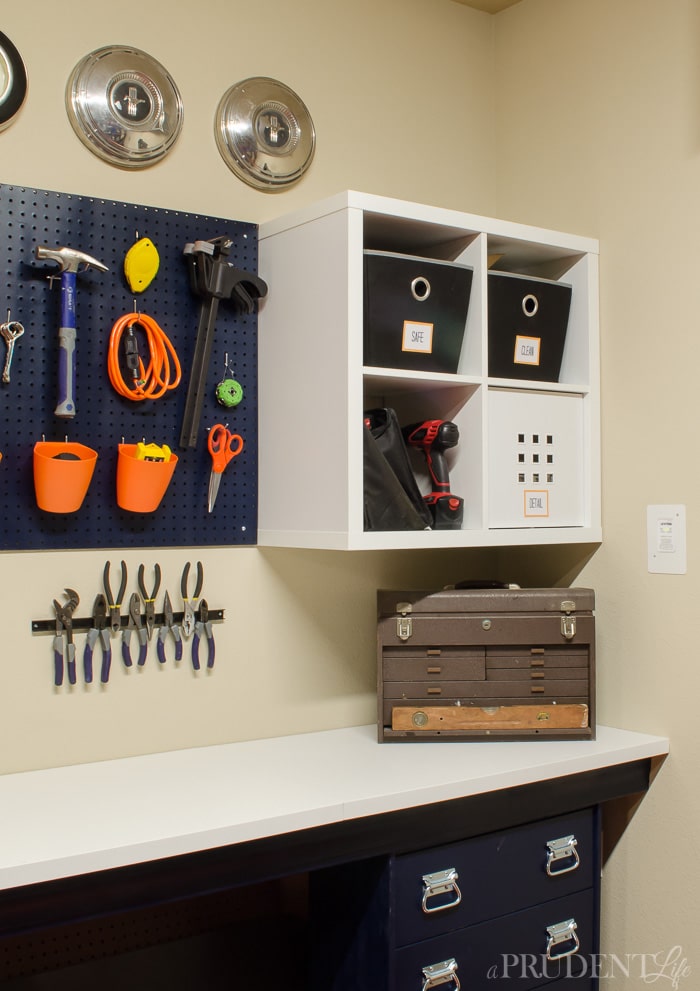 I seriously can't believe I have 115 inches of glorious counter top to create things on! It's so great that I can spread things out during projects, but also know that all the tools have a home when I am done.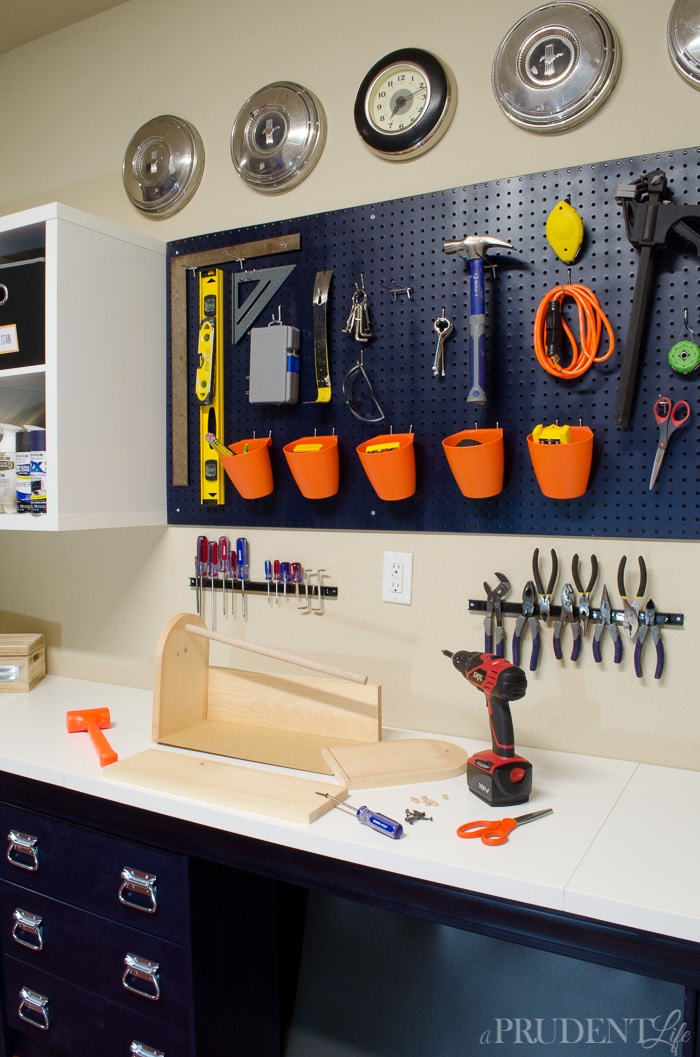 For the floor, we used the Rust-Oleum RockSolid Metallic system in Copper Pot. When I reached out to Rust-Oleum about the One Room Challenge and talked about doing the garage floor, I had no idea it would steal the whole show.
But I'm okay with that. Because it's AMAZING. I think I've said this before, but it looks like you could dive in and swim in it. The level of shine is unbelievable. Everyone who has seen it in person thinks it is still wet.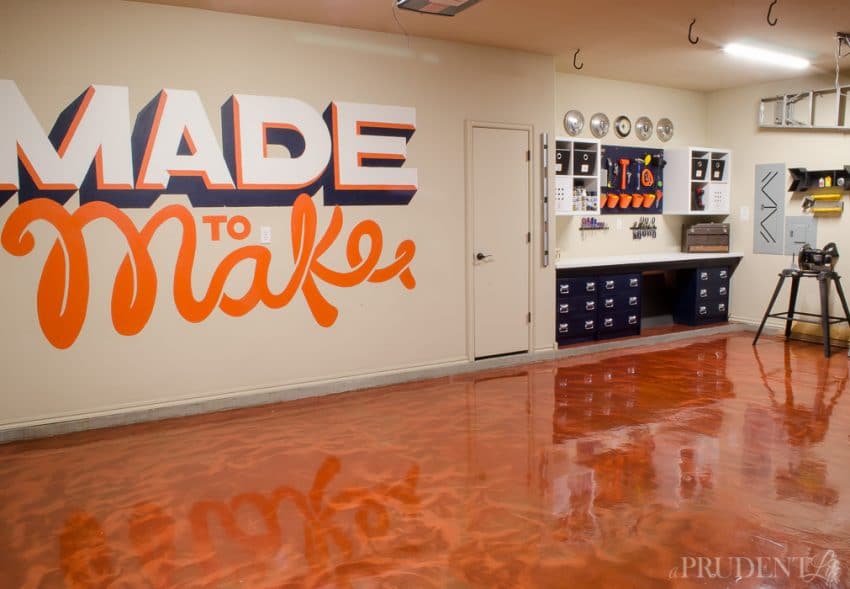 Obviously. I was fooling myself when I thought this post was the end of the garage talk around here. You can find more 3 car garage organization ideas in this post!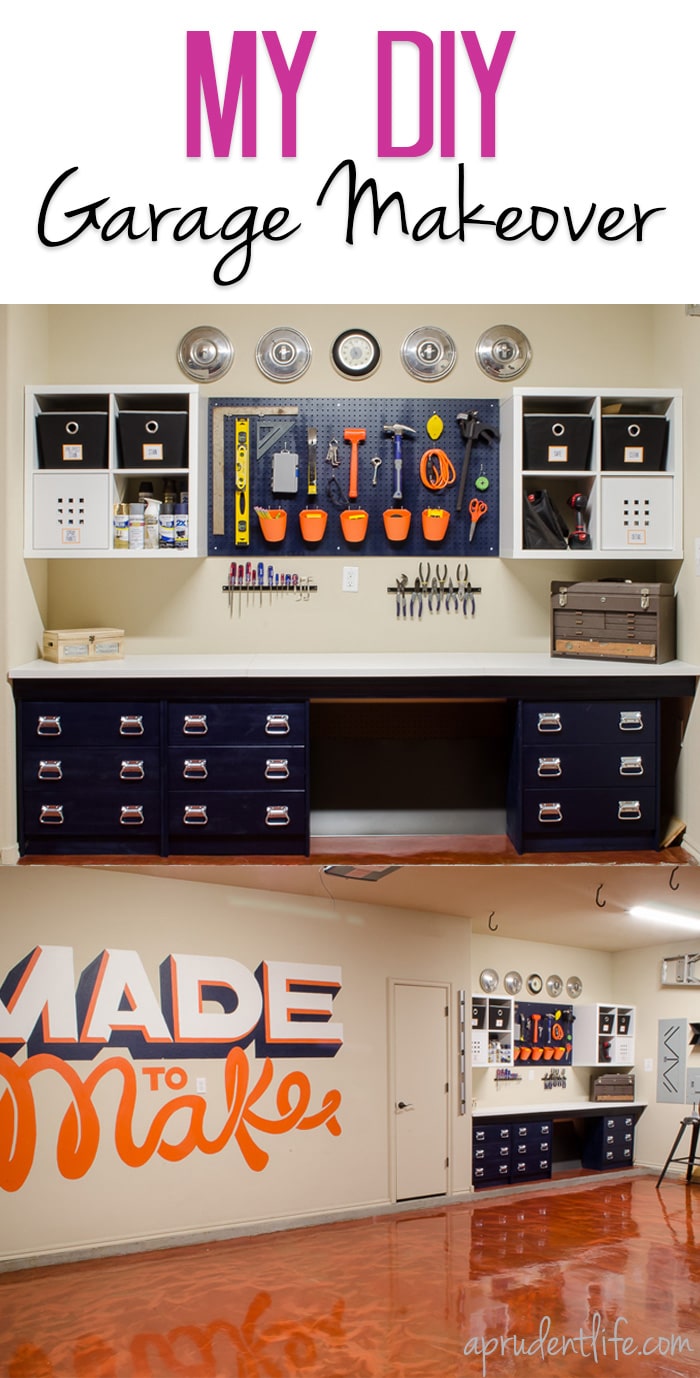 Also, don't forget to visit Calling it Home to see the rest of the One Room Challenge linking participant reveals. I can't thank Linda enough for organizing these events. If you happen to be a blogger, I encourage you to start planning now for the fall session. It is a painful, stressful, and FABULOUS process!
Special thanks go out to all of you who commented and cheered me on along the way, all of you are what make these challenges doable. And to my awesome friend Ana for stopping by to help with photos!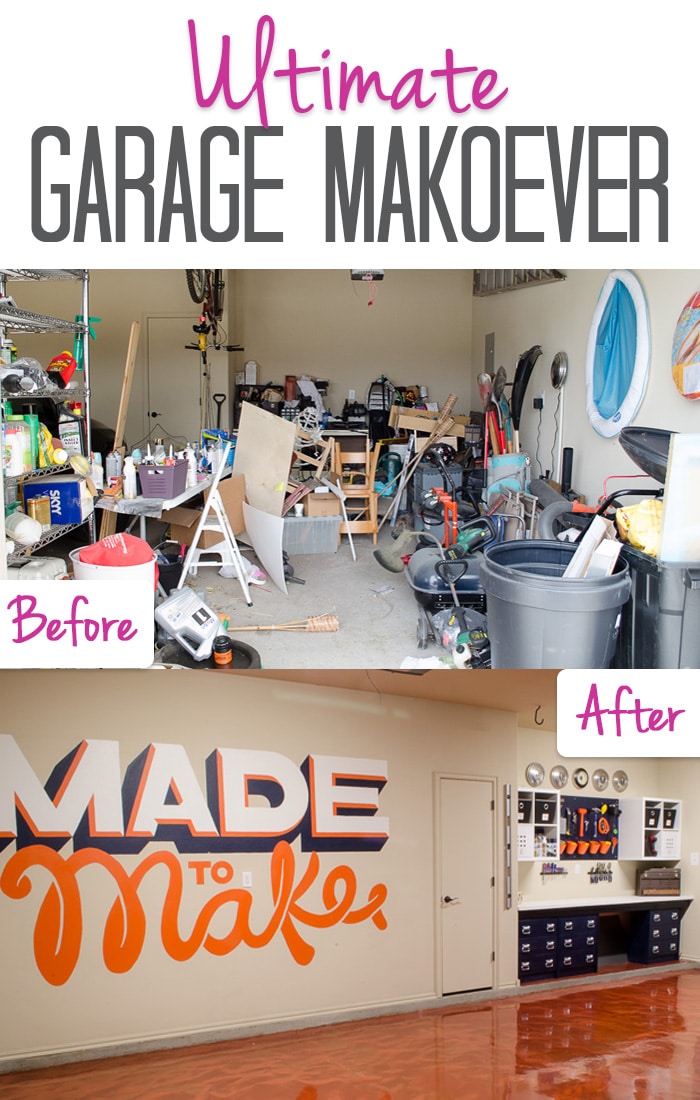 And with that, the spring One Room Challenge garage makeover is in the books!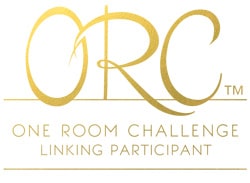 Make sure you check out my Fall 2014 (pantry) and Fall 2015 (master closet) ORC reveals next!