Like many floor plans, our kitchen is located near the patio door. Super convenient for entertaining, but also super convenient for all the flying insects that see the open door as an invitation to join us in the air conditioning.
I HATE them.
Whether they are tiny gnats, big noisy flies, or the dreaded mosquito, I get dramatically cranky when I see (or hear) a flying insect of any kind in our house. No matter how clean the house is, they make me feel like it's dirty.
I also couldn't stand the thought of frequently using chemical insecticides trying to battle the little monsters. But, I finally found the perfect natural solution!
I added a Zevo flying insect trap to the kitchen nook, right between the back door and the kitchen.
The Zevo plugs into any indoor outlet, then emits a special dual-spectrum blue light proven to attract those pesky flying insects. The little punks fly to the light and then get stuck on the sticky surface inside. I win!
Here's what it looks like in the daytime.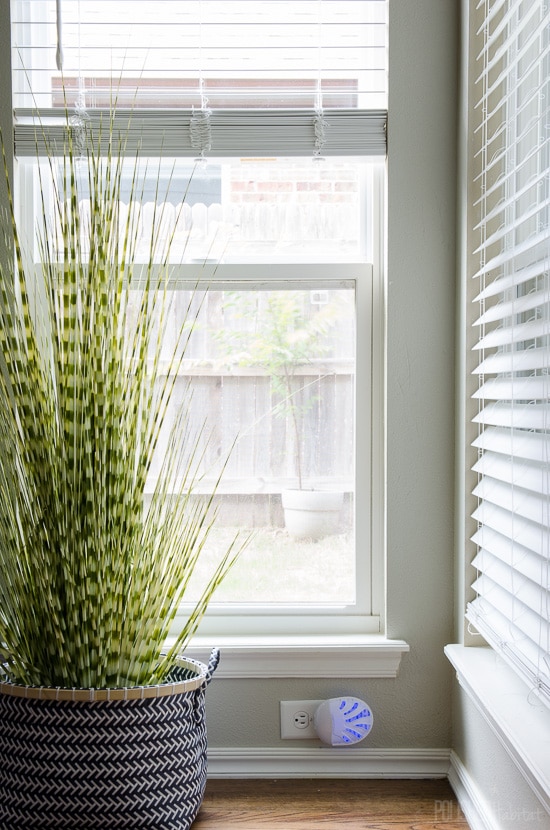 And here's a shot of it at night in the pantry. If I was a fly, I'd be headed straight for it!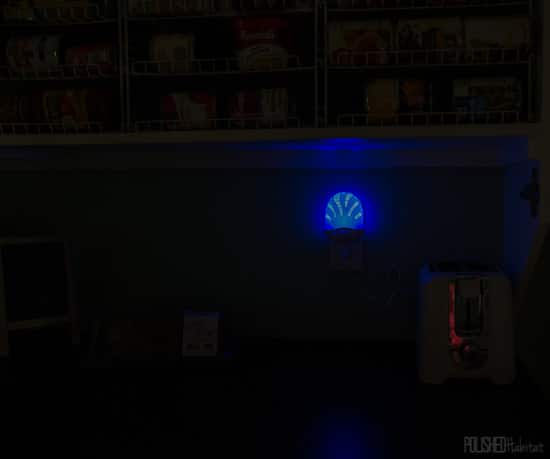 When my Zevo traps were on the way, I had a strange concern that only a blogger would have. We had been in a pleasant lull of not having any flies in the house. I wouldn't share a product with you if I hadn't see for myself that it worked, so I was a little nervous that I'd have nothing to catch this week!
Well, lucky me, there were apparently nasty little gnats hiding somewhere because Zevo caught them the 2nd day it was plugged in.
You can see the little black specks on the sticky backing!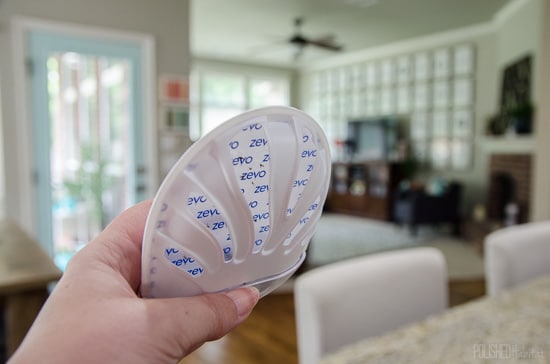 I really like that these traps stay on 24/7, so they're protecting us from the insects before things ever get out of control. Even better, I only have to think about them once a month when it's time to change the trap. Each sticky back lasts 30-45 days and is very easy to replace.
You just pull the whole top trap portion off and throw it away. Then, push on a refill and plug it back in. As you can see in the photo below, you don't have to touch the sticky part.
With mosquitoes carrying more dangerous viruses' every year and fruit flies able to lay 500 eggs in 10 days, I'm really relieved to have this new affordable weapon to help get rid of them both inside the house!
While I was researching, I learned a few extra tips to optimize your Zevo results.
Make sure you place the Zevo where you can see it, because if you can't see it, either can the bugs!
Prioritize placement in spaces were flying insects hang out – the kitchen, entry, and near trashcans.
Heat, temperature, and humidity can impact success, so if one outlet hasn't grabbed anything in 2-3 days, test it out in a different outlet.
It's meant as day to day, 24/7 protection, not as an immediate solution to an infestation. Make sure you order one and plug it in BEFORE you have a big issue!
Turn off competing lights at night.
While I was provided the Zevo units to review for you, I will absolutely be placing an order for the refills. We were really impressed that it caught insects we didn't even know were hanging out in our house. I LOVE new inventions like this that solve such basic problems in simple, but creative ways!
To order your own starter kit, head to the Zevo website here. They even offer free shipping!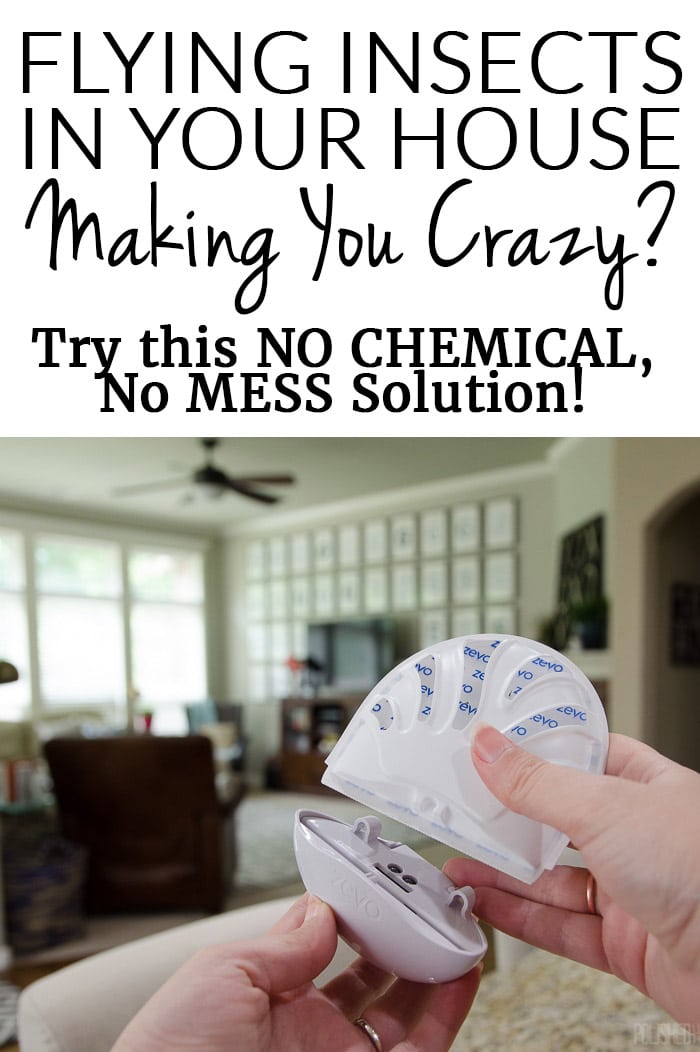 This is a sponsored conversation written by me on behalf of Zevo Flying Insect Trap. The opinions and text are all mine.