Does the thought of party planning leave you a little frazzled?
In addition to my blog, I'm a party stylist and staying organized when I'm planning events is crucial. Planning parties can be a little stressful, BUT it doesn't have to be.
Today, I'm sharing the party planning tips that will keep you sane during the process and ensure that you have a successful event.
1) Make a Guest List
Knowing the number of guests will help you determine a lot of other key factors for your party. Even if you are planning for a small number of people, still make the list!
In addition to planning budget, food, and even seating, my guest list helps me if I'm personalizing something for each guest on my list. You can also use the list to note any dietary restrictions or special needs.
2) Decide on a Theme
The next question I ask any clients (or myself) when planning any type of party is about the theme.  Having a theme does a few important things.
Helps you when choosing colors and party décor
Creates a guide in deciding what you want the feel of your event to be
It keeps you on track if you are prone to getting sidetracked
If you are the kind of person that gets sidetracked by pretty things (like myself ha!) then having a theme will help you stick with the vision that you first started with. The party theme that you see here was a Breakfast At Tiffany's Birthday Brunch. As you can see, the theme helped take this brunch from good to great!
3) Gather All your Ideas on a Secret Pinterest Board
I am a very visual person, so once I decide on what I want my theme to be, I start immediately drawing inspiration.
One of my favorite places to draw inspiration from is Pinterest.  Creating a secret board helps me to focus on pinning for my party and I'm able to see all of my ideas, colors and décor items I may want to make or purchase in one place. I usually pin everything that has anything to do with my event. That includes invites, color swatches, décor items and food I may want to serve. Which leads me to my next tip.
4) Plan a Menu to Coordinate with your Theme
One of my favorite parts of the party planning process is creating a menu.
We are major foodies over here, so our parties are expected to have great food. But, that doesn't mean it has to be complicated or fancy.
Be sure to choose food that can be made ahead of time. That way, you're not spending all of your time in the kitchen and away from your guests.
Also, if you just don't have the time to prepare food or cooking isn't your thing, that's perfectly ok. Get THE best take out you can find or enlist help and have a few dishes catered if necessary. Sometimes, I may visit one of the gourmet grocery stores in our area for small side dishes or baked items.
Don't ever feel bad for working smart!
5) Don't Be Afraid to Ask for Help
This one is important! We cannot do everything on our own. Even if you think you are an island sometimes like I do, everyone needs a little help!
The key here is to not get overwhelmed, but to enjoy the party planning process. Sometimes you just need to have a pair of extra hands or a friend to bounce ideas to and that's fine. Even as someone who does this professionally, I talk to my friends and hubby about my ideas all the time. My friends can help me with timelines or we have DIY party décor making sessions. Plus, it's so much more fun when you have your friends helping you with a party. It makes the event and the process even more special.
6) When in Doubt, Just Hire It Out!
If any parts of the party planning process seem daunting to you, hire someone to do them.
Seriously.
If you would love to have beautiful desserts or an awesome cake, but the very thought of baking anything gives you anxiety, call the bakery!
If you would love to have flower arrangements, but you just can't seem to find the time to make them, your local florist can help, or a bouquet from the grocery store would be just as lovely. It doesn't make you less than the "Hostess with the Mostess". You will be hostess of the year!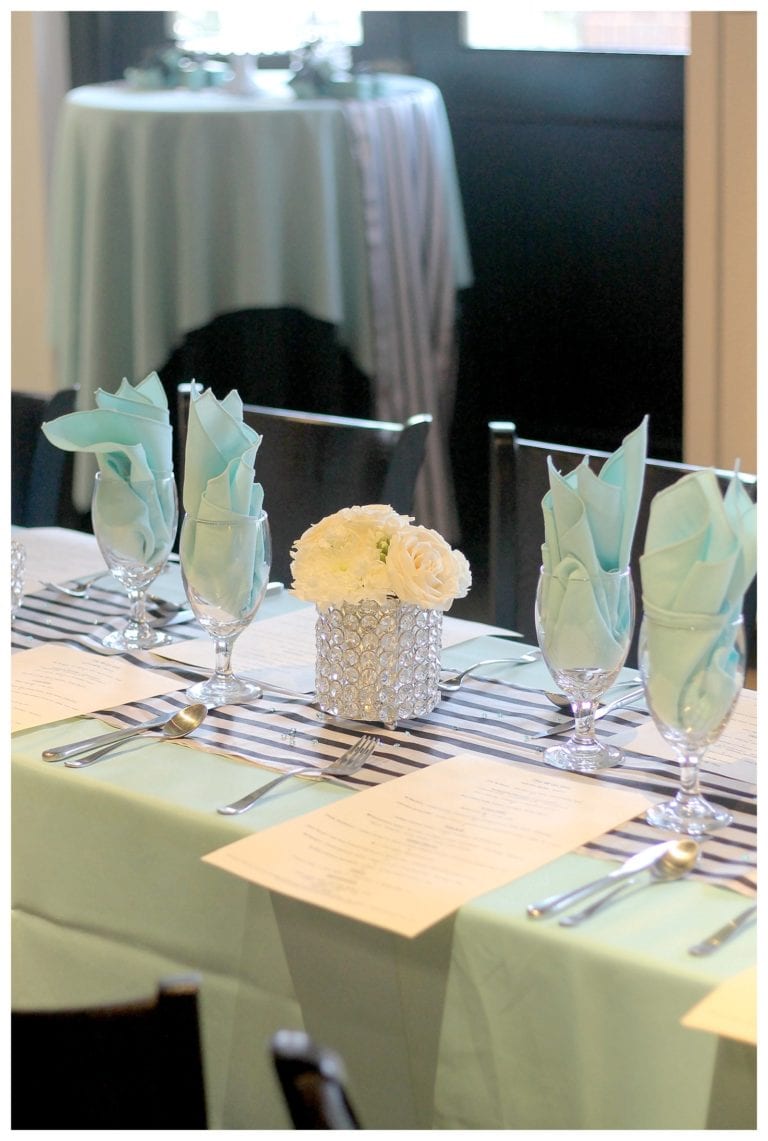 I hope these tips will help you stay sane and be successful in planning your next party or social gathering.
The key goal in planning a party is to create a celebration that will invoke feelings of love and joy.
It doesn't have to be perfect to be beautiful and enjoyed by your guests. If fact, if you are less stressed during the event, you'll be an even more awesome hostess. Organizing your party planning routine will help you!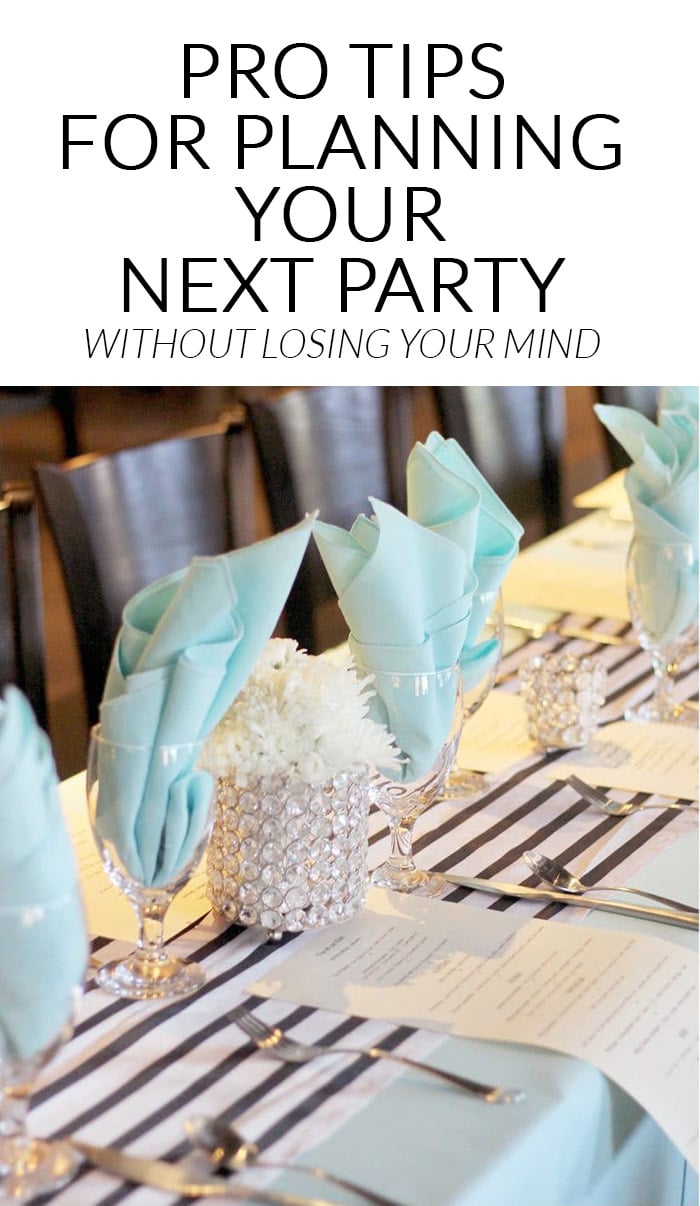 What are some ways that you stay organized during the party planning process?