If you follow along on Instagram, you might have seen the sweet Rub 'n Buff collection I received for Christmas. Rub 'n Buff is a wax metallic finish that you can use to make just about anything fabulous. My first project was turning a small cheap black frame into a golden masterpiece. In like 30 seconds. Amazing.
Here is a snapshot I took with my phone. Pretty impressive for a plastic frame!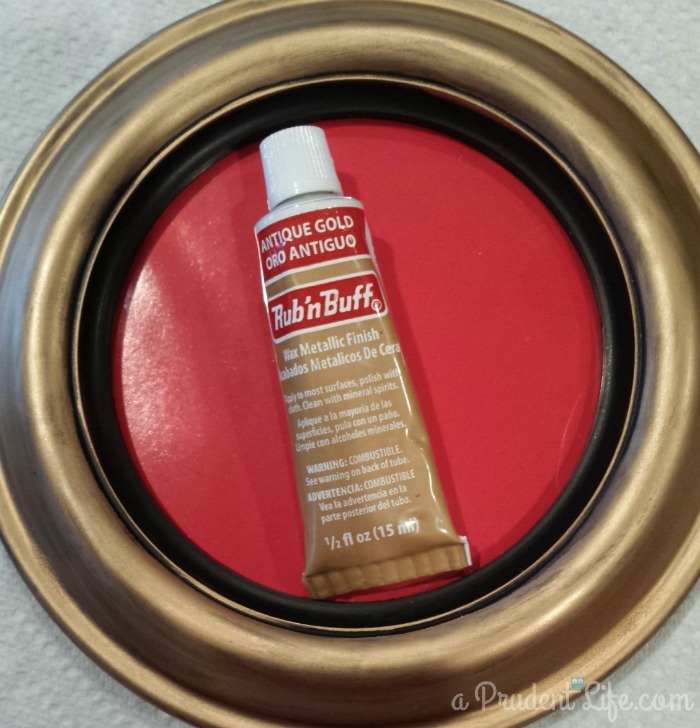 Since that worked so well, I wanted to see how it would handle a very glossy white surface with no prep. I've heard it works better on black/dark surfaces, but I was in the mood for an experiment. My test subject was a white Ikea Tolsby frame. They are $0.99, so I wasn't too concerned about messing it up.
Here is what I started with: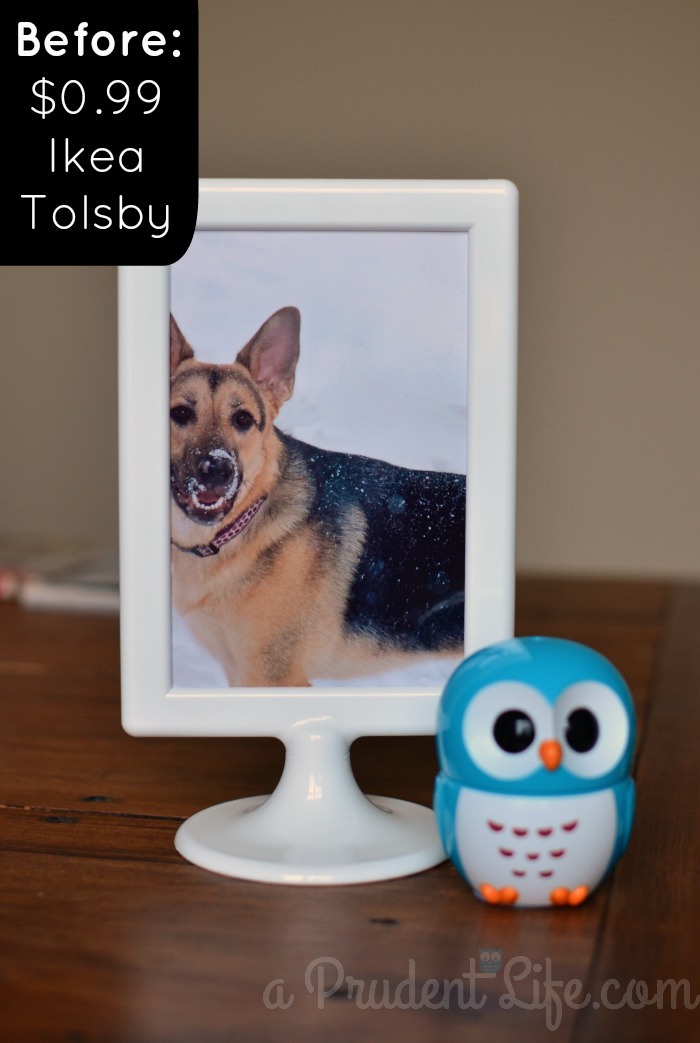 My plan was to do a black & gold combo – super easy since the frame unscrews into two pieces. I didn't even have to tape anything off!
My internet research told me that the easiest way to apply Rub 'n Buff is with your finger. It wasn't so scary with the gold – gold fingers are cool, right? But who wants a nasty black finger?!? Yet, this was an experiment, and aren't all experiments a little risky?
Here's what the base looked like after one thin coat. I ran straight to the sink and did a little happy dance when the wax washed right off with normal hand soap. My black (called Ebony) wax seemed a tiny bit chunky. I'm not sure if it is always a different texture, or if I just got a funky tube. It was problematic because the little solid chunks would wipe wax off as I was trying to apply it. More on that later.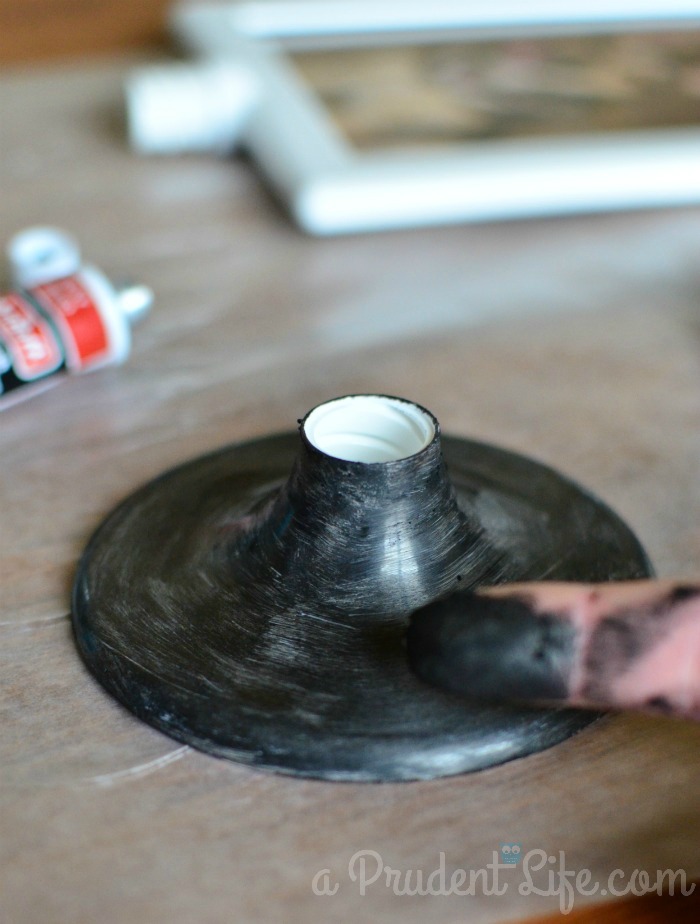 And here are both pieces of the frame with one thin layer of wax. Be sure to wash your hands well between color changes.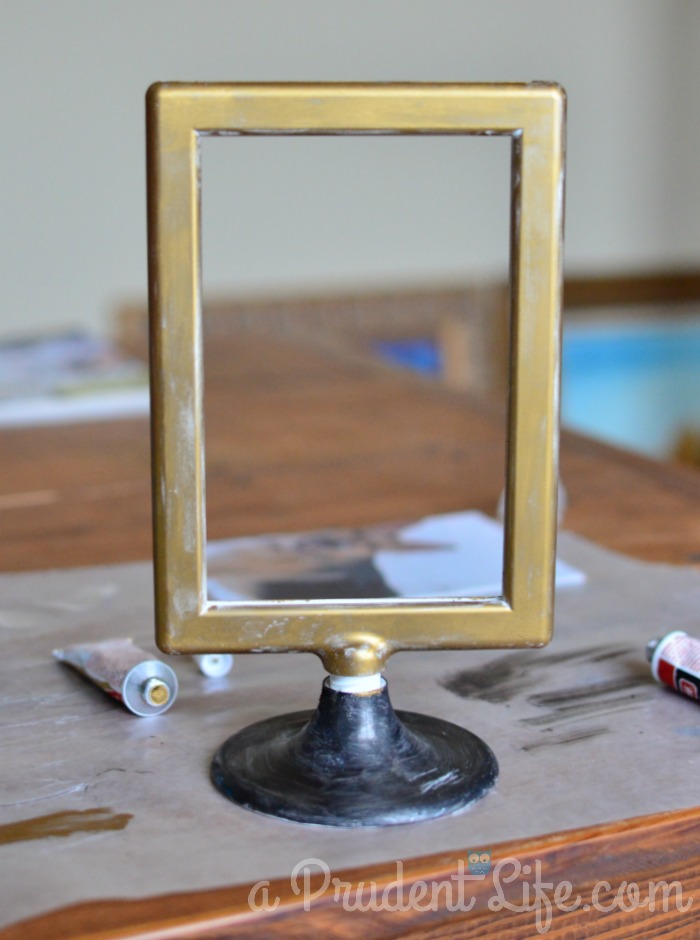 Next, I added a second layer of each color, which was perfect for the gold portion of the frame. The black was a little more problematic because of the tiny particles. Instead of waiting and applying more layers, I decided to touch up the base with a black satin craft paint. It worked! I think if I had primed or sanded the base first, the black wax would have been fine. The glossy white finish was just a little too much for it.
And here is the finished product!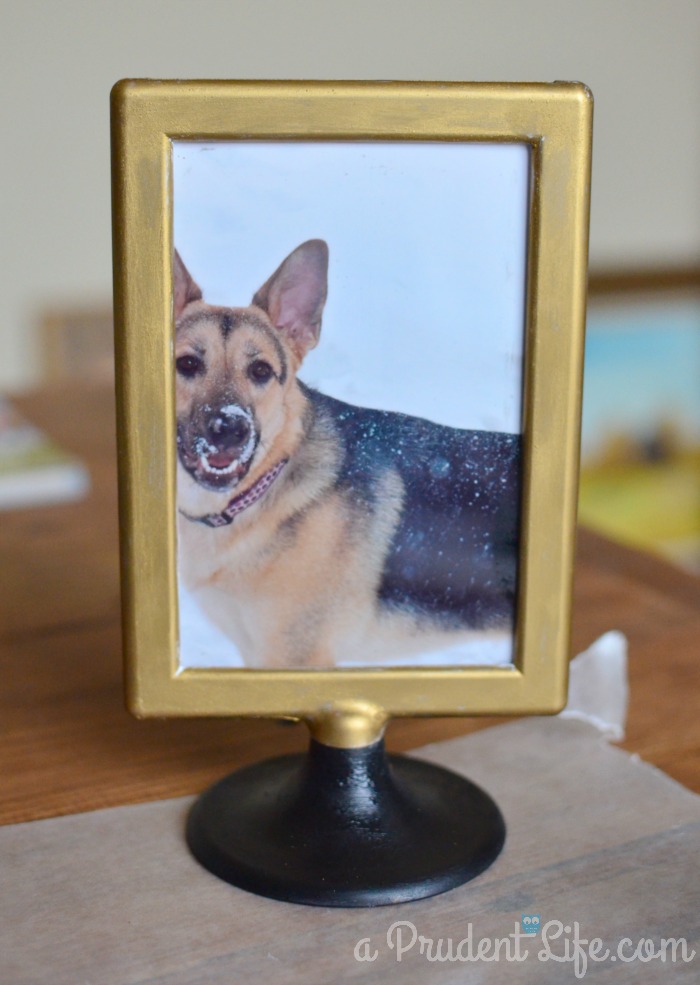 Now my $0.99 frame is worthy of being displayed on our mantle. I love it when experiments have happy endings!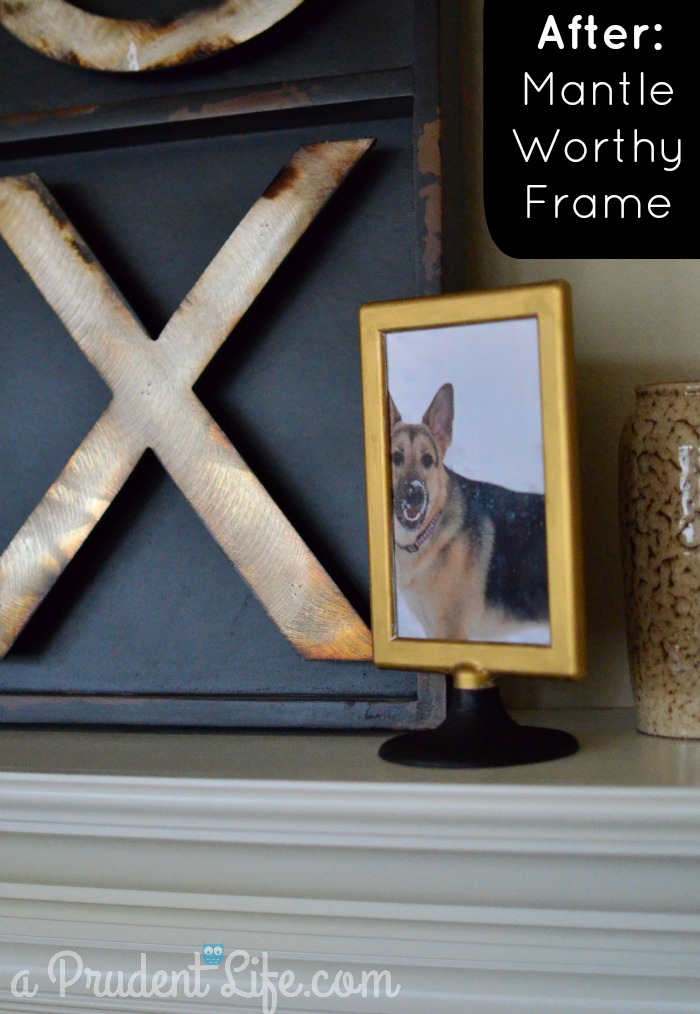 Here is one last before & after. What do you think?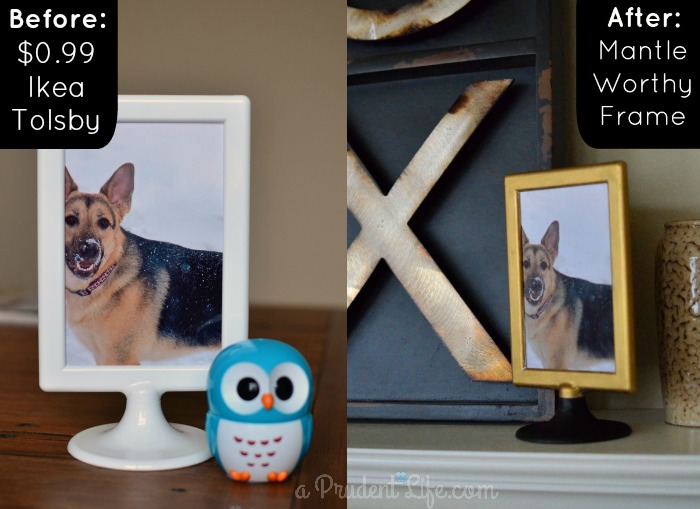 P.S. – Isn't Maddie the cutest? I'm surprised you guys can even concentrate on the frame when there is such an awesome dog involved.
 Post Linked to: Serenity Now, Best of the Weekend, Tatertots & Jello, VMG206, Do Tell Tuesday, Hit Me With Your Best Shot, Ginger Snap Crafts