I've been busy with paint brushes this week! I mentioned in my January Planning post that I wanted to get my bathroom linen/medicine/toiletry closet organized. I have been equally excited about the new organization AND my plan to paint the closet Pantone's color of the year – Radiant Orchid.
Here is what I started with: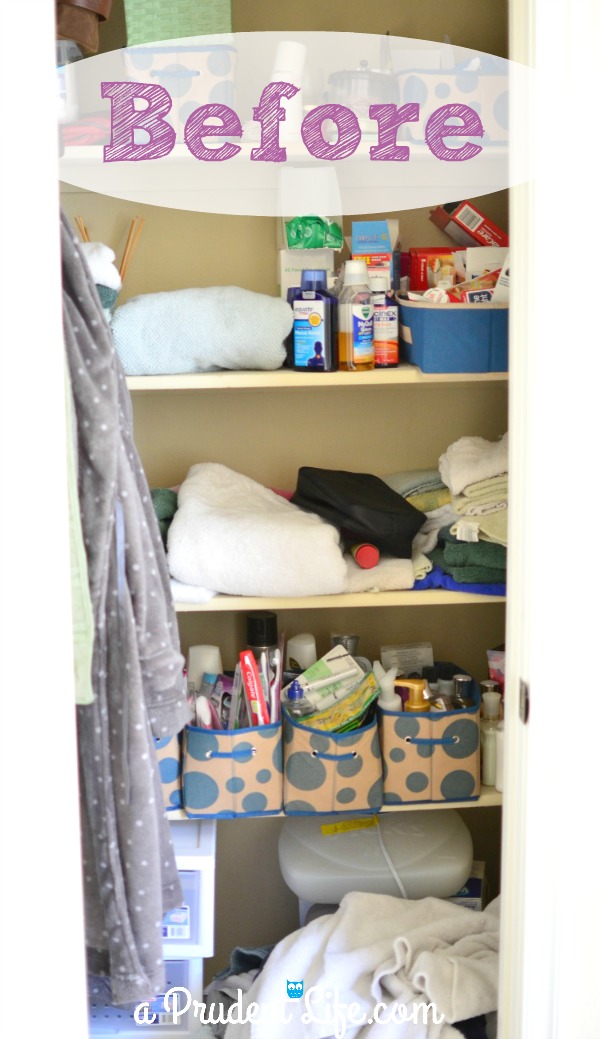 As you can see, the walls & shelves in the closet were the same color (Benjamin Moore Shaker Beige). Not that closets are supposed to be exciting, but this one was begging for some personality.
I knew I wanted to do a pop of color, so when Pantone announced Radiant Orchid as their color of the year for 2014 I decided it would be perfect! Lowe's even has premixed 10 oz samples, which made matching the color a non-issue. As accent colors, I selected gold & bright white.
I'm finished painting and getting ready to start organizing. Can you believe all this came out of that closet? My husband was shocked when he came home from work yesterday to find it all over the dining room table 🙂 Oops!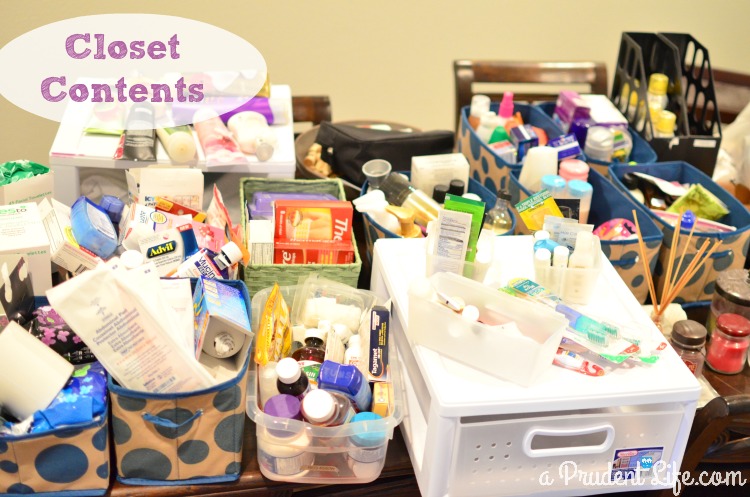 I've been collecting different bins & boxes for a couple months in anticipation of this project. It's always great to buy ahead of time when you see a great deal. Before Christmas, Michael's had photo boxes on sale 6 for $10. I bought as many as I could fit in my cart. Twice.
I'm not going to show you the whole closet until it is finished. BUT here is a teaser. And yes, the shelf edge is gold. I think I may need to go to Rub 'n Buff rehab. I'm totally addicted.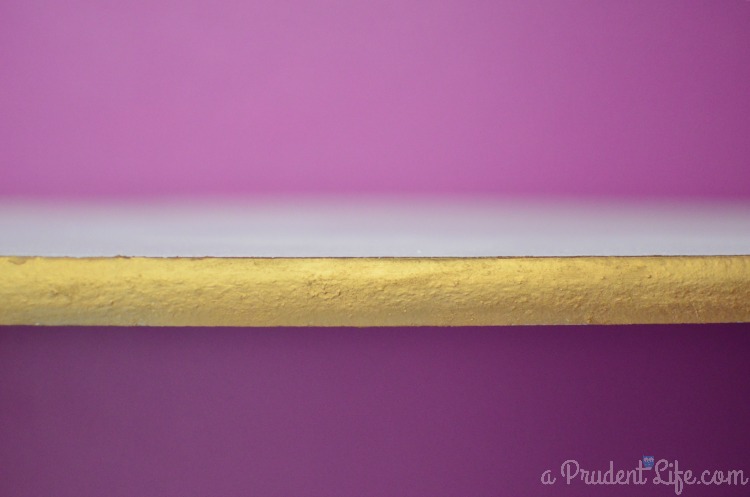 That's all you get for today, I've got to go tackle that mess on the table.