What the heck is Smitten Saturday? Good question!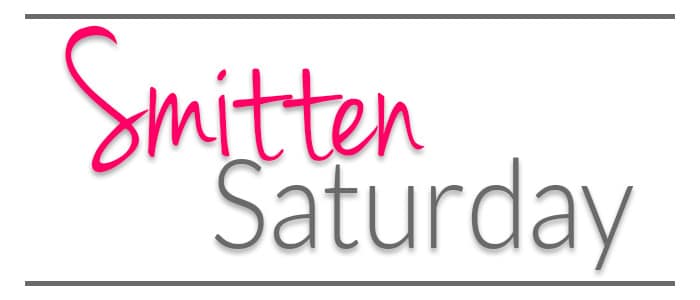 Every week, I come across little things that I want to share with you guys. Stories, books, tips, tricks, etc that I think are really valuable or super fun. But, most of those things don't seem like they need a full post of their own so they stay stuck in my head. It's time to set them FREE!
Let's get to it!
We made it to the top 10 in DIY project contest at Not Just A Housewife this week!!!  There are amazing prizes from Home Depot and Ryboi up for grabs.  Now that the contest is down to the top 10, it's up to a public vote.


Would you mind clicking over to vote for our Glam Closet? You don't have to enter your name or any other info, just scroll to the end of the post, click our button and then click vote! While you are there, make sure you check out the other 9 contestants. I was blown away by everyone's talent and creativity. It really is an honor to even be on the ballot!
If you've ever struggled with budgeting, this product could change your life. Really. It's half money philosophy, half software, all awesome. I'm not affiliated with them in any way other than being a customer. Without it, I never would have had the confidence that we could live on one income while I turned the blog into a business.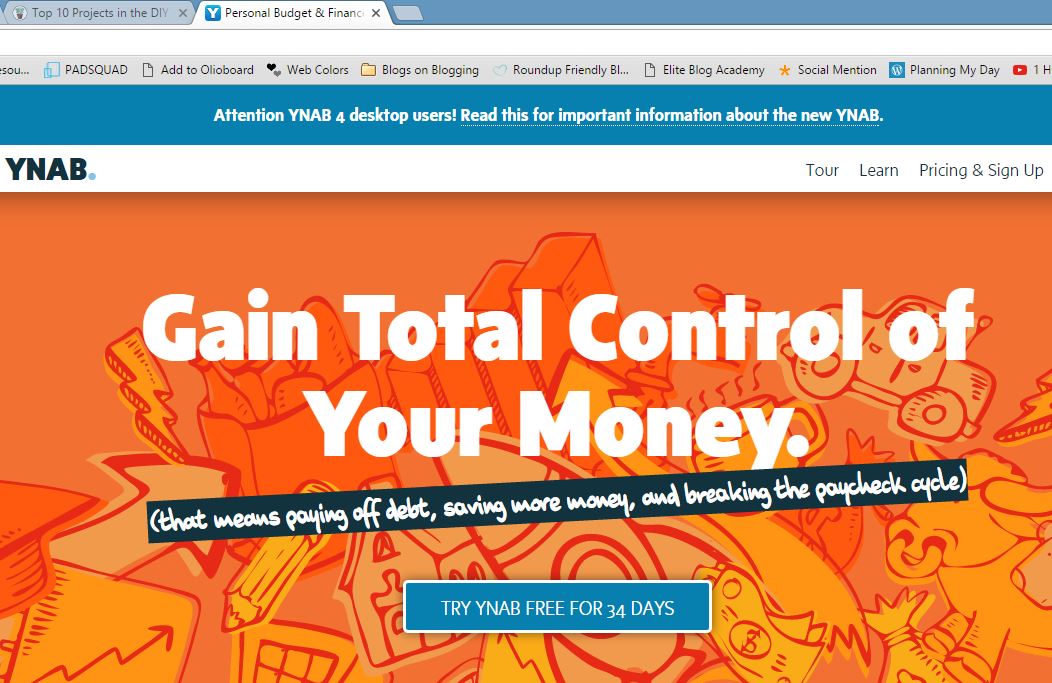 They just launched a new web-based version, which is so much better for us than just having it on one computer. I'm totally smitten with being able to set goals and watch our progress.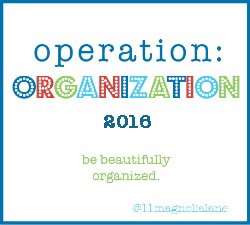 The bloggers at 11 Magnolia Lane host Operation: Organization twice a year with ten straight days of brilliant organizing projects. This year they added giveaways to the mix as well! There have been four posts so far, and I think you'll all really love the tips for small closets that Abby from Just a Girl and Her Blog shared yesterday. You'll find the giveaway at the end of that post. I'll be joining in the fun Tuesday, sharing some before, during & after highlights of our closet. It was CRAZY to look back to the before and progress photos as I was writing the post for them!
Yes. A mouse. Not a live one. I'm not a fan of those at all.
I've always had seriously wimpy wrists. They are bad for volleyball, and bad news when I use a computer all day. After a bout of extra soreness in December, I went to Amazon to order a new mouse pad that had a wrist rest attached. During my searching for the perfect one, I stumbled on the craziest thing! For $20, I could get an Anker vertical mouse (affiliate link) that is created to keep your hand in a more neutral "handshake" position instead of being rotated all the way over. Based on the affordable price and great reviews, I ordered it, hoping I could adapt to a whole new way of mousing.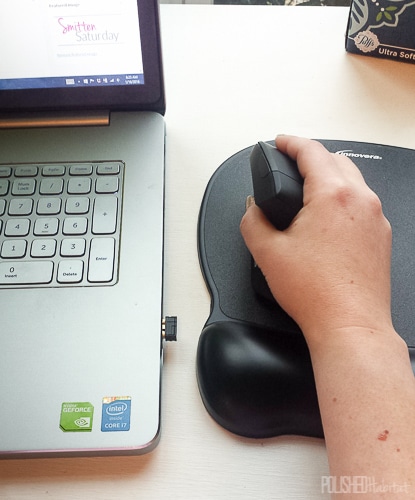 Within an hour, I was already used to it. Since you're still using your same fingers for clicking, it's less weird that you would expect. I had no idea these vertical mice existed, so I hope it's news that will help some of you too!
What were you smitten with this week?