Like many of you, we've paused any big home improvement projects and shifted into more of a saving mode.
Instead of being bummed about that, I'm taking advantage of the current slower pace of life and doing some intentional future planning and dreaming.
I'd encourage you to do the same! Just remember not to dwell on the current state of a room in a negative way. It's very freeing to be grateful at the same time you're striving to create your dream home.
Which brings me to our kitchen. It has many aspects we love, especially after doing the mini-update last year with new barstools, pulls, and lighting.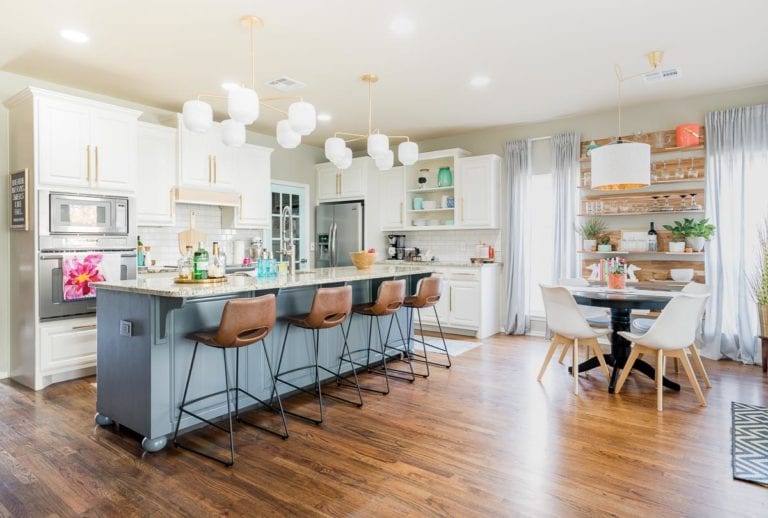 There are two aspects of the space I need to stop dreaming about changing and be more intentional about saving to make happen.
The countertops have not been what I wanted from the moment we picked them almost 9 years ago. I was so in awe that we were building this house that I went along with the very limited options the builder's rep had.
How could I put up a fight about granite when so many people dreamed about it and we were so lucky to be in the position to have it?
Now I'm a decade older and wiser and never would have given in to being bullied and my opinion discounted. We're getting closer to the point of replacing them and putting that bad decision behind me forever!
The second item is directly tied to the first. Because the island was originally black, we opted for a black sink. Now that the island is lighter, it doesn't make sense.
Immediately after adding a beautiful LIVEN™ Concrete Grey BLANCO SILGRANIT® sink to our laundry room, I started dreaming of having a lighter colored, deeper, and easier to clean sink in the kitchen.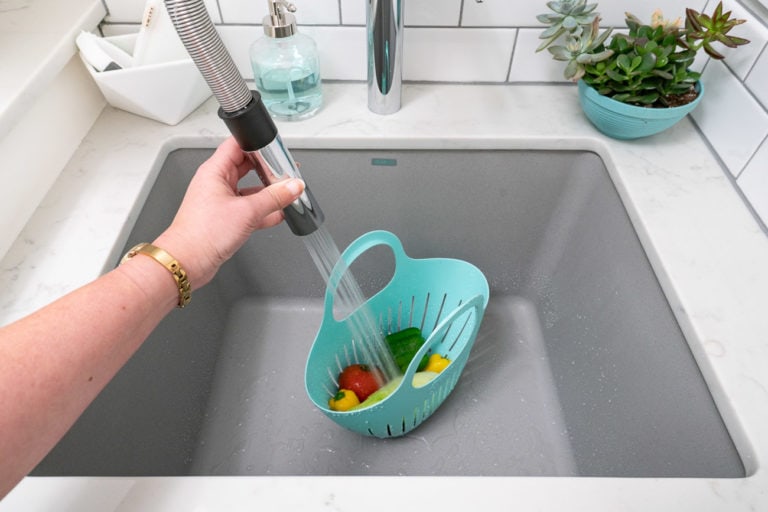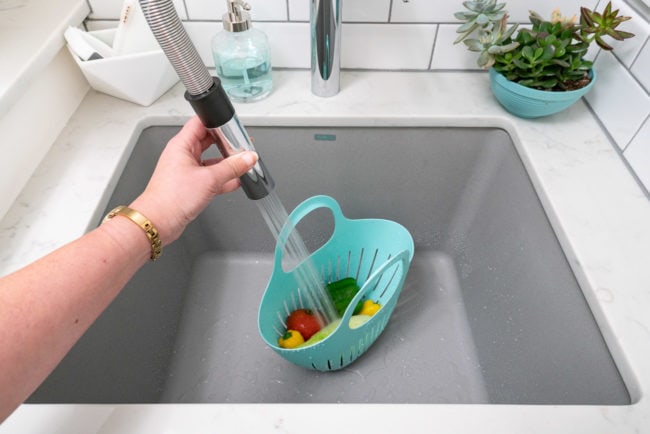 When I saw the new BLANCO IKON 33″ 1-3/4 Farmhouse Kitchen Sink with Low Divide, my sink and countertop dreams went into overdrive.
We can't do the remodeling right now, but planning is free!
First, I scouted out some pictures of the sink from BLANCO's website. Look how gorgeous it is!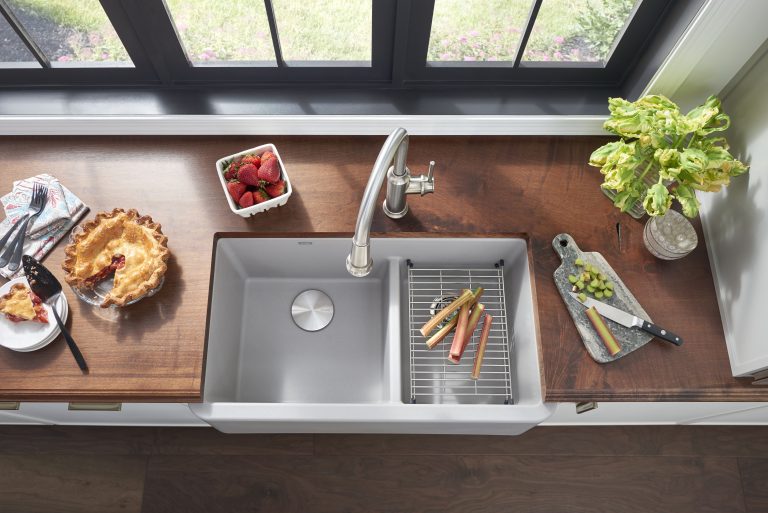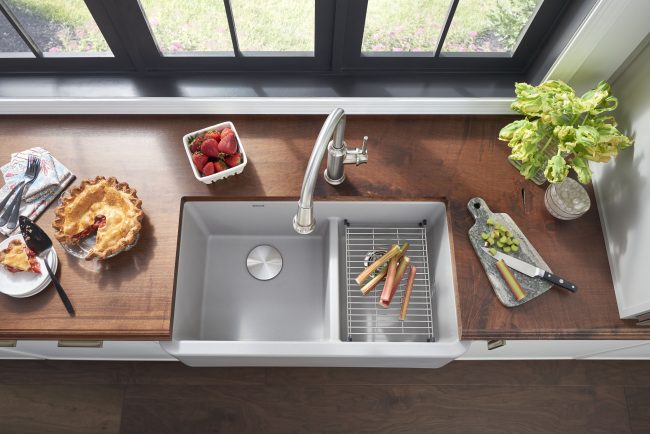 Then I found out that the sink has optional accessories, like a floating cutting board that creates another workspace and a floating grid that makes it easier to wash fruit and veggies.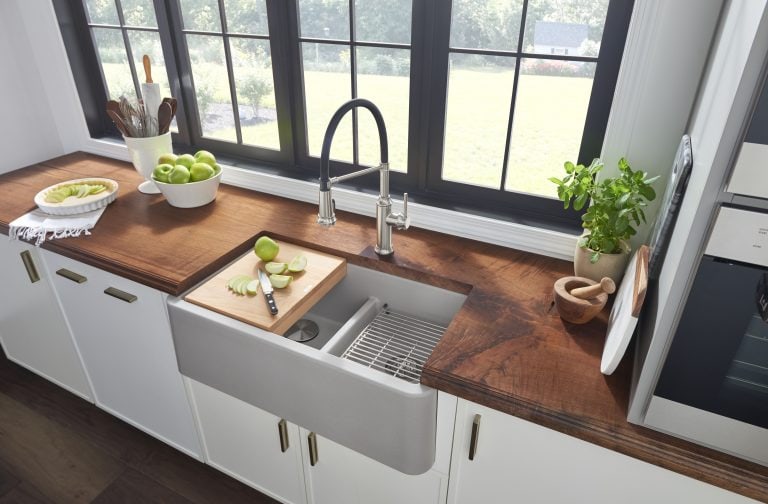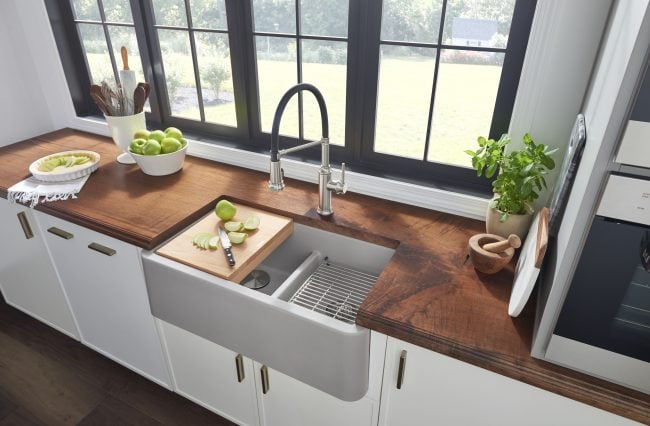 This model is also designed to make prepping, cooking and cleaning a more seamless and comfortable experience with less back strain.
Design + function? You know I'm in for that!
The sink comes in 8 different colors to match your own design style, but my personal favorite is the same Concrete Gray we used in the laundry room. It's neutral and a great compliment to marble-look countertops that are part of my kitchen dreams.
As I thought about making these changes to the kitchen, I want to make sure I designed something we'd be happy with for decades. We got a few choices right in our original plan, like the classic white subway tile and wood floors.
They're the perfect backdrops to add ANY color accents naturally to the kitchen as my favorite colors change over the years. I want to keep that same neutral base for the rest of the kitchen.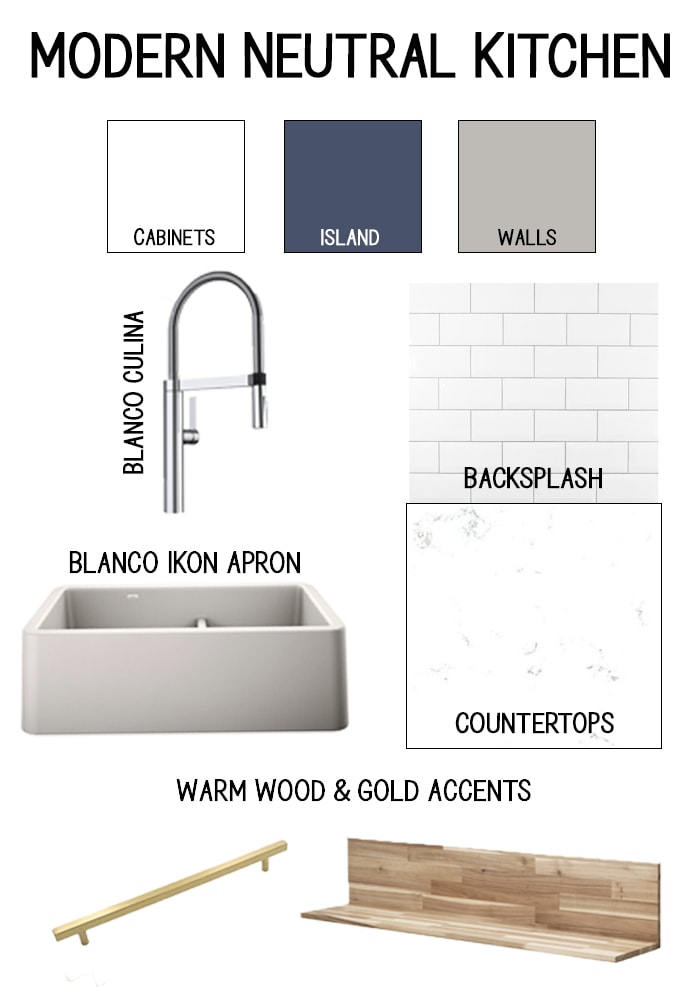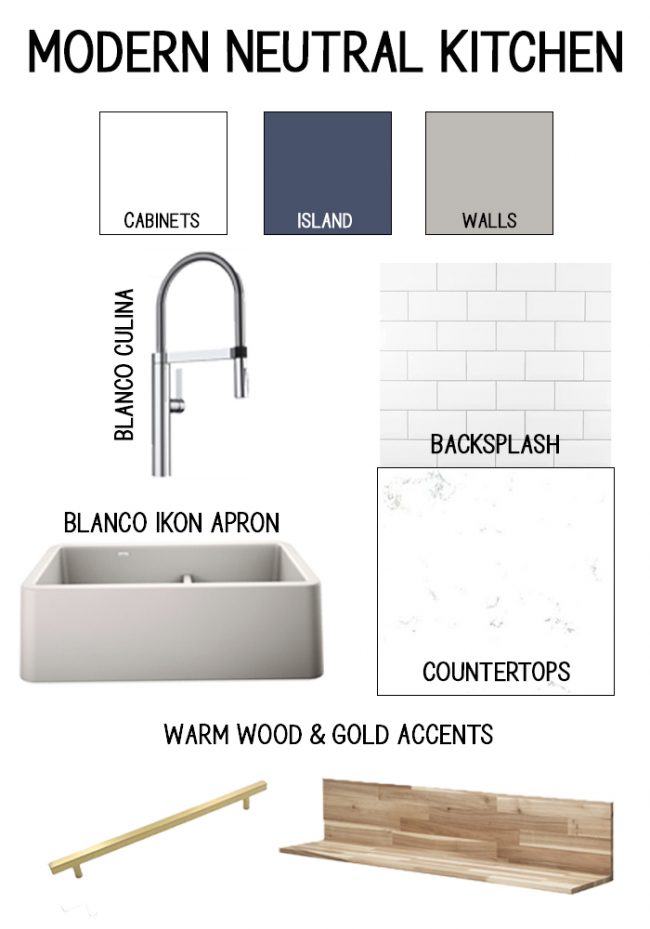 I love how much fresher this version looks than our real kitchen, just by swapping out sink and countertops!
I'm all about navy, blush, and aqua accents throughout the house right now. I mixed and matched some things we already own with some other potential accent pieces I found online to see how the kitchen would look once pops of colors were added to the neutral base.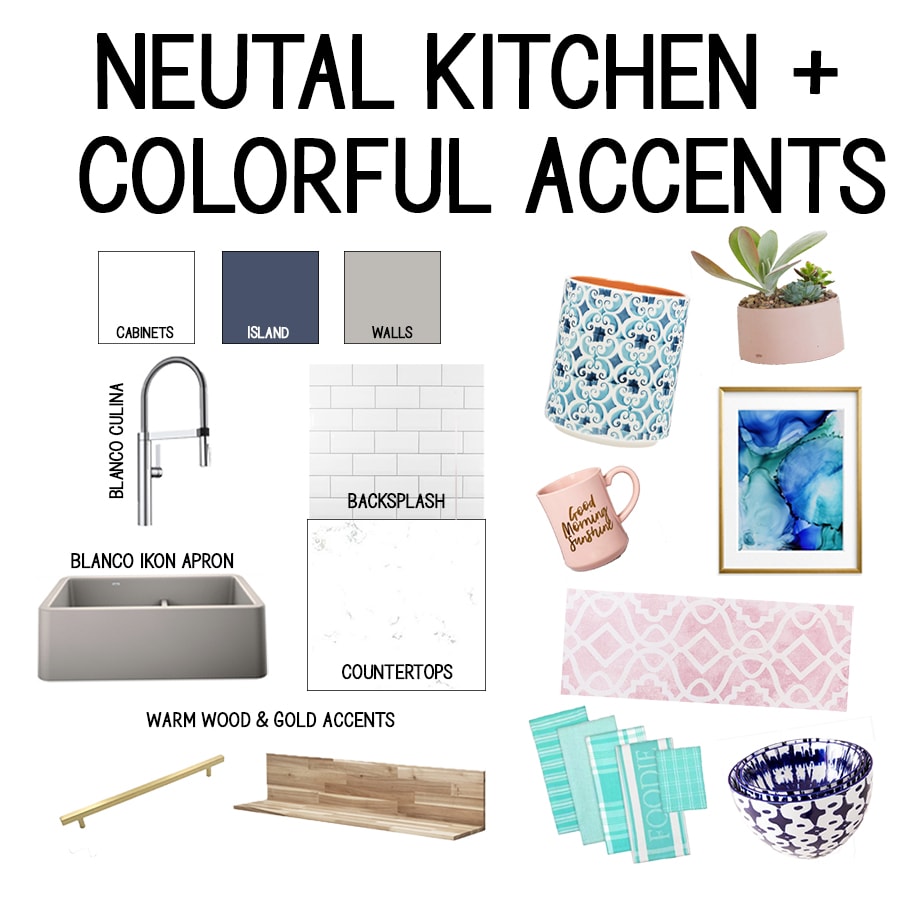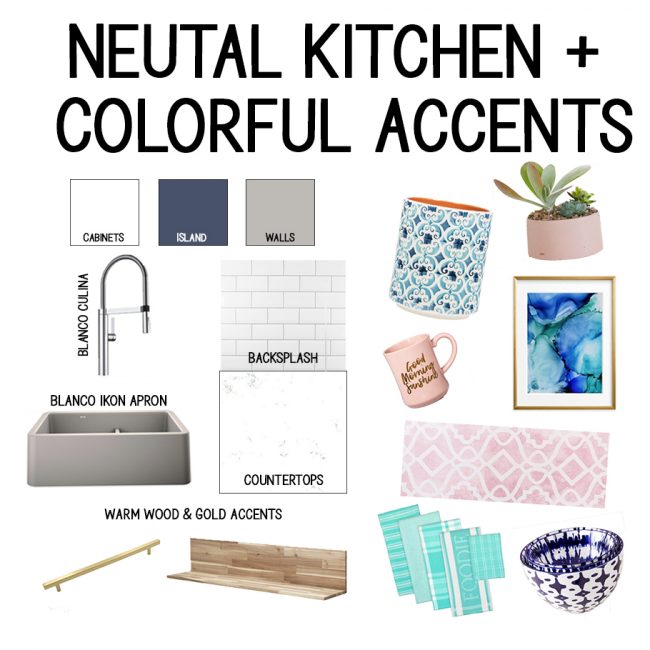 Seeing everything together makes me more serious about saving to make this dream come true!
You can make your own kitchen mood board for the same added inspiration! Just flip through magazines and clip out things you love. You can even print photos from BLANCO's website and print them out for your planning.
Have fun!