Do you ever wish you had more time to learn a new skill or improve an old one? I've been a fan of Craftsy for awhile because they provide high quality, self-paced video courses in all things creative. I took one of the photography courses last year and thought it was extremely well done.
Now they have added FREE e-guides to their site!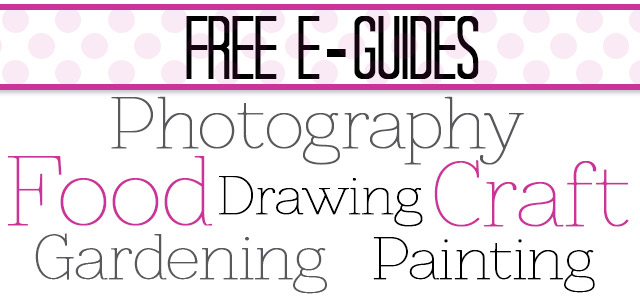 I already checked out the photography one below to see if mentioning these to you was worth it. I was REALLY impressed. It's 14 pages and one of the most concise, but thorough, explanations of ISO, aperture, and shutter speed that I've seen. Even better, the author uses actual photos and shows what the different camera setting look like on the same picture.
I haven't been through the others myself yet, but I'm actually intrigued by every single one of them. I love that I can either read them online or print them to read when I have a few spare minutes. I'm thinking it would be fun to put one in my purse to pull out when I stuck somewhere just WAITING. My default waiting activity is checking my email or Facebook on my phone, but learning something new sounds way more fun and productive!
Photography
eGuide: Understanding Exposure for Better Photos Now: Beginner Photography Tutorials
Cake Decorating
eGuide: Not-So-Basic Buttercream Decorating Ideas
Food & Cooking
eGuide: Delicious Doughnut Recipes You Can Make at Home
Paper Crafts
eGuide: 6+ Stash-Busting Paper Craft Projects
Drawing
eGuide: Drawing the Human Face: A Primer
Painting
eGuide: Beginner's Guide to the World of Watercolor
Gardening
eGuide: Success With Container Gardening
Woodworking
eGuide: Woodturning Basics for Beginners
I JUST saw Joanna Gaines try woodturning on Fixer Upper last night and I was fascinated. I don't have the equipment for that one, but I'll probably check out the guide anyways. I was SO into it that I'm surprised I didn't end up on Amazon searching for a whole woodturning setup!
Which FREE E-GUIDE  are you going to try first? Once you read it, come back and let me know what you think so I know which ones are the best 🙂
Disclosure: This post was NOT sponsored, however I am an affiliate for Craftsy so I do earn a small commission on referrals (at NO cost to you). I'm pretty darn picky and only promote products I truly believe will benefit you.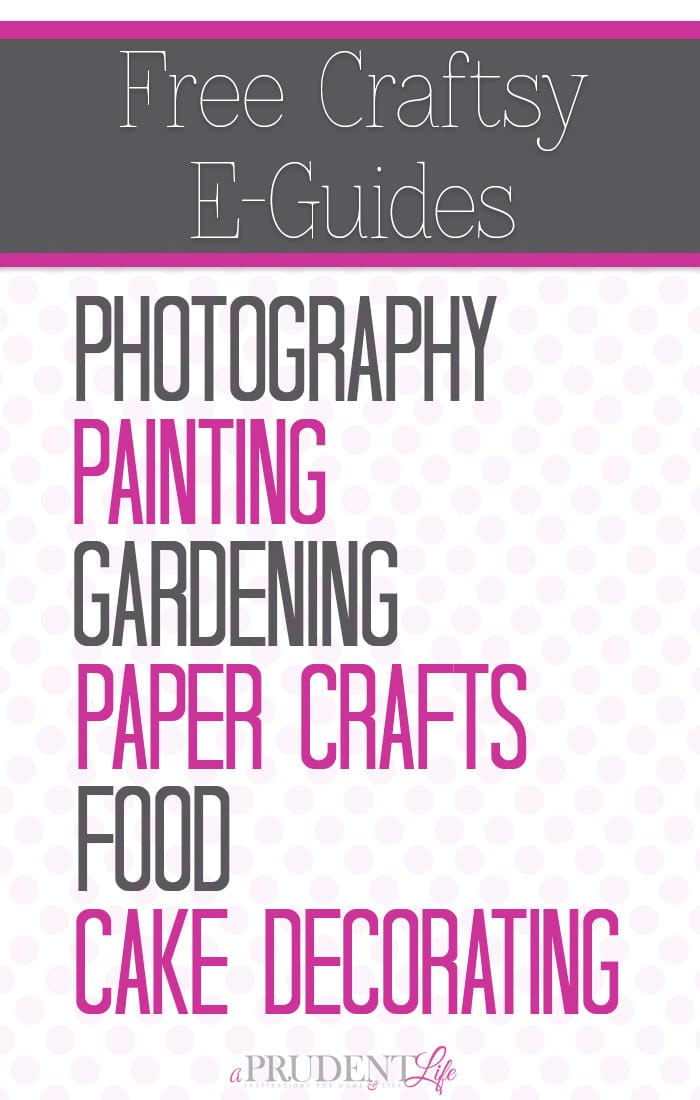 Don't forget – the 40 Bags in 40 Days starts TODAY!