Is your linen closet in desperate need of organization? Implement Nicole's tips to get a Pinterest-worthy organized linen closet of your own!

Today, I wanted to share with you a few ways I keep our linen closet nice, organized and smelling great.
Baskets
I would say that every closet in our home has some type of basket in it. Baskets keep multiples of items corralled into one spot, which makes it easier to find things, put things back, AND makes the closet look less cluttered.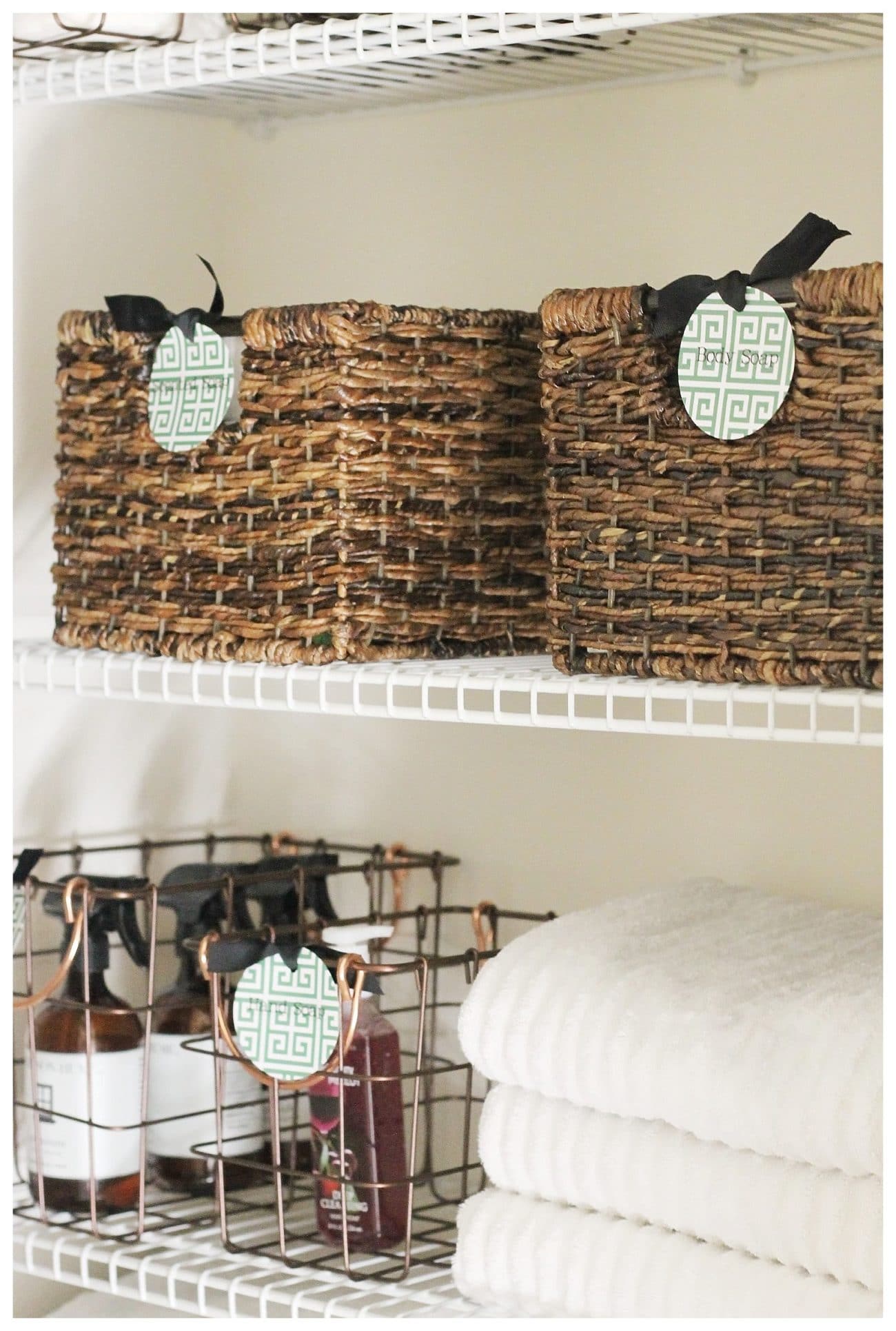 I keep items like bar soap, candles, cleaning products and bathroom supplies in our linen closet baskets.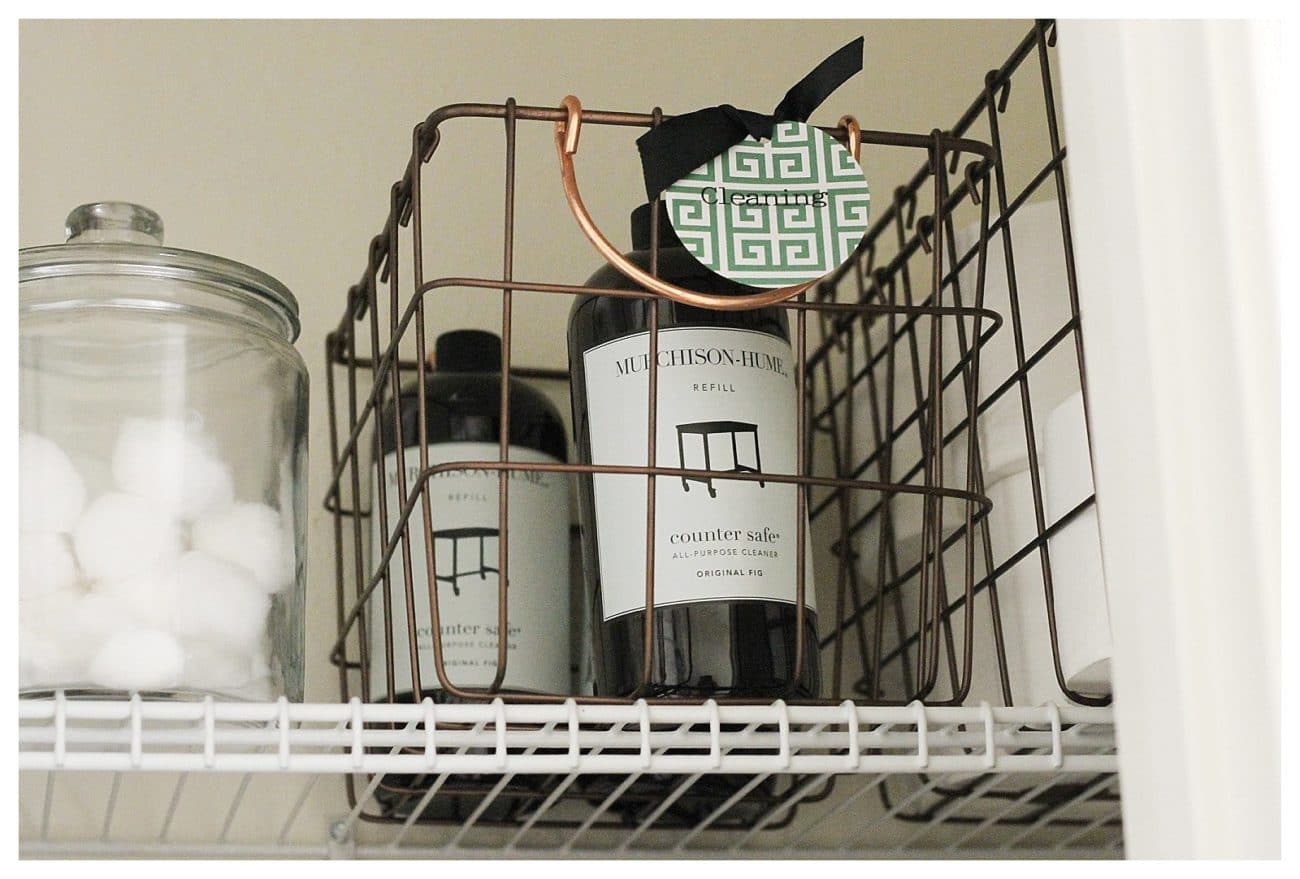 To make your organizing project more affordable, be sure to check your local dollar stores. In fact, that's where my metal baskets are from!
The wicker baskets were a bit more, but came from Target so still weren't too expensive.
Labels
For the labels you see here, I simply punched a piece of cardstock I had on hand and added text using my inexpensive label maker & clear label tape. Voila!  You could even hand-write on these pre-made hang labels for a simple, but still cute look.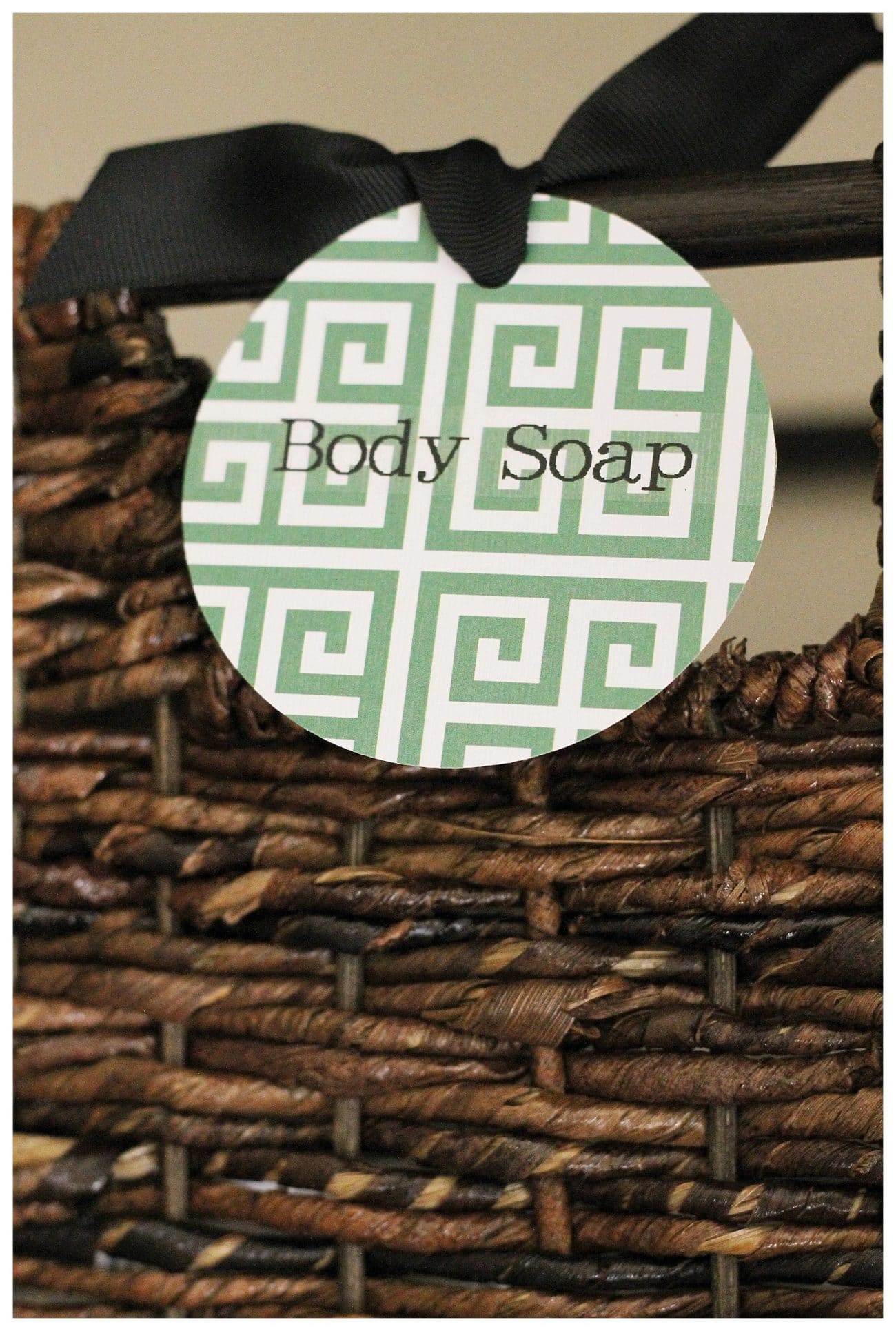 Labeling may seem something you don't have to do, but it's essential!
Not only does it create a seamless look, you will know what's in each basket without having to pull them down.  Perhaps more importantly, it keeps everyone in your house on the same page!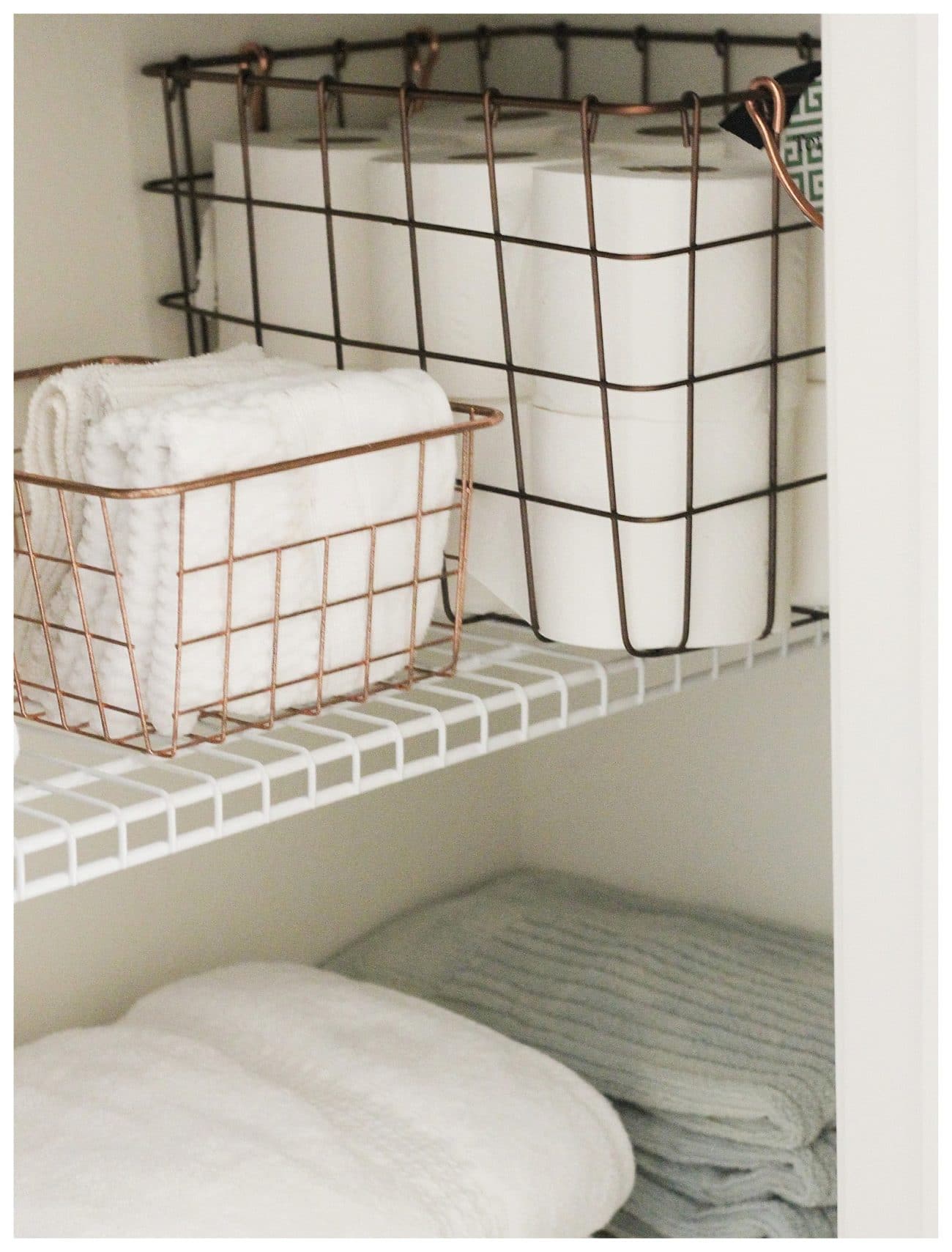 Use White Towels & Facecloths
I use white towels around our house for multiple reasons. First, I love the way they brighten and freshen up our linen closet. For me, white towels invoke a spa feel and I'm all for that!
Another great reason to use white towels is that you don't have to separate them on laundry day. I throw all the towels and facecloths in the washing machine, turn the settings to allergen-free, throw in some baking soda and I'm done! It keeps them white AND smelling fresh in my linen closet.
Storing Candles
Another thing I do to keep the linen closet smelling fresh is storing my household candles in one of the baskets. Every time I grab a towel, it smells like I just walked into my favorite candle store.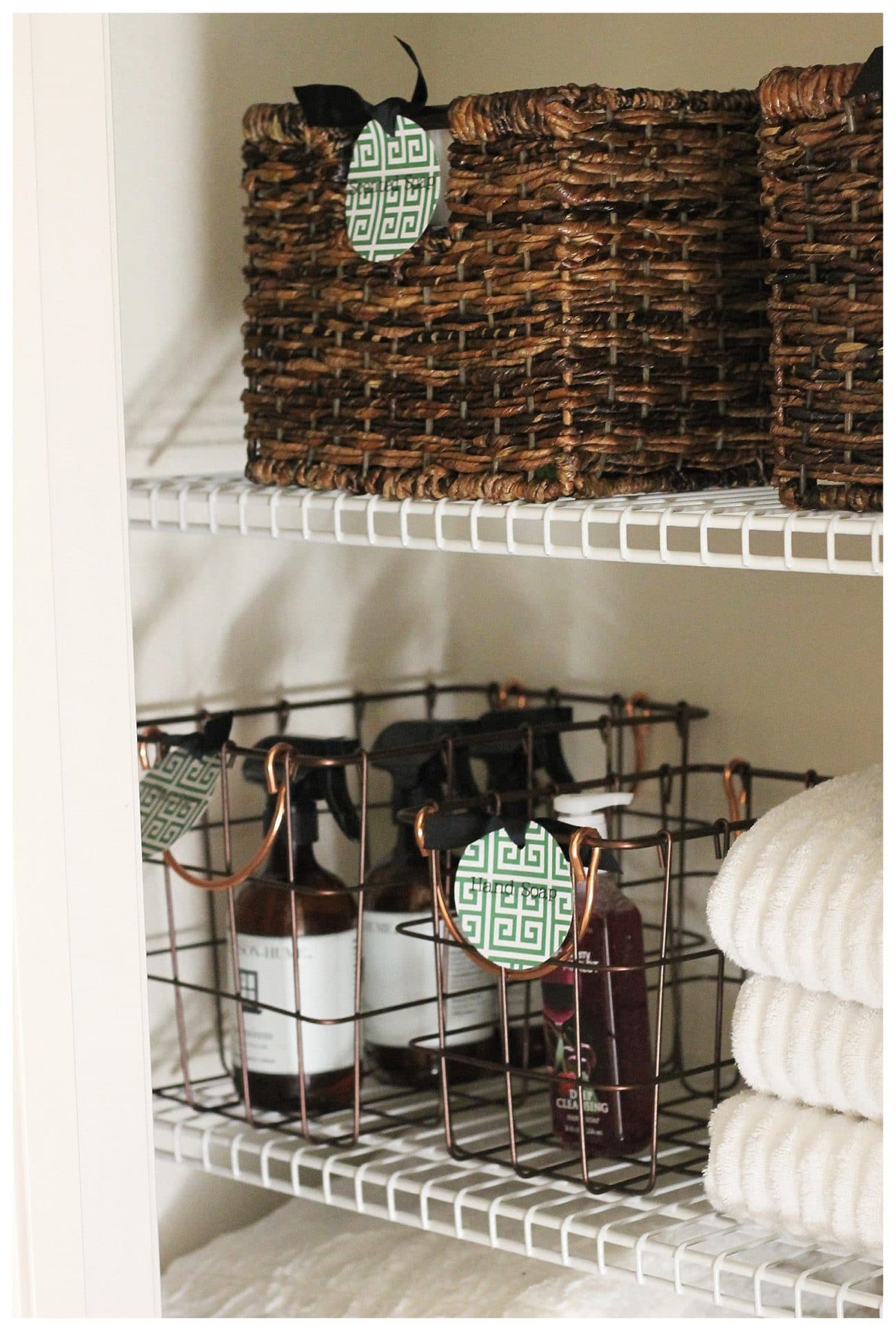 So there you have it! Quick, functional, cost-effective ways to organize your linen closet AND keep it smelling great.
What items do you use to keep your linen closet organized?