This project is so easy, it shouldn't be called a project! It was more of a quick re-purposing of something I bought even though I didn't have a real purpose for it 🙂
Here's what happened…. Remember when we painted the office gray? We were running out of paint with a lot of wall to go, so I headed out for another gallon. Of course, twenty other people also seemed to be in the same predicament. I had at least thirty minutes to wander around waiting for my paint to be mixed. I'm at the hardware store often, but since we built the new house, there are aisles I don't get to visit anymore. Like all the beautiful tile. Let me tell you, in the past two years there have been major improvements in the awesome-ness of tile that is carried in hardware stores. I was drooling.
In fact, I was drooling SO much that I couldn't stop myself from buying a few pieces.
Which brings us back to this post.  In my dreams, I wanted a gorgeous marble counter top in our kitchen. Unfortunately, in reality, I knew it was not the right fit for us. We use & abuse the kitchen. I know skipping the marble was the right call because we already have a few odd stains in our granite. Thankfully, they just blend into the pattern. White marble wouldn't have lasted a month with us! But, thanks to the paint wait, I now have my own little piece of marble. Look at this beautiful tile.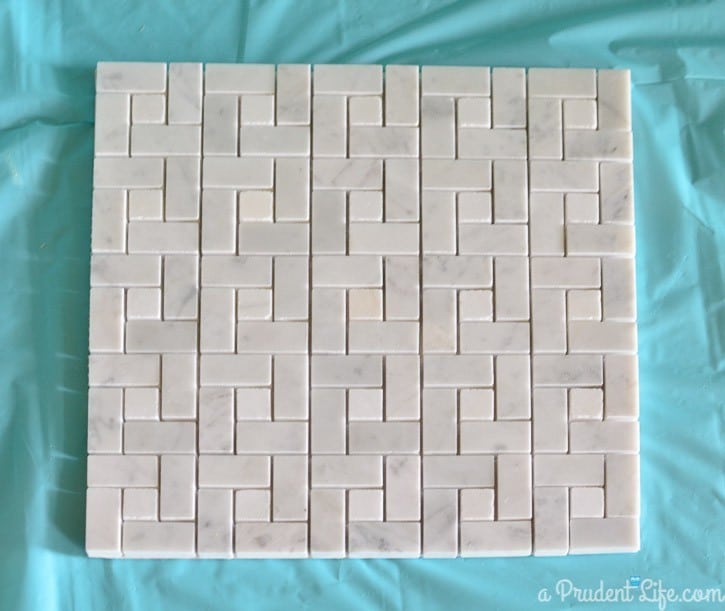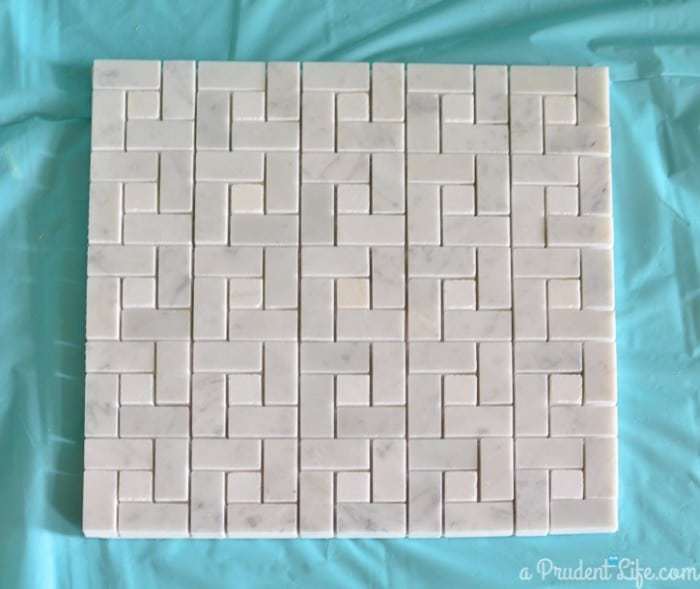 I toyed with the idea of using it as a back splash in our pantry, but it wasn't quite right. Instead, I made a trivet! It was crazy easy. Mosaic style tiles have a webbed backing that can be cut with scissor or a utility knife. You will probably need to clean up the edges with a utility knife after you separate your trivet from the full piece of tile.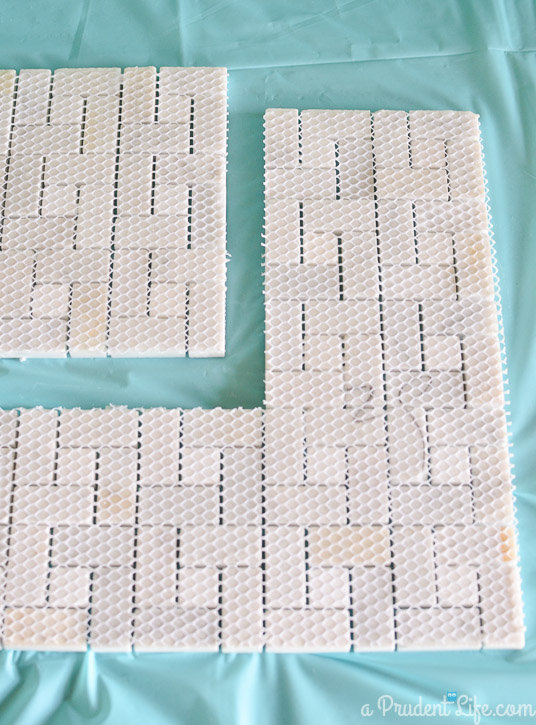 Then, instead of mixing up grout, I used a combo sealer/adhesive product to hold the tiles together. This little secret cut the hands-on time of this "project" WAY down.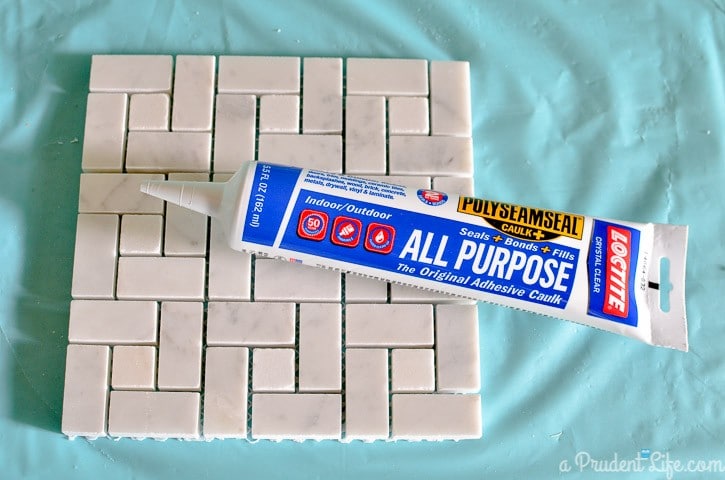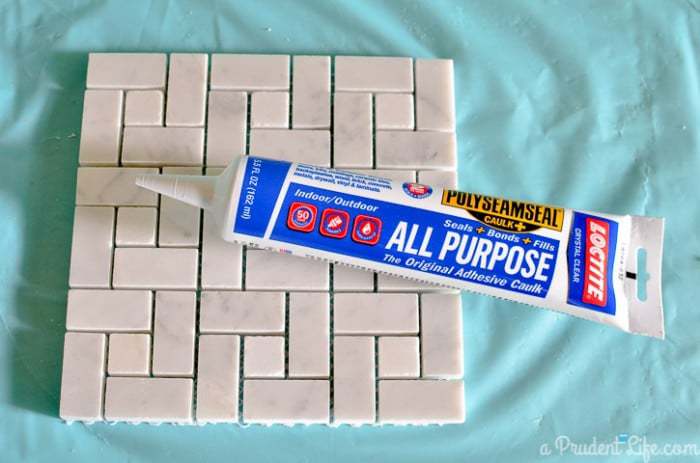 I bent the tile apart at each of the four major seams and applied adhesive. It goes on white, but dries clear.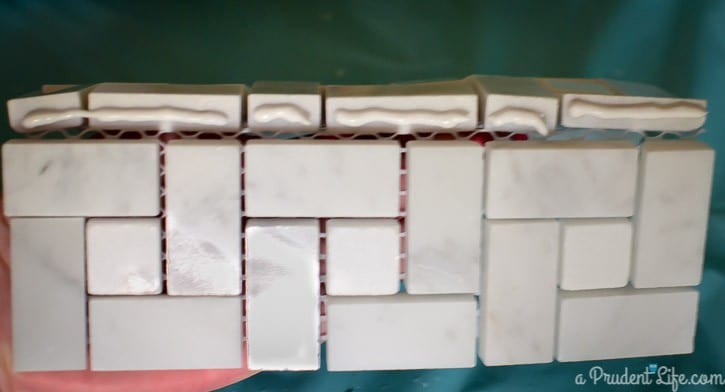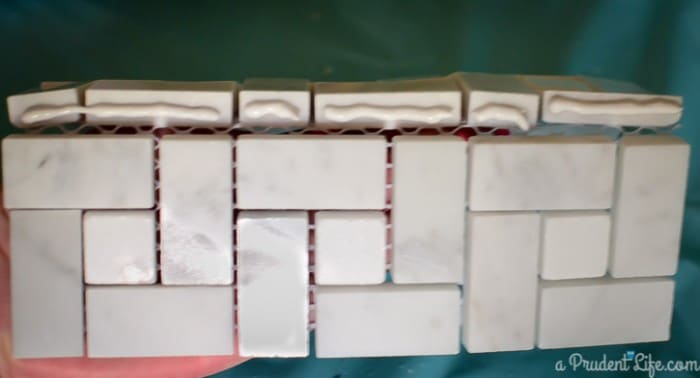 Then I bent the tiles back the other way to make sure the adhesive was touching both sides of the tile. While it was still wet, I rubbed off the excess with a damp cloth.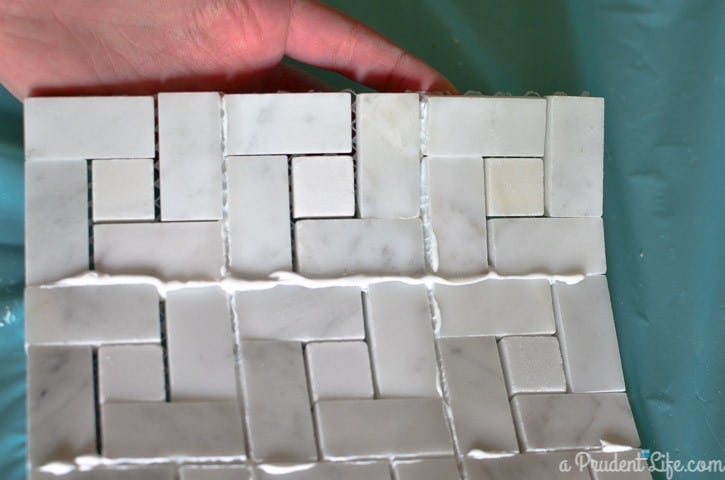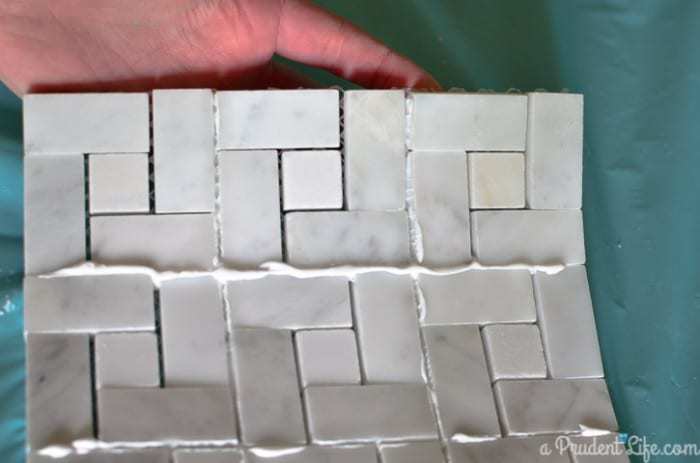 To reinforce the adhesive, I also squirted a little in each corner where tiles come together. I had to let everything dry for about three days. The first 24 hours, I was convinced the tube was wrong and there was no way it was going to turn clear. Eventually it finally did! Now my new trivet lives on the stove top. I love having this new slice of marble incorporated into my favorite room!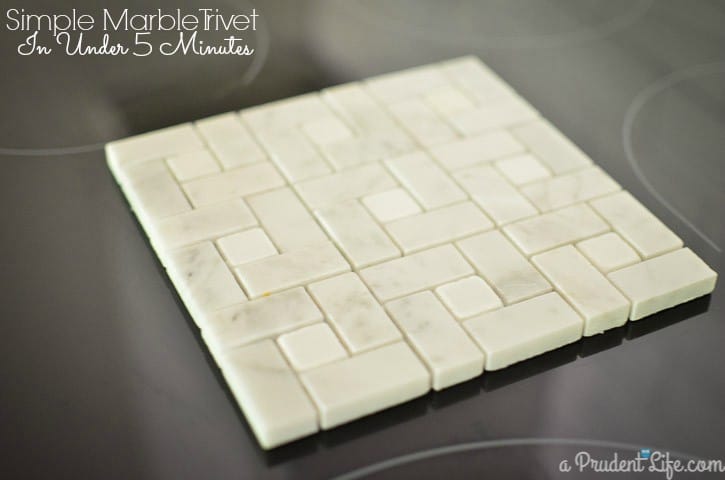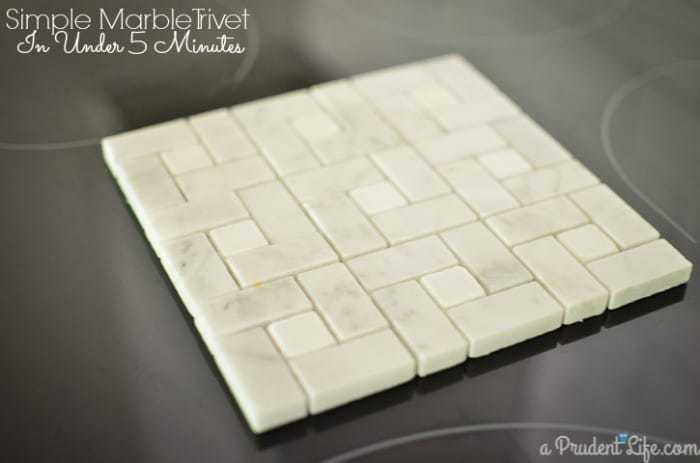 Thanks for reading!